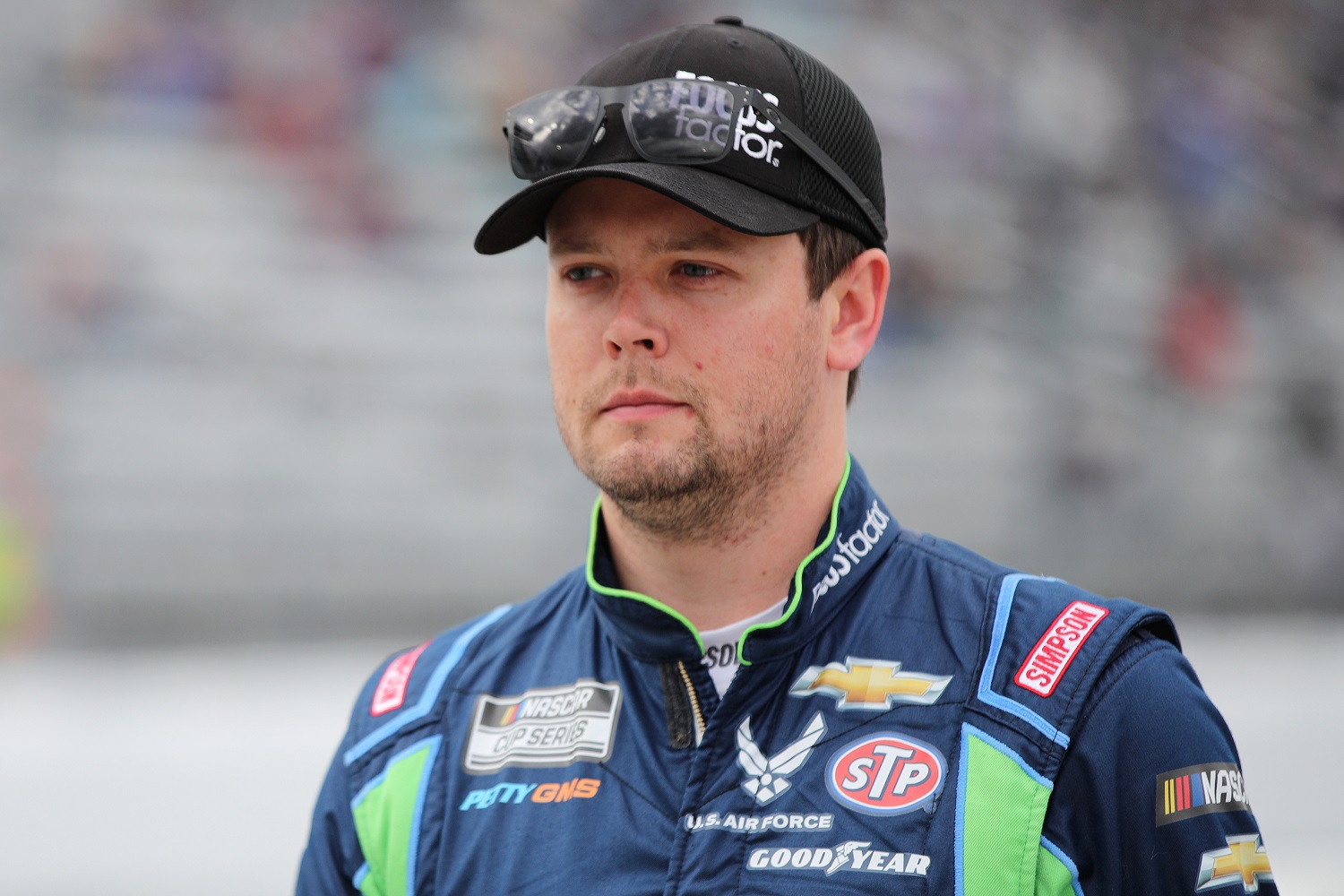 Talladega Is Ideal for Erik Jones to Start Making a Run at the NASCAR Cup Series Playoffs
Erik Jones is in the thick of the NASCAR Cup Series playoff race heading to Talladega, where he has done well recently.
Erik Jones is in the midst of an oh-what-could-have-been season because of late crashes at Daytona and Las Vegas in the first three weeks of the season. But a funny thing has happened since: Jones has been hanging just tough enough to suggest he's finally back in the hunt for the NASCAR Cup Series playoffs.
Even if he can't get in by winning, Jones' body of work in 2022 suggests he'll be in the thick of the battle to qualify on points. The GEICO 500 on Sunday at Talladega Superspeedway is an opportunity to make strides toward that goal.
Erik Jones has been enigmatic in his NASCAR Cup Series career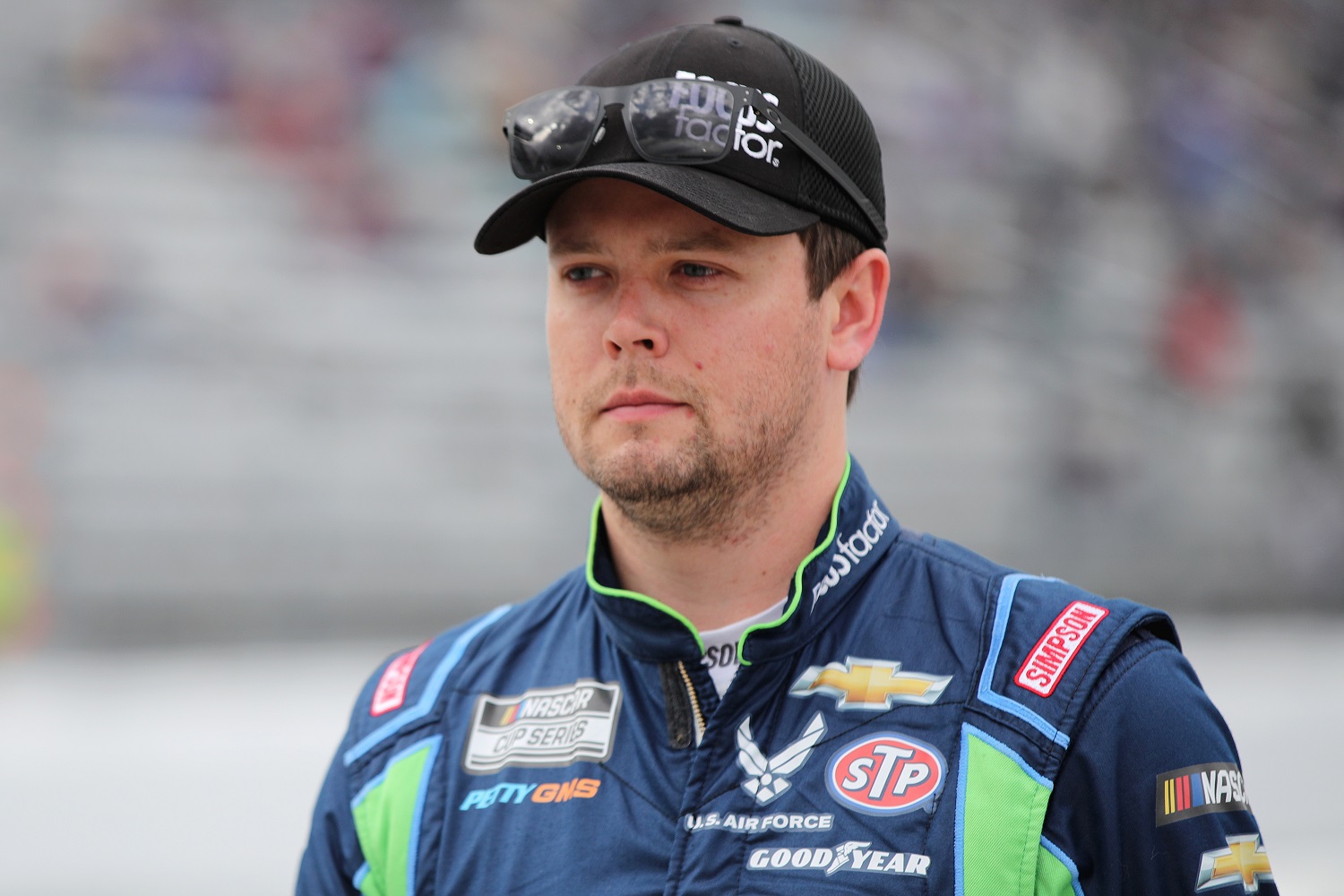 Jeff Gluck posed a question to NASCAR Cup Series drivers in 2016: Who will be the 2021 Cup Series champion? The answer, of course, proved to be Kyle Larson, for which Brad Keselowski, Michael McDowell, and Danica Patrick deserve credit for projecting. At the time of the survey, Larson had two full seasons but no victories under his belt.
In the same survey, four drivers picked Erik Jones. Among them were Kyle Busch, Jimmie Johnson, and Alex Bowman. What's intriguing is that Jones wasn't even driving in the Cup Series at the time. After a brief taste of NASCAR's top series in 2015, Jones spent 2016 in the Xfinity Series, where he won four races and finished fourth in the standings.
Observers have been waiting since for Jones' breakthrough moment. He won midseason races with Joe Gibbs Racing at Daytona in 2018 and Darlington in 2019, but JGR dropped him in favor of Christopher Bell before last season. Lacking options, he signed with the underfunded Richard Petty Motorsports team last year and placed a career-worst 24th in points.
However, the offseason transformation of the team into Petty GMS Motorsports has brought an infusion of optimism.
Talladega starts a potentially pivotal stretch for Erik Jones
Erik Jones comes to Talladega 19th in the NASCAR Cup Series standings but well within reach of Kevin Harvick, 31 points ahead in 13th place. While the conversion to the Next Gen car has to be considered, Jones finished in the top five in both Talladega races in 2020 and was ninth in the playoff race there last fall.
A good showing Sunday would launch him into a three-week stretch of races at Dover, Darlington, and Kansas that excites Jones.
"Talladega, that's a shot for us to run really well and win," he said, according to Racer.com. "Dover and Kansas coming up soon are going to be, I think, really good races for us. So just having good clean days (is important). And everybody's improving, getting better.
"Those are the things that will show we're pretty strong."
Observers got that feeling right out of the gate. Though his day ended in a wreck on Lap 192, Jones was heading for a top-10 showing in the Daytona 500. Likewise, Jones was in the hunt at Las Vegas two weeks later when the late crash ended his day.
It's been an up-and-down season since, but Jones placed ninth at Circuit of the Americas and has finished in the top 15 in two other races.
Previous playoff appearances ended badly
Still just 25 years old, Erik Jones presumably has more playoff appearances in his future after a two-year absence. One thing he noticed quickly is the difference in atmosphere between being in or out of the championship hunt.
Title ambitions in 2018 all but ended in the opener. After earning the pole at Las Vegas, a wreck midway through the race resigned him to a 40th-place finish.
The 2019 playoff appearance was especially deflating. After opening with a 36th-place showing at Las Vegas, Jones thought he had regained momentum with fourth place at Richmond, only to have the car fail inspection afterward. That effectively knocked the No. 20 Toyota out of the hunt and rendered the final eight races nearly meaningless.
"It's just a rewarding feeling for yourself and for your team," Jones said of playoff racing. "You get to that point in the season, and you want to say not all is lost when those 10 races start and you're not in it, but it definitely is a deflating feeling."
All stats courtesy of Racing Reference.
RELATED: Erik Jones' Selection of His NASCAR Crew Chief Should Be Studied by Every Athlete Seeking to Improve