Taylor Montgomery Wanted Tiger Woods and Phil Mickelson But Had to Settle for Natalie Gulbis and Reggie Bush
Like many PGA Tour players, Taylor Montgomery grew up around the game of golf. But his experience was a bit different as he grew up hanging around one of the most high-profile courses in the United States.
You see, Montgomery's father, Monte, who made one appearance on the PGA Tour at Torrey Pines about a year before Taylor was born, has long been the director of golf/general manager at Shadow Creek Golf Course in North Las Vegas.
One of the most expensive public courses in the country, Shadow Creek is a favorite of many celebrities and athletes. So Montgomery has plenty of fantastic stories from his upbringing as he constantly hung around the course, sometimes even working there himself.
There was the time he trash-talked Michael Jordan while caddying for the NBA legend's playing partner. He was there the day Fred Couples shot a course-record 60. And he's got plenty of Tiger Woods stories to tell.
However, one of the more hilarious stories involving Taylor Montgomery and Tiger Woods didn't occur when Montgomery was growing up. In fact, this particular tale at Shadow Creek occurred the year after Montgomery turned pro. And there are some other notable names involved in this one as well.
Taylor Montgomery drove Reggie Bush and Natalie Gulbis around during the Tiger Woods-Phil Mickelson edition of 'The Match'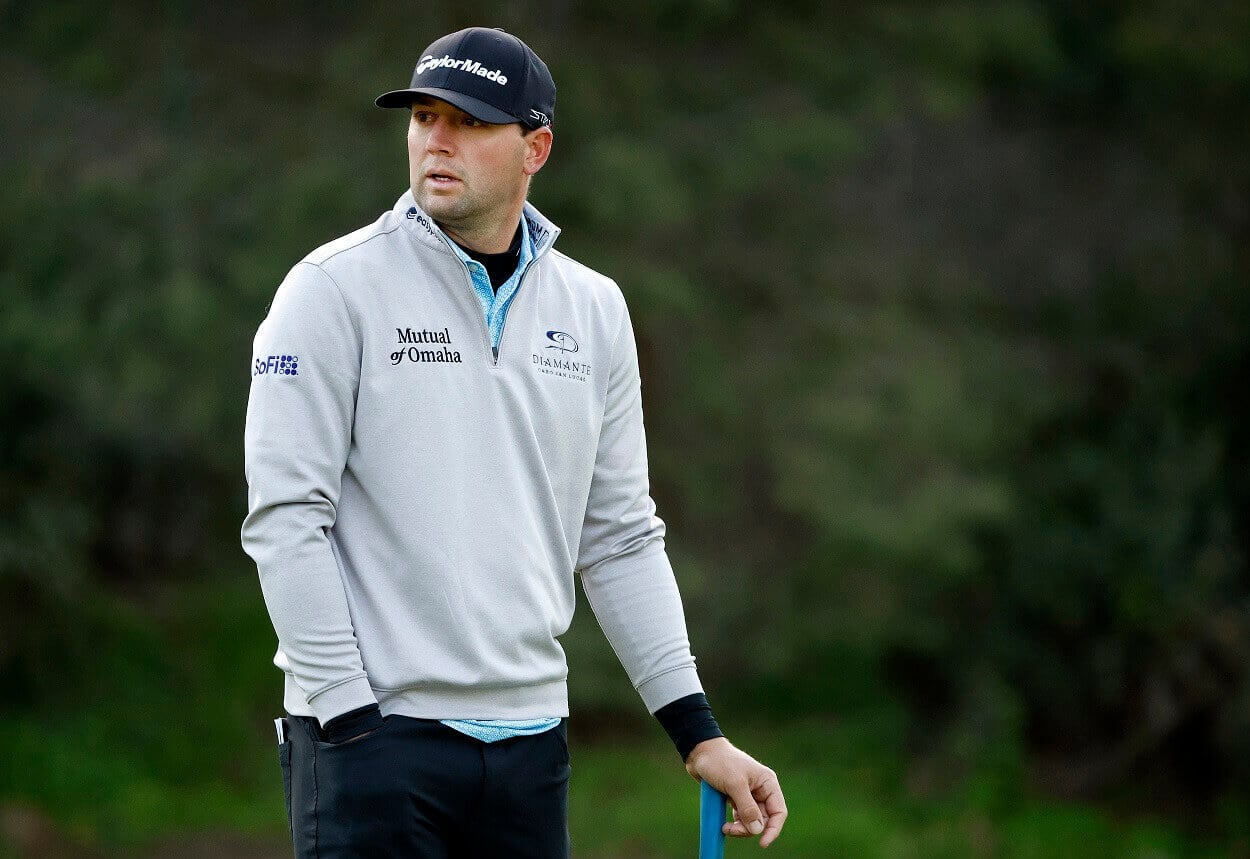 In November 2018, Shadow Creek served as the venue for the highly-anticipated one-on-one showdown between Tiger Woods and Phil Mickelson.
Naturally, given his connections at the course — you know, his own father — Taylor Montgomery must have assumed he'd be getting a ticket to this special event. However, that turned out not to be the case, as it was obviously quite the hot draw.
But while Montgomery didn't attend the debut edition of "The Match" as a spectator, he was called upon to work the event. As he knew the course well, he was tapped to drive the interesting duo of former Heisman Trophy-winning running back Reggie Bush and LPGA star Natalie Gulbis around Shadow Creek so they could better enjoy the festivities.
So while it might not have been what he wanted, Montgomery still got to attend "The Match," which Mickelson ultimately won in extra holes, and also got to add to his endless list of stories about his home course.