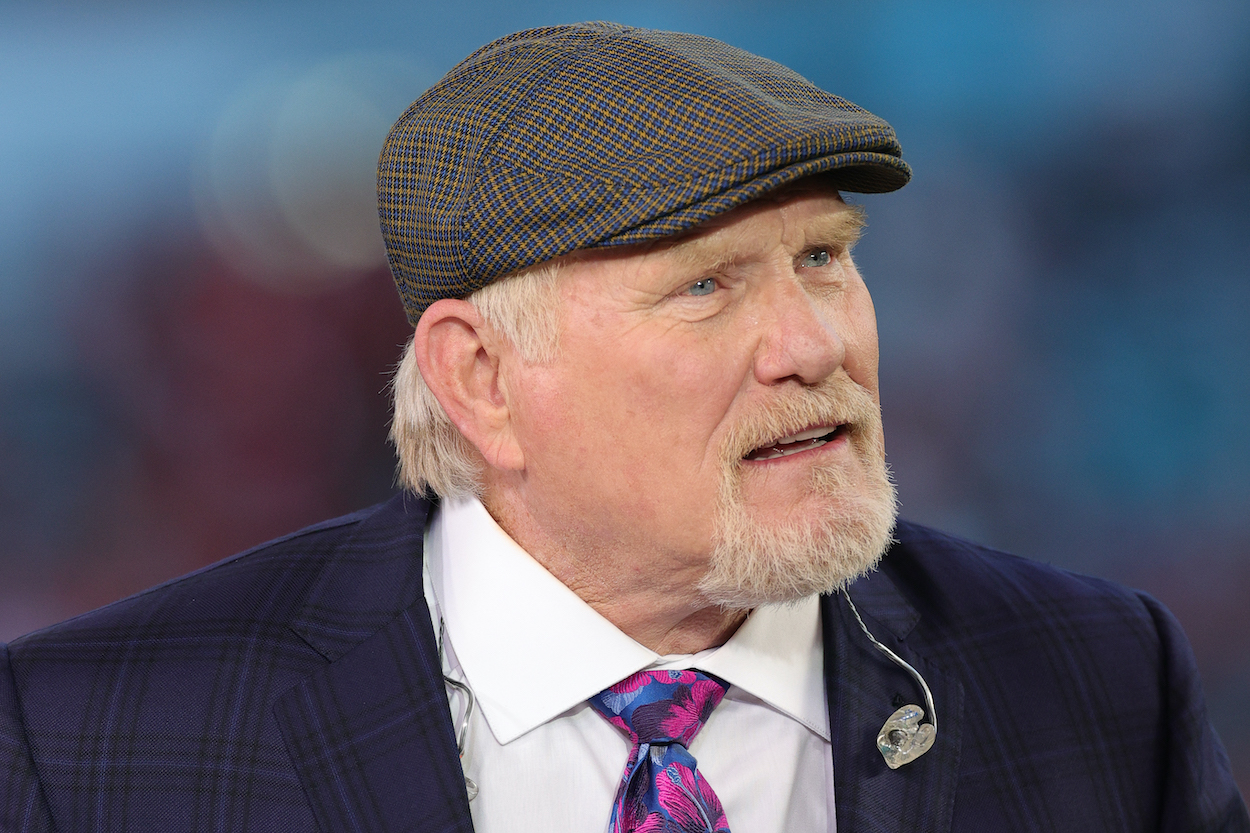 Terry Bradshaw Calls Himself out for Doubting a 2021 MVP Candidate: 'Can You Imagine Trying to Stop This Guy?'
Terry Bradshaw is in awe of one NFL QB who is a frontrunner in the 2021 MVP race and admits he doubted the signal-callers' passing prowess.
In an era of sports media where "hot takes" are the norm and talking heads double down on their opinions, right or wrong — cough, Nick Wright, cough — it's refreshing to hear a pundit admit when they make a mistake. That's precisely what FOX's Terry Bradshaw did in praising Baltimore Ravens quarterback Lamar Jackson on Sunday.
The 2019 NFL MVP is stating his case in 2021 to win that award again. He's doing it in a different way than two years ago, though, beating teams with his arm more than his legs. Bradshaw's timing on admitting he was wrong was good, too, because Jackson and the Ravens went out and destroyed Justin Herbert and the Los Angeles Chargers on Sunday.
The Baltimore Ravens vs. Los Angeles Chargers was supposed to be one of the games of the week
Billed as one of the must-see matchups of Week 6, the Chargers Ravens game didn't live up to the hype. That is unless you are a Ravens fan.
The Ravens put it on the Chargers 34-6, raising their record to 5-1 while dropping their opponents to 4-2 on the season. Baltimore dominated against LA, doing almost anything they wanted to on offense and flustering and frustrating Justin Herbert into a season-low (and second-worst of his career) 195 passing yards.
On the other side, Lamar Jackson was coldly efficient. The numbers weren't gaudy like in Week 5's 442-yard, four-touchdown performance. However, he still completed 70.3% of his passes and converted some big 3rd downs despite throwing for just 167 yards, one touchdown, and two interceptions.
As Jackson does, he also rushed 51 yards, and the threat of him running on the read-option helped the team rush for 187 total yards and three touchdowns.
While not even playing his best game, Jackson boosted his 2021 MVP candidacy, helped lead the Ravens to the best record in the AFC, and continued to prove his doubters wrong.
Terry Bradshaw called himself out for doubting Lamar Jackson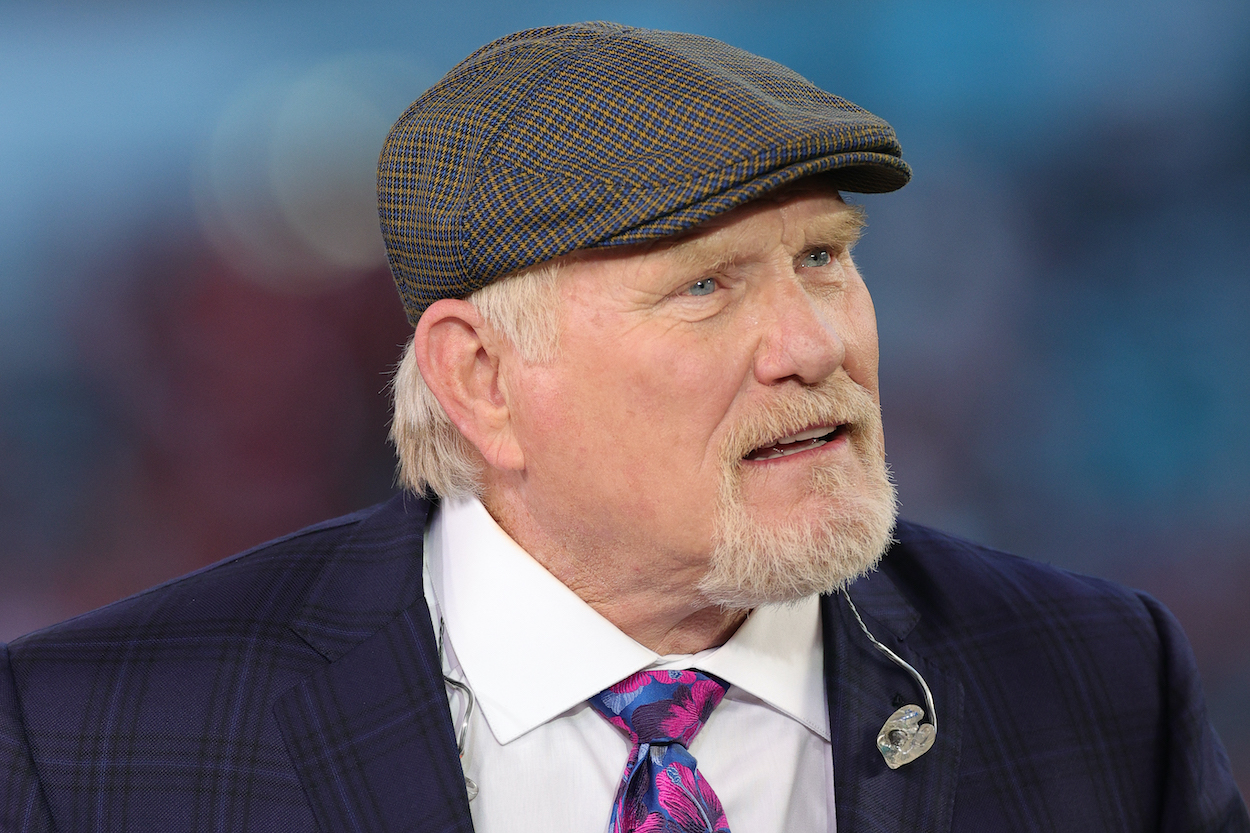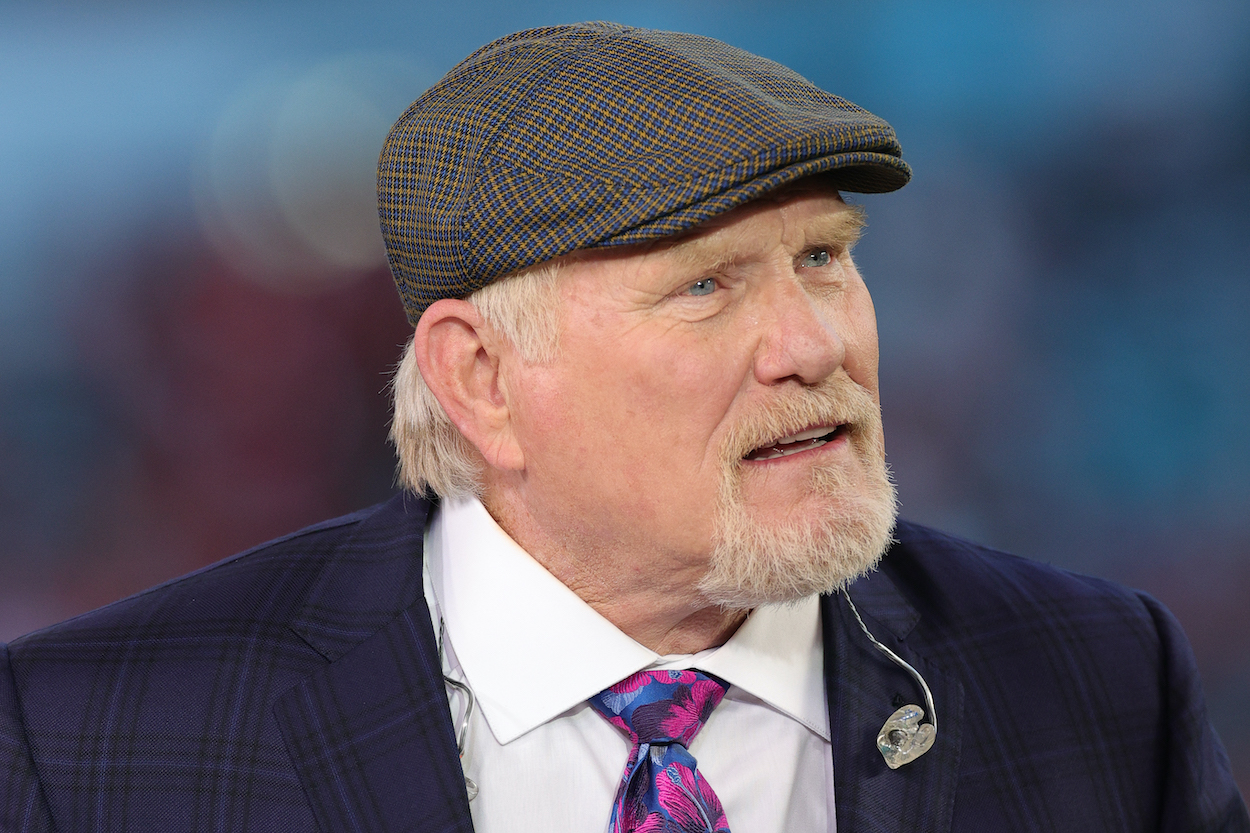 One of the Lamar Jackson doubters was Terry Bradshaw. The Pittsburgh Steelers Hall of Fame QB and current FOX NFL Sunday analyst admitted as much before the Ravens/Chargers game this weekend.
Before admitting that he had his doubts, Bradshaw called the former Louisville Cardinal "the most dynamic player in this NFL right now." He also called him a "defining person" in the league, although he meant to reinforce Howie Long's claim that Jackson is a "generational player."
The four-time Super Bowl champ summed up by talking about how Jackson's play in 2021 is even more impressive given the fact that many, including himself, didn't think the Florida native could do what he's doing.
Can you imagine trying to stop this guy? Especially when everybody was saying — me included — he can't throw the football, can't throw from the pocket, can't throw outside the numbers. And, last week, he put on a show for the ages. Four touchdowns, 400 yards, absolutely amazing.

Terry Bradshaw on Lamar Jackson
The way Jackson is playing this season, combined with the Ravens' success, is quickly propelling the QB up the NFL MVP leaderboard after six weeks.
The 2021 NFL MVP race is heating up
Now that the NFL season is about a third of the way through, the NFL MVP picture is starting to take shape.
The MVP will almost assuredly be a quarterback in 2021, as it has been for 17 of the last 20 years. This season, there are some great signal-callers who've thrown their name into the conversation.
The Arizona Cardinals' Kyler Murray is leading the way as the QB of the only undefeated team left in the NFL. The Dallas Cowboys' Dak Prescott, Tampa Bay Buccaneers' Tom Brady, and Green Bay Packers' Aaron Rodgers are all on 4-1 teams and playing like MVPs as well.
Herbert may have fallen back a little thanks to yesterday's game. However, it is a long season, so there is plenty of time for him to get back to an MVP level. The somewhat-maligned Kansas City Chiefs passer Patrick Mahomes is in the same situation.
Finally, the Buffalo Bills don't play until Monday night in Week 6, but Josh Allen is also in the conversation. He got off to a slow start but is coming on in recent weeks, and a big performance in a win over the Tennessee Titans on national TV could propel him to the top of the favorites board, right alongside Lamar Jackson.
All stats courtesy of Pro Football Reference