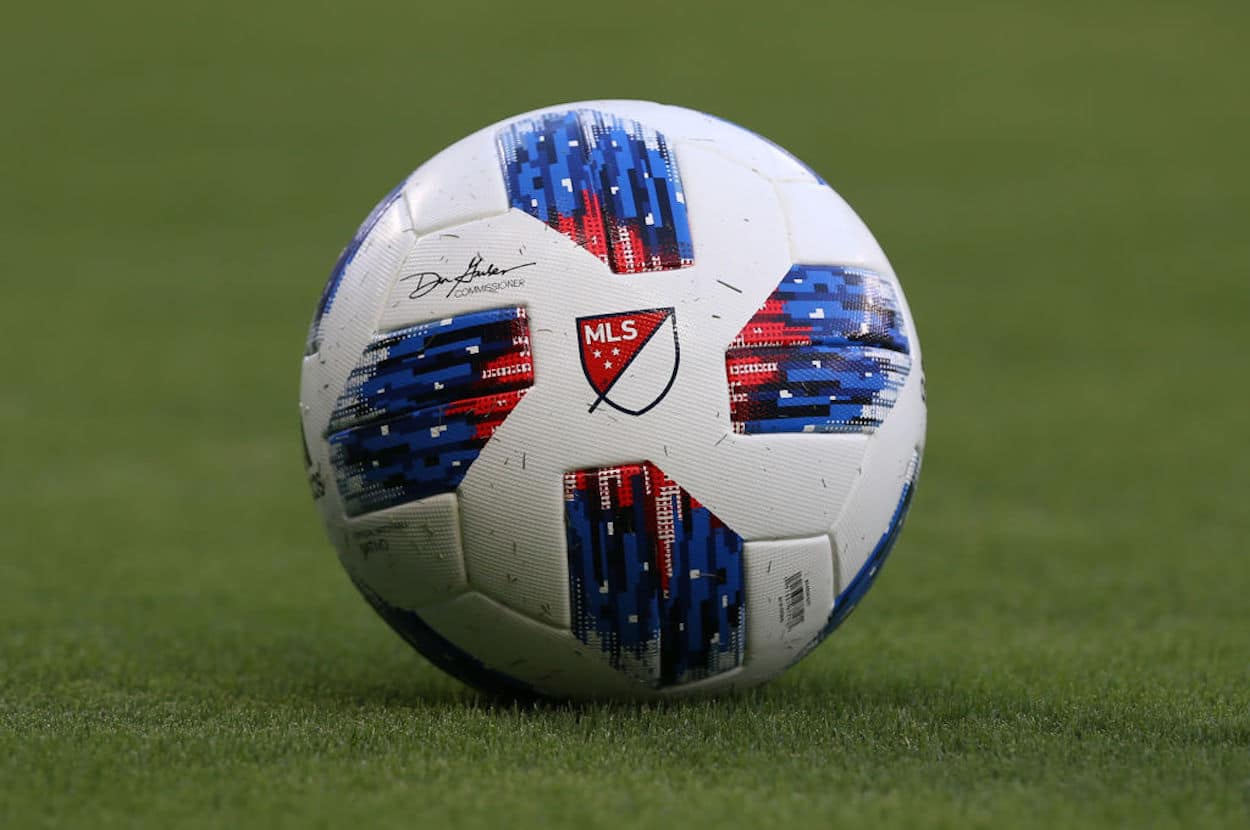 The 10 Highest-Paid MLS Players in 2022
While soccer might not be a part of the traditional American "Big Four" sports, the beautiful game is growing on this side of the Atlantic. Beyond the burgeoning interest in the Premier League and other European completion, the MLS is carving out its own niche. That reality and the accompanying place on the global football …
While soccer might not be a part of the traditional American "Big Four" sports, the beautiful game is growing on this side of the Atlantic. Beyond the burgeoning interest in the Premier League and other European completion, the MLS is carving out its own niche.
That reality and the accompanying place on the global football pyramid do have some financial implications, but MLS teams have become more and more capable of flexing their muscles. To that end, let's check out the 10 highest-paid players in the league and their 2022 salaries.
10. Carles Gil, New England Revolution: $3,250,000 
While he was never a star in Europe, Carles Gil spent time in Spain and England. He moved to Massachusetts in 2019, though, and found a home with the Revolution.
The attacking midfielder has become a fixture in Foxborough, consistently contributing both goals and assists to his side. A look at FB-Reference's bar charts also shows that he's an elite ball-progresser, whether he's passing or dribbling.
The 2021 campaign may have ended in postseason disappointment, but Gil was a key part of the Revs claiming the Supporters' Shield. That makes his salary $3.25 million well-spent.
9. Luiz Araújo, Atlanta United: $3,600,000 
Those who follow French football will know that Lille have recently had a knack for identifying young talent and selling those players onward. Luiz Araújo might not have risen to stardom in France, but he did show sparks of potential before moving to Atlanta.
Thus far, though, his numbers haven't really improved in MLS. He finished the 2021 campaign with three goals and four assists. His 2022 numbers are slightly better (four goals and five assists as of 8/29), but the Brazilian hasn't exactly put the team on his back.
All in all, it's been a difficult season for Atlanta; Araújo isn't exempt from that reality.
8. Jozy Altidore, New England Revolution: $3,706,139
The American striker may not actually be in New England at the moment, but he did appear for the Revs this season, earning him a place on the list.
Most fans will remember Altidore from his time with the United States national team, but he's also spent plenty of time in MLS. The most recent spell with Toronto FC came to an end in 2022; the Canadian club bought their aging striker out, and New England snapped him up as a free agent.
In July 2022, however, Altidore headed to Mexico to join Puebla on loan. At this point in his career, Jozy is simply looking for some consistent playing time, wherever that may be.
7. Josef Martinez, Atlanta United: $3,750,000
While it's a bit reductionist, goals win soccer games. Through that lens, Josef Martinez is well worth the money.
After playing in Venezuela, Switzerland, and Italy, the striker joined Atlanta United in 2017 and took MLS by storm. He scored 20 goals in all competitions during that campaign and only improved from there. He also captains the club and helped the Five Stripes claim the 2018 MLS Cup.
While things have been a bit tougher for Atlanta as of late, Martinez is still doing his part to shoulder the load. His salary continues to be money well spent.
6. Alejandro Pozuelo, Inter Miami: $3,800,000
Like many other players in MLS, Pozuelo bounced around Europe during his football career. After stops in Spain, Wales, and Belgium, though, the midfielder found a home in Toronto. In Canada, he replaced the departed Sebastian Giovinco without missing a beat. He led the team's attack and, in 2020, took home the Landon Donovan MVP Award.
All good things must come to an end, though, and Pozuelo departed Toronto in July 2022. He headed south and joined Inter Miami, where he's currently plying his trade.
5. Gonzalo Higuain, Inter Miami: $5,100,000
Whether it's fair or not, MLS has developed something of a reputation as a retirement home for aging stars. Gonzalo Higuain starts that part of the list.
During his time in Europe, the Argentine striker played for Real Madrid, Napoli, Juventus, AC Milan, and Chelsea. He piled up more than 200 goals in that time, including a record-tying 36 during the 2015-16 campaign, before moving to North America in 2020.
While he's no longer a young man, Higuain has proven that he still has a scoring touch. He potted 12 goals during his first season in Miami and has nine with a little over a month remaining in the 2022 campaign.
4. Javier Hernandez, LA Galaxy: $6,000,000 
During his prime, Chicharito proved to be a capable goal-scorer for Manchester United. While his numbers trailed off after leaving Old Trafford, the striker has found his shooting boots again in Hollywood.
The Mexican striker joined the Galaxy in 2020 and, after a slow start, made an impact. He netted 17 goals in 2021 and, as of August 29, has 12 in 2022. That's not a bad haul for a 34-year-old with plenty of miles on his legs.
3. Xherdan Shaqiri, Chicago Fire: $7,350,000
During his time in Europe, Shaqiri played for some of the continent's biggest clubs. After cutting his teeth at FC Basel, he suited up for Bayern Munich and Inter Milan. He then spent some time with Stoke City before moving to Liverpool. After a brief spell at Lyon, he crossed the Atlantic and landed in Chicago.
In MLS, the diminutive attacker has proven to be a fine passer, posting strong assist, expected assist, and progressive passing numbers. The Fire aren't exactly dominating the competition, but the Swiss international isn't really the reason for those struggles. At this point, he simply is who he is; if anything, Chicago's brass should be the ones under scrutiny for spending such a sizable sum on one player who isn't going to dominate a game.
2. Federico Bernardeschi, Toronto FC: $9,260,000 (estimated)
There was a time when Sebastian Giovinco was the main man in Toronto. While he moved on in early 2019, there's a new group of Italians in Ontario. One of them is Federico Bernardeschi.
The winger started out at Fiorentina before moving to Juventus in 2017. He showed plenty of talent, but that really didn't translate into counting numbers. During his time in Turin, Bernardeschi only recorded eight goals and 12 assists across five seasons.
Rather than staying in Italy, he chose to head to Canada in 2022. While he spoke about being part of a project in Toronto and accomplishing all he could in Serie A (h/t Anthony Khoury of Waking the Red) an estimated $9.26 million in annual salary probably helped convince the attacker to give MLS a chance.
1. Lorenzo Insigne, Toronto FC: $15,000,000
The top (financial) dog in MLS is another Italian who plays for Toronto FC. Unlike Bernardeschi, though, he's a bit closer to the end of his career.
Lorenzo Insigne spent his entire professional career, not counting loan spells, with Napoli. He recorded 122 goals for the club in all competitions, winning the Coppa Italia twice and playing his way to 54 appearances with the Italian national team. With his contract expiring and his age creeping ever higher, though, the winger moved on.
Could he have stayed in Europe, even if it meant leaving Napoli for a smaller club? Yes, but moving to Toronto, making $15 million, and becoming the face of the franchise isn't a bad deal.
Stats and salaries courtesy of FB-Reference and accurate as of 8/29/2022