The 3 Best Winless Drivers in NASCAR Cup Series History
Cole Custer and Ty Dillon are this year's examples of one of the truisms of the NASCAR Cup Series: Winless drivers are always at risk. Custer, who won once as a rookie in 2020, has been demoted to the Xfinity Series. Petty GMS dropped Dillon after the fifth winless full season of his career, though he's getting another chance at Spire Motorsports.
Being winless doesn't necessarily qualify a driver as being bad. Occasionally, it's simply a case of misfortune derailing a career that should have turned out better.
With that as the context, here are the three best winless drivers in Cup Series history, as judged by factors including finishes in the top five and top 10 and circumstances that contributed to them never rolling onto Victory Lane.
3. Richard Childress
As far as winless drivers go, Richard Childress' career in NASCAR turned out just fine. He formed his own racing team in 1969, made Ricky Rudd and Dale Earnhardt his first full-time drivers in the early 1980s, and has chalked up 113 victories as a Cup Series owner. Kevin Harvick, Clint Bowyer, and Jeff Burton are among the other RCR drivers who've won.
Childress drove in the top series from 1969-81, making 285 starts. He racked up 76 finishes in the top 10 despite never leading more than 52 laps in a season, and he did place in the top 10 in points in five of his eight full-time seasons.
2. Ted Musgrave
Ted Musgrave's Cup Series career spanned 27 years beginning in 1986, but he only logged five full seasons, primarily with Roush Racing from 1994-97, during which time teammates Mark Martin and Jeff Burton were scoring victories. Jack Roush dropped Musgrave midway through the 1998 season, replacing him with rookie Kevin Lepage.
He finished winless in 305 starts but landed in the top five 20 times and in the top 10 in another 35 starts.
However, Musgrave did win 17 times driving trucks and captured the 2005 series title. He also finished in the top three in points in the preceding four seasons.
1. Mike Skinner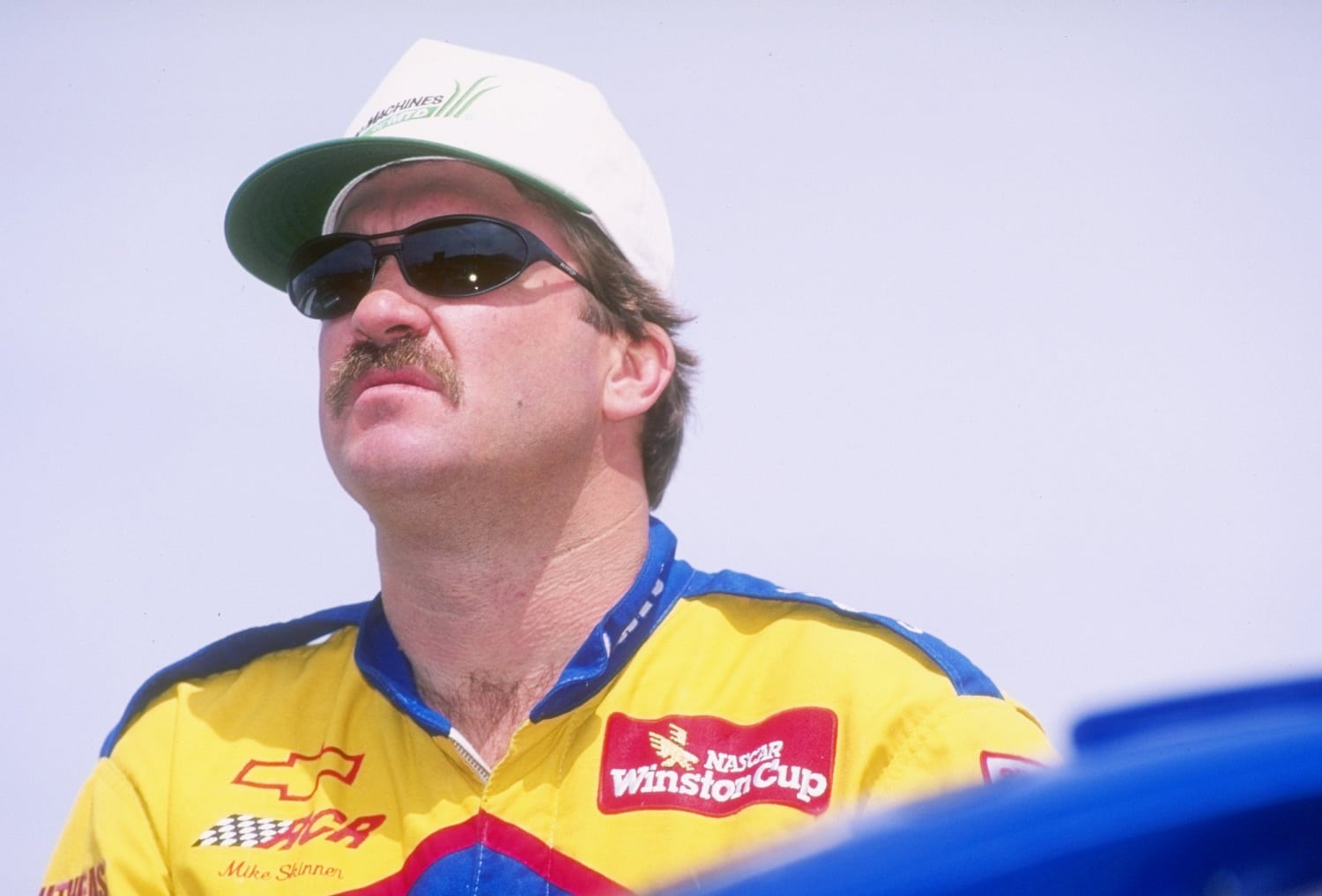 Mike Skinner will go down as one of the true hard-luck winless drivers in the long history of the NASCAR Cup Series. You can't just note he raced 286 times without a victory and leave it at that. He scored 39 top-10 finishes, led 1,029 laps, and spent the bulk of his career alongside Dale Earnhardt with Richard Childress Racing,
It's worth noting Skinner, who made 88 Cup Series starts with Larry McReynolds as his crew chief, won 28 times in the trucks series (he was the 1995 champion) and once in an Xfinity Series car, so it's not as though he was a NASCAR washout.
Coming off 11 top-10 finishes in 2000, Skinner's 2001 season was nightmarish, beginning with Earnhardt's death at Daytona. He had only one top-10 finish before a midseason wreck at Chicagoland Speedway left him with a concussion, broken ankle, and torn ACL. After missing four races, Skinner returned for five more races but had to abandon the comeback to undergo surgery to repair the ACL.
During his initial absence, Skinner learned he would be losing his ride to Robby Gordon after the season. Compounding the situation, Lowe's announced it was switching its sponsorship to Hendrick Motorsports in 2002, diminishing his value to another team.
Skinner did spit the following season with Morgan-McClure Motorsports and MB2 Motorsports, after which he became a journeyman until retiring in 2012.
Got a question or observation about racing? Sportscasting's John Moriello does a mailbag column each Friday. Write to him at [email protected]