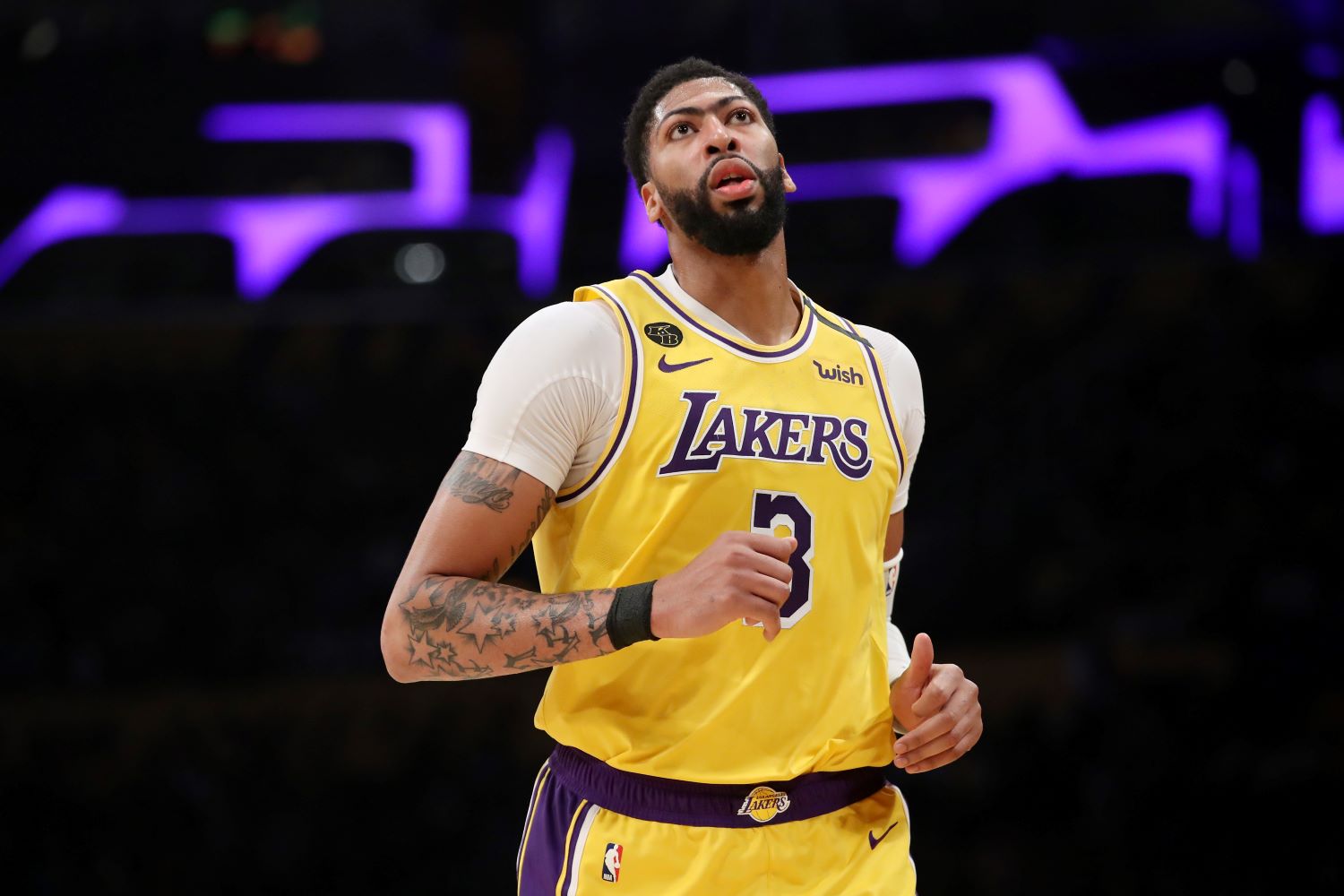 The Anthony Davis Contract Situation is Finally Heading Toward a Resolution
The Los Angeles Lakers and Anthony Davis are finally heading towards a resolution with his contract situation. How long will AD remain in LA?
Unlike most people, Anthony Davis has had plenty to celebrate in 2020. From earning his seventh straight All-Star selection to winning his first NBA title, the LA Lakers star has had quite an unforgettable year.
But as 2020 winds to a close, all the attention has turned toward Davis and his contract situation. And while he may be a free agent at the moment, it appears as though that won't be the case for much longer.
Anthony Davis is a free agent…for now
After spending the first seven years of his NBA career in New Orleans, Anthony Davis finally got a chance to play alongside a legitimate superstar last season. In his first year with the Lakers, the 6-foot-10, 253-pound big man averaged 26.1 points, 9.3 rebounds, 3.2 assists, 1.5 steals, and 2.3 blocks in 62 regular-season games.
In the playoffs, Davis took his game to another level. The former No. 1 overall pick averaged 27.7 points and shot 38.3% from 3-point territory in 21 postseason contests.
The Miami Heat had no answer for AD, whose size, length, and shot-making ability proved to be overwhelming. The duo of Davis and LeBron James carried the Lakers to their 17th NBA title in franchise history.
But after opting-out of the final year of his $127 million contract, AD now faces a major decision about his basketball future.
His contract situation is finally heading toward a resolution
As soon as the Lakers acquired Anthony Davis, it put LA on the clock to get a deal done. In January, he declined a four-year, $146 million contract extension with the idea of hitting the free-agent market after the season.
On Nov. 15, Davis officially declined his $28.7 million player option to become an unrestricted free agent. However, he did so with the intention of signing a new contract with the Lakers.
And after waiting for Thanksgiving to pass, his contract situation is finally heading toward a resolution.
On Monday, Brad Turner of the LA Times reported that Davis and his agent, Rich Paul, are scheduled to meet with the Lakers and general manager Rob Pelinka on Tuesday.
The perennial All-Star has a few contract options on the table. He could sign a two-year, $68 million deal that includes a player option for the 2021-22 season. On the other hand, he could make about $189 million on a five-year deal.
Ultimately, the fact that both sides are meeting certainly seems like a tell-tale sign that a deal will be struck soon. At this point, the only unknown is how long Davis wants to commit to LA. But whether he signs a two-year deal or he goes all-in on a five-year pact, one thing is clear: The Lakers should take home another NBA title in 2021.
Can the Lakers pull off a repeat?
Once the Anthony Davis contract situation gets resolved, the Lakers will have cemented the final piece of another championship squad.
LA has already made a number of big-time moves to bolster its roster. Recently, the Lakers acquired Dennis Schroder in a three-team trade. The 27-year-old point guard averaged 18.9 points on 46.9% shooting last season. Whether he starts or comes off the bench, Schroder should be a valuable player for the Lakers.
In addition, LA landed another excellent depth piece in Montrezl Harrell. The reigning NBA Sixth Man of the Year averaged 18.6 points and 7.1 rebounds last season and he should earn plenty of minutes off the bench.
Plus, the Lakers strengthened their front court by re-signing Markieff Morris and adding Marc Gasol.
As long as James and Davis stay healthy, LA should have no trouble achieving a repeat. Rob Pelinka has done a fantastic job filling out the roster with battle-tested veterans who bring unique skillsets to the table.
Don't be surprised when LA raises an 18th championship banner in 2021.
All statistics courtesy of Basketball-Reference.