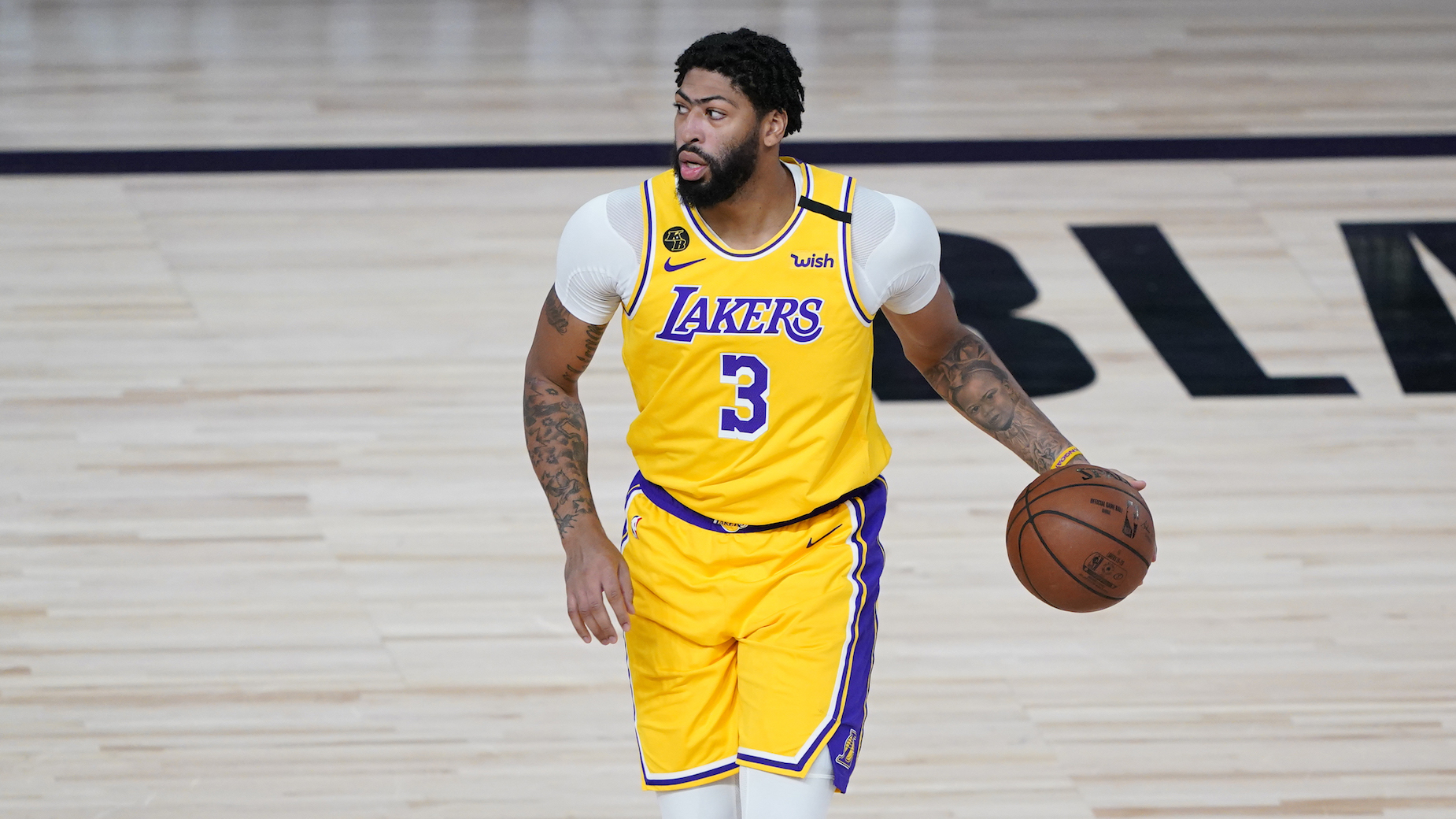 Anthony Davis' $60 Million Financial Success Boils Down to a Single Word
Beyond his basketball talents, LA Lakers star Anthony Davis learned that a single, two-letter word can help his financial fortunes.
While it's never easy sharing the spotlight with the likes of LeBron James, Anthony Davis has had an impressive Hollywood debut. During his first season with the LA Lakers, the big man continued to dominate the paint. No matter what his future holds—earlier in the season, rumors swirled that he might not sign a contract extension—he's virtually guaranteed himself a big-money deal.
Although Davis' financial success obviously starts and ends with his basketball ability, the Lakers forward also relies on an essential piece of advice. During his professional career, he learned that one simple word could make all the difference.
Anthony Davis' impressive basketball career
In modern basketball, conventional big men have become somewhat obsolete. Anthony Davis, however, is far from a dinosaur; on the contrary, he's quite the star.
After making a name for himself on the Chicago high school and AUU scene, Davis took his talents to the University of Kentucky. While the big man only spent one season with the Wildcats, he made an impact on the NCAA landscape. The big man averaged 17.7 points, 13 rebounds, and 5.8 blocks per game; he claimed five of the six National Player of the Year awards and ended his college campaign with an NCAA title.
Davis entered the 2011 NBA draft and, as the first-overall pick, joined the New Orleans Hornets. Before long, the team rebranded as the Pelicans, and the young forward grew into a star. Things, however, wouldn't end happily in the Big Easy.
The big man grew tired of the Pelicans' struggles and, midway through the 2018-19 campaign, asked for a trade. While nothing manifested until the summer, Anthony Davis got his wish; he joined the LA Lakers and posted strong numbers during an unconventional 2019-20 season.
No is the magic word
As a talented young player, Anthony Davis has already made plenty of money playing basketball. The big man, however, is making sure that he does things right.
As Davis explained in a conversation with Amondo Redmond, as transcribed by CloseUp360, he has "a good team" that helps him manage his finances. Between his parents and his financial adviser, the Lakers star has avoided falling victim to the same pitfalls that have claimed other athlete's fortunes. Beyond those support systems, however, he has also learned the power of one simple word.
"The biggest thing for me [was] that I had to learn is to say no," Davis explained. "The first time I told my mom no, the first time I told her no, I looked at her face. It was staggering for me, but she got over it after a couple hours. I was, like, 'Oh she's good.' Now, it's easy. Now she's, like, 'Hey, son,' and I'm, like, 'No.' I know she'll get over it. The thing is, you have to say no. And it's tough, especially with your family. You come in and you think of all the people that helped you along the way."
Once he got over that mental hurdle, though, Anthony Davis embraced the power of "no." Unsurprisingly, that also serves him well in the business world.
"And when they come to you about a business proposal, they wanna start this company or go into business, this, that and the third, you think about those things," he continued. "So it's kind of harder for you to say no. And for me, when I told my mom no, anybody else, I'm not even worried. I don't care how you feel. I think that's the biggest thing. Once you learn how to say no to people and feel good about it, and know it's in the best interest for you, then you'll be fine."
Saying no might be tough, but Anthony Davis' finances are in good shape
When push comes to shove, Anthony Davis' basketball abilities are probably more important to his bottom line than saying, "no." In combination, though, they've helped the big man build up quite a fortune.
According to Spotrac's financial data, Davis has made almost $122 million during his NBA career; if he chooses to stay with the Lakers for the 2020-21 campaign, he'll add another $28 million to that bottom line. The forward has also scored some big-name endorsements, signing deals with Ruffles, Beats, and Nike, among other brands.
According to CelebrityNetWorth, Anthony Davis' fortune clocks in at an estimated $60 million. If he continues to dominate the paint and make intelligent financial decisions, that number will only continue to grow.
Stats courtesy of Sports-Reference and Basketball-Reference