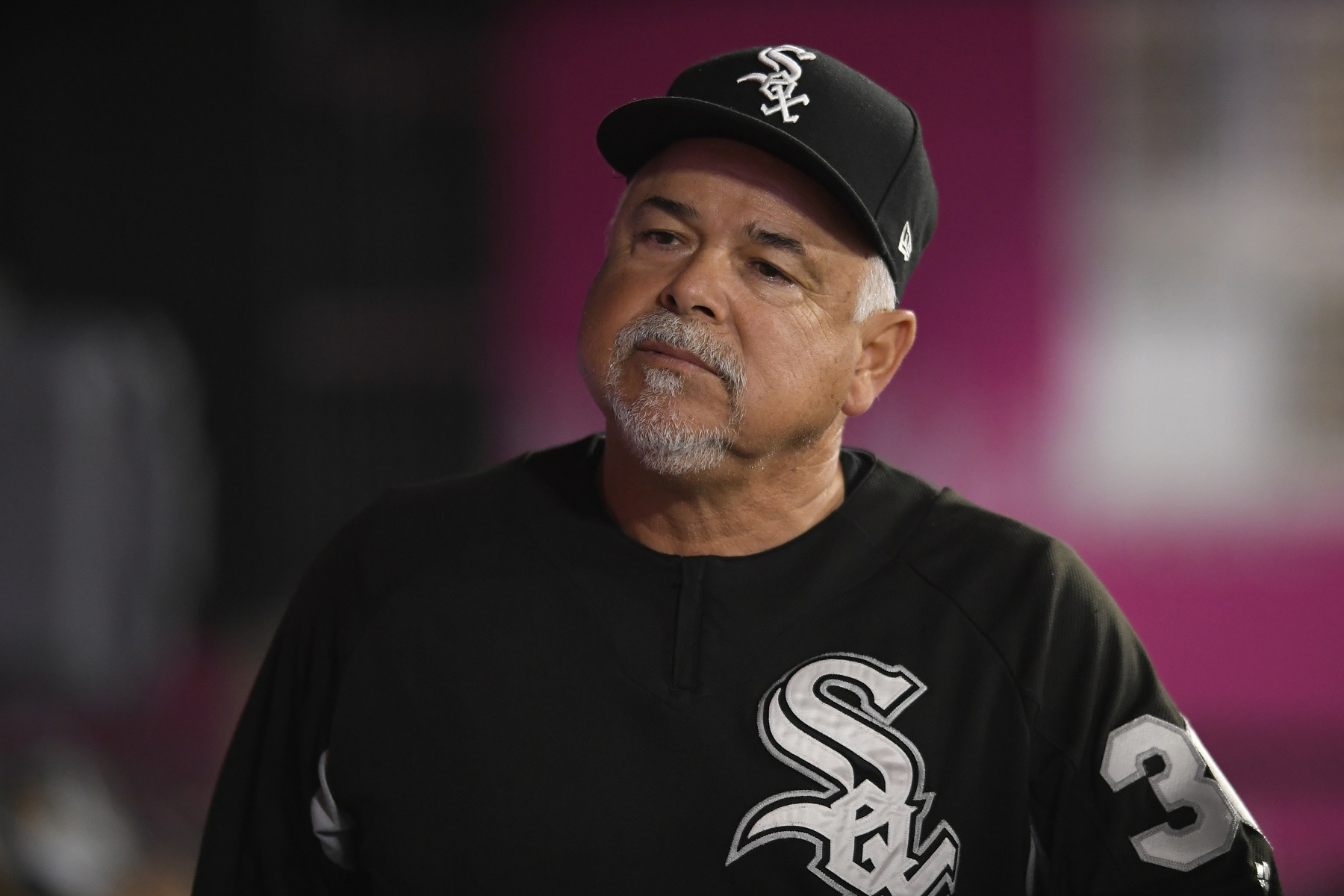 The Chicago White Sox Are in Need of Adult Supervision
The Chicago White Sox fired Rick Renteria and then congratulated him for being selected a finalist for AL Manager of the Year.
They may not win a division title or World Series under new manager Tony La Russa, but the Chicago White Sox have already clinched a triple crown of sorts. They've stumbled, bumbled, and fumbled their offseason since firing Rick Renteria.
With an awkward change of leadership, the White Sox have moved into contention for the title of most dysfunctional organization in Major League Baseball, though the Baltimore Orioles won't go down without a fight.
Stumble: Firing Rick Renteria defied logic
OK, we get that the Chicago White Sox lost nine of their last 12 regular-season games, dropping them from first to third in the American League Central and costing them their shot at finishing with the league's best record.
But how that translates into the decision to fire manager Rick Renteria after losing to the Oakland A's in the first round of the expanded MLB playoffs remains unclear. The pandemic-shortened 2020 season was Renteria's fourth year at the helm and his first winning record.
Not-so-coincidentally, it was also the first time that Renteria had a major-league roster to work with. Rookie second baseman Nick Madrigal (.340 in 29 games) added a spark to a lineup that saw outfielders Adam Engel and Eloy Jimenez continue to grow into their roles. Signing Dallas Keuchel as a free agent gave Chicago a top-of-the-rotation arm ahead of Lucas Giolito, who has turned the corner and could have a decade of 200-inning seasons ahead.
Perhaps the White Sox would have regressed in 2021 – always a possibility for a franchise with just four seasons of more than 90 wins since 1984 – but Renteria still deserved the chance to show the 35-25 record this summer wasn't a pandemic-driven fluke.
Bumble: Tony La Russa is the Chicago White Sox idea of adult supervision
ESPN columnist Jeff Passan did the definitive takedown of the Chicago White Sox regarding their indefensible decision to hire Tony La Russa as their new manager.
La Russa's supporters might suggest ageism – he turned 76 last month – is behind criticism of his surprise hiring. But the real relevant concern is that La Russa last managed in 2011, when he won the World Series with the St. Louis Cardinals. Passan offered evidence that La Russa does not take analytics seriously and made hiring decisions based on friendships rather than qualifications as chief baseball officer of the Arizona Diamondbacks.
Passan further suggested that White Sox owner Jerry Reinsdorf's decision to hire La Russa over former Houston Astros manager A.J. Hinch was also based more on their relationship than on more relevant criteria. By all accounts, Hinch, 46, was interested in taking over a roster with a promising mix of veterans and young talent, but his candidacy ended the moment La Russa expressed interest in returning to the dugout.
As if bungling their most important offseason decision wasn't enough, the White Sox also botched the surprise revelation of La Russa's hiring. They distributed an e-mail graphic with Hinch's signature on the announcement even though he never even had a formal interview for the position.
Fumble: The White Sox fired a manager of the year finalist
The Chicago White Sox just couldn't bring themselves to quit while they were behind.
The Baseball Writers' Association of America released its list of finalists for AL Manager of the Year on Nov. 2. The three making the cut were Kevin Cash of the Tampa Bay Rays, Charlie Montoyo of the Toronto Blue Jays … and Rick Renteria of the Chicago White Sox.
It's not unprecedented for a coach or manager to be in the running for such an honor despite having been fired. Dwane Casey was voted the NBA Coach of the Year in 2018 after the Toronto Raptors fired him, and the same thing happened to George Karl of the Denver Nuggets in 2013. Awful Announcing also noted that the baseball writers honored Joe Girardi after the New York Yankees let him go in 2006.
What makes Renteria's situation different, though, is that the White Sox tweeted out a message of congratulations to the man they fired three weeks earlier.
Perhaps the Illinois-based franchise should have invoked the wisdom of favorite son Abraham Lincoln when the 16th president of the United States said, "Better to remain silent and be thought a fool than to speak and to remove all doubt."