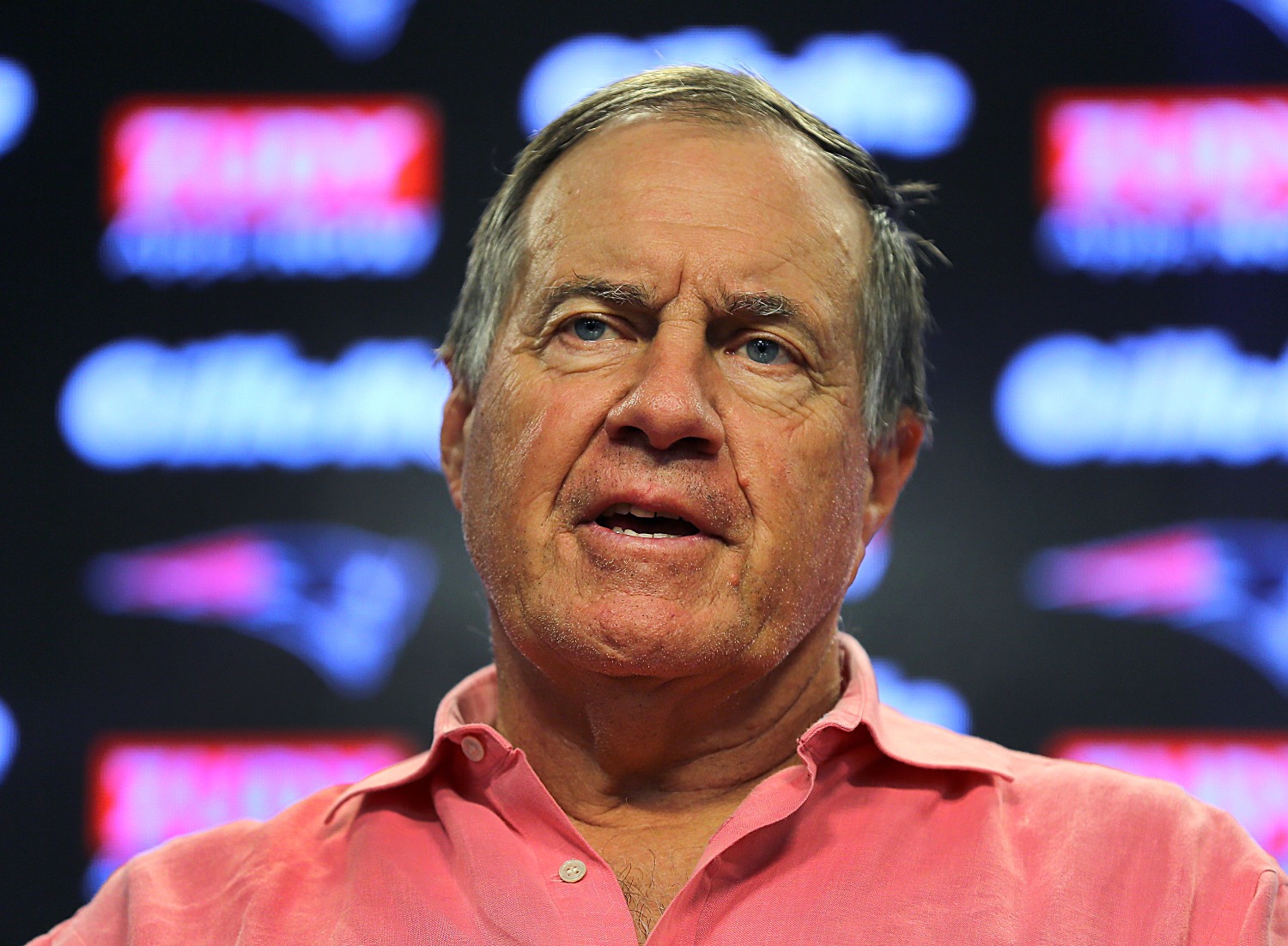 Bill Belichick Delivers Powerful Words About His Mom's Influence Following Her Recent Death
Patriots head coach Bill Belichick provided some powerful words about his mother, Jeannette, who died at the age of 98 on Monday.
Bill Belichick rarely provides much insight into his personal life. After all, the New England Patriots head coach gets paid to win football games, not personality contests. Yet, Belichick showed his human side this week by delivering some powerful words about his mom, Jeannette, who died on Monday at the age of 98.
Bill Belichick hails from a football family
Bill Belichick may be considered the greatest head coach in NFL history, but he may never have achieved that feat without the influence of his parents.
His father, Steve Belichick, broke into the business via the United States Naval Academy. He became famous for authoring Football Scouting Methods, which is still considered one of the gold standards in the industry.
The book breaks down all aspects of scouting and preparation in incredible detail. By no coincidence, Steve Belichick's son has established a reputation as a detail-obsessed coach who knows the NFL rulebook inside and out.
Bill Belichick's father also worked as a coach. Though he did not fare well as the head coach at Hiram College, he proved to be an invaluable asset to the Navy football program. Ironically, he even worked on the same staff as Nick Saban. The former defensive assistant eventually became close friends with Bill Belichick while establishing his own dynasty at the University of Alabama.
Belichick suffers a tragic loss with his mother's death
Bill Belichick lost his father in November 2005, just nine months after the Patriots captured their third Super Bowl title in four years. Since then, his mother, Jeannette, has carried on supporting her son and her grandchildren's coaching careers. However, she died from natural causes late Monday night at the age of 98.
In speaking with the media on Thursday, the Patriots head coach offered some powerful words about his mom. Surprisingly, Jeannette Belichick played a more significant role in her son's relationship with football than many would expect.
"She was a very unselfish person and sacrificed a lot for her family," Belichick said. "My dad was away a lot on scouting trips, and so I always kind of grew up with her on the weekends, on football weekends, at home. We watched hundreds of games together."
He further added, "Football season for me as a kid was my dad getting home late during the week and my mom on the weekends to watch football games. We became very close and shared those experiences together."
Belichick also spoke highly of his mom's intelligence and dedication to academics. The 68-year-old coach revealed his mom spoke seven languages and translated maps during World War II before teaching at Hiram College.
Other NFL coaches offer their condolences for the Patriots head coach
As one of the most respected head coaches in the NFL, Bill Belichick received public support from several of his peers following his mom's death.
Baltimore Ravens head coach John Harbaugh started off his Wednesday press conference by acknowledging her passing.
"Just want to express condolences to Coach Belichick and the Belichick family for the passing of his mother, Jeannette. That's a sad day," Harbaugh said.
In addition, Seattle Seahawks head coach Pete Carroll offered his condolences to Belichick while speaking with the media this week. At his own press conference, New England's head coach specifically thanked Harbaugh and Carroll for reaching out and expressing their sympathy.
Of course, Caroll and Belichick will have to put their emotions aside on Sunday night when the Patriots take on the Seahawks in Seattle. The matchup features two dynamic quarterbacks in Cam Newton and Russell Wilson. Both teams looked solid in Week 1, but the stakes will be much higher on Sunday Night Football.
Bill Belichick may be coaching with a heavy heart, but don't expect him to lose focus. After all, nobody is dedicating to winning football games more than the man who has led the Patriots to six Super Bowl titles.
Given his parents' influence, that laser-sharp focus not come as a surprise.
Like Sportscasting on Facebook. Follow us on Twitter @sportscasting19.