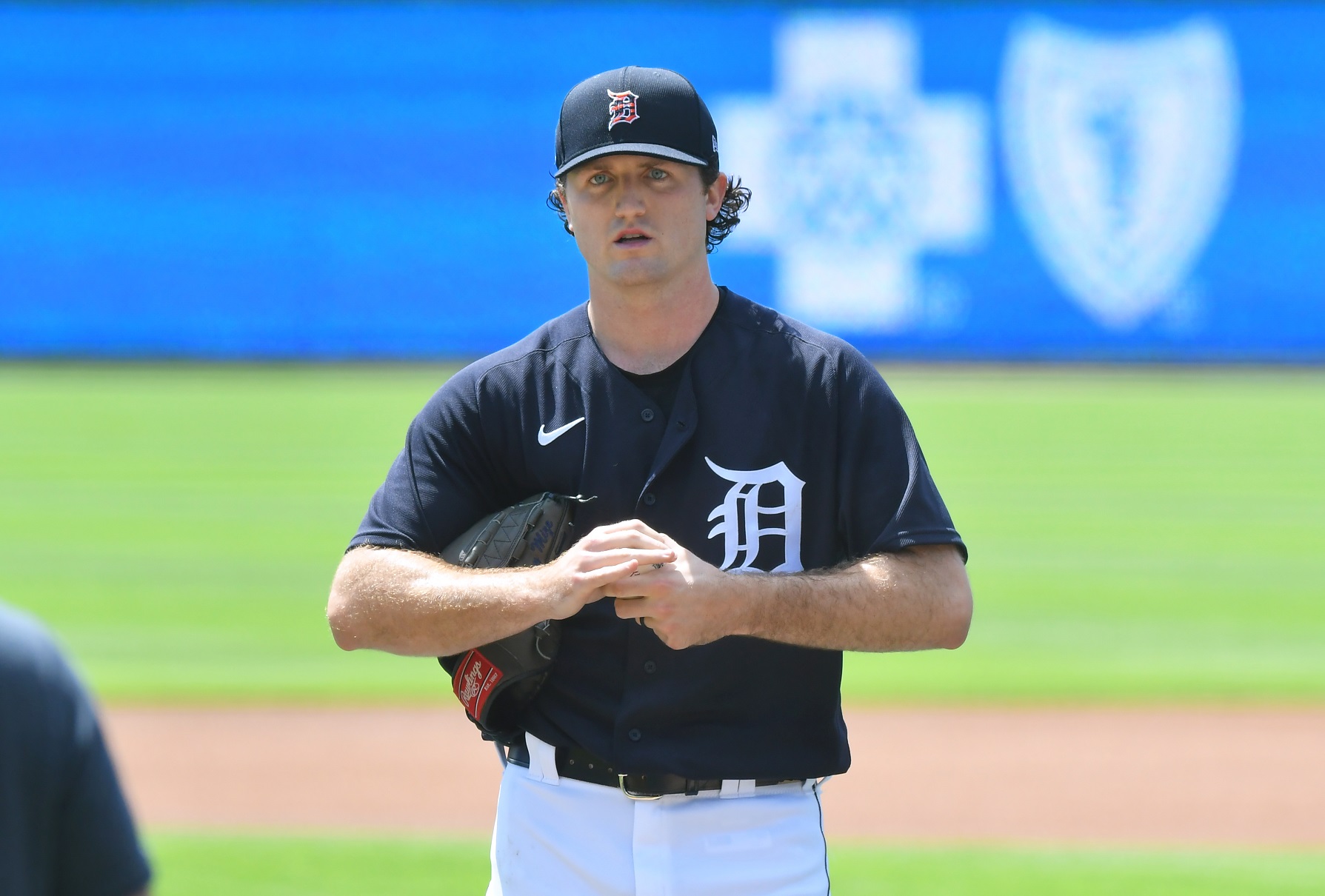 The Detroit Tigers Confirm Their Future Rides on Casey Mize's Arm
The Detroit Tigers made Casey Mize the No. 1 overall draft pick in June 2018 three years after no MLB team selected him coming out of high school.
The Detroit Tigers have nothing to lose … except more games, something at which they've already proven themselves prolific in Major League Baseball. Coming off a 114-loss season and spinning their wheels in the pandemic-cursed 2020 season, the Tigers are taking Casey Mize out for a test drive.
Mize is regarded as the future of the franchise. That's an impressive leap for a player who went undrafted out of high school.
Casey Mize was baseball's No. 1 overall draft pick in 2018
By no means did Casey Mize come out of nowhere to earn the honor of being drafted No 1 overall by the Detroit Tigers in 2018. However, he did experience a meteoric rise from the end of his high school career to his final pitch at Auburn University.
Mize had the height and stocky build in high school that some MLB teams look for in a pitcher, but his 19-2 career record on the mound in Springville, Alabama, wasn't enough to attract the interest of scouts. Instead, Mize signed with Auburn University.
Mize's development on the mound in college was impressive. After going 2-5 with a 3.52 ERA in 16 appearances as a freshman in 2016, he made a huge leap. Mize went 8-2 with a 2.04 ERA as a sophomore and 10-6 with a 3.30 ERA as a junior as he displayed outstanding control.
Mize's maturation on the mound impressed baseball scouts, and the Detroit Tigers made the right-hander with a confounding split-finger fastball the No. 1 overall selection in the 2018 MLB draft. Mize signed quickly for a $7.5 million bonus.
A brief apprenticeship in the minor leagues
If all goes well, Casey Mize's entire minor-league career will have consisted of 26 appearances. His only rookie-league appearance consisted of facing seven batters, and then Mize spent the remainder of 2018 in Lakeland of the Florida State League before the Tigers shut him down as a precaution because of his extended college season.
Mize overwhelmed Class A batters in 2019 and then threw a nine-inning no-hitter in his Double-A debut in the Eastern League.
His 6-3 record and 3.20 ERA with Erie seemingly set Mize up nicely for 2020. The expectation was that he would start the current season at the Triple-A level and hopefully move up to the big club after the deadline for accruing a full year of service time.
The COVID-19 pandemic threw plans into flux. Mize couldn't throw meaningful innings over the past month while waiting for his chance at the Tigers' reserves camp in Toledo. With Detroit in a seven-game tailspin, the Tigers will hand the ball to Mize for their Aug. 19 game against the Chicago White Sox.
Casey Mize is the Tigers' brightest hope
The Detroit Tigers haven't had so much as an 11-game winner on their pitching staff since 2016. Obviously, they won't end the drought in the pandemic-shortened 2020 season.
The franchise needs an arm that it can build its rotation around, and 23-year-old Casey Mize is the No. 1 candidate.
"I know that (expectations) are going to come with this, but honestly man, I'm really just trying to focus on what I expect from myself," he told the Detroit News. "I promise you, if I accomplish what I expect from myself, I'll make a lot of other people happy about their expectations, too."
All stats courtesy of Baseball Reference.