The Indianapolis Colts Might Have the Nerdiest Player in the League
It isn't often you hear the words nerdy and NFL paired together. Except perhaps in the case of trivia nights. Now, thanks to Indianapolis Colts placekicker Rodrigo Blankenship, all that could change. 
From college walk on to the Indianapolis Colts
Raised in outside Atlanta, Georgia, Blankenship first made a name for himself as a walk-on for the University of Georgia. According to his website, hitting a game-winning field goal in the final few moments of a game against Kentucky was what cemented his place as a fan favorite.
From there, he leveraged both his skills and popularity to land his first NFL position with the Indianapolis Colts. If you haven't heard of him yet, you haven't been paying attention.
In his first game with the Colts, Blankenship did quite well for himself, making both extra-point attempts and two of three field-goal attempts. It's not just his work on the field that's gaining attention, however. His off-field interests already have quite a few people talking. 
Rodrigo Blankenship is always keeping it real
As far as we can tell, Blankenship keeps it real. Not only does he march to the beat of his own drummer; he makes absolutely no bones about doing so.
Fans see hints of this on the field, as he unabashedly sports rec specs. In his spare time, he also purportedly plays video games, assembles LEGO Star Wars sets, has amassed an army of Transformers, and boasts a collection of over 1,600 WWII figurines.
Though a piece about him in The Athletic refers to these pursuits as Blankenship's "private passions," they've received enough public attention at this point that we should likely jettison the word private. 
For these and other reasons, special teams coach Bubba Ventrone told reporters that Blankenship is probably the "most unique" player he's ever coached. In an interview, published on the Colts website, he goes on to explain why.
"I don't want to say too much here, but there's not a lot of NFL players that are building Legos and playing video games like that," Ventrone said with a laugh. "He is, and he is admittedly into that type of thing. Whatever toots your horn, man. I support whatever he wants to do. As long as he is making his kicks, I don't care what he does."
What you see is what you get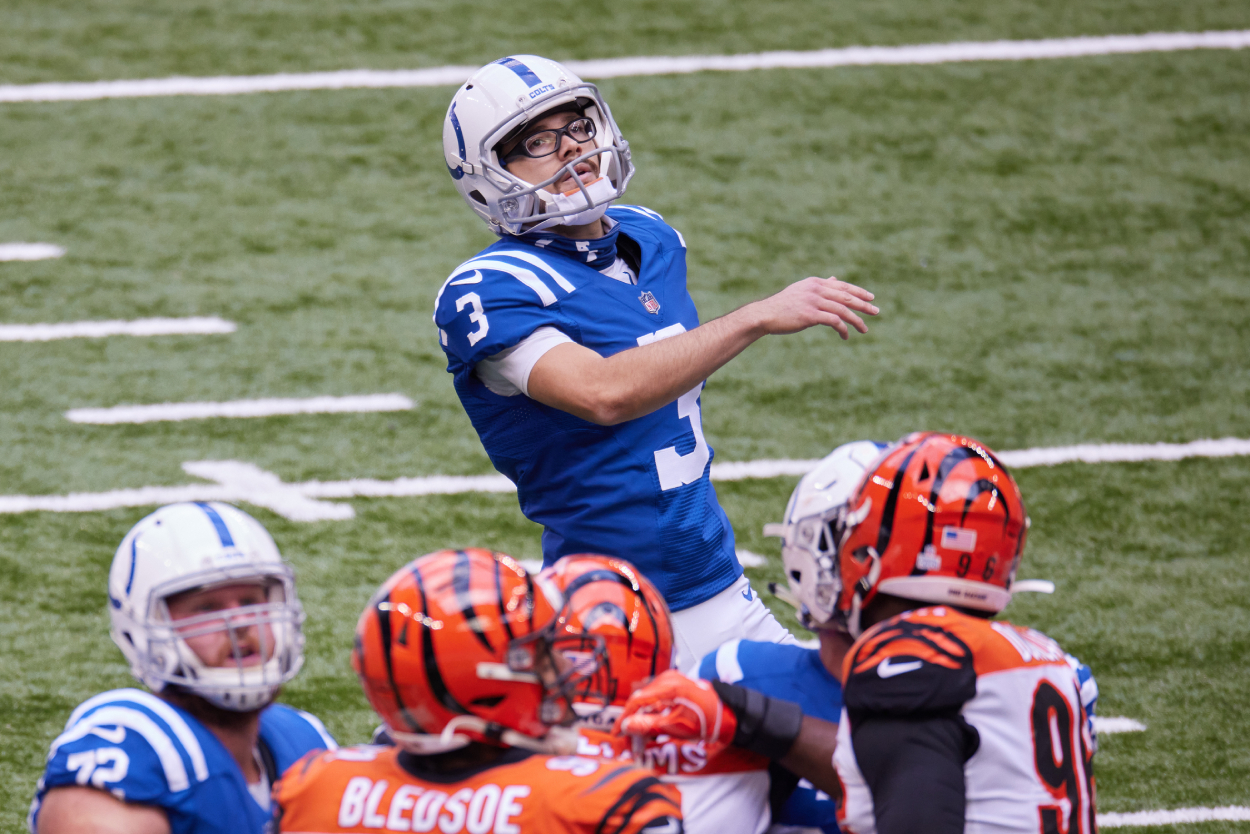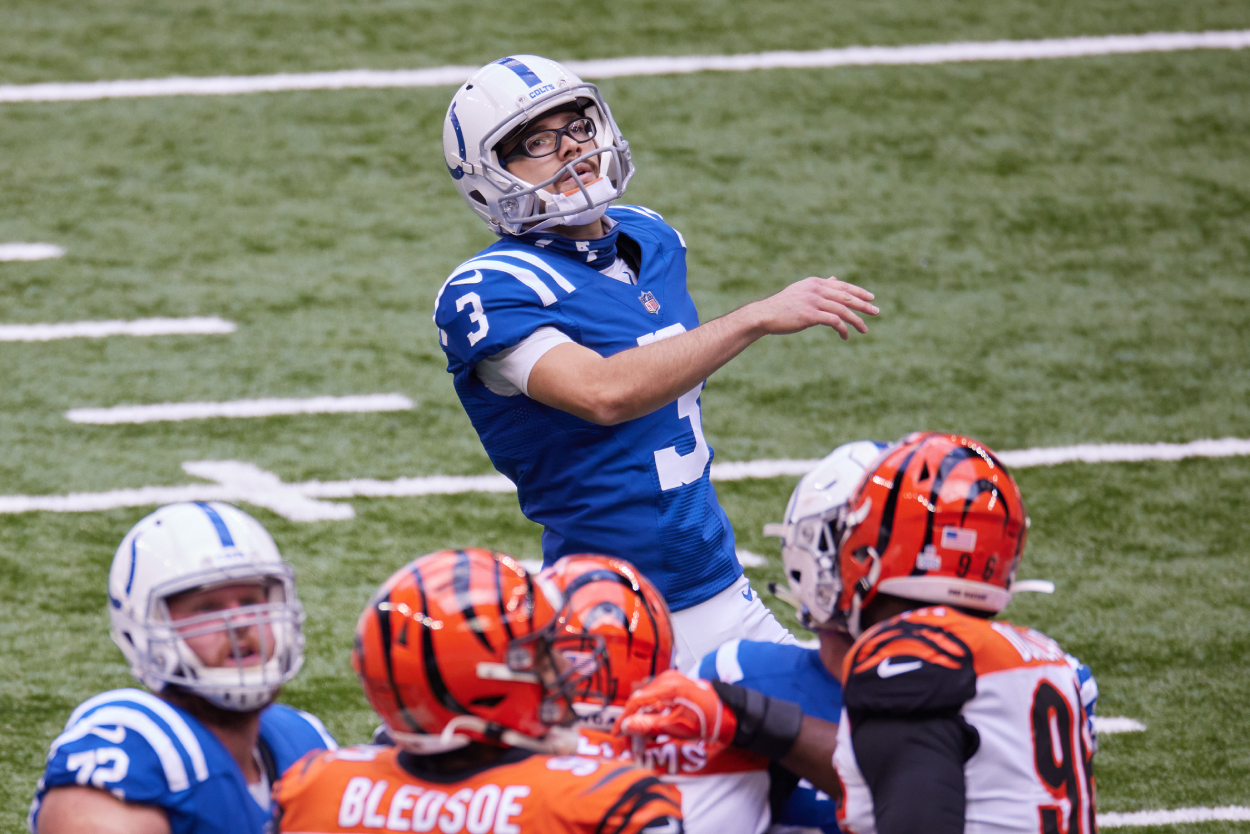 Though born into a generation that's generally been encouraged to be themselves, we don't always see a mix of personality, passion, and career pursuits that have coalesced quite as Blankenship's have.
Perhaps what fans love about this rookie player isn't so much that he's into LEGO and Star Wars but that he's unashamedly himself and doesn't care who knows it. From sporting specs on the field to whiling away his off-hours constructing toy Star Destroyers, he's saying to all of us, everywhere, that when it comes to his baseline personality, what you see is what you get. 
When it comes to building his career, however? In that respect, we'll have to wait and see. Though a few punters and kickers have carved out a place for themselves and made a fortune doing so, most players who fill this small but important role never seem to hold much space in the public imagination. With these levels of uniqueness, though, we're guessing that won't be a problem for Blankenship. 
All stats courtesy of Pro Football Reference