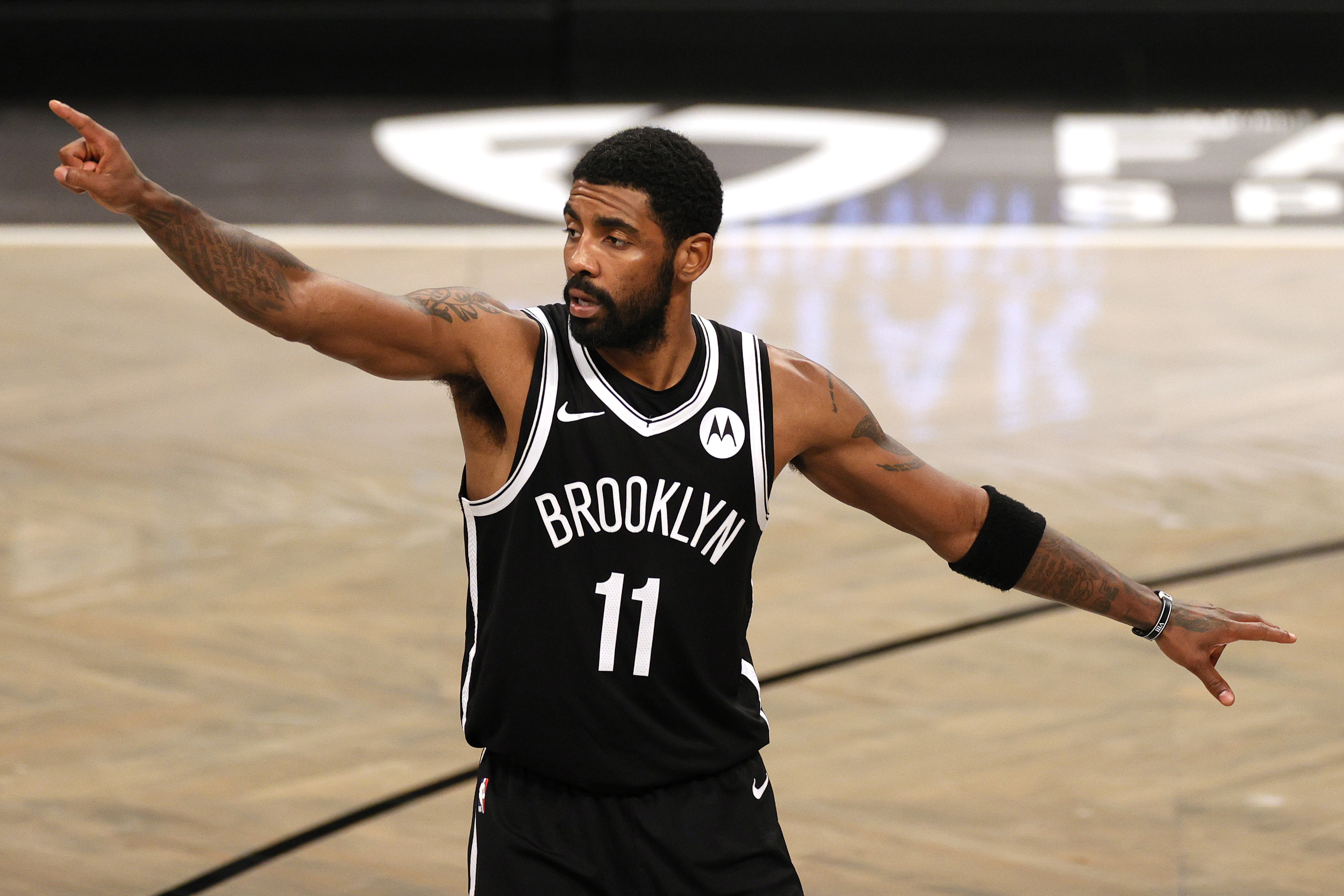 The Kyrie Irving Situation With the Nets Has Apparently Taken a Drastic Turn and Could Be So Much Worse Than Initially Expected
Kyrie Irving is reportedly very unhappy with the Brooklyn Nets' current situation, including the James Harden trade, and could sit out the season.
It's now been nine days since Kyrie Irving last suited up for the Brooklyn Nets and if certain reports are to be believed, we may not see him on the court for the remainder of the NBA season. While some thought that he chose to take some time away following the attack on the U.S. Capitol, which would certainly be understandable, there's apparently much more to the situation, including issues with Steve Nash and not signing off on the blockbuster trade on Wednesday that brought James Harden to Brooklyn.
As he was for the Nets' previous four games, Irving was listed as out for "personal reasons" in Brooklyn's 116-109 win over the New York Knicks on Wednesday night. Even without all of the reported drama, the six-time All-Star likely wouldn't be back anytime soon as the NBA is investigating a video that surfaced earlier this week of Irving attending what appears to be a birthday party (both his sister and father have birthdays this week) while not wearing a mask, which would violate the league's COVID-19 guidelines.
What's unfortunate for Nets fans is that Kyrie Irving was having a solid season in the seven games he's played this season, averaging 27.1 points, 6.1 assists, and 5.3 rebounds per game while shooting 50.4% from the floor, 42.6% from the 3-point line, and 100% from the foul line. Now, if he does return, those numbers might not stick as it seems he'd be the third option now behind Kevin Durant and James Harden, which could certainly be one of the problems he's having with the Nets right now given his history of frustration when he's not the guy.
Kyrie Irving reportedly did not approve of the Nets trading for James Harden
For those who somehow missed it on Wednesday (not sure how that would be possible), the Brooklyn Nets gave up a ton of assets to acquire James Harden from the Houston Rockets, which naturally sent social media into a frenzy. Some were happy about it and some weren't and Kyrie Irving was apparently in the latter group, according to NESN, which, if true, would make a lot of sense.
While Kevin Durant was able to make things work with other superstars while with the Golden State Warriors, things certainly haven't been that way for Kyrie Irving (or James Harden for that matter but that's not the focus today). While it's true that he and LeBron James won a title with the Cleveland Cavaliers, he requested a trade after reported tension with LeBron and then alienated some of the young stars in Boston in his two seasons with the Celtics.
He apparently also was 'not in favor' of the Nets hiring Steve Nash
Not only has it been reported that Kyrie Irving didn't approve of the Brooklyn Nets trading for James Harden, but he apparently was also "not in favor" of the organization hiring two-time NBA MVP Steve Nash to be the head coach. There's currently no indication as to why that is but that's the word coming out of Brooklyn at the moment.
As for how Nash himself is working through this situation, it really sounds like he has no clue what's happening whatsoever. At least that's what it sounded like when he spoke to the media ahead of the Nets' matchup with the Knicks on Wednesday night (h/t NESN).
"I haven't had an opportunity to know any new details about Kyrie's situation, so I'll just rely on the front office to learn more as we go. They're the ones who will be doing the messaging on that front."

Steve Nash on Kyrie Irving
Yeah, that's not good. But things have reportedly taken an even more drastic turn.
Kyrie Irving is reportedly willing to sit out the entire season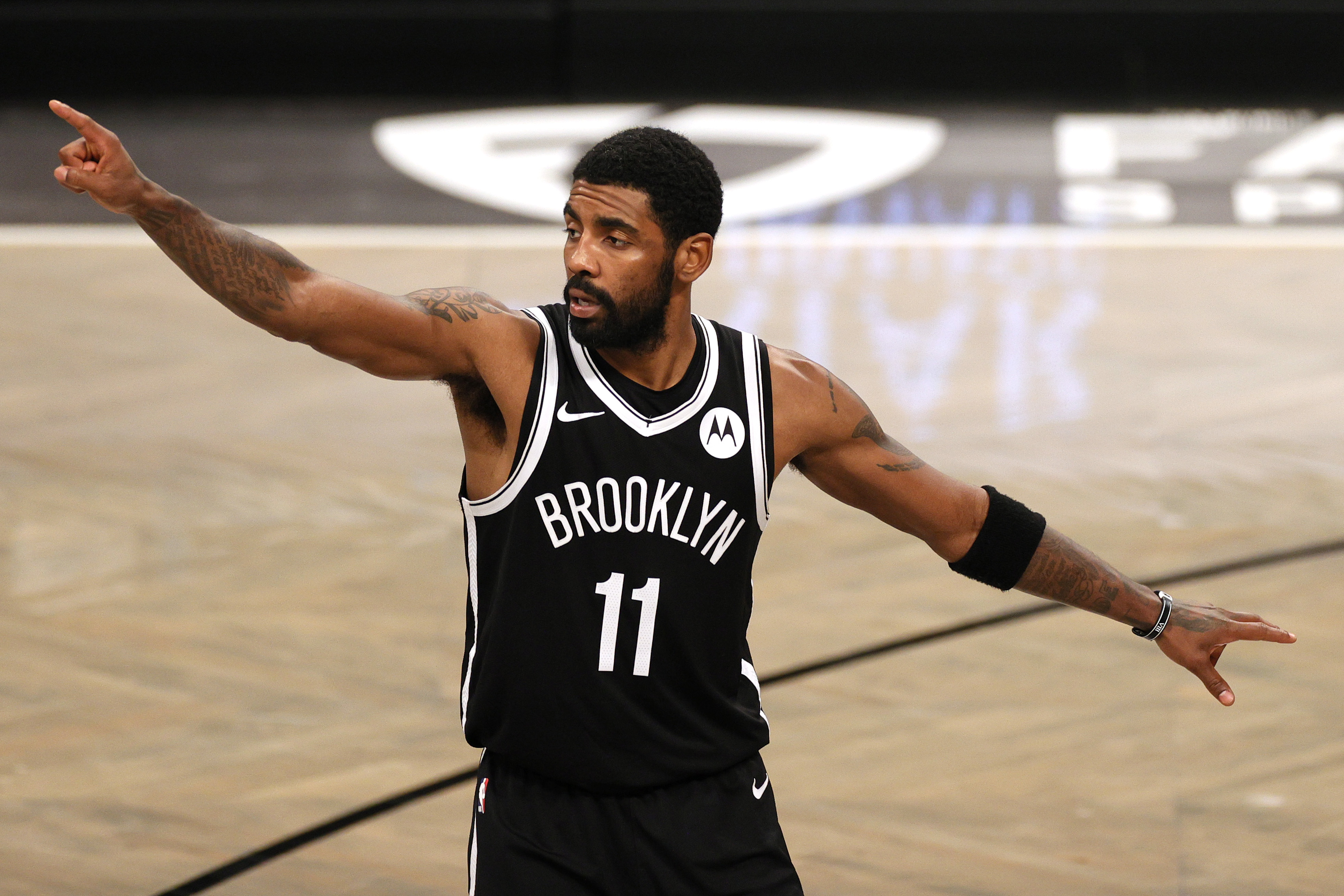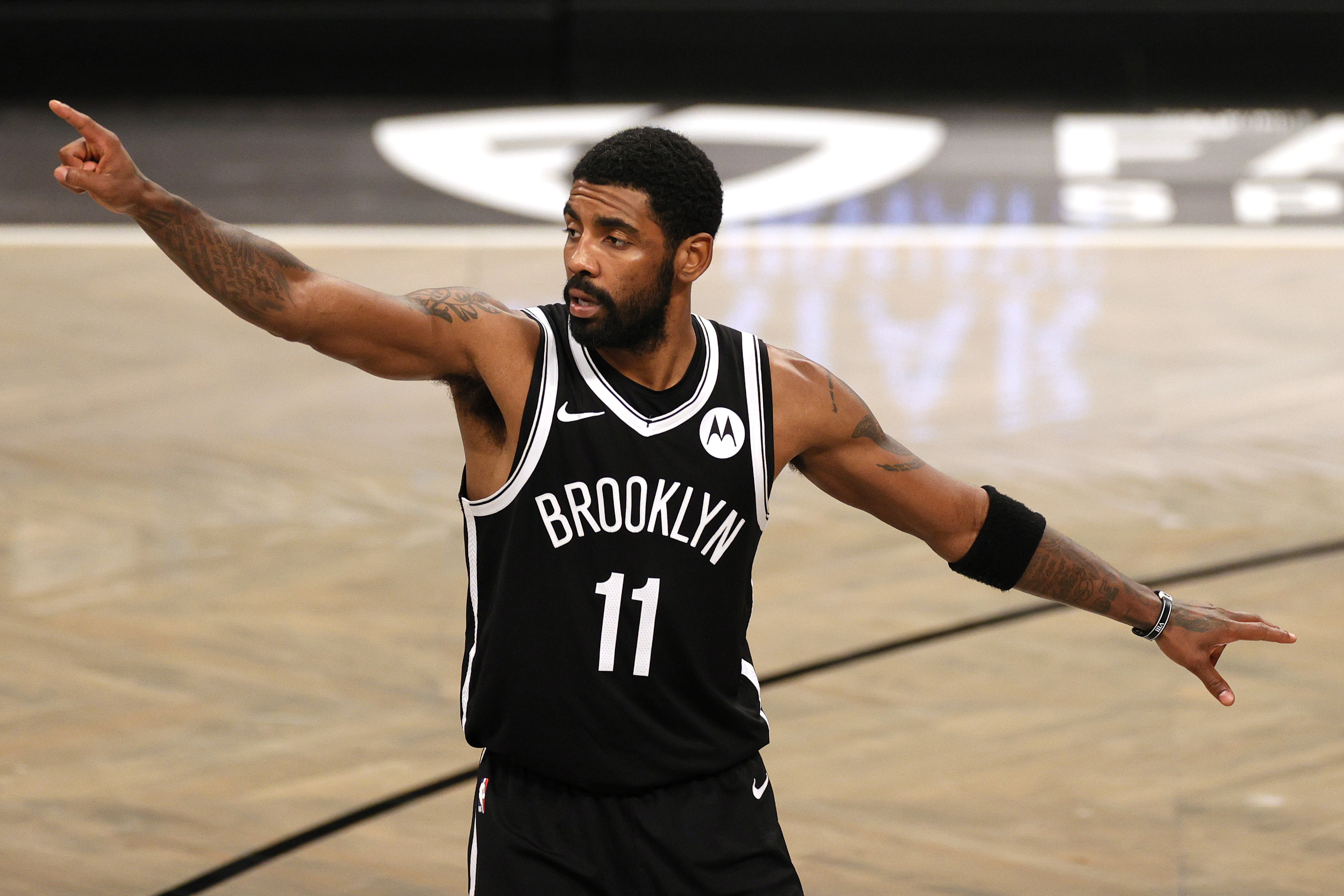 There are rumors flying around that one of the main reasons the Brooklyn Nets chose to pull the trigger on the James Harden deal is because they have no idea on when Kyrie Irving will return to the team (he's apparently not even answering the team's phone calls anymore). And if a tweet sent out by KRON-TV's Jason Dumas is to be believed, he might not return at all.
So much for the new "Big Three."
Now, all of this is pure speculation at this point as there's really no concrete evidence on exactly what is happening with Kyrie Irving and the Brooklyn Nets. But his refusal to speak on the matter certainly isn't a good look and he's definitely taking a lot of heat right now. We'll just have to wait and see how this all plays out moving forward.
Stats courtesy of Basketball Reference