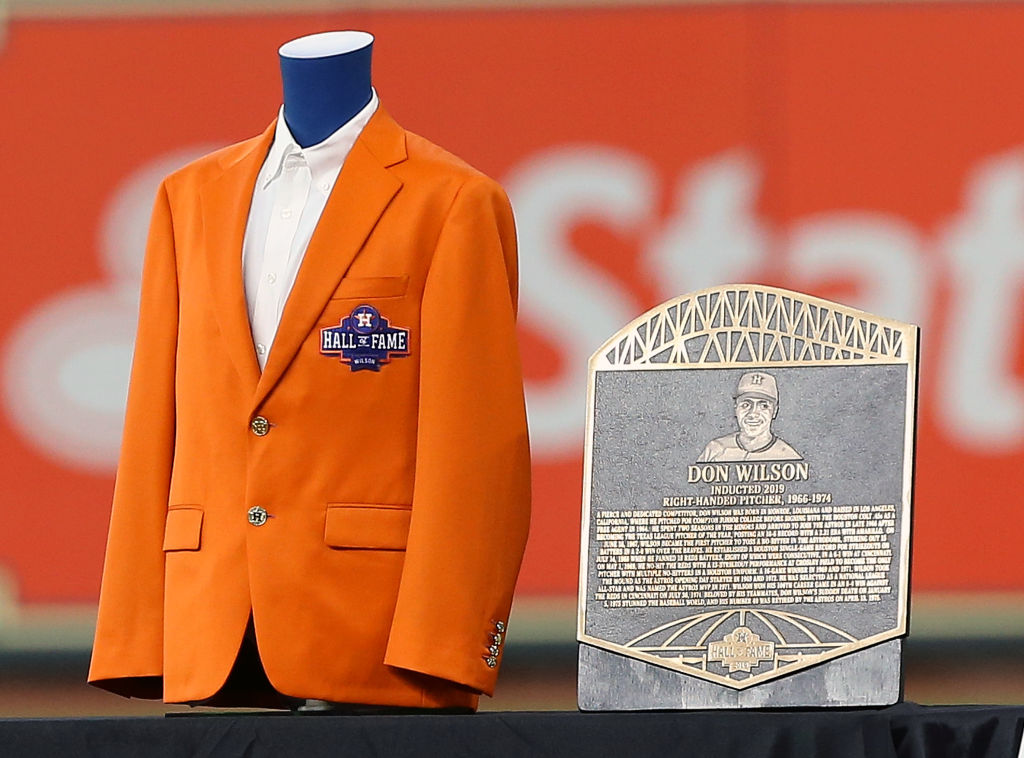 The Mysterious and Tragic Death of Astros Pitcher Don Wilson
Don Wilson pitched for the Houston Astros for nine seasons, but his tragic death in 1975 left more questions than answers.
Don Wilson was an integral part of the Houston Astros' pitching staff throughout the late 1960s and early 1970s. He won over 100 games for the Astros in nine seasons with the team. When Wilson died in his home in 1975, the circumstances surrounding his death raised numerous questions. It remains today one of the most mysterious and tragic athlete deaths ever.
Don Wilson's MLB career
Don Wilson pitched in the MLB for nine seasons, all of them with the Astros. He compiled a record of 104-92 as a starting pitcher and threw multiple no-hitters during his career.
Wilson was as reliable as they come on the mound in the late '60s and early '70s. He tallied more than 180 innings pitched and at least 10 wins in each of the last eight seasons of his professional career.
In 1971, Wilson had his best season as a pro. He went 16-10 as a starter and produced a career-best 2.45 ERA. Only Tom Seaver and Dave Roberts had a better ERA in the National League that year. Wilson earned his first and only MLB All-Star nod in 1971 for his stellar season.
Wilson came back the next season and went 15-10 with a 2.68 ERA. He had established himself as the Astros' ace, and he had plenty left in the tank. After two more seasons with double-digit wins, Wilson suffered an offseason accident that still raises more questions than answers.
Don Wilson and his son died in 1975 of asphyxia due to carbon monoxide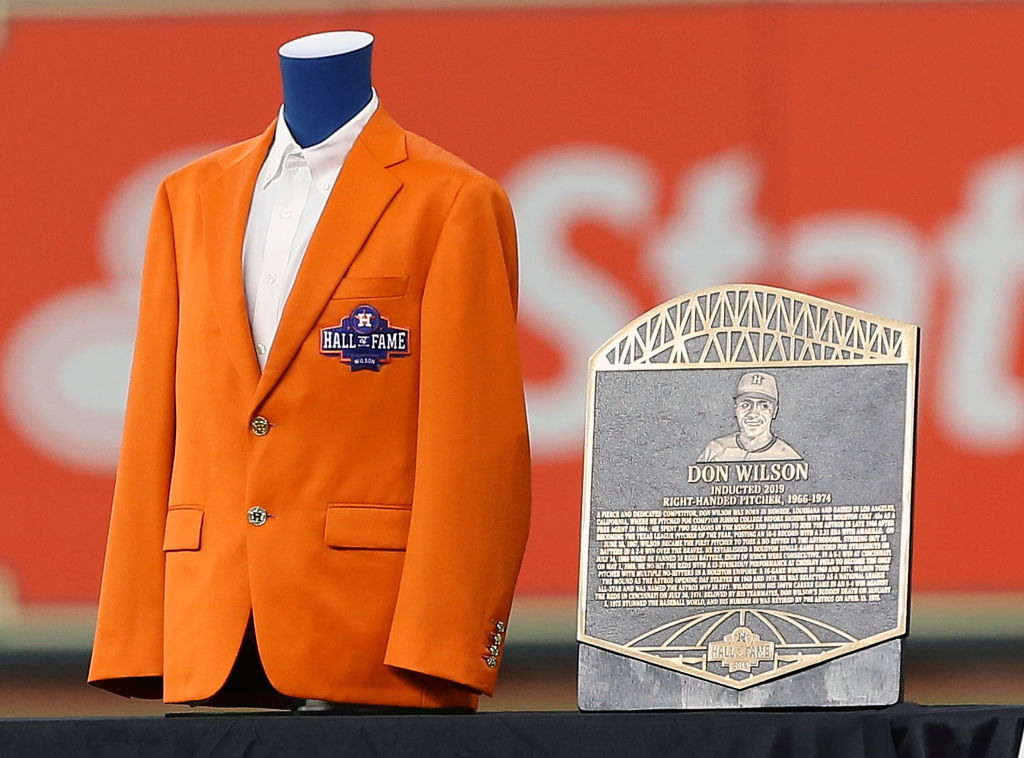 In 1975, Wilson was coming off an 11-13 season in which he threw a career-high four shutouts. He was still in the prime of his career, but a mysterious accident in the offseason ended his life far too early.
On Jan. 5, 1975, Wilson arrived home late at night in his 1972 Thunderbird. Wilson pulled into his garage and shut the door behind him. Only, he never got out of the car. Wilson passed out in the running car and stayed there all night.
Wilson's wife, Bernice, found the All-Star pitcher in his car the next morning. He didn't have a pulse. What's worse, Wilson's son, Alex, was sleeping in the bedroom above the garage that night. The two died that day of asphyxia due to carbon monoxide.
Wilson's wife and daughter, Denise, were rushed to the hospital shortly after. Denise went into a coma and was considered to be in critical condition, but she survived the horrible nightmare. Bernice had a broken jaw when she got to the hospital, but she couldn't remember how it happened.
Wilson's death was ruled an accident, but questions still remain
Although Wilson's death had all the makings of a suicide, officials ruled the tragic event an accident. Wilson had a blood alcohol content of 1.67 at the time of his death, which is higher than the legal limit.
The case still had numerous unanswered questions even after Wilson's death was ruled an accident. Bernice claimed she didn't remember how she hurt her jaw, but some people believe it occurred during an altercation with her husband before his death.
It's possible Don and Bernice had a fight in the garage and Don stayed in the car afterward, accidentally falling asleep with the engine still on. Bernice stopped cooperating with homicide officers and claimed she had amnesia from that fateful night.
We may never know the true story of Don Wilson's death. The tragic event shocked the baseball world at the time, and it remains today one of the most mysterious athlete deaths of all time.
All stats courtesy of Baseball Reference