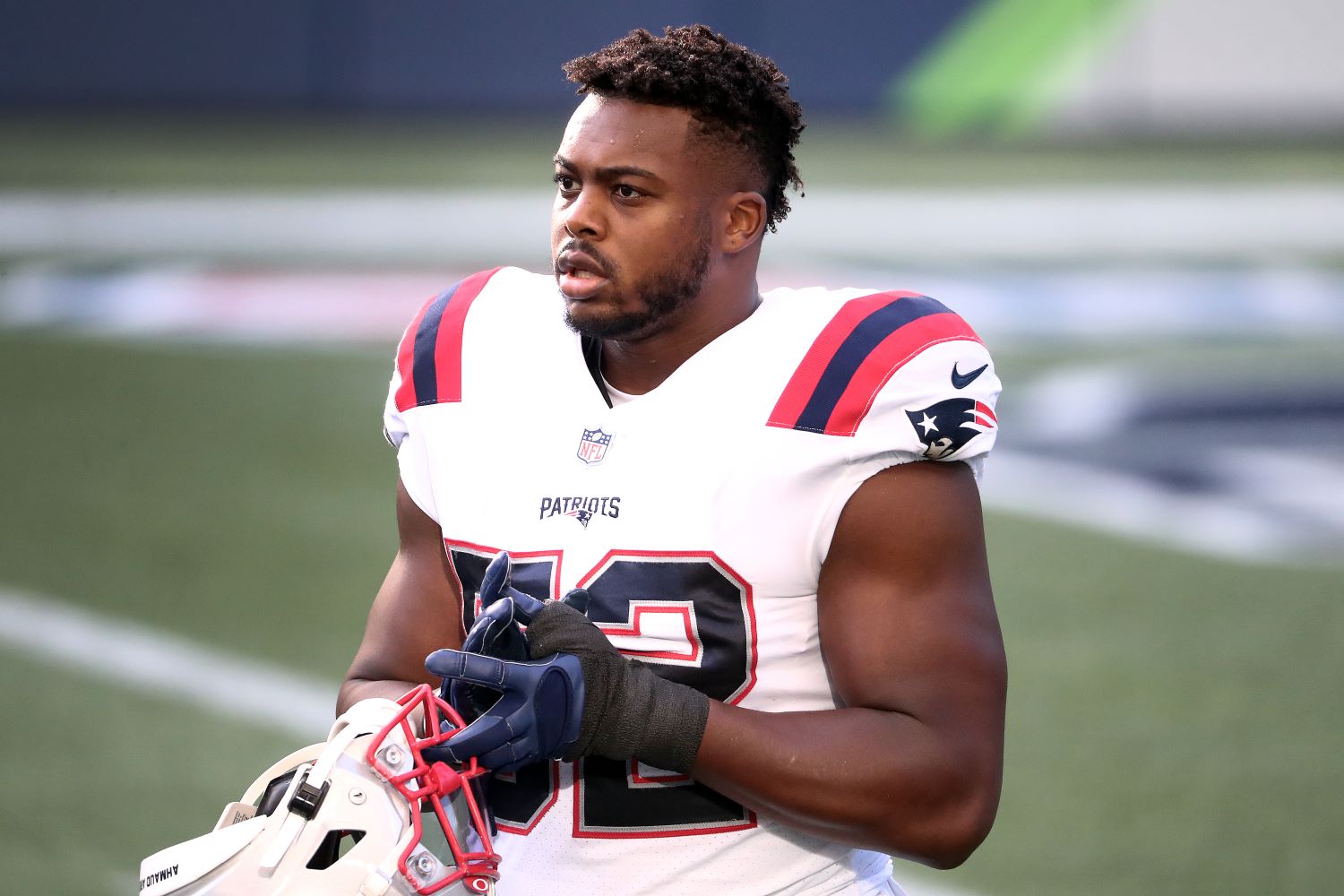 The New England Patriots Just Suffered a Tough Injury Blow
The New England Patriots just suffered a brutal injury blow. Linebacker Brandon Copeland will miss the rest of the season with a torn pec.
When Dont'a Hightower opted-out of playing this season, it left a gaping hole at linebacker. Though the New England Patriots spent multiple draft picks on the position, those rookies have not made much of an impact. Rather, veteran Brandon Copeland has taken on a prominent role on both defense and special teams.
However, in Sunday's 33-6 loss to the San Francisco 49ers, the Patriots suffered a tough injury blow that will further expose a defense that has struggled mightily without Hightower.
Injuries have played a major role in New England's slow start
While COVID-19 has certainly played a major factor in the Patriots' 2-4 start, so too have injuries. Even before the season began, Bill Belichick had to find replacements for key players.
Gunner Olszewski, who showed tremendous improvement in training camp, started the season on injured reserve due to a foot ailment. Promising second-year running back Damien Harris also started the season IR.
To make matters worse, starting center David Andrews got placed on IR in late September due to a broken thumb. His absence forced New England to slide Joe Thuney over to center for one game before James Ferentz got the nod against the Kansas City Chiefs. Just a few days later, Ferentz landed on the reserve/COVID-19 list after testing positive for the coronavirus.
New England has also dealt with injuries on the defensive side of the ball. Rookie Josh Uche has yet to play a snap after the Patriots selected him 60th overall in April. Defensive tackle Beau Allen—one of the team's few free-agent additions—hasn't played a down due to an undisclosed injury that sidelined him throughout training camp.
The Patriots just suffered a tough injury blow
With major personnel problems on both offense and defense, New England has struggled out of the gate. On Sunday, a fast, physical 49ers team completely dominated a slow, soft Patriots squad.
Considering they already had issues at linebacker, the Patriots couldn't afford another loss at that position. However, the group indeed lost a key contributor. On Monday, Pro Football Talk reported via Twitter that Brandon Copeland told his teammates he tore his pec and will miss the rest of the year.
Though he may not be a household name, the 29-year-old has actually played a significant amount of snaps this season. The former New York Jets linebacker has started four of six games and played 80% of the team's 116 special-teams snaps.
While Copeland hasn't put up big numbers, his absence robs the Patriots of their most experienced linebacker. Moving forward, a defense that already struggled to stop the run will have an even more difficult time accomplishing that task. After all, Bill Belichick doesn't exactly have a ton of alternatives now that Copeland's out for the year.
Brandon Copeland's absence will force the Patriots to play rookies
The fact that Brandon Copeland has started four games and plays such significant snaps on special teams speaks volumes about the Patriots' lack of depth at linebacker. Now that he's gone for the year, Bill Belichick may have no choice but to give some of the team's young linebackers a chance to prove themselves.
Third-round pick Anfernee Jennings should get the first crack at replacing Copeland. The former Alabama defender brings excellent size (6-foot-2, 256 pounds) and underrated athleticism to the mix. Jennings has slowly earned more playing time after barely seeing the field in New England's first two games.
On Sunday, he played a season-high 80% of the team's defensive snaps. The long-limbed linebacker totaled six tackles but has yet to record a quarterback hit or sack on 106 defensive snaps.
The Patriots also need to get something out of Josh Uche, who came off the board 27 picks prior to Jennings. Though he's undersized, the former Michigan star brings elite explosion and big-time pass-rush potential. However, the 6-foot-1, 245-pounder still hasn't been activated off IR and will have to play catch up after missing the first half of his rookie season.
Ultimately, Brandon Copeland's loss further highlights the need for more dynamic play at linebacker. Can Belichick's two hand-picked rookies make an impact as the season progresses? If not, expect more dismal days on defense for the Patriots.
All statistics courtesy of Pro Football Reference.