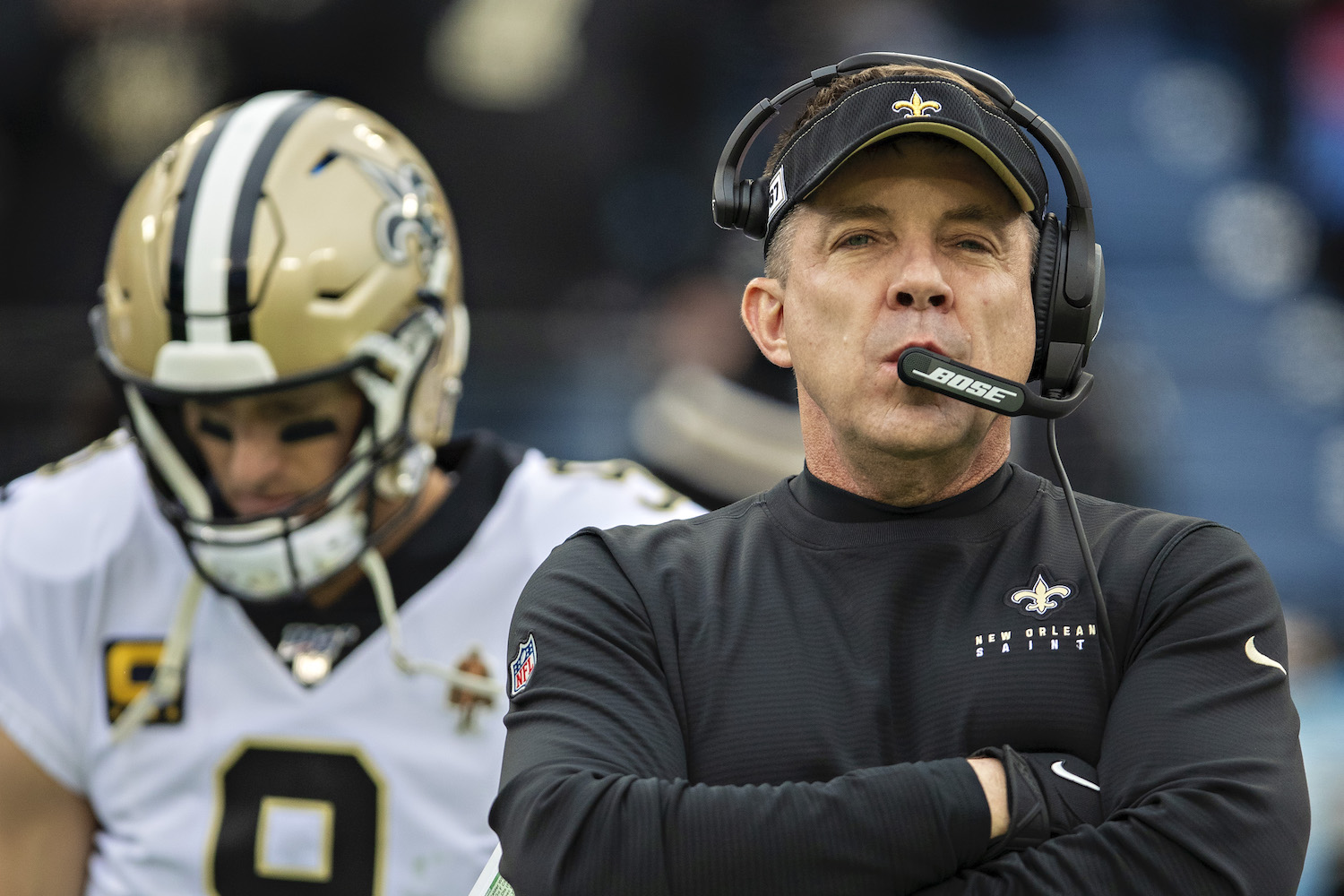 The Reasons Why NFL Coaches Have Decided Not to Opt out of the 2020 Season
As of the deadline, more than 60 NFL players opted out of the 2020 season. No coaches did. Why didn't any NFL coaches opt out?
For weeks sports headlines have been filled with the names of NFL players opting out of the 2020 NFL season due to COVID-19 concerns. The latest count indicates more than 60 players have decided to skip the season. Interestingly, not a single NFL coach has opted out. Is there a reason? Are they even allowed to opt out for the 2020 season?
NFL coaches have been sick
The coronavirus pandemic knows no bounds. It doesn't discriminate. The sports world understands this first hand. Rudy Gobert of the Utah Jazz was the first known athlete to contract the virus in March. Many others have been infected since. 
In the NFL, dozens of players have been infected, including Cowboys star running back Ezekiel Elliott and Broncos defensive star Von Miller. Two head coaches have also come down with the virus, including New Orleans' top man Sean Payton and, most recently, Philadelphia's Doug Pederson. 
After Pederson's diagnosis, he turned over the team's responsibilities to assistant head coach Duce Staley. Despite his physical absence, Pederson planned on conducting Zoom meetings with his staff. He will return to his regular duties once he has recovered.
Numerous NFL players opted out
More than 60 players have opted out of the 2020 season, according to the NFL. Among the more notable were New England defensive stalwarts Patrick Chung and Dont'a Hightower, who combined for six Super Bowl titles. Six other Patriots opted to skip the 2020 season.
Kansas City Chiefs Super Bowl hero running back Damien Williams has also joined the list as well as four-time Pro Bowl linebacker C.J. Mosley of the Jets. For each player, the reason is personal. Some opted out due to their own health issues while others had to take into consideration the health of others in their family. 
Eagles receiver Marquise Goodwin opted out because he has a five-month-old daughter. Goodwin is sensitive to his daughter and potential health issues because he and his wife have experienced tragedy in recent years. The couple's premature son died in 2017 and his wife lost their unborn twins in 2018.  
For each player, there's a unique story and reason behind the decision. 
NFL coaches can't opt out
With so many players opting out, it seemed plausible any number of NFL coaches might have similar concerns and choose to opt out as well. However, that has not been the case. No coach has opted out, and there are a couple of reasons why.
While the NFL Players Association negotiated for players to receive compensation of $150,000 or $300,000, depending on their circumstances, there is no such union for NFL coaches. In other words, there is no organized group fighting on behalf of coaches to receive their salaries if they don't work in 2020.
In addition, like the average American, many coaches just can't afford to do it. Still other coaches are making generational wealth and if they decide to opt-out, they lose an entire season of earning a large amount of money.
Although large paychecks are important for the long-term, coaches also understand it's hard to land a gig as a coach in the first place. If a coach decides to sit out for a season, there's no guarantee that job is still there when they want to return, because those decisions are left up to the management of the individual teams.  
Despite numerous coaches around the league over 60, including six head coaches, all of whom would be considered "higher risk," no NFL coach has opted out for the 2020 season. It still might happen, but the chances are slim. If a coach, however, does come down with COVID-19 during the season and gets very sick and/or infects others on the staff or players, this mindset would likely change. We just won't know until we get there.