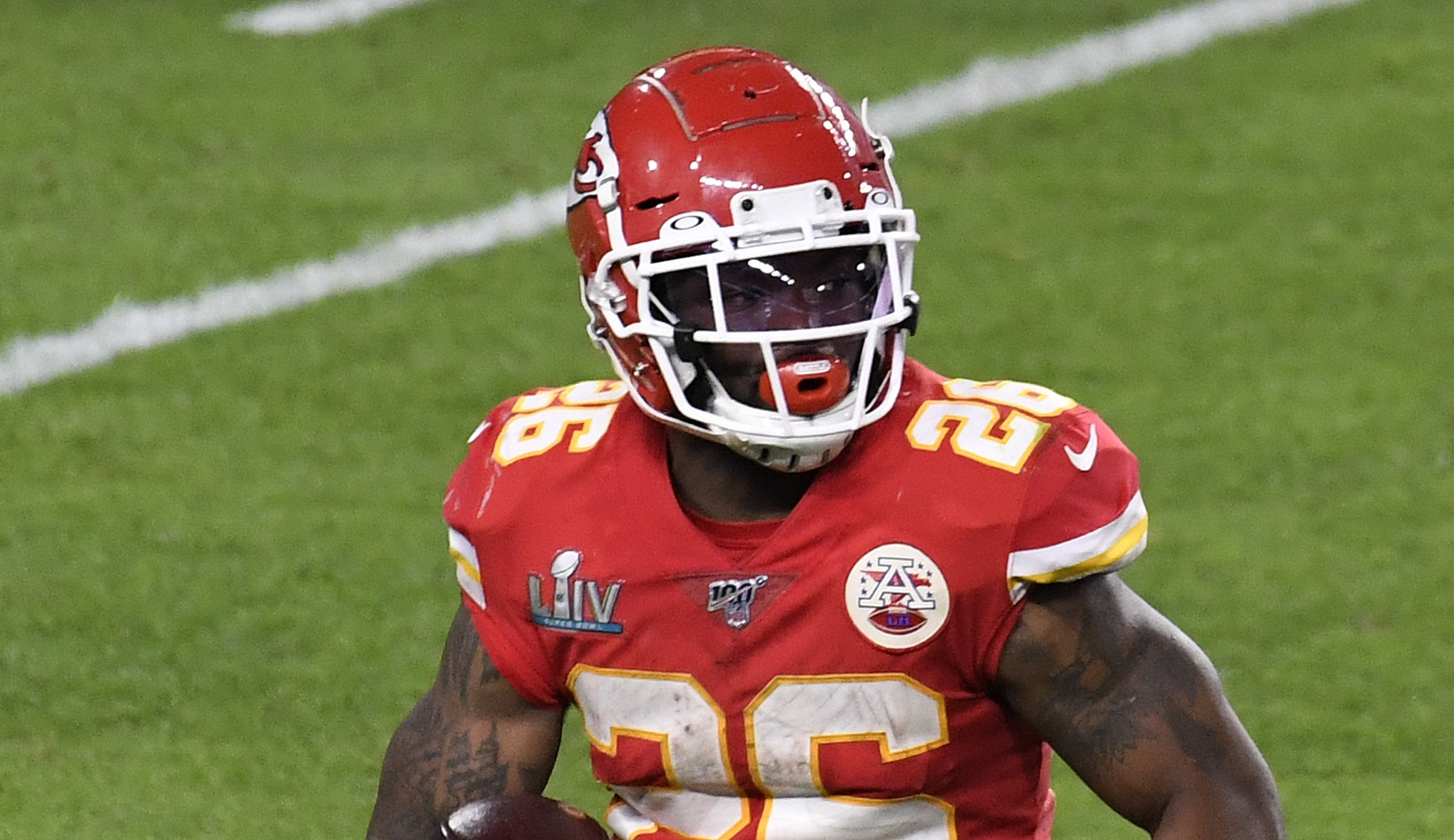 The Heartbreaking Reason Damien Williams Opted Out of the Chiefs' Season
Damien Williams will not play for the Kansas Chiefs this season due to his mother being diagnosed with cancer.
If winning the Super Bowl is hard to do, then going back-to-back has proven disproportionately more challenging for NFL teams. Patrick Mahomes and the Kansas City Chiefs have run into their first hurdle in the 2020 season, with running back Damien Williams opting out of action.
The Kansas City Chiefs' offseason had been relatively smooth
Life was looking good for the Kansas City Chiefs following their Super Bowl 54 victory over the San Francisco 49ers. There were some of the usual player movements associated with free agency, but the Kansas City roster was relatively unscathed while the league waited out the pandemic that closed team facilities into the early summer.
In fact, the Chiefs were even able to lock quarterback Patrick Mahomes and defensive tackle Chris Jones into long-term contracts. Though they're only two of the 22 starters, Mahomes and Jones figure to anchor their respective units as Kansas City attempts to defend its championship.
The Chiefs did hit a notable bump when starting guard Laurent Duvernay-Tardif became their first player to utilize the opt-out option for players with concerns about the COVID-19 pandemic. The second blow came Wednesday when running back Damien Williams said he would not play in 2020.
Damien Williams figured to be a key piece of the offense
Damien Williams was about to enter his seventh NFL season when he announced this week that he will sit out this year. An undrafted free agent out of Oklahoma, Williams made the Miami Dolphins roster in 2014. He would play four seasons for the AFC club, appearing in 58 games. He didn't make his first four career starts until 2017, and his totals for four seasons were modest: 477 yards and three touchdowns.
Williams signed with the Kansas City Chiefs in March 2018 and immediately found a role in the Patrick Mahomes-led offense under Andy Reid. He logged career highs of 50 carries and 256 yards in that first season.
Williams returned last fall to rush 111 times for 498 yards and five touchdowns in 11 games. He proved equally valuable in the postseason, grinding out 196 more yards and four scores. His finest moment came in the 31-20 win over the San Francisco 49ers in Super Bowl 54, where Williams rushed for 104 yards and a touchdown.
The Chiefs have depth at running back, including rookie Clyde Edwards-Helaire out of LSU. But losing Williams is a blow to coach Andy Reid's roster.  
Damien Williams' heartbreaking reason for opting out
Kansas City Chiefs guard Laurent Duvernay-Tardif is the only active NFL player to have graduated from medical school.  He cited his offseason work as an orderly at a long-term care facility in Montreal as a factor in his decision to opt out of the season.
Numerous other players have also decided to sit in 2020, with the New England Patriots hit the hardest thus far. Most players making that decision have cited implications of their own medical issues.
Chiefs running back Damien Williams initially cited family reasons for his decision. On Thursday, Williams elaborated by revealing on SiriusXM NFL Radio that his mother was recently diagnosed with Stage 4 cancer.
"With everything that's going on, she was the only one there for me. I never had the opportunity to have my dad there. My mom is my rock, my everything, so during a hard time like this, I think I should be next to her every step." – Damien Williams
Williams was torn by his loyalty to his teammates. But he knew in his heart there could be only one choice.
"Football is my life and coming off a championship and wanting a repeat — and I know they're going to handle that — but at the end of the day, it was something personal I had to handle," he said.
By opting out, Williams receives an advance on his scheduled 2020 salary and resumes his contract in 2021, according to Pro Football Talk.