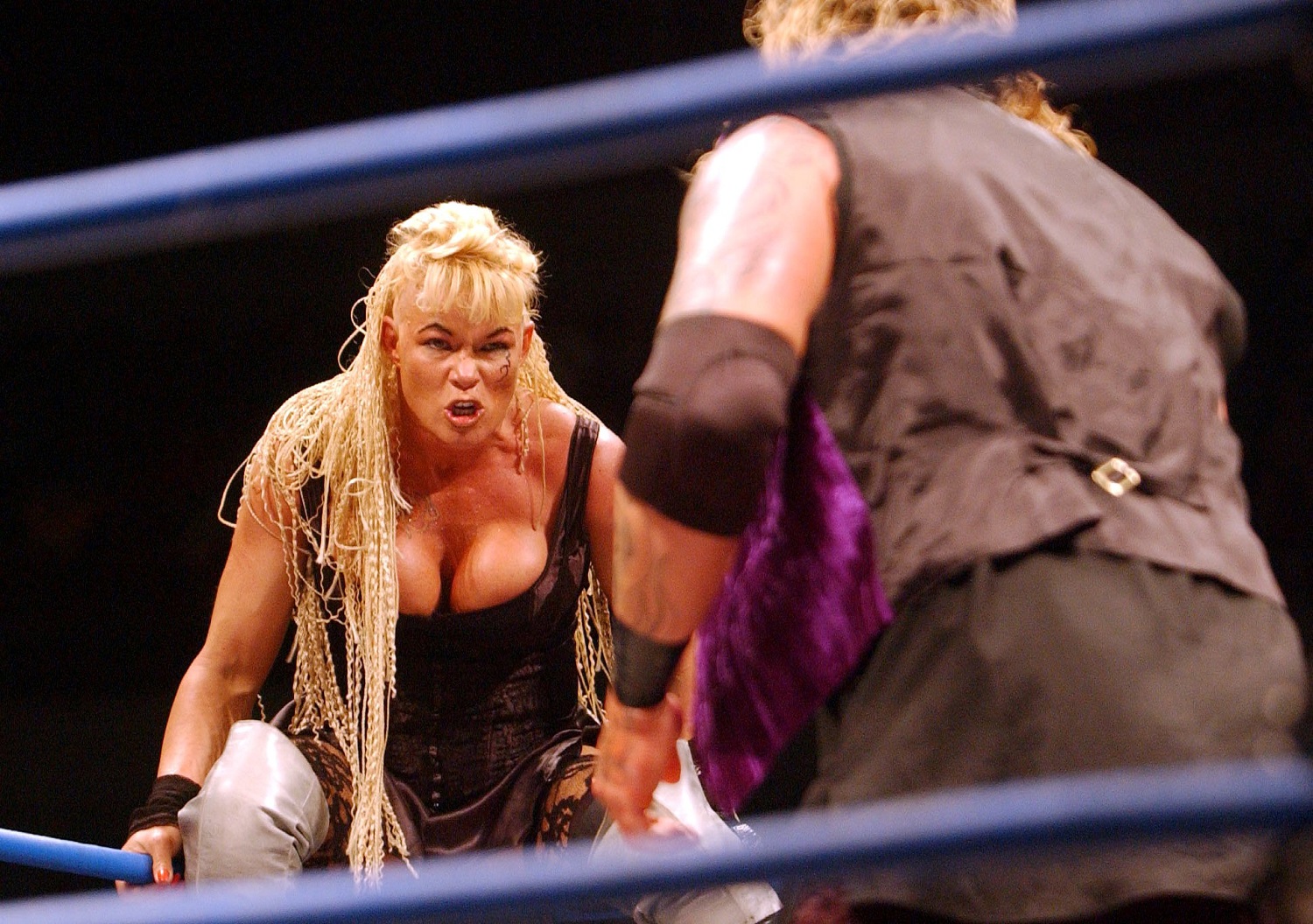 The Tragic Death of Underappreciated WWE 'Anti-Diva' Luna Vachon
A look back on the life, career, and tragic death of Luna Vachon, who wrestled for WWE, WCW, and ECW and was insanely underappreciated.
When discussing the women that paved the way for the current crop of females in professional wrestling, Luna Vachon is a name that often gets overlooked, which is a crying shame as the former WCW, ECW, and WWE star was one of the most talented women to ever lace up a pair of boots.
Yes, she's a member of the WWE Hall of Fame but her induction came far too late. In addition, she was only included as a legacy inductee, which every wrestling fan knows just isn't the same. Some of it was just poor timing as women's wrestling simply wasn't a focal point for most promotions when she was in her prime.
But even when she was given somewhat of a spotlight, Luna Vachon was never given a run with any major women's title and was more often than not used to get someone else over. But that didn't stop the underrated superstar from being a trailblazer, even if her contributions to the art form known as pro wrestling were recognized far too late.
Tragically, she never saw how her contributions helped the women's revolution in wrestling as she passed away in 2010 at the young age of 48.
Here's a look back on the life, career, and tragic death of Luna Vachon.
The early days of Luna Vachon
Born in 1962, Luna Vachon was exposed to the pro wrestling business at a very young as her mother married legendary wrestler Paul "Butcher" Vachon, who adopted Luna (real name Gertrude) and continued to raise her as his own even after his marriage to Luna's mother ended. Young Gertrude often jumped in the ring with various stars as a youngster but her family tried to dissuade her from joining the family business, which obviously didn't work.
Luna Vachon began her formal training at the age of 16 with her aunt, Vivian, and later trained with arguably the greatest women's wrestler of all time, The Fabulous Moolah. Vachon began her career wrestling for Moolah's all-female promotion before joining Florida Championship Wrestling, where she adopted the Luna Vachon name in Kevin Sullivan's Army of Darkness stable.
It was also here that she adopted the post-apocalyptic look for which she would come to be known. FCW was also the place where she began her long-running feud with Madusa that would carry over into multiple promotions.
Vachon would appear in a number of promotions over the next few years before joining WWE in 1993.
She worked for WWE, ECW, and ECW over a five-year period
In 1992, Luna Vachon attempted to get her future husband, David Heath, better known to pro wrestling fans as Gangrel, a job with WWE but the company became interested in her and she eventually signed a contract with Vince McMahon's juggernaut. As she'd also become a manager in addition to being a wrestler, she was initially placed alongside Shawn Michaels and made her debut alongside HBK in 1993 at WrestleMania 9 in Las Vegas. She feuded for a time with Michaels' former manager, the legendary "Sensational" Sherri Martel, before being paired up with Bam Bam Bigelow.
Vachon and Bigelow were a perfect match given their respective looks and they went on to have a long-running feud with Doink the Clown and his partner, Dink, which culminated in a tag match at WrestleMania 10. Not long after, Luna reignited her feud with Madusa, who had joined WWE as Alundra Blayze and won the newly-revived WWE Women's Championship. The two engaged in a series of matches but Luna Vachon never won the title from her longtime rival. Vachon left WWE in 1994.
After spending a short time on the independent circuit, Luna joined ECW as a manager to Tommy Dreamer. However, she truly made her mark in Paul Heyman's company by mixing it up with the men in the ring, a run that included a steel cage match victory over Stevie Richards. She also spent a short time in WCW in 1997, once again battling Madusa, who'd famously left WWE as Women's Champion and thrown the title in the trash in her WCW debut. But Madusa again always came out on top during their matches and Luna Vachon left WCW without ever holding the women's title.
Luna Vachon's second stint in WWE is the run for which she's most remembered
Luna Vachon returned to WWE in late 1997 as the Attitude Era was getting underway and was paired with Goldust and this amazing duo is truly one of the most underrated wrestler-manager combos in pro wrestling history. Their off-the-wall antics are truly legendary but often forgotten. It was around this time that WWE wanted to start pushing Sable and Vince McMahon needed someone to get her over. That person turned out to be Luna Vachon.
Goldust and Luna engaged in a lengthy feud with Sable and her real-life husband at the time, Marc Mero, which led to a mixed tag match at WrestleMania 14. While Vachon was willing to train Sable, who was very green, it proved to be very difficult as Luna felt her protege was not taking things seriously and wouldn't learn how to truly take bumps, which is obviously extremely dangerous. Sable would also brag to Luna about how she was going to get a run with the women's title, an opportunity Vachon was never given.
Luna Vachon did her job and got Sable over but was never given the proper amount of credit for it. While Sable went on to become one of the most popular stars of the era, Luna essentially got demoted and was made a member of the Human Oddities, a low-level faction of misfits. She was extremely against the sexualization of the women's division, which, naturally, was turned into an angle where she was consistently embarrassed. She's often been referred to as the "anti-diva" of WWE.
Vachon received a few shots at the women's title against Jacqueline but she left WWE in 2000 without ever getting a run with the belt, which is one of the true travesties in the history of women's wrestling.
Luna Vachon passed away in 2010 at the age of 48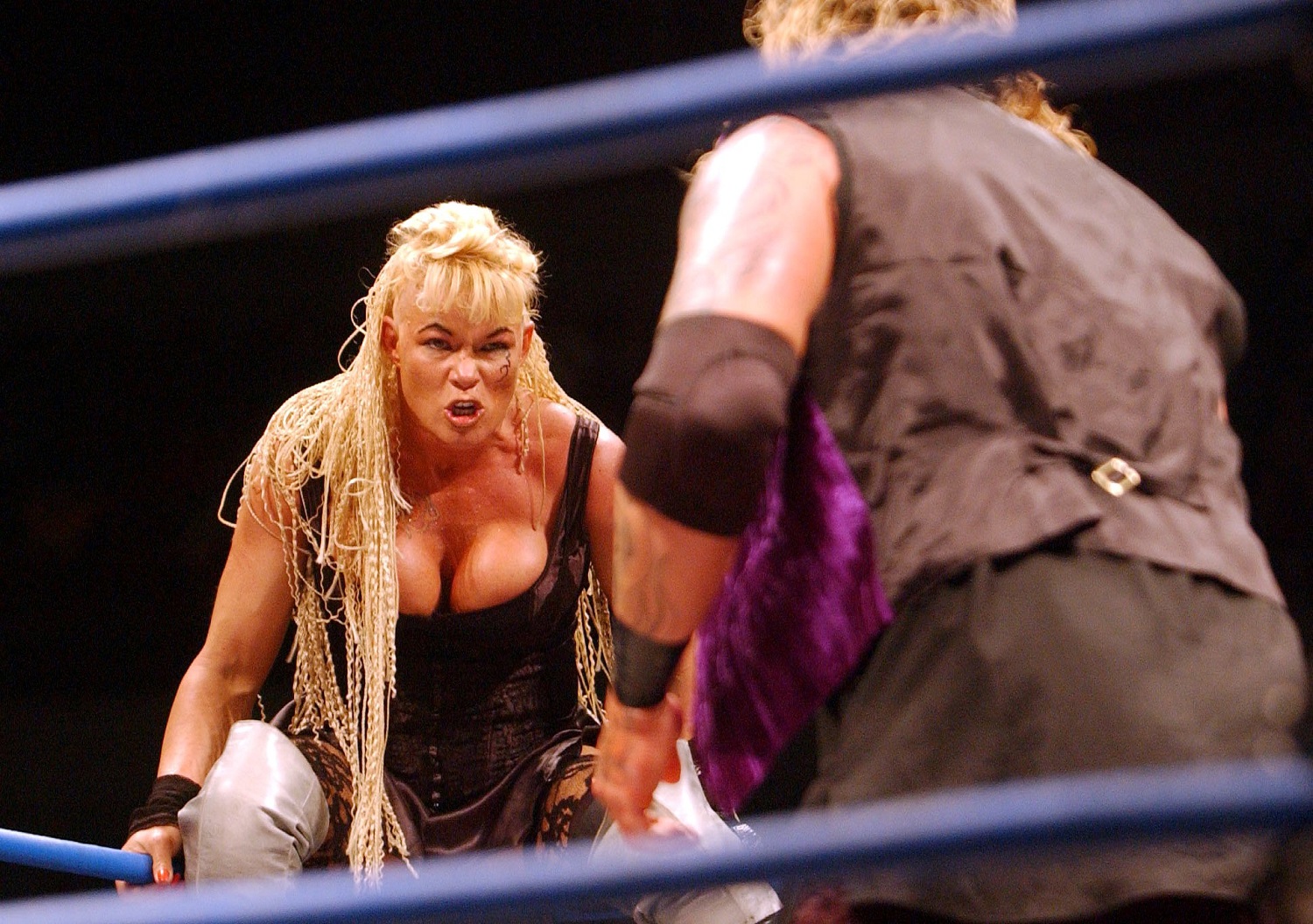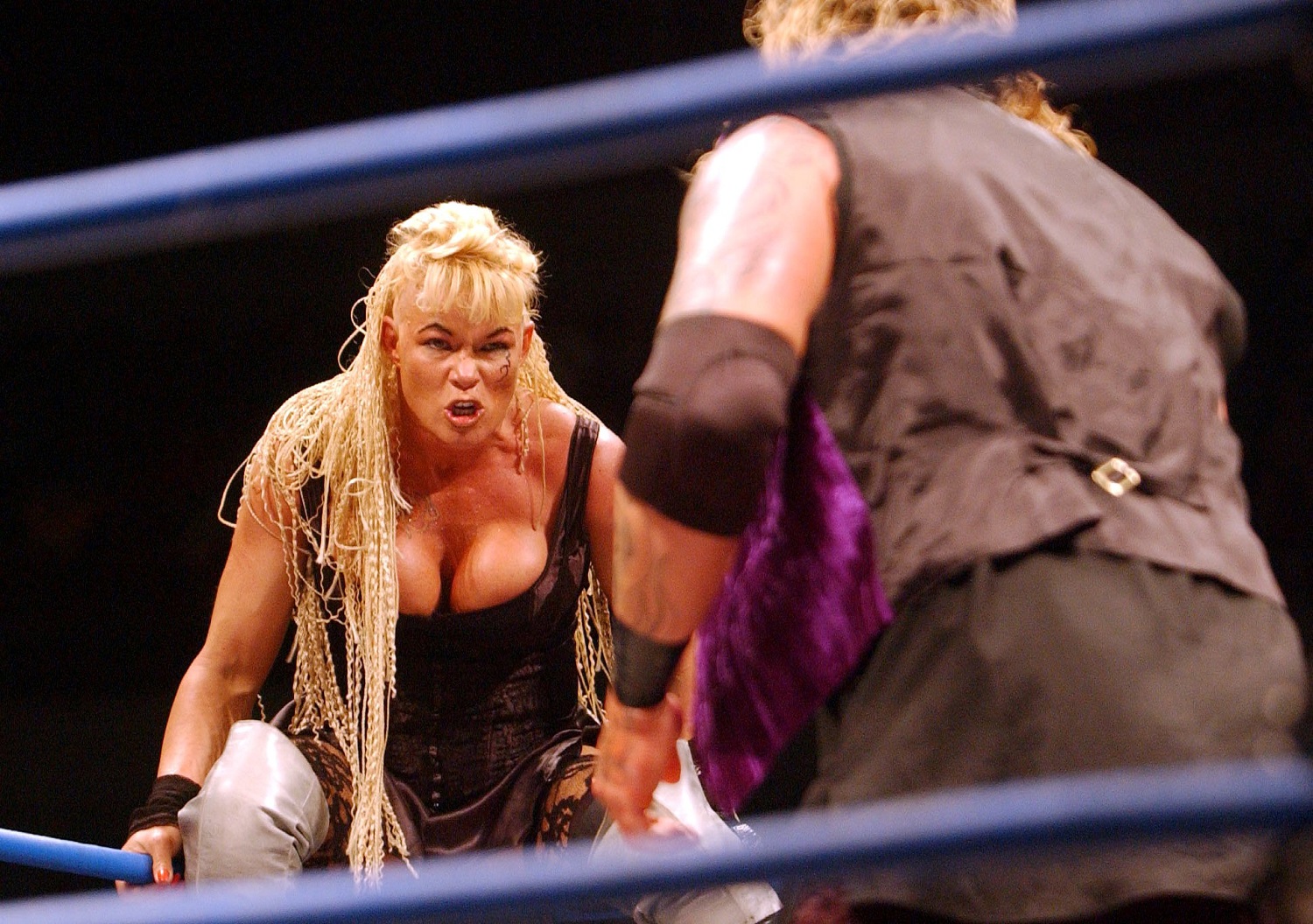 After leaving WWE, Luna Vachon spent the next seven years on the independent scene. Her last match came in Great Lakes Championship Wrestling in Milwaukee in 2007 in which she successfully defended the GLCW Ladies Championship against Traci Brooks. So at least she retired with a title.
Less than three years later, however, on the morning of August 27, 2010, Luna Vachon was found dead by her mother at her home in Florida, the result of an overdose of painkillers and anti-anxiety medication. TMZ later reported that the District Six Medical Examiner's Office ruled her death as "accidental." Her ashes were scattered at the North Carolina ranch of her godfather, Andre the Giant. She was just 48 years old at the time of her death.
Luna Vachon was finally inducted into the WWE Hall of Fame in 2019.