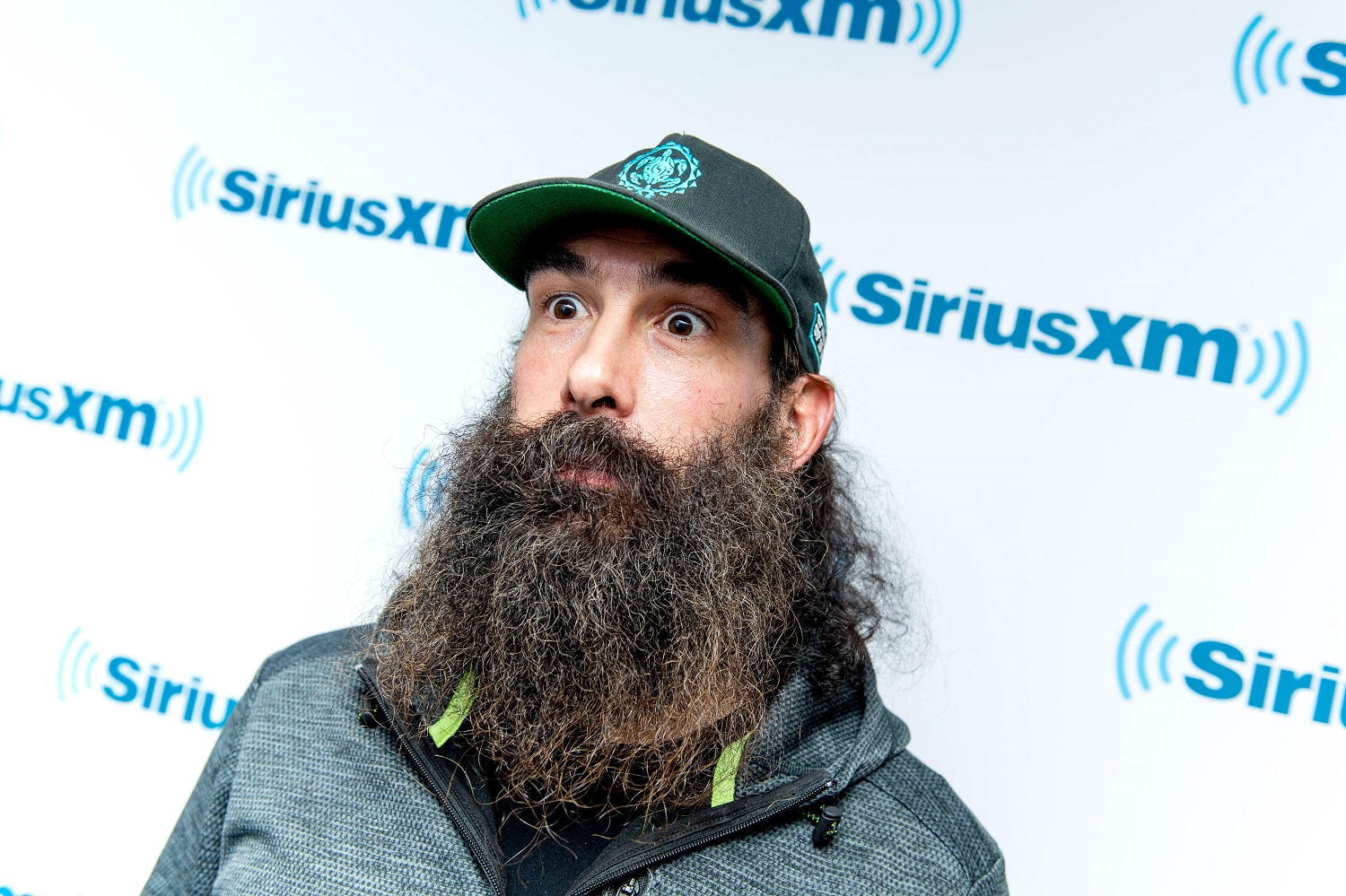 The Tragic Death of WWE and AEW Star Jonathan Huber (aka Brodie Lee and Luke Harper)
A look back on the life, career, and tragic death of former WWE and AEW star Jonathan Huber, who wrestled as Luke Harper and Brodie Lee.
The professional wrestling world is in mourning today as it was announced on Saturday that AEW and former WWE star Jonathan Huber, better known to fans by his ring names Brodie Lee and Luke Harper, has passed away at the age of 41.
Huber, a native of Rochester, New York, began his wrestling career in the early 2000s and became a star on the independent scene before signing with WWE in 2012, with whom he spent more than seven years before making his way to AEW in 2020.
Known not just as an elite performer but also (and more importantly) as a loving husband and father, Huber is being fondly remembered by his peers on social media, peers that are still in shock over this heartbreaking news.
Here's a look back on the life, career, and tragic death of Jonathan Huber.
Jonathan Huber began his pro wrestling career in 2003
Jonathan Huber, who played lacrosse and hockey in high school in Rochester, started his wrestling career as a backyard performer before starting his formal training in his hometown in the early 2000s. He made his professional debut for Rochester Pro Wrestling in 2003 wearing a mask and using the name Huberboy #2.
He would eventually change his name to Brodie Lee, the name he would use everywhere else he wrestled outside of WWE. From 2007 to 2012, he wrestled for a number of independent promotions, most notably Chikara, Squared Circle Wrestling, Evolve, and Ring of Honor, where he wrestled alongside a number of future WWE and AEW stars.
Huber wrestled as Luke Harper in WWE from 2012 to 2019
In early 2012, Jonathan Huber signed a developmental contract with WWE, who changed his ring name to Luke Harper. He quickly joined up with Bray Wyatt as the "first son" of The Wyatt Family in NXT and soon after began teaming with the "second son" of the faction, Erick Rowan. The duo won the NXT tag titles on one occasion before making the jump to WWE's main roster in 2013.
The Wyatt Family was an instant sensation on the main roster and quickly became one of WWE's hottest attractions. Together and separately, the trio of Wyatt, Harper, and Rowan feuded with the likes of The Shield, a program that included a number of fantastic matches, Daniel Bryan, CM Punk, and John Cena.
When WWE decided to split up The Wyatt Family for a short time, Luke Harper had a successful singles run that included a run with the prestigious Intercontinental Championship. The Wyatt Family later reunited and Huber won the tag titles with Bray and Randy Orton in a FreeBird rule kind of a situation. He also won the tag titles with Rowan as part of The Bludgeon Brothers team that wasn't involved with Wyatt.
As time went by, Huber became frustrated with his role in WWE and pitched a number of ideas to the creative team, all of which were shot down, which led to him asking for his release in April 2019, a request that was finally granted eight months later.
The return of Brodie Lee in AEW
Just before his release from WWE, Jonathan Huber had filed a trademark for his former ring name, Brodie Lee, and once his 90-day, no-compete clause was up, he showed up as Lee in All Elite Wrestling in March 2020 as the leader of The Dark Order faction.
He challenged Jon Moxley, whom he'd battled for years in WWE, for the AEW Championship in May but lost the match, marking his first defeat in AEW. A few months later, however, he did get his hands on some gold after beating Cody to win the TNT Championship on an episode of Dynamite. The two again battled for the title on October 7 in a dog collar match, which Cody won. Sadly, that would be Huber's final wrestling match.
Jonathan Huber has passed away at the age of 41
On Saturday, Jonathan Huber's wife, Amanda, announced on Instagram that her husband had passed away due to a "non COVID related lung issue," news that sent shockwaves throughout the professional wrestling world. AEW and WWE both made official statements while fellow wrestlers and fans took to social media to send their condolences and tell stories.
Jonathan Huber is survived by his wife, Amanda, and two sons, Brodie and Nolan.