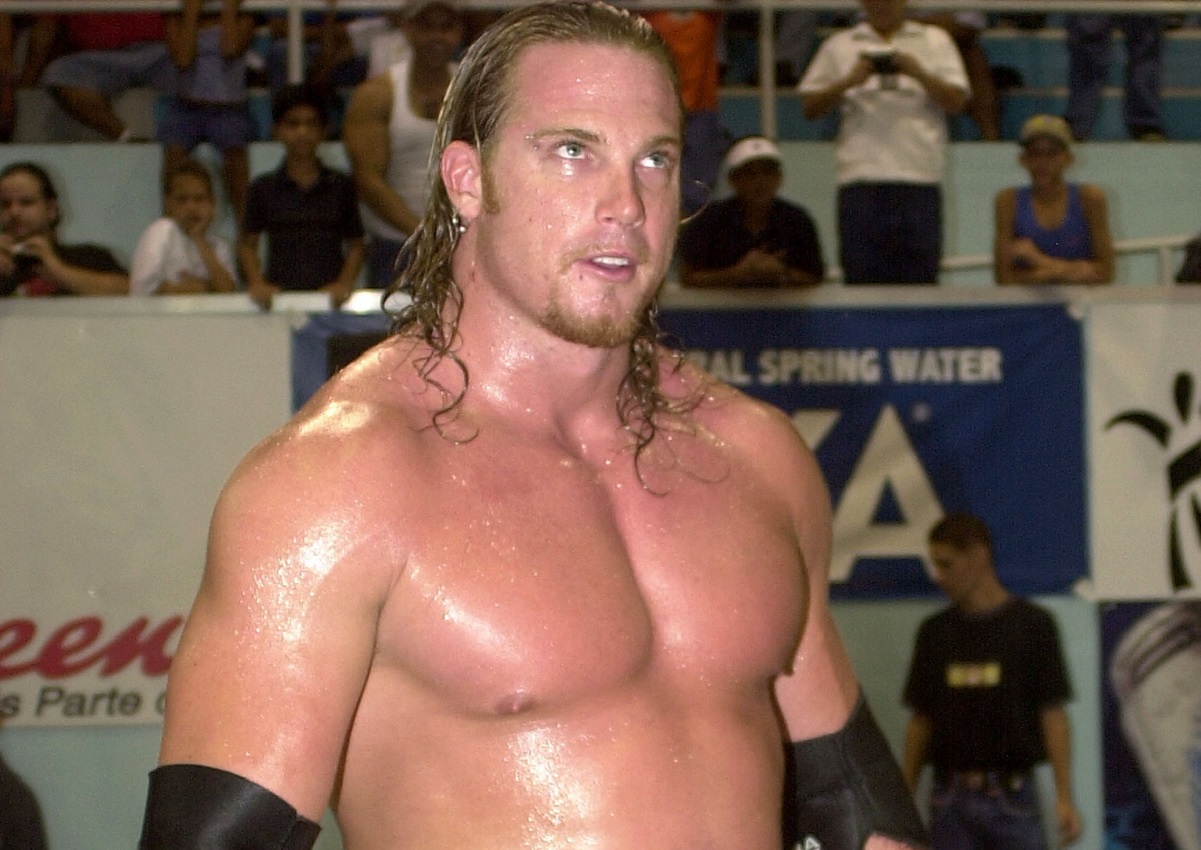 The Tragic Death of WWE Star Test
A look back on the life, career, and tragic death of former WWE Intercontinental Champion Andrew Martin, better known as Test.
Professional wrestling certainly isn't the easiest way to make a living. Sure, it can be quite lucrative for those fortunate enough to become big stars but the business takes quite the toll on the body, obviously including the brain. Such was the case with former WWE star Andrew Martin, better known to fans as Test, who was the second pro wrestler (Chris Benoit was the first) to be diagnosed with CTE following his tragic death in 2009 at the age of 33.
Here's a quick look back on the life, career, and tragic death of Test.
Test was trained by Bret Hart and was involved in some big storylines in his early years with WWE
Born in Whitby, Ontario, Canada, in 1975, Andrew Martin got his start in professional wrestling after meeting WWE Hall of Famer Bret Hart and fellow Canadian Bret Hart in a restaurant. "The Hitman" offered to train Martin, who obviously accepted, and the 6'6″, 280-pound youngster debuted on the independent scene in Canada in 1997, wrestling under the names T.J. Thunder and Martin Kane. He later moved to Florida to continue his training with Dory Funk Jr. and quickly got his big break when he signed with WWE in 1998.
Martin made his debut for Vince McMahon in October 1998 on an episode of the now-defunct Sunday Night Heat on MTV, an episode in which Motley Crue performed live. Martin was written in as a bodyguard for the band and threw a fan off the stage, jumpstarting his WWE career, a career that got off to a hot start as he was placed in some very big storylines in his first year with the company.
Given the name Test, seemingly a play on testosterone, Martin teamed with The Rock in his in-ring debut in December 1998 and soon after joined The Corporation alongside the McMahon family, which was a pretty big deal for Test given how new he was to the business.
In 1999, Test began an on-screen relationship with Stephanie McMahon, which led to a match with Shane McMahon at SummerSlam, and the two eventually became engaged. That led to the famous wedding that Triple H crashed to reveal that he and Stephanie had secretly wed (a segment that would never air today given the fact Triple H drugged her in storyline), which led to Stephanie's famous heel turn and the beginning of the McMahon-Helmsley Era.
Test never really did get his revenge but did win the WWE Hardcore Championship in January 2000.
He went on to win numerous championships in WWE
While Test never really made it to the main-event scene after those big storylines early in his WWE career, he proved to be a solid mid-card talent and won five different championships in 2001. In January, he won the European Championship by defeating William Regal the night after the Royal Rumble and held the title until WrestleMania 17, where he lost to Eddie Guerrero. Test won the Hardcore Championship for a second time that June and held it for 13 days before dropping it to Rhyno.
He soon after began teaming with Booker T and won both the WCW and WWE tag titles, losing both to The Hardy Boyz. Test then won the Intercontinental Championship from Edge in November and had yet another 13-day run with a title before dropping it back to Edge at Survivor Series.
Over the next few years, Test was involved in a number of different mid-card programs but received the most attention while involved on-screen with his real-life girlfriend, Stacy Keibler. He suffered a neck injury in 2004 and underwent spinal fusion surgery, which kept him out of action for months.
Test was released by WWE in November 2004 but returned to the company in 2006 as part of the relaunched ECW brand. In early 2007, he challenged ECW Champion Bobby Lashley on numerous occasions but failed to win the title before disappearing from WWE television. In February, it was announced that Test had been suspended for violating the company's Wellness Policy and he requested his release a short time later, which was granted.
Test died of an accidental drug overdose in 2009 and was diagnosed with CTE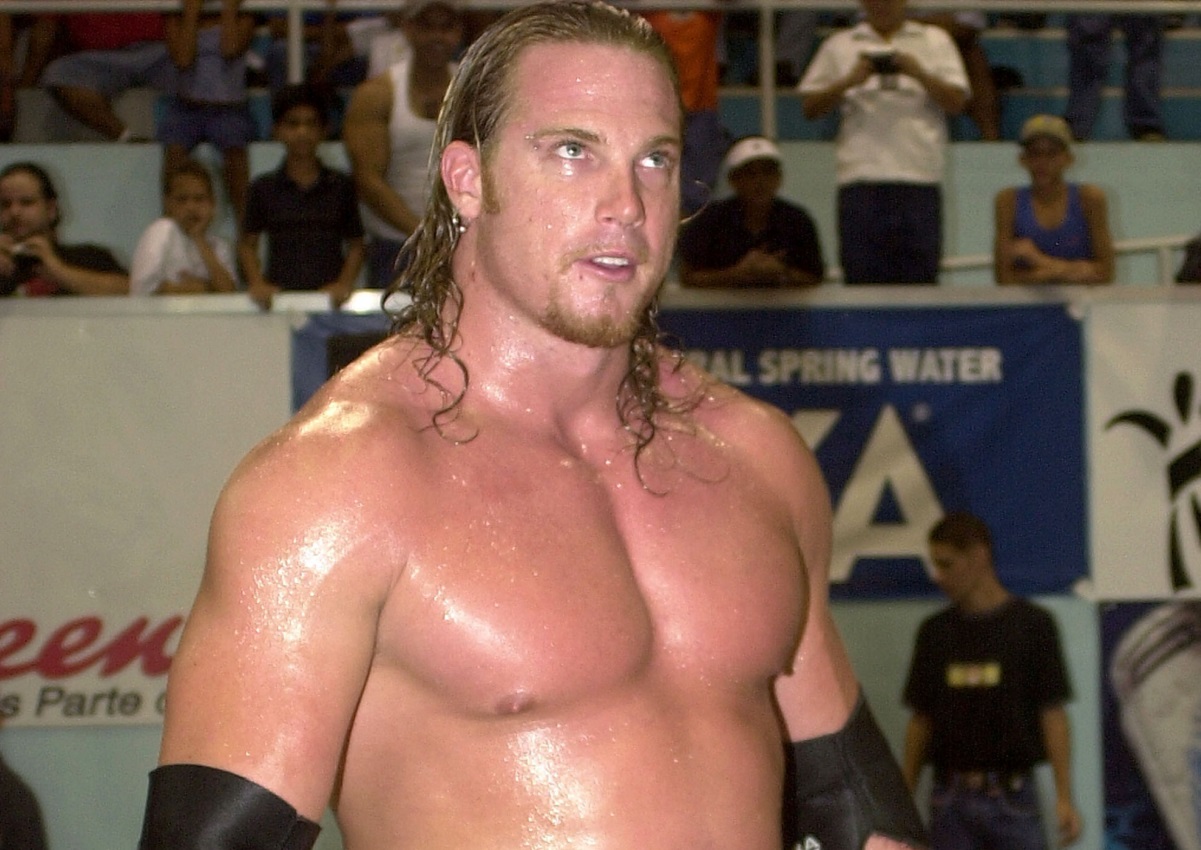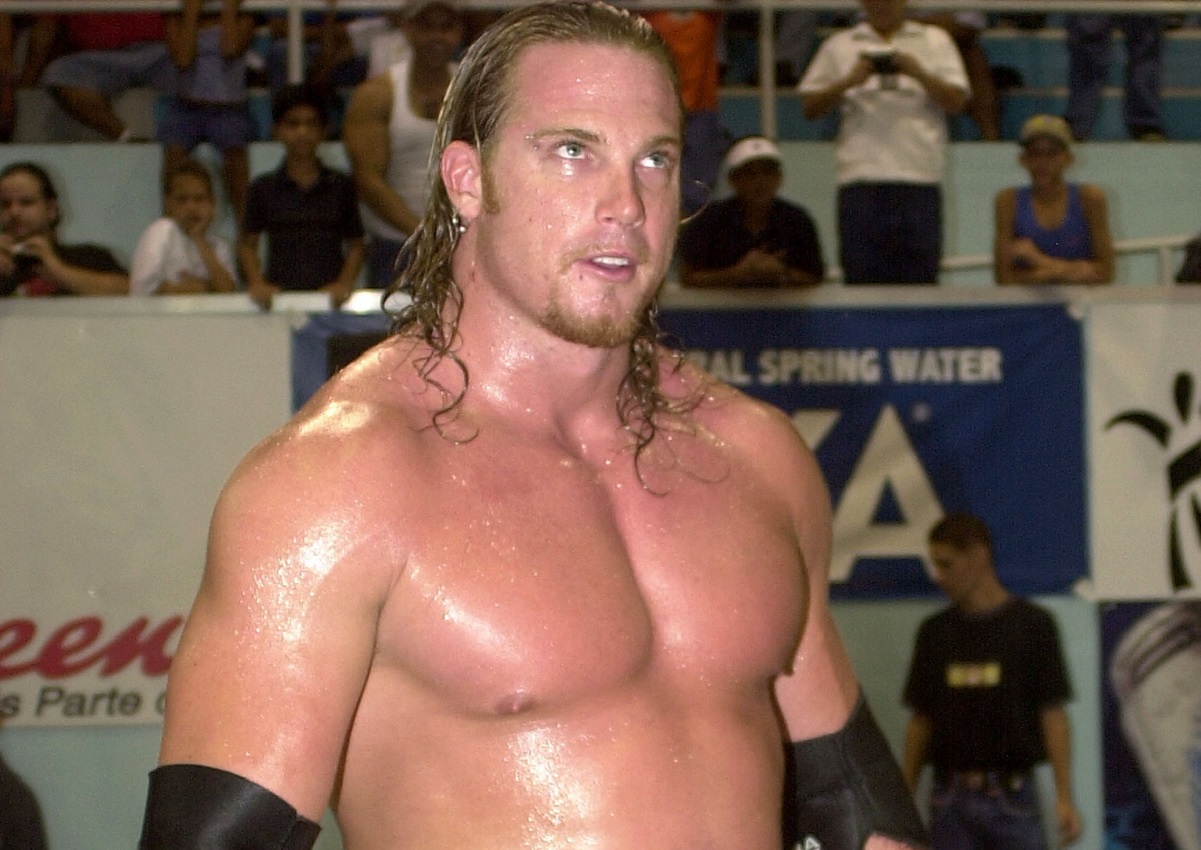 Upon his release from WWE, Test debuted in TNA in August 2007 using his real name. However, Andrew Martin wrestled just one match for the promotion, teaming with Sting and Abyss to defeat Christian Cage, Tomko, and AJ Styles. Martin then went on to wrestle in Europe in 2008 and had his final match in Japan on February 3, 2009.
On March 13, 2009, just four days before his 34th birthday, Andrew Martin was found dead at his condo in Tampa, Florida. It was later reported that the cause of death was an "accidental overdose of oxycodone, the addictive ingredient found in the painkiller Oxycontin."
In an article released by ESPN nearly nine months after Test passed away, it was revealed that Andrew Martin had become the second professional wrestler to be linked to CTE, the degenerative brain disease that's been linked to numerous athletes over the years, including Chris Benoit, who killed his wife and son before killing himself in 2007.
Dr. Bennett Omalu, who discovered CTE in 2005, examined Martin's brain tissue the month after his death and said his brain resembled that of an Alzheimer's patient twice his age, a finding WWE somewhat challenged as they released this statement:
"While this is a new emerging science, the WWE is unaware of the veracity of any of these tests, be it for Chris Benoit or Andrew Martin. Dr. Omalu claims that Mr. Benoit had a brain that resembled an 85-year-old with Alzheimer's, which would lead one to ponder how Mr. Benoit would have found his way to an airport, let alone been able to remember all the moves and information that is required to perform in the ring.

"WWE has been asking to see the research and tests results in the case of Mr. Benoit for years and has not been supplied with them."

A statement released by WWE on Chris Benoit and Andrew Martin being linked to CTE
Dr. Julian Bailes, who worked alongside Dr. Omalu at the Brain Injury Research Institute, said back then that WWE never requested any records.