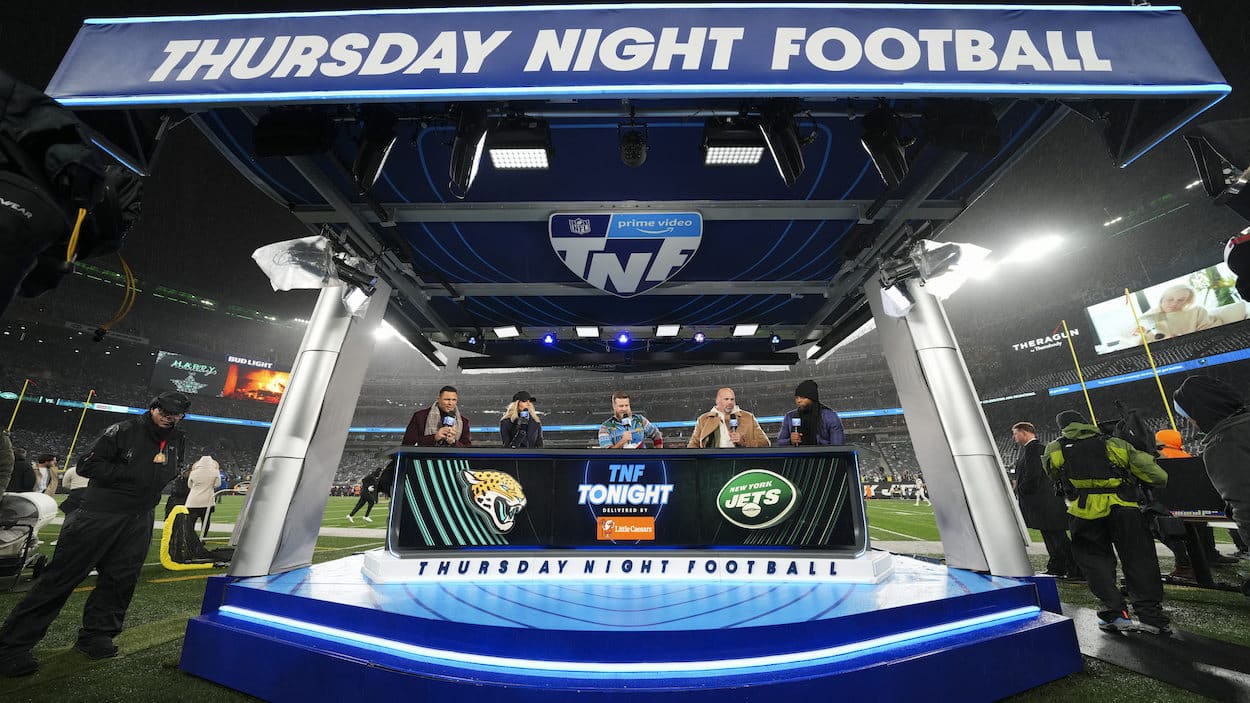 'Thursday Night Football' on Amazon Could Finally Be Watchable in 2023
After years of brutal 'Thursday Night Football' games, the NFL is considering a way to give Amazon Prime Video better games starting in 2023.
Thursday Night Football has been bad for a long time. It's one thing that teams only get about 96 hours to prepare, but the league also has a history of putting bad games in the timeslot. The matchups have gotten a bit better after Amazon paid $1 billion a year for the rights to get into the sports media business and broadcast the game on Amazon Prime Video. Now, the NFL is considering taking the next step and allowing Amazon to flex the matchups late in the season.
'Thursday Night Football' on Amazon could get flex games starting in 2023
In late March 2023, NFL owners, executives, and league bigwigs are at the NFL's Annual Meeting in Phoenix, Arizona.
There are a wide range of initiatives on the agenda, from outlawing hip-drop tackles to making roughing the passer reviewable. A vote on a Washington Commanders sale could even happen this week.
From an NFL fan's perspective, the most impactful proposal on the docket is for the league to allow Amazon to flex games onto Thursday Night Football.
The proposal, endorsed by the NFL Media Committee, says that eligible Sunday afternoon games in Weeks 14 through 17 will be designated "TBD" at the beginning of the season. If the league wants to move one of these games to Thursday night, they have to inform the teams they are considering it approximately 28 days in advance and make the final decision 15 days ahead of the game.
If a team does flex to Thursday Night Football, it will count toward the already-in-place limit of seven non-Sunday afternoon games.
Also, the league cannot require any NFL team to play on less than five days rest more than twice in a season.
Why the league wants to flex games to Thursday night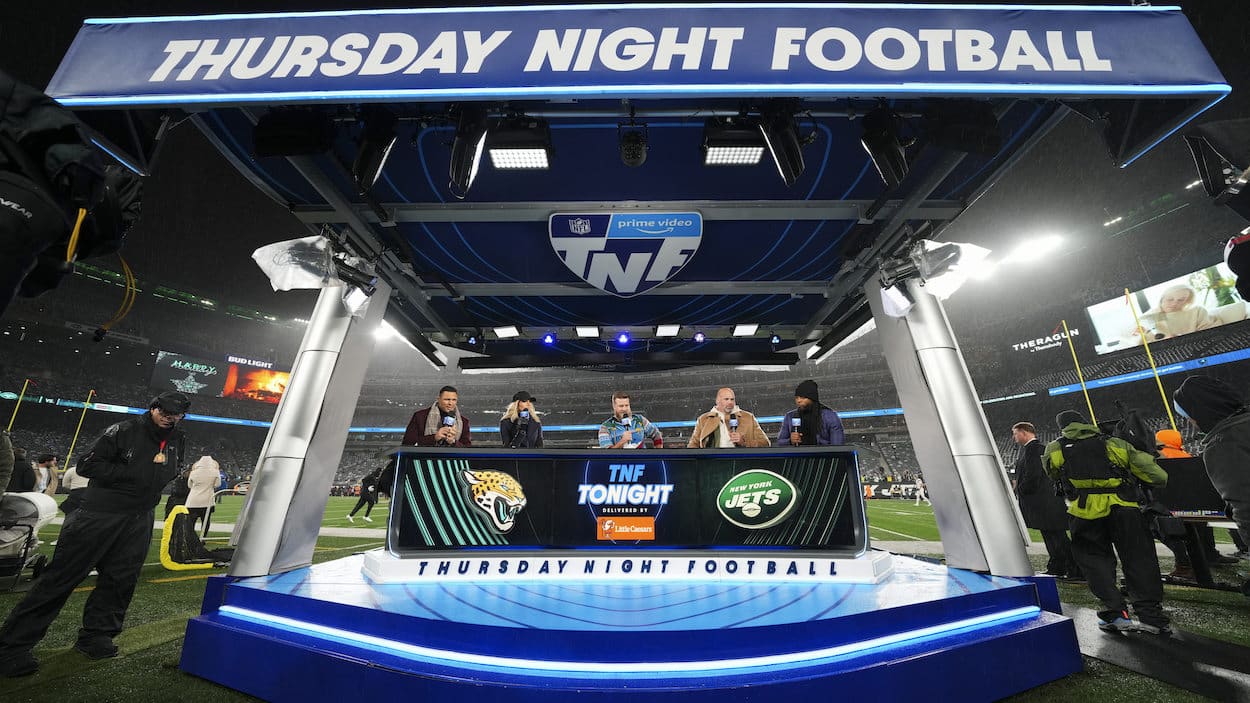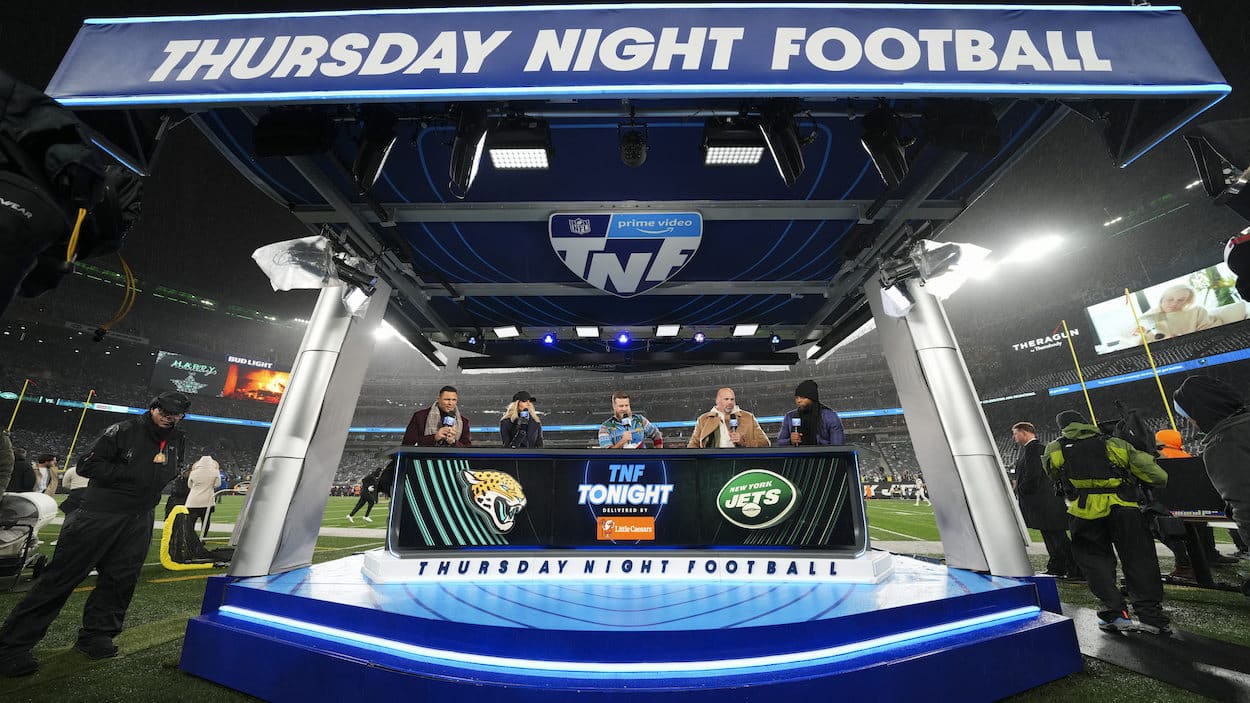 Previously, the NFL Network and FOX split the Thursday Night Football slate . Amazon took over in 2022, and the viewership numbers dropped significantly. However, this drop wasn't unexpected or all bad.
In 2021, the last year of TNF on NFL Network and FOX, Sports Media Watch reports the games averaged 12.9 million viewers. In 2022, the game averaged somewhere between 11.3 million (Amazon's internal numbers) and 9.58 million (per independent reports). Either way, that's a steep drop from the previous season.
For comparison, Sports Media Watch reports that Sunday broadcasts overall averaged 19.42 viewers on FOX and 18.49 million on CBS. In the late Sunday window, FOX averages 24.13 million, and CBS brings in 23.5 million per game.
As for the primetime broadcasts, NBC's Sunday Night Football averaged 18.7 million viewers in 2022, while Monday Night Football on ESPN averaged 13.4 million.
The league and its broadcast partners did expect this drop in TNF viewership. Amazon Prime Video isn't in nearly as many homes as TV packages that include FOX, CBS, NBC, and even ESPN.
Plus, while many older viewers couldn't or didn't find the NFL on this newer streaming service, viewership "among adults 18-34, [rose] 11% from 1.9 to 2.1 million. Among men 18-34 in particular, viewership increased 18% — the highest year-over-year increase any NFL package has seen in that demo since 2014."
If flex matchups do become part of the Thursday Night Football experience starting in 2023, those numbers should jump even higher next season.