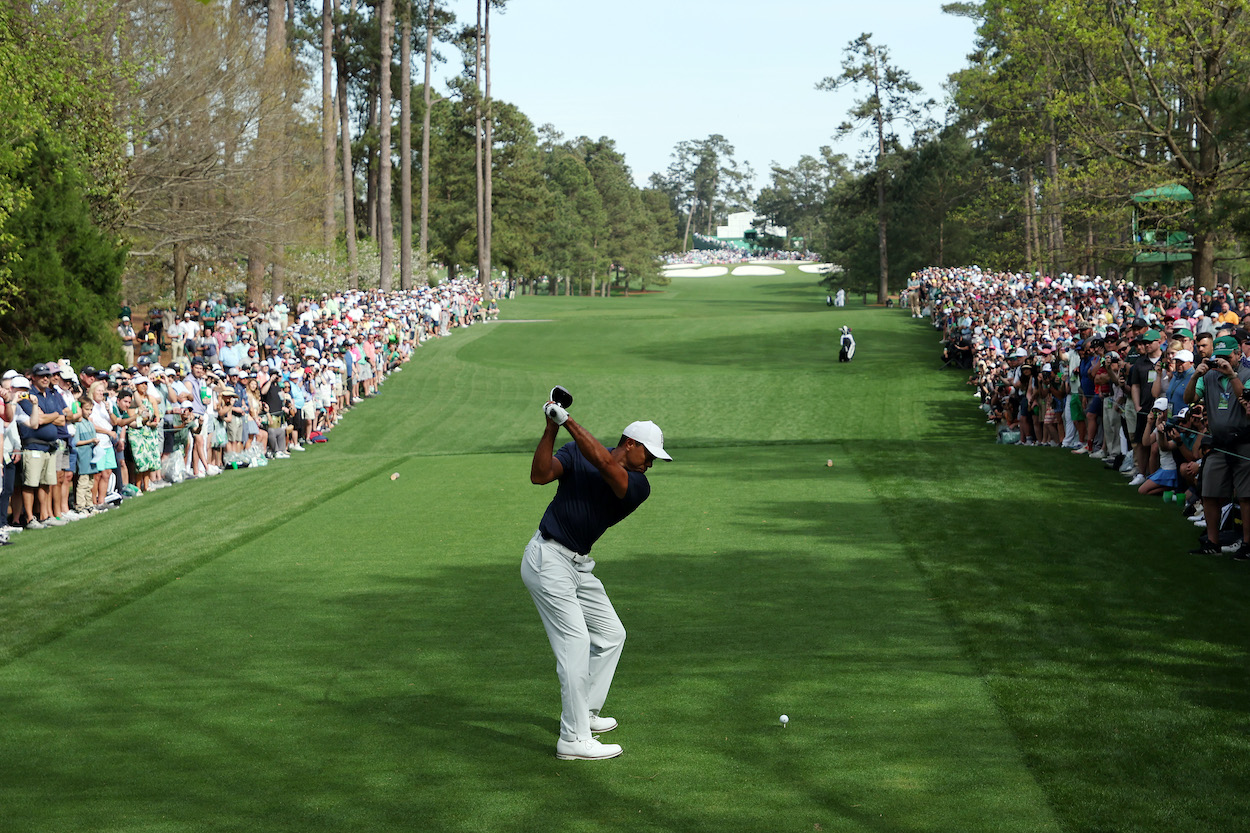 The Tiger Woods Prop Bet You Need to Make for the 2022 Masters Tournament
Tiger Woods doesn't have great odds to win the 2022 Masters Tournament, but his odds to make the cut are worth a bet.
Tiger Woods miraculously appears to be on track to tee it up in the 2022 Masters Tournament this week. The five-time champion has been playing practice rounds and testing out his injured right leg at Augusta National Golf Club since Sunday afternoon, and he told reporters on Tuesday that he thinks he'll be able to give it a go.
Casual bettors are now clamoring to get in on Woods at around 50/1 odds to win the tournament, but that simply wouldn't be a wise investment. There is, however, one Tiger prop you need to bet if you're looking to make some money on his triumphant return to the Masters.
It looks like Tiger Woods will play in the 2022 Masters Tournament
When Woods shattered his right leg in a single-car accident near Los Angeles last February, he wasn't sure if he would ever be able to walk 18 holes again. A return to the PGA Tour seemed like a pipe dream at the time.
But just 14 months later, Tiger looks to be on pace to compete in the 2022 Masters Tournament.
"As of right now, I feel like I am going to play," Woods told reporters from Augusta National on Tuesday afternoon.
Woods drove down Magnolia Lane last week and played a light practice round with Justin Thomas and his son, Charlie. He returned to Augusta Sunday and has been grinding on the course and on the range to make sure his right leg can handle walking 72 holes over the span of four days.
"I've worked hard. My team has been unbelievable. I've been lucky to have had great surgeons and great PTs and physios that have worked on me virtually every day. And we've worked hard to get to this point," he said Tuesday.
In what can only be considered a minor miracle, Tiger Woods will somehow, someway tee it up at Augusta National this Thursday for his 24th career Masters Tournament.
Golf fans, rejoice.
The Tiger Woods prop bet you need to make for The Masters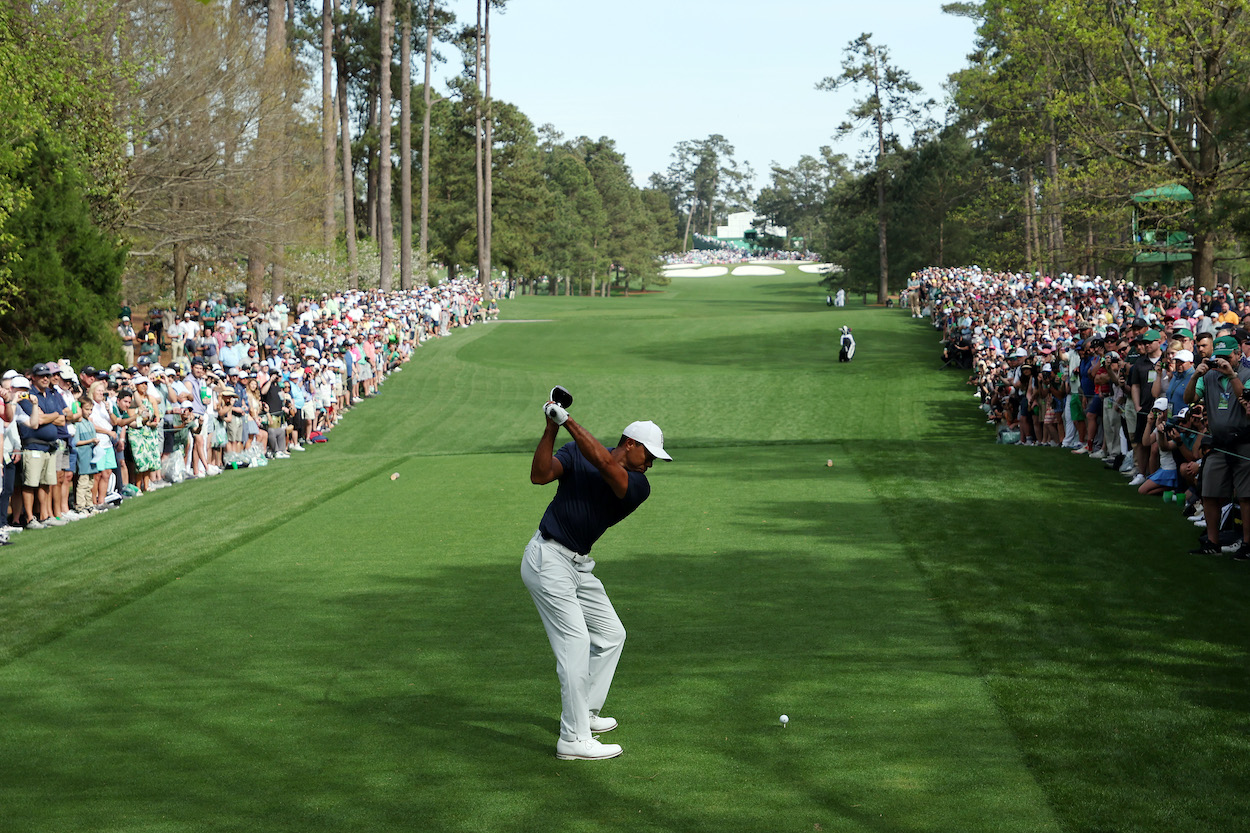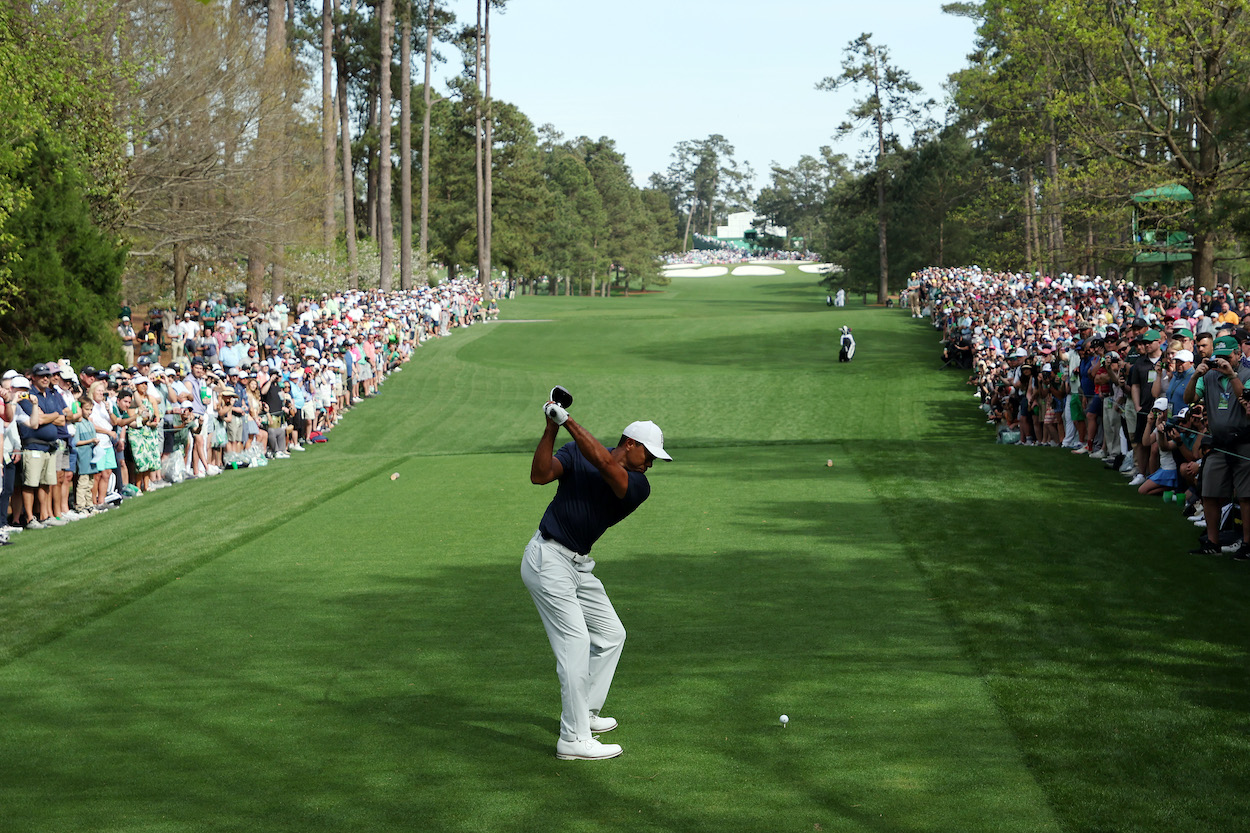 OK, let's get down to business. You want to find a way to make a few extra bucks on Woods' heroic return to the PGA Tour. You wouldn't be reading this if you didn't.
With the uncertainties surrounding his health and ability to hold up for 72 holes, we're going to stay away from full tournament bets. Every Tiger fan on earth wants to bet him to win or finish inside the top 5/10/20, and sportsbooks know that, so his odds in those markets are purposefully set much, much lower than they should be.
We can, however, slice the uncertainty in half by simply betting Woods to make the cut. You can find those odds at +105 at PointsBet as of Tuesday, April 5 (always shop around for the best odds, but jump on this quick because you won't be able to find plus-money by Thursday morning).
Tiger has competed in the Masters 23 times. He's missed the cut once, and that came in 1996 when he was still a 20-year-old amateur. The following year, he won his first green jacket.
Over the years, Woods has recorded five wins and 14 top-10 finishes at the Masters. In 21 starts as a professional, he finished 22nd or better in 18 of them. Only Jack Nicklaus has better course history at Augusta National.
Additionally, Tiger wouldn't be in the field this week if he wasn't completely confident in his ability to walk four rounds of golf. And he wouldn't be here if he didn't think he could win. I'm not as confident as Woods in regards to his chances of winning, but the guy wouldn't rush back to the PGA Tour to play two rounds and go home.
At the very least, as long as he doesn't re-aggravate his leg injury, Tiger will be around to play the weekend.
Don't bet on Tiger to win his sixth green jacket
I'm more optimistic than most about how Woods will play this week, but I also think placing a wager on him to win the 2022 Masters would be a foolish investment.
It's not that he can't win. I'll never doubt the greatest golfer to ever walk this earth. But at 50/1? Those odds don't even come close to what Tiger's actual percentage chance is to win this event.
A plus-money bet on Woods to make the cut is the way to go.
Like Sportscasting on Facebook. Follow us on Twitter @sportscasting19.