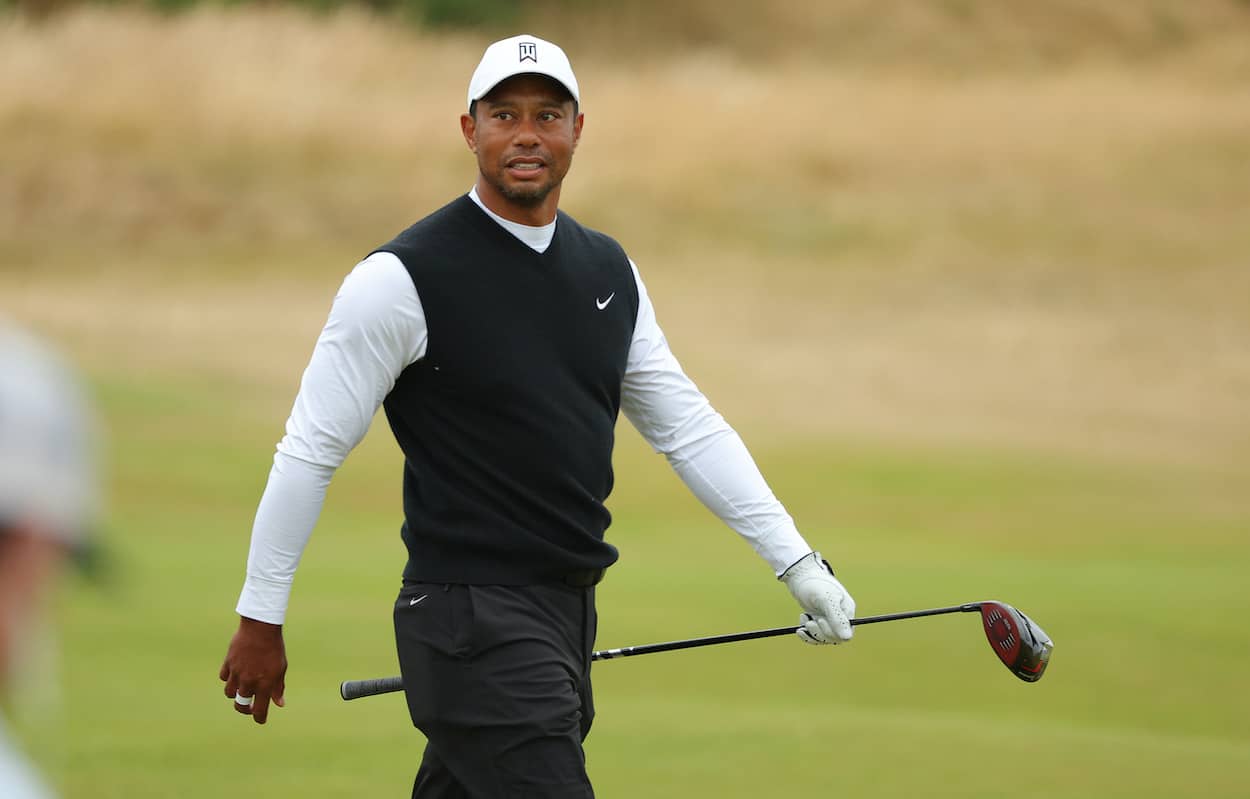 The Tiger Woods Prop Bet You Need to Jump on for the 2022 Open Championship
Tiger Woods will make the cut at this weekend's Open Championship, and you can make money when he does.
Tiger Woods has been unbettable in the outright and derivative markets since making his triumphant return to professional golf back in April. He was priced somewhere between 50/1 and 80/1 in both The Masters and the PGA Championship even though he had no earthly chance of winning either event, and his outright odds are in the same range for the 2022 Open Championship at St. Andrews.
Sportsbooks know these odds don't accurately reflect Woods' true chances of winning at this stage in his career, but they also know golf fans will bet on him no matter what price they throw up on the board.
But we're smarter than that.
We've made money on Tiger in both of his major championship starts this year, and we intend to do the same this weekend.
The Tiger Woods prop bet you need to take for the Open Championship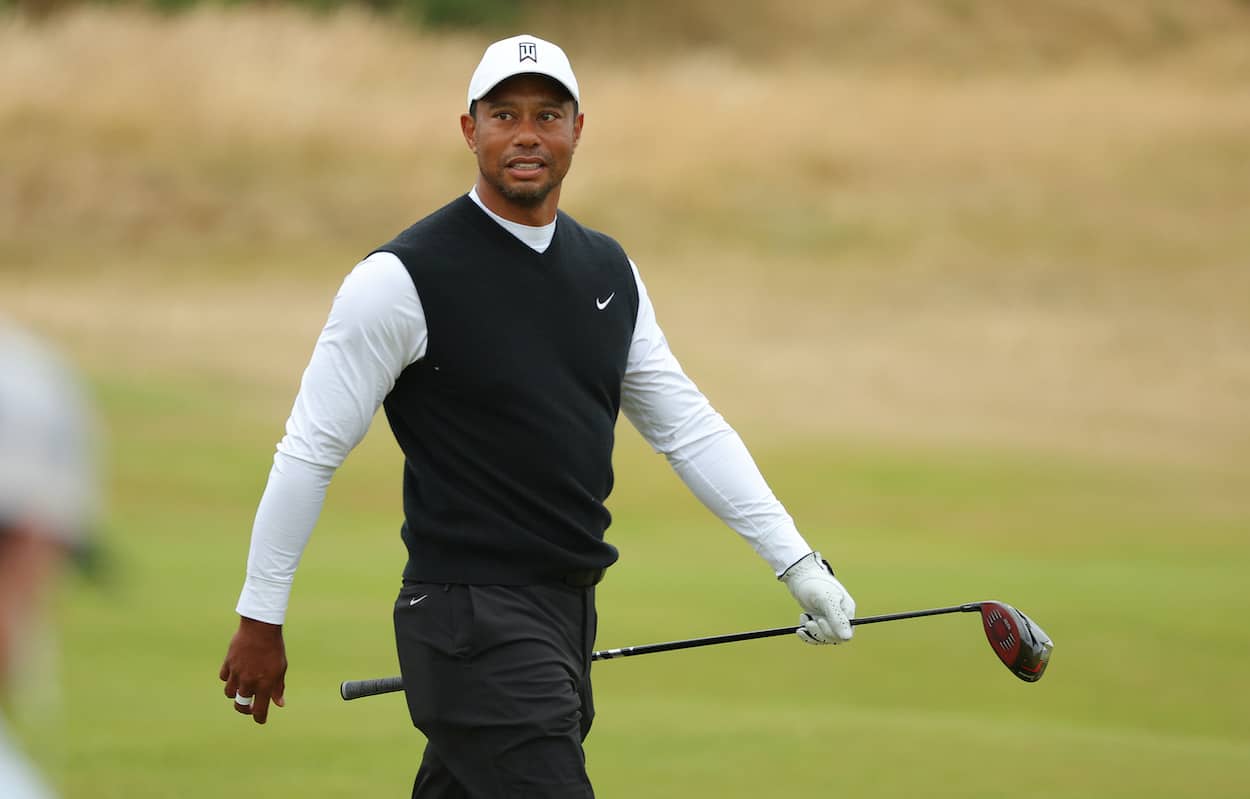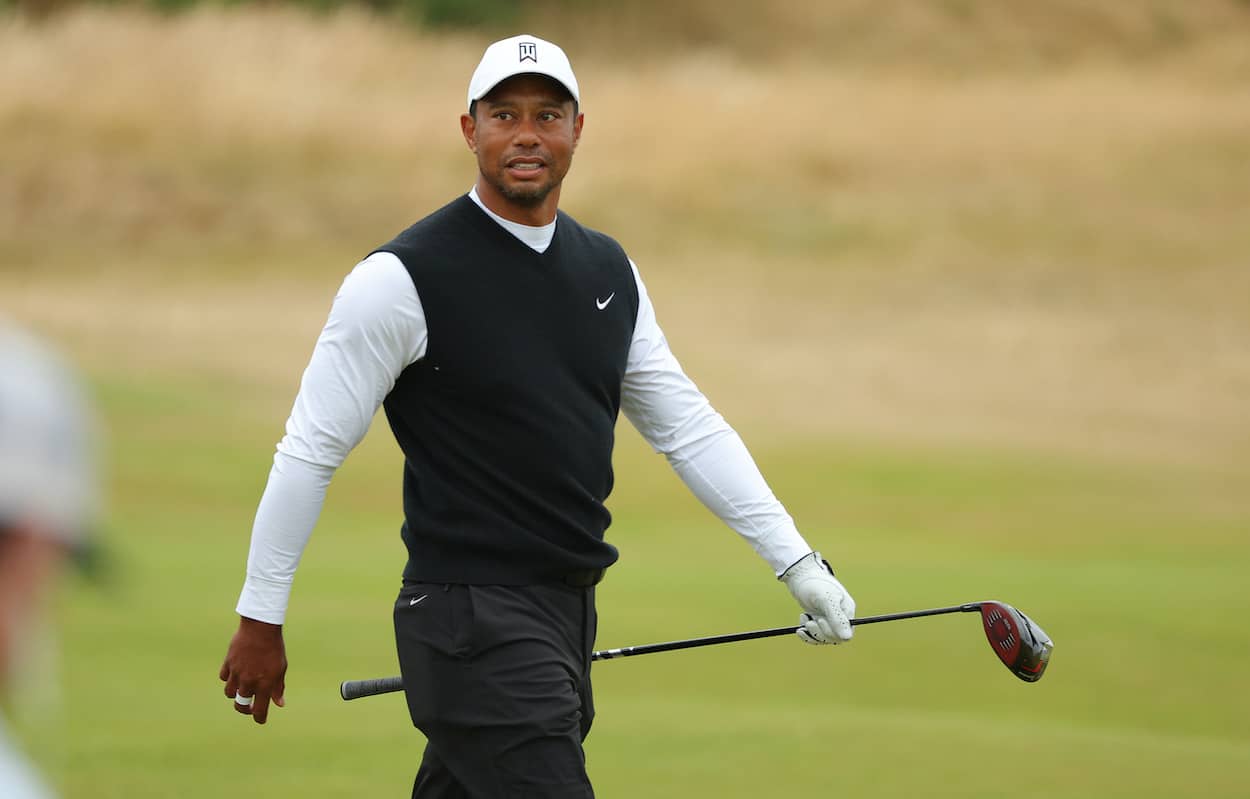 Sportsbooks are smarter than you. They're much smarter than me, and they're smarter than 99% of sports bettors out there in the wild. They know casual golf fans are going to load up on Tiger Woods bets no matter what the prices are, so these books slash his prices in the outright and derivative markets to minimize their potential losses.
Woods should realistically be priced at close to 200/1 to win the Open Championship this weekend, but books are offering him at as low as 50/1 because of the massive exposure he creates. Bettors will still jump on that price, just as they will jump on his plus-money odds to finish inside the top-20 or top-10.
But that's not the way to bet Woods right now.
Sportsbooks have been careful with these plus-money offerings this year, but they're still asleep at the wheel when it comes to one specific prop bet.
As of this writing, Woods to simply make the cut at the 2022 Open Championship is set at a mere -134 (BetRivers). That translates to an implied probability of 57.3%. Let's dig into why that is completely mispriced.
For starters, Woods has played in 89 major championships throughout his legendary career. He's made the cut in 77 of them, meaning he's made the cut in 86.5% of his major starts. He also LOVES St. Andrews. In three Open Championship starts at the Old Course, Woods has a win and a T10 to his name.
St. Andrews also presents the easiest test for Woods in his return from a broken leg. Augusta National and Southern Hills are two of the hilliest courses he could've possibly played, whereas the Old Course is a flat, leasurely walk that should be easy on the 46-year-old's leg. He's also been able to rest for two full months dating back to his last start, and this should be the healthiest we've seen Woods since his return.
Tiger made the cut at The Masters and the PGA Championship while hobbling to the finish line in more difficult conditions than he'll face this week. And yet, his price to make the cut has barely changed.
Woods will be around for the weekend at St. Andrews, and you can make a pretty penny when he does.
Like Sportscasting on Facebook. Follow us on Twitter @sportscasting19.