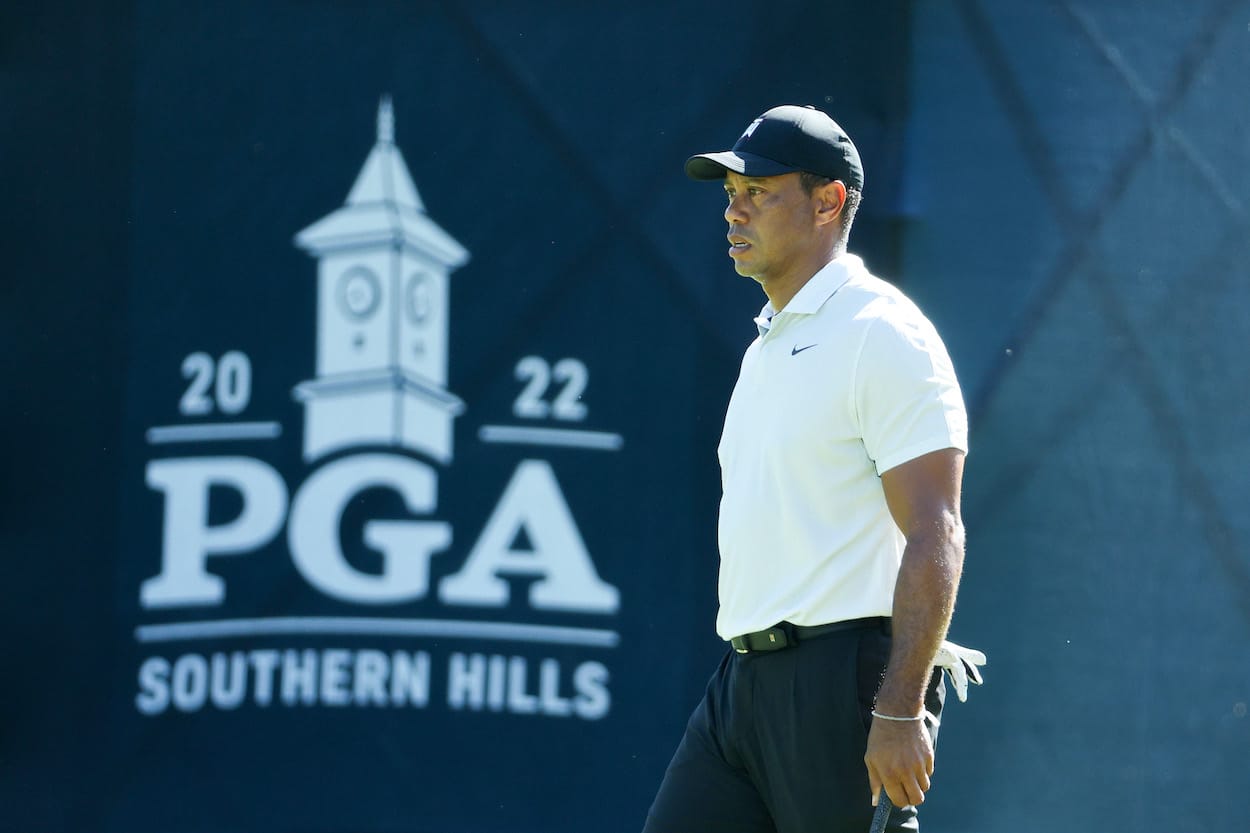 The Tiger Woods Prop Bet You Need to Make for the 2022 PGA Championship
Tiger Woods will make the cut at the PGA Championship, and you can make money when he does.
After a made cut and a 47th-place finish at the 2022 Masters, Tiger Woods is back on the PGA Tour this week to tee it up at Southern Hills Country Club for the PGA Championship. The 82-time PGA Tour winner has had another full month to properly recover from the leg injuries he sustained in last February's single-car accident, and he says he's feeling much stronger and more confident heading into the second major of the year.
With that in mind, I've targeted the cheap prop bet you have to make if you want to root Tiger on and win some money in the process.
Tiger Woods is feeling "a lot stronger" since the Masters
The golf world was shocked to see Woods play so well last month in his first PGA Tour event in over a year. The 46-year-old, who was essentially playing on one leg, fired a 1-under 71 on Thursday and sat inside the top 20 after Round 1. He struggled throughout the weekend and finished in 47th place, but simply making the cut was an impressive accomplishment under the circumstances.
Tiger's game started to fall apart as his endurance dipped and his limp became more pronounced, but that should be less of an issue at Southern Hills this week.
"I've gotten a lot stronger since the Masters," Woods told Golfweek on Sunday. "We went back to work on Tuesday (after the Masters). Monday was awful; I did nothing and Tuesday was leg day.
"So we went right back after it. Everything is better."
Not only is Woods feeling more confident in his injured right leg, but Southern Hills is a much friendlier course to walk than hilly Augusta National. The flatter terrain should take pressure off his leg and allow him to sustain a strong level of play longer than he did last month.
"Hundred percent I see him stronger. I just think the endurance is there now," Woods' caddie, Joe LaCava told Golfweek. "I don't think he's getting quite as tired as quickly. I see more endurance more than anything."
The Tiger Woods prop bet you need to make for the PGA Championship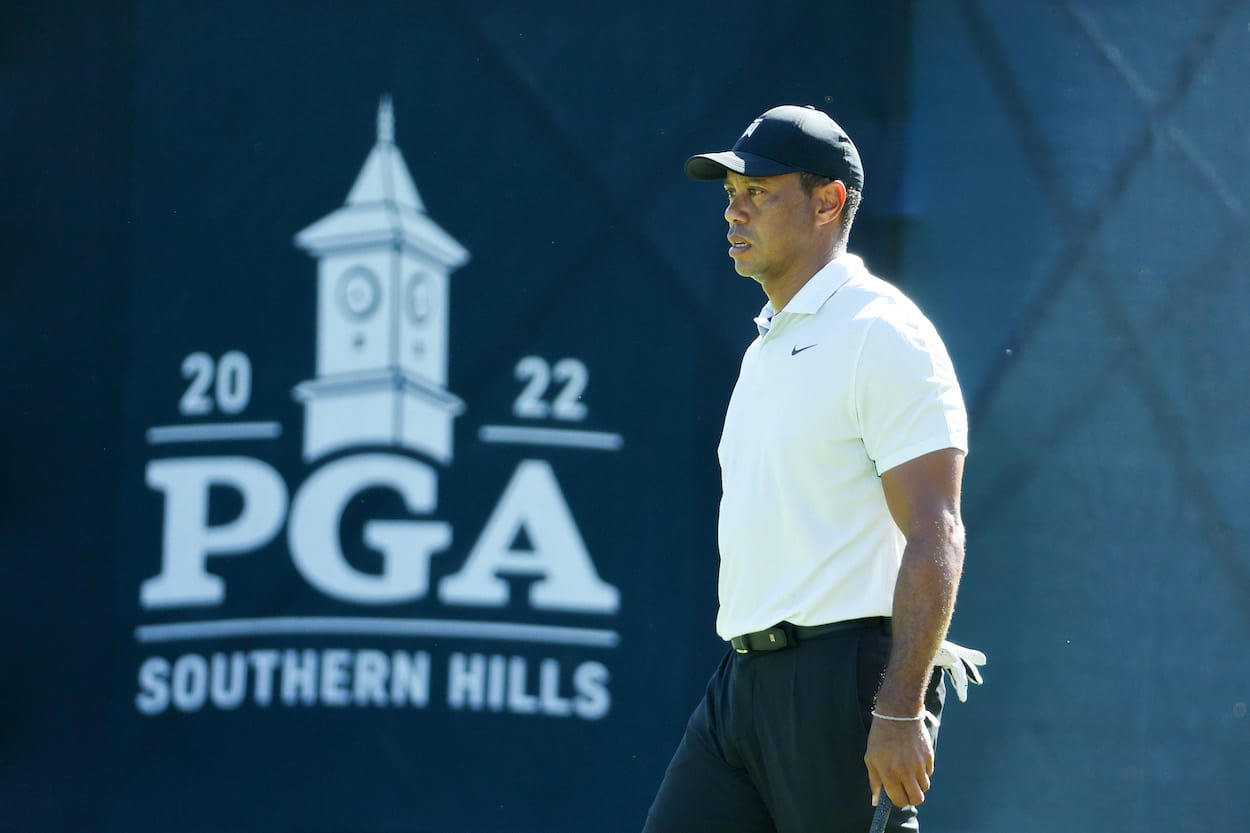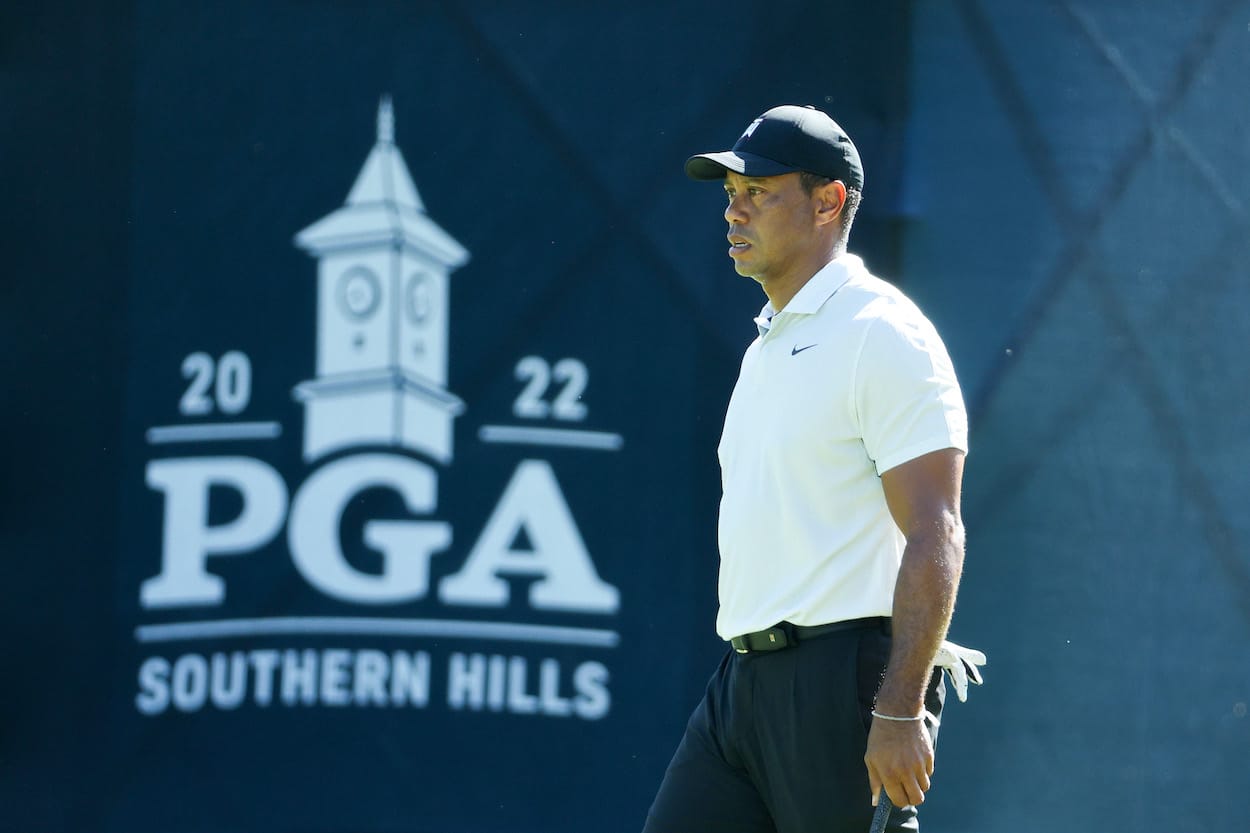 We know you'll want to have some action on Tiger this week as he guns for his 16th major championship, and I've got just the way to do it.
I don't think there's any value in Woods to win the tournament at 65-1 odds, and his top-10 (+600) and top-20 (+250) prices aren't juicy enough considering I don't trust him quite yet over the course of 72 holes.
But if he can make the cut at Augusta while going through that much pain, a stronger, more confident Tiger Woods should have no problem finishing inside the top 70 through two rounds at Southern Hills. You can find Woods to make the cut at the PGA Championship at -115 odds on DraftKings, but feel free to shop around for the best price.
At the Masters, Tiger gained strokes off the tee and on approach throughout the week. His biggest issue was on the greens, where he lost 1.3 strokes to the field over four rounds. Despite his leg injury, the guy is still striping the ball with the best of them.
Oh, and the last time he teed it up at Southern Hills in competition? He shot 8-under par and won the PGA Championship by two strokes in 2007.
Woods wouldn't be playing in these majors if he didn't think he had a chance to win. We're going to see a healthier and much-improved Tiger at Southern Hills, and he's going to be around for the weekend.
Like Sportscasting on Facebook. Follow us on Twitter @sportscasting19.