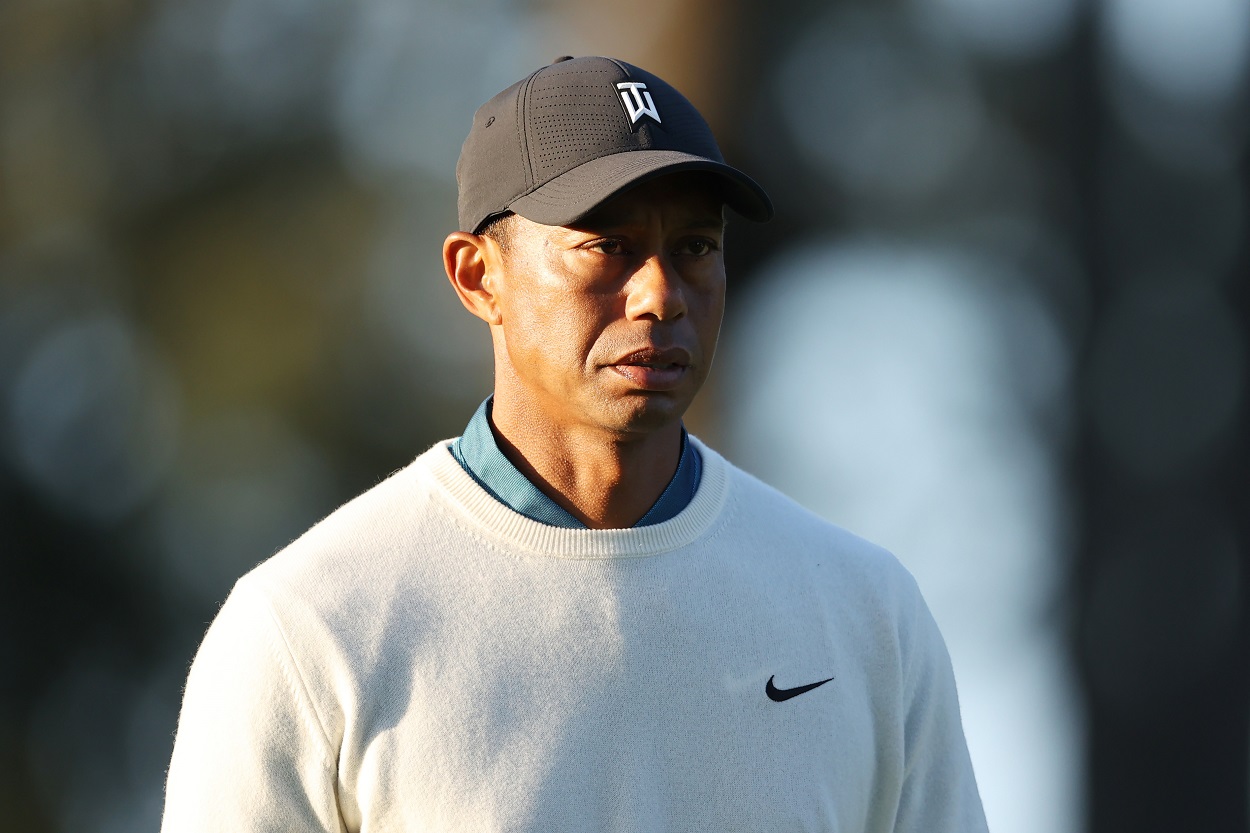 Tiger Woods Once Sent a Personal Letter to a Teenager Who'd Attempted Suicide After Being Bullied
Tiger Woods once wrote a personal letter to a teenage boy who'd attempted suicide after being bullied for stuttering, which Woods dealt with himself.
Tiger Woods has been in the spotlight nearly his entire life, beginning with a national television appearance alongside Hollywood icons Bob Hope and Jimmy Stewart when he was just two years old.
Tiger's path to stardom began when his father, the late Earl Woods, put a golf club in his hands for the first time as a baby and he went out and lived up to every single expectation put on him (and the expectations he put on himself) as a youngster. Woods went on to win a record 82 PGA Tour titles (tied with Sam Snead), including 15 major championships (second only to Jack Nicklaus), and became a global icon in the process while also raking in about a billion dollars between golf and endorsements.
But with that stardom comes the responsibility of talking to a lot of people and giving a lot of interviews. And Tiger has long been an excellent public speaker. He's extremely intelligent with that Stanford education and is very well-spoken and articulate. But that wasn't always the case.
As a child, Woods had a severe stuttering problem, an issue that affects millions of people all over the world, a group that includes a young man who was ready to take his own life due to his own experiences with stuttering, a young man to whom Tiger personally wrote a letter after hearing his story.
Tiger Woods had a severe stuttering problem as a child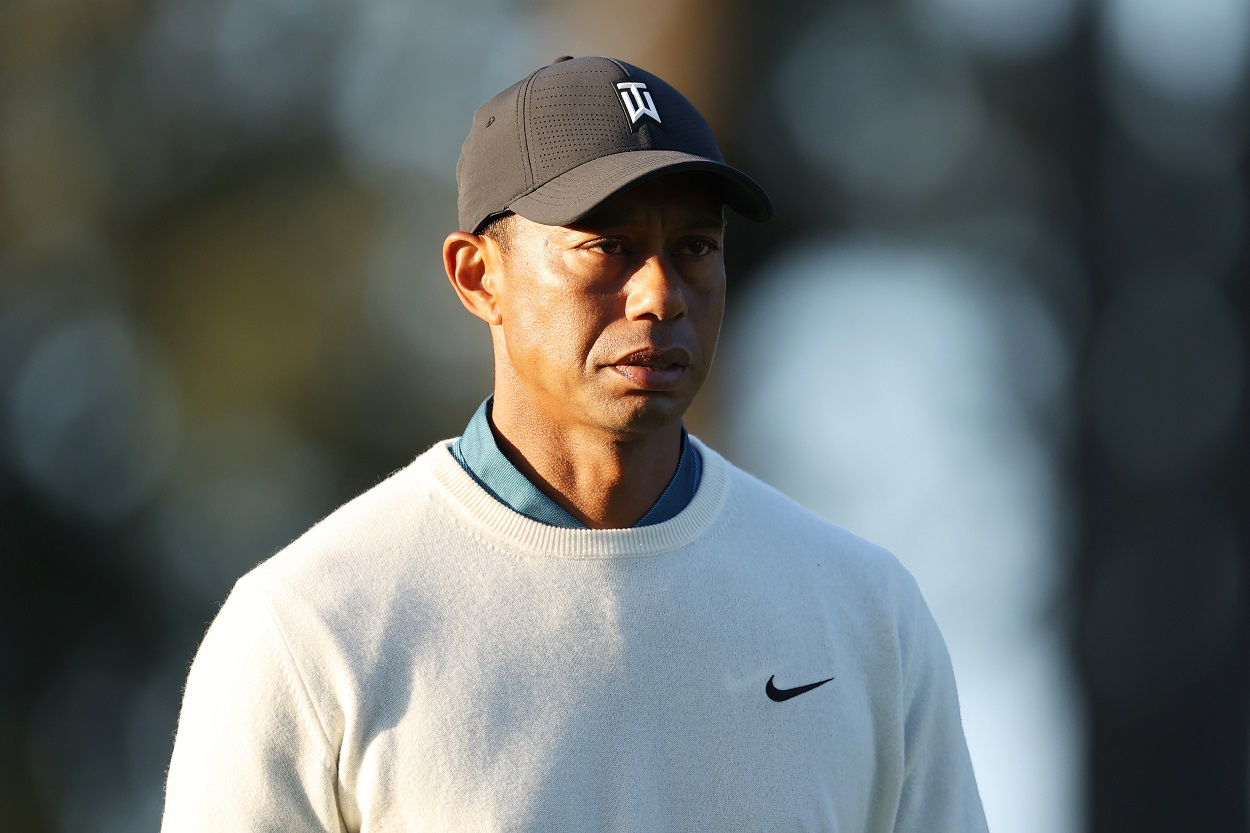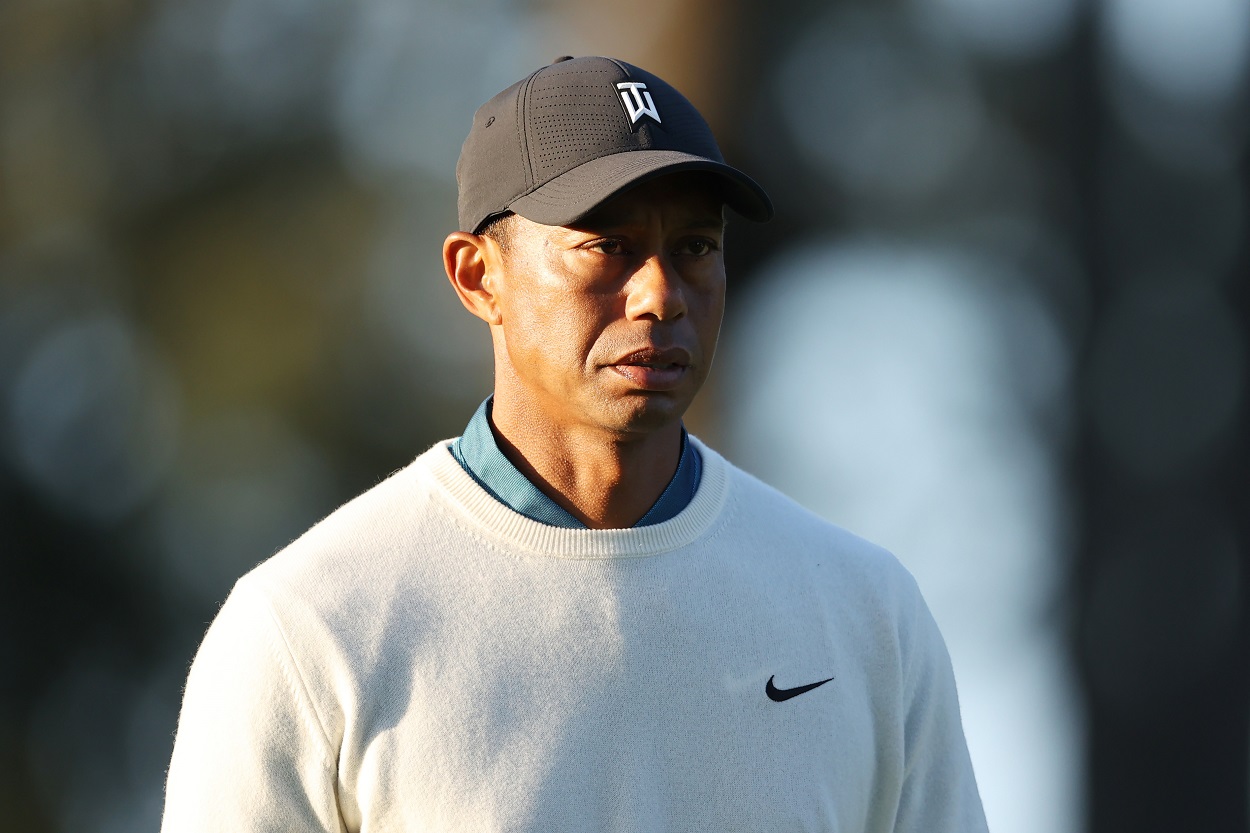 In 2009, Tiger Woods appeared on 60 Minutes and opened up about his experiences with stuttering as a child, saying it was "frightening" when he was called on in class to give a speech or simply answer a question (h/t The Stuttering Foundation).
"I could certainly think it, and it was there, but the connection – the words got lost somewhere between the brain and the mouth, and it was very difficult. But I fought through it. I went to school to try and get over that, and I would just work my tail off."

Tiger Woods
Woods took classes for years and even resorted to just talking with his dog to help him overcome the issue, essentially training himself as if he were learning a new golf swing.
A teenage boy attempted suicide after being bullied for his stutter
In 2015, 16-time Ladies European Tour and five-time LPGA Tour winner Sophie Gustafson was mentoring a teenage boy named Dillon, who, like Gustafson herself and Tiger Woods, had issues with stuttering.
Dillon had joined the football team for the first time but had been bullied and teased by his teammates for his stutter, which caused him to quit. In April 2015, Gustafson received an e-mail from Dillon's mother, Angie, who told her that things had gotten so bad for Dillon that he'd locked the door to his upstairs bedroom, yelled "Goodbye, I love you" to his parents, and began to climb out his window, fully prepared to jump to the concrete below.
His parents burst down the door and literally talked him off the ledge, which led Angie to again write to Gustafson, asking if there was anyone she knew that could help share her son's story in an effort to help Dillon feel that he wasn't alone. She also mentioned that he was a big Tiger Woods fan and asked Gustafson if she could find a way to get Dillon's story to Woods to "see if he could help find something encouraging for him to look forward to." So Gustafson sprang into action and got it done.
Tiger Woods himself sent the young man a letter
Upon getting the aforementioned e-mail from Dillon's mother, Sophie Gustafson contacted Golf Digest writer Ron Sirak, who wrote a story on how Gustafson was mentoring Dillon, a story which spread quickly. Soon after, Sirak was contacted again, only this time it was from the camp of Tiger Woods asking for Dillon's address. But what Dillon received wasn't just some random piece of memorabilia or some impersonal autograph, it was a letter from Tiger Woods himself.
Woods shared his story with Dillon, telling him how he knew "what it's like to be different and to sometimes not fit in." The young man was obviously ecstatic but in a message to Gustafson, he showed maturity beyond his years as he knew this story wasn't only about him but all those that have been bullied.
"I hope that maybe one other person out there that is also having struggles, will hear my story and realize suicide is not the answer and maybe it can help them. I just acted on impulse and now wish that I hadn't. I was just tired of feeling small and like I didn't matter. I know that I do matter with the help of my family and friends like you to support me. So thank you and please thank Ron. You are a really great person."
Angie also chimed in, saying how thankful she was to Gustafson, Sirak, and Woods for what they'd done to help her son. The story got so much attention that another big name that dealt with a stutter even took notice.