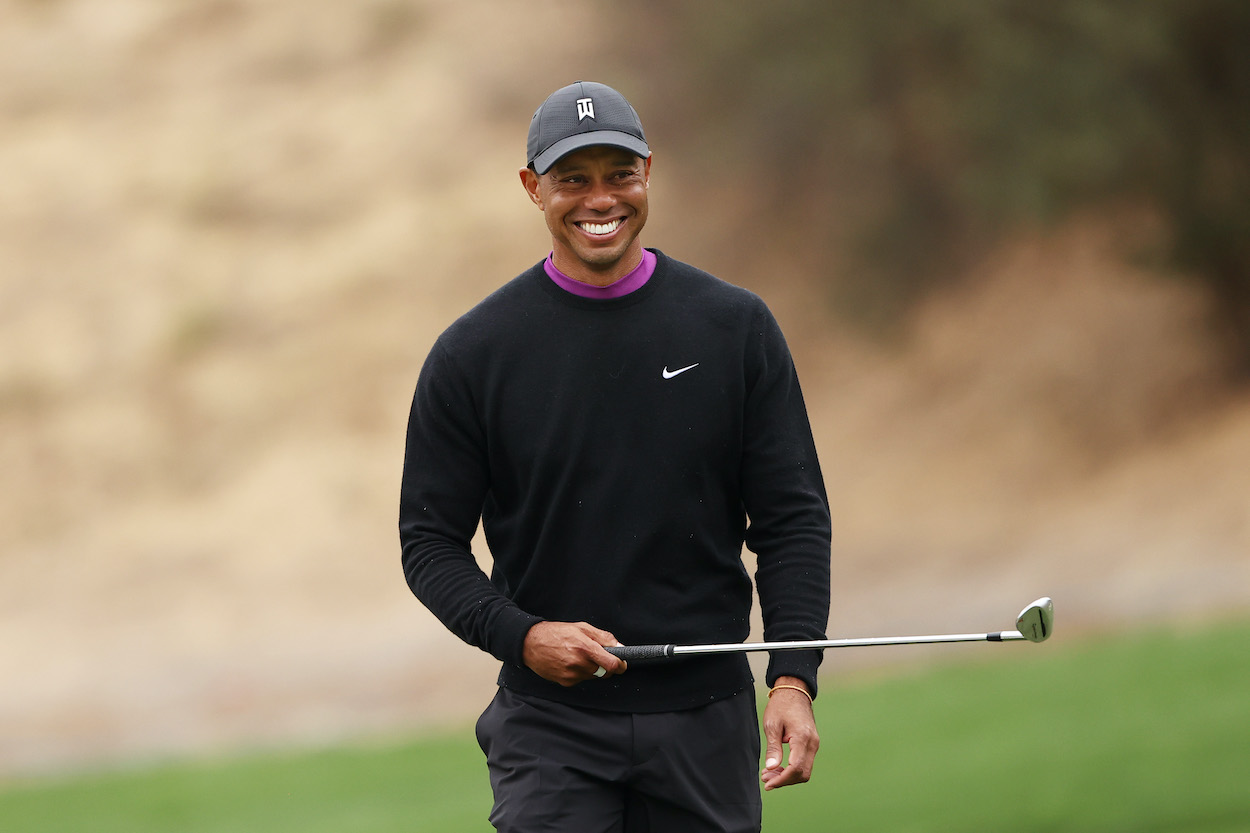 Tiger Woods Could Surprise Golf Fans in His Return to Golf at the PNC Championship: 'It's Crazy How Good He's Hitting It'
Tiger Woods hasn't played competitive golf in a year, but he might surprise some people at this weekend's PNC Championship.
Tiger Woods will be returning to competitive golf this weekend just nine months after suffering major leg injuries in the single-car accident that shook the entire sports world. Most fans won't be expecting Woods to tear up the course in his return to the PNC Championship, but based on what peers are saying about his recent form, the PGA Tour great might shock the world with a vintage Tiger performance.
Tiger Woods returns for the PNC Championship
Back in February, Woods was involved in a devastating car accident near Los Angeles that left him with multiple fractures up and down his right leg and foot. The 15-time major winner had a rod inserted in his tibia and pins and screws placed in his foot to stabilize the broken bones.
But nine months later, he's ready to get back on the course.
This weekend, Woods and his son, Charlie, will compete in the PNC Championship at the Ritz-Carlton Golf Club for the second year in a row. Team Woods finished in seventh place last year at 20-under par.
This will mark Tiger's first appearance in a professional golf event since last year's PNC Championship.
Woods might surprise some fans with his play this weekend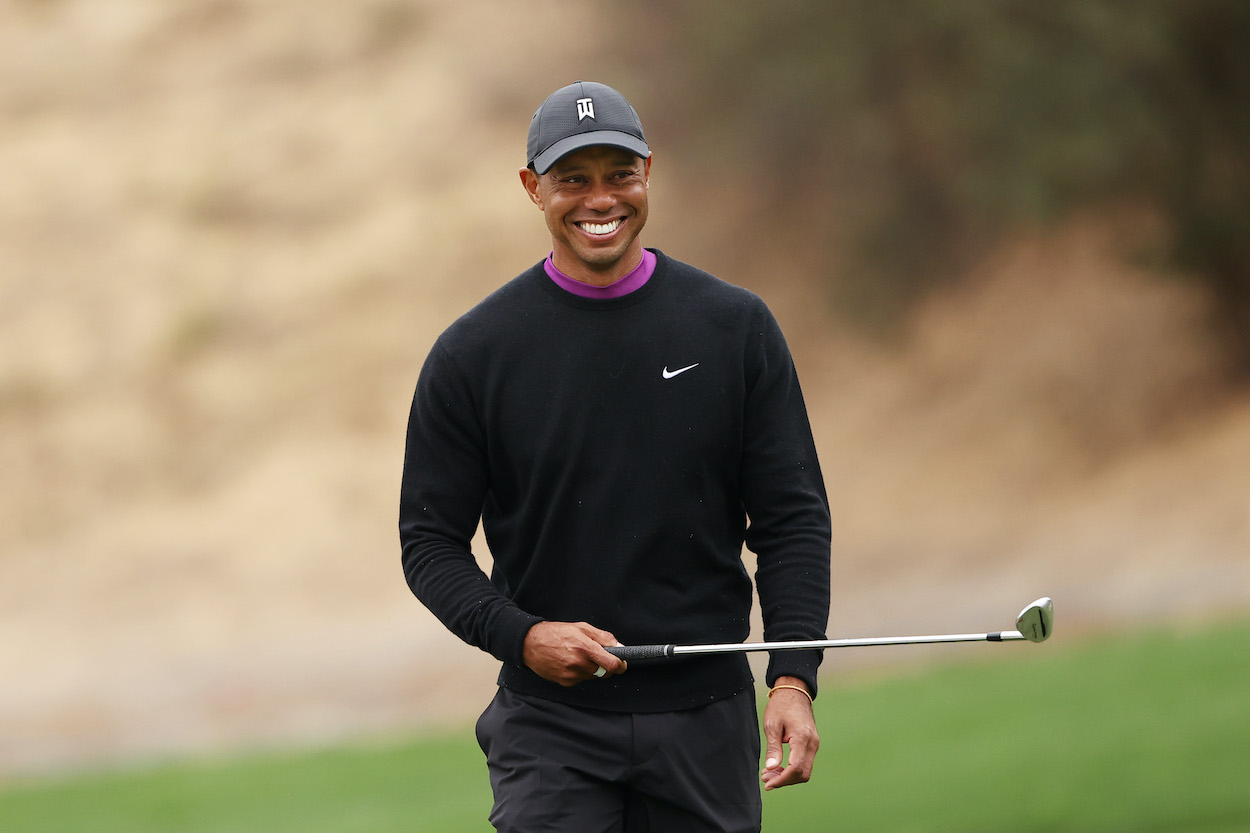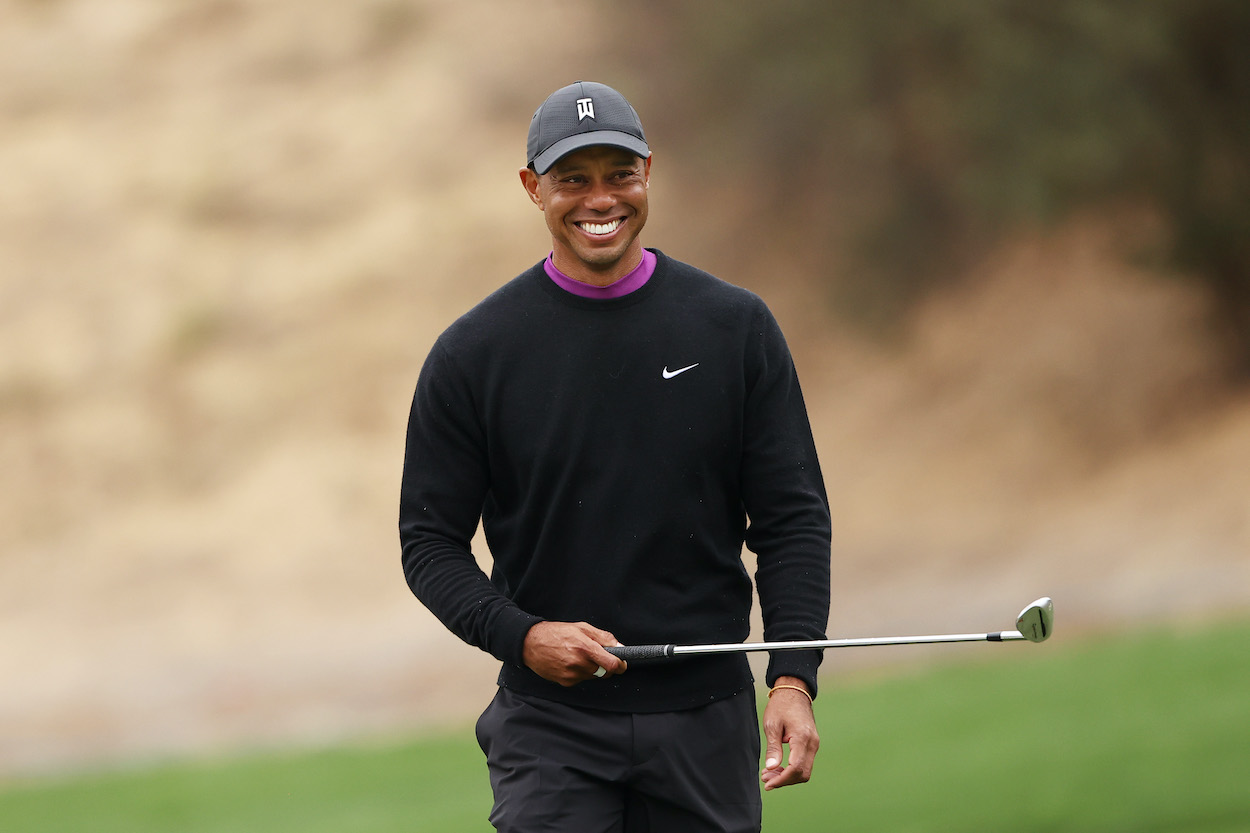 It's natural to think Woods will struggle this weekend based on what he's gone through over the past year. I mean, the guy just started walking on his own and swinging the golf club a few months ago. He has to be extremely rusty, right?
Maybe not.
Justin Thomas' father, Mike, recently played a round with Tiger, and he said he was shocked by how well the 45-year-old played.
It's crazy how good he's hitting it and how far he's hitting, for what he's been through.

Tiger Woods
"We all know him well enough to know that he's never going to admit to being close to where he'd like to be," Mike Thomas continued. "More importantly, where he would normally be compared to now. More importantly is his shot, whatever he has right now. … He's still got some speed. He's got some length. Hits a lot of really, really flush shots. I mean, I was surprised."
How perfect would it be if we got a vintage Tiger performance and a victory for Team Woods this weekend?
"He'll be pissed off if he doesn't play well"
Justin Thomas, who won this event last year with his father, is one of Woods' closest friends on the PGA Tour. He's just as eager to watch Tiger compete again as the fans are.
"My excitement level is high just for him being out here and being somewhere other than his house and getting to see a lot of familiar faces," Thomas said. "And I know spending time with Charlie is a huge deal to him. So I know he's excited for that part."
But what about Tiger's mindset?
"In terms of competing, I think his expectations are very low," Thomas said, "But at the same time, he is who he is for a reason, so I'm sure he'll be pissed off if he doesn't play well."
Like Sportscasting on Facebook. Follow us on Twitter @sportscasting19.