Tiger Woods Is Prepared to Unleash a Secret Weapon 2 Years in the Making at the PNC Championship
Tiger Woods makes his highly anticipated return to professional golf this weekend at the PNC Championship, and he'll have a secret weapon in his bag that's been in the works for more than two years.
When Woods tees it up with his son, Charlie, on Saturday, he'll be putting a brand new golf ball in play for the first time ever.
Tiger Woods' return to golf is finally here
Woods thankfully escaped death in the devastating single-car accident that shattered his right leg back in February. After immediately being taken to a local Los Angeles hospital, Woods underwent emergency surgery in which doctors placed a rod in his right tibia and pins and screws in his right ankle.
For the last nine months, the Hall of Famer has been hard at work in his rehab, but a return to the PGA Tour still seems far away. In a shocking announcement last week, though, Woods revealed he would be returning to the course to compete in this weekend's PNC Championship.
Not many golf fans expected this day to come so quickly, but it's here, and it's glorious.
Woods will unleash a secret weapon at the PNC Championship
When Woods tees it up at the Ritz-Carlton Golf Course in Orlando, Florida this weekend, he'll be testing out a brand new golf ball on the course. Earlier this week, he announced on Twitter that the Bridgestone Tour B XS prototype will see its first professional action at the PNC Championship.
"I've been working with Bridgestone's R&D team on an updated version of my ball since the 2019 Zozo Championship," Woods said this week, per Golf.com. "The process of perfecting this ball has been really fun. I have tested the new Tour B prototypes at home, and I'm looking forward to putting them into play at the PNC Championship. This event is the perfect spot for me to take the prototype testing to the next level."
But that's not the only new piece of equipment Woods will have in the bag.
A new driver in the bag, too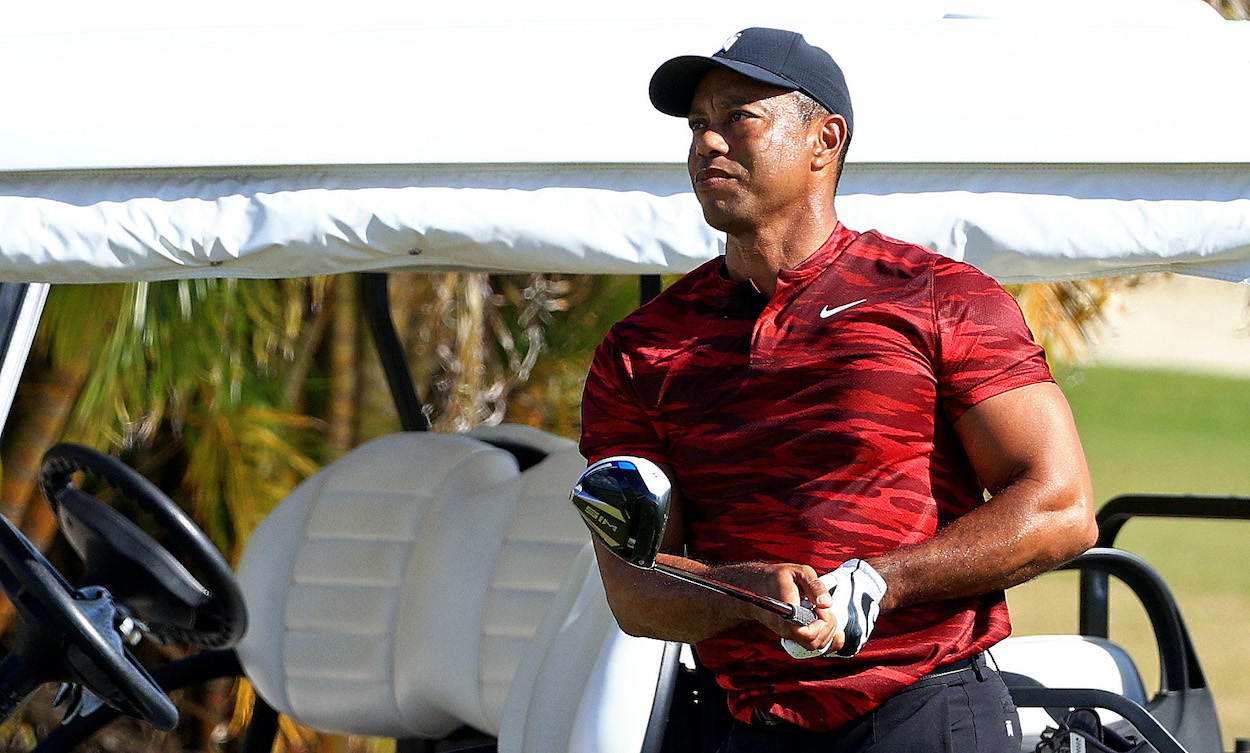 Woods will be debuting the newest Bridgestone prototype in his return to the course this weekend, but he'll also be trying out a new big stick in the process. During Friday's pro-am at the Ritz-Carlton Golf Course, Tiger played with the TaylorMade's new Stealth Plus driver. The USGA and R&A just recently added the Stealth Plus to their lists of conforming heads.
Tiger seemed to be hitting the club well in the 18-hole pro-am, so we'll see if that transfers over to the competition on Saturday.
Like Sportscasting on Facebook. Follow us on Twitter @sportscasting19.