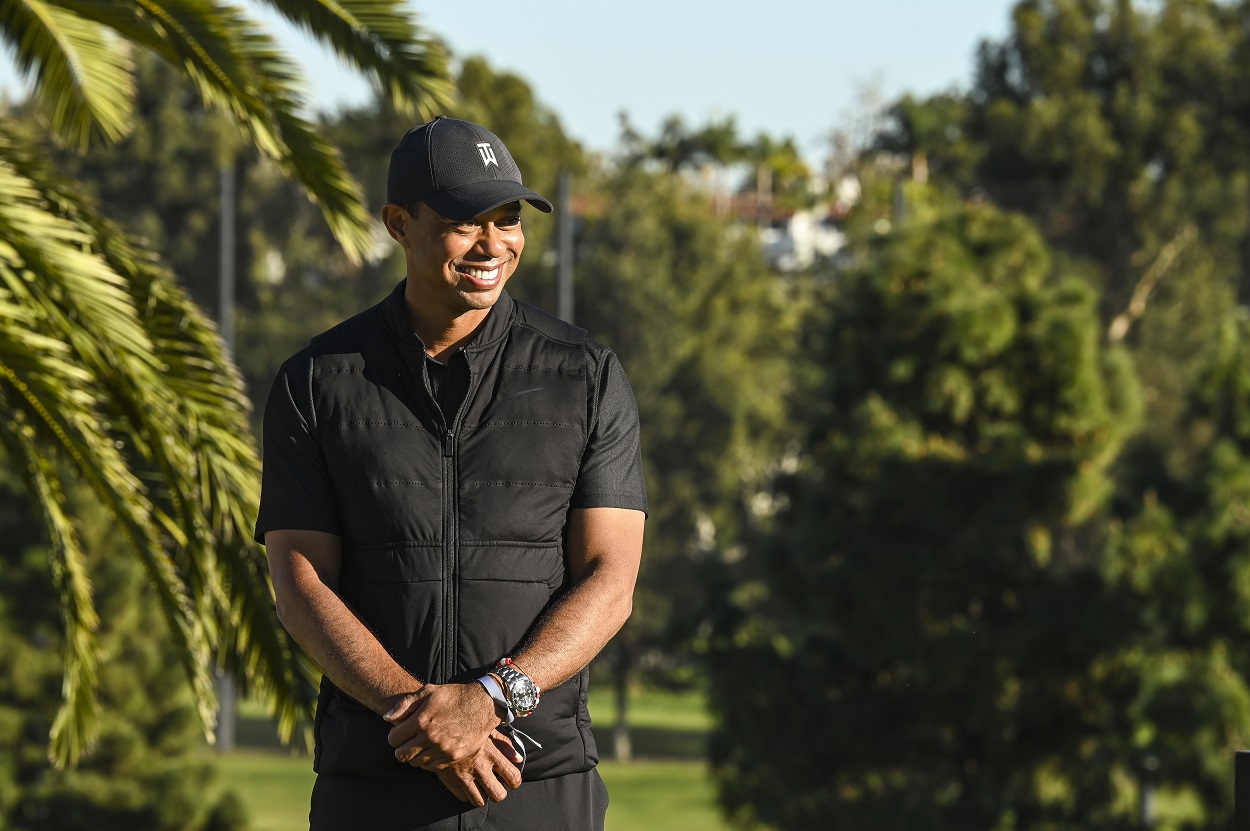 Tiger Woods Won't Yet Commit to The Masters but Has Committed to a Club Change to Help His Ailing Back
Tiger Woods won't yet commit to playing The Masters or any PGA Tour event but has offered up details on a club change to help his back.
After undergoing a fifth back surgery in December, Tiger Woods can't (or won't) yet commit to playing in The Masters in 2021 but has committed to a club change that will help his ailing back.
During Sunday's final round of The Genesis Invitational at Riviera Country Club, where Tiger played his first-ever PGA Tour event and now serves as host of the prestigious tournament that benefits his TGR Foundation, Woods discussed these topics and others with Jim Nantz and with less than seven weeks to go before Augusta, things didn't sound overly encouraging.
Tiger Woods underwent a fifth back surgery in December
Following a subpar 2020 in which he teed it up just nine times and recorded just one top-10 finish, Tiger Woods closed out his year by playing alongside his son, Charlie, in the PNC Championship in Orlando, where the duo finished seventh.
But just four days later, on December 23, the 82-time PGA Tour winner underwent a microdiscectomy procedure to alleviate nerve pain in his lower back. It's the fourth time Woods has had this procedure done as he also had it done once in 2014 and twice in 2015. Then, of course, there was the much more serious spinal fusion surgery in April 2017.
As far as this latest procedure is concerned, the recovery time was expected to be somewhere in the vicinity of two and a half to three months. And while Tiger Woods says he's been doing some rehab away from the golf course, it doesn't sound like he's anywhere close to returning to the PGA Tour.
Tiger Woods can't yet commit to playing The Masters
When speaking with Jim Nantz at The Genesis (you can view the entire interview above), Tiger Woods said he still has one more MRI scheduled — although he didn't say when — and if all goes well, he can start doing more activities than the "mundane" rehab activities he's been doing in the gym.
When asked if he would be at The Masters, which begins on April 8, and this was Woods' response:
"God, I hope so. But I've got to get there first. I don't have much wiggle room left. I've got only one back."

Tiger Woods
Yeah, that doesn't sound overly encouraging, does it? But, then again, this is Tiger Woods, who really doesn't seem to like anyone to know what he's up to most days. But hearing him say, "I don't know what the plan is," just doesn't offer up much hope.
Even if he is healthy enough to play The Masters, how competitive will Tiger really be? He told Nantz that all he's done as it pertains to golf since the surgery is lengthened his putter (more on that in a moment). And we all know that if Tiger doesn't feel he can truly compete at a tournament, he won't play — well, minus the majors anyway. So the chances of seeing Woods tee it up before Augusta seem pretty slim at the moment.
The three tournaments on the PGA Tour schedule between now and The Masters where he could (or would) maybe tune up would be the Arnold Palmer Invitational at Bay Hill, which he's won eight times, The Players Championship at TPC Sawgrass, which he's won twice, and the WGC-Match Play, which he's won three times.
Now, the first two seem like long shots given the fact they both take place in the next three weeks. And given that Woods may not be even hitting golf balls yet, he likely won't be in the field for either. And if he continues to drop in the Official World Golf Ranking, he may not even qualify for the Match Play — the top 64 players in the world get invited and Tiger just dropped to 50th and will likely continue to slide over the next few weeks.
The five-time Masters champ has lengthened his putter to help his ailing back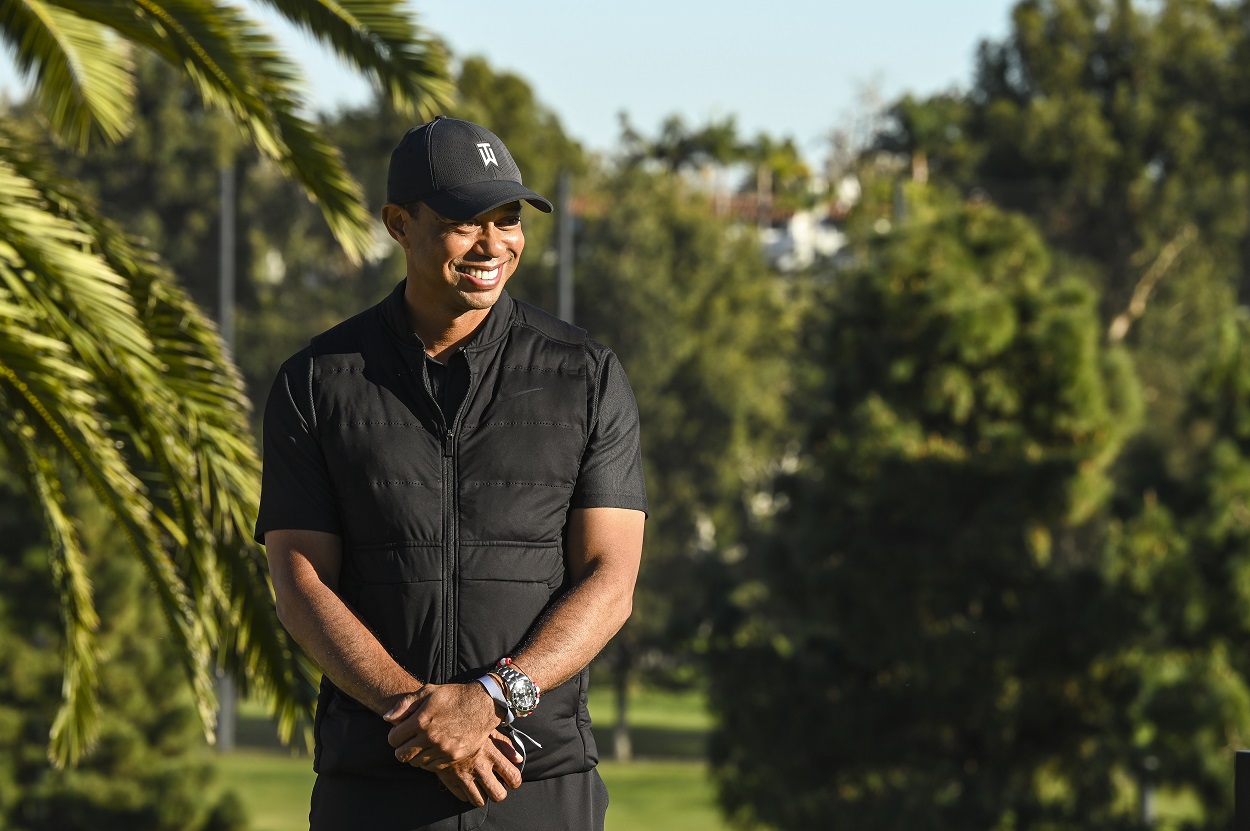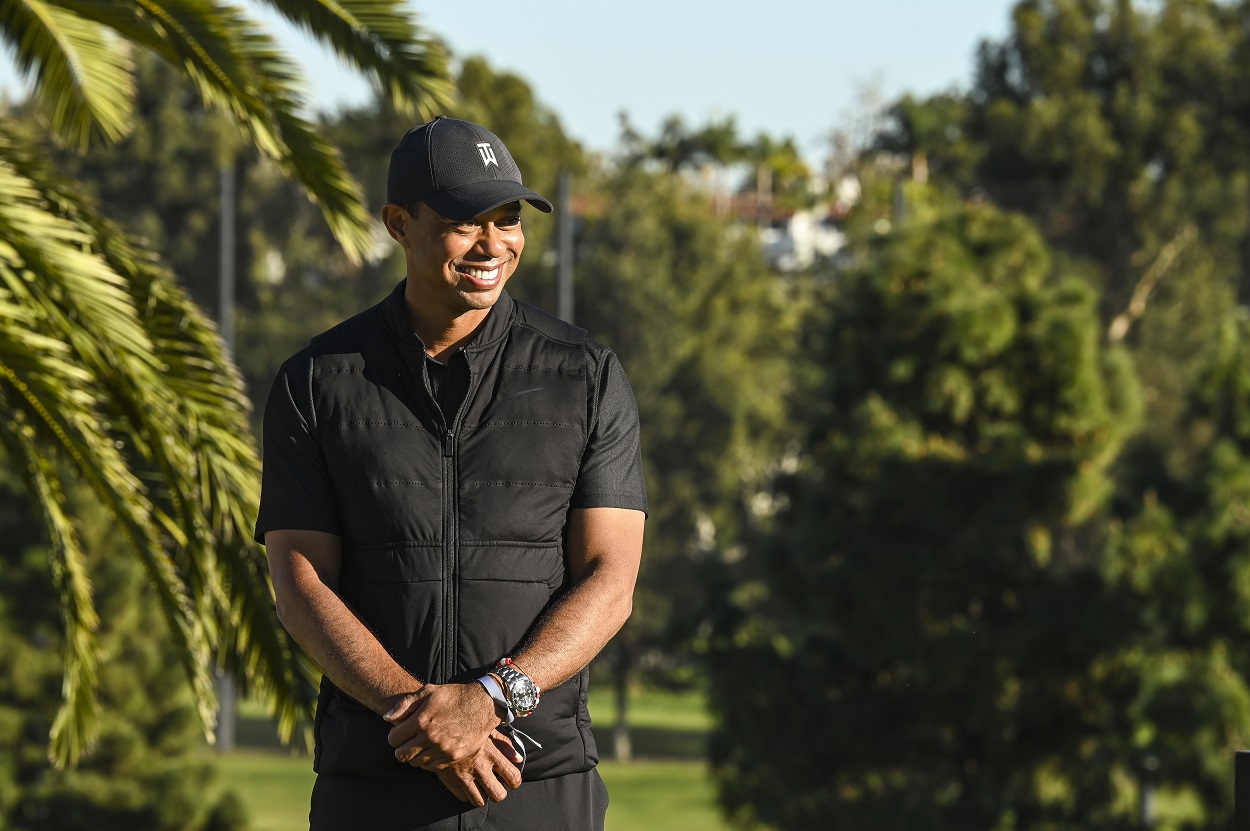 Despite not being able to commit to The Masters — or any PGA Tour event for that matter — Tiger Woods has at least committed to a club change.
As mentioned earlier, the only golf-related work Woods seems to have done since his surgery is lengthen his putter, which he says was done so he doesn't "have to bend over as far." Tiger says he's lengthened the flat stick to equal the length of his sand wedge and says it's helping thus far. Woods certainly had some issues with his putter in 2020 so when he does make his return to the PGA Tour, we'll have to see if those stats improve.
We just don't know yet know when that return will be, which is pretty much par for the course for Tiger Woods anyway. Stay tuned.