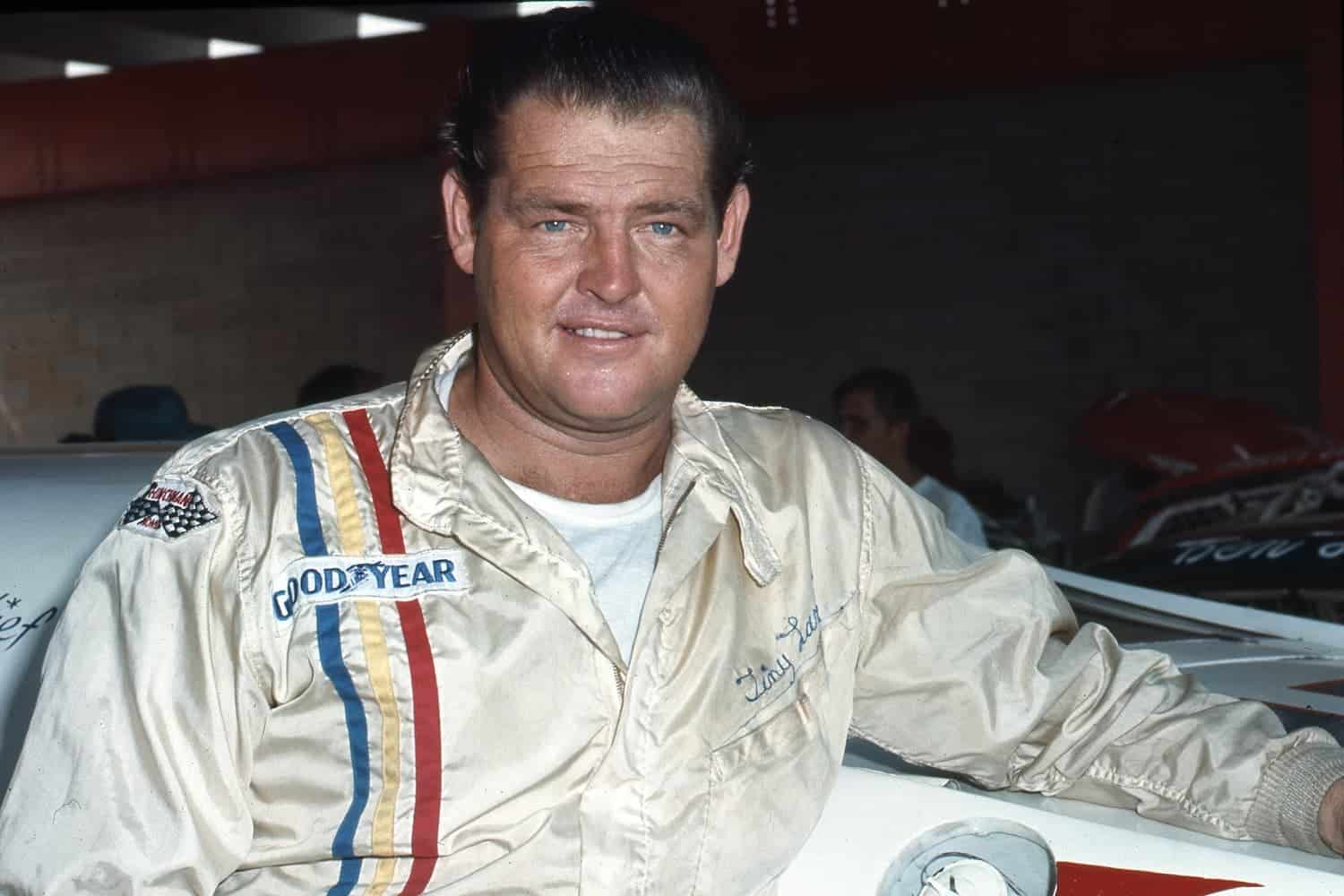 Tiny Lund's Death at Talladega Wouldn't Have Happened if Not for Another Death
Tiny Lund wasn't supposed to drive the day he dies in a multi-car crash at Talladega.
Talladega Superspeedway's reputation as a treacherous and potentially dangerous track is well-deserved, but the Alabama track has been the site of just two NASCAR racing deaths, Larry Smith in 1973 and Tiny Lund in 1975.
Good fortune – actually, a good deed – led to Lund winning a Daytona 500. Fortune worked against Lund a dozen years later. Had a member of another Cup Series team not died in the Talladega garage, Lund wouldn't have been near the track on the day he died there.
Tiny Lund scored a shocking Daytona 500 win for the Wood Brothers team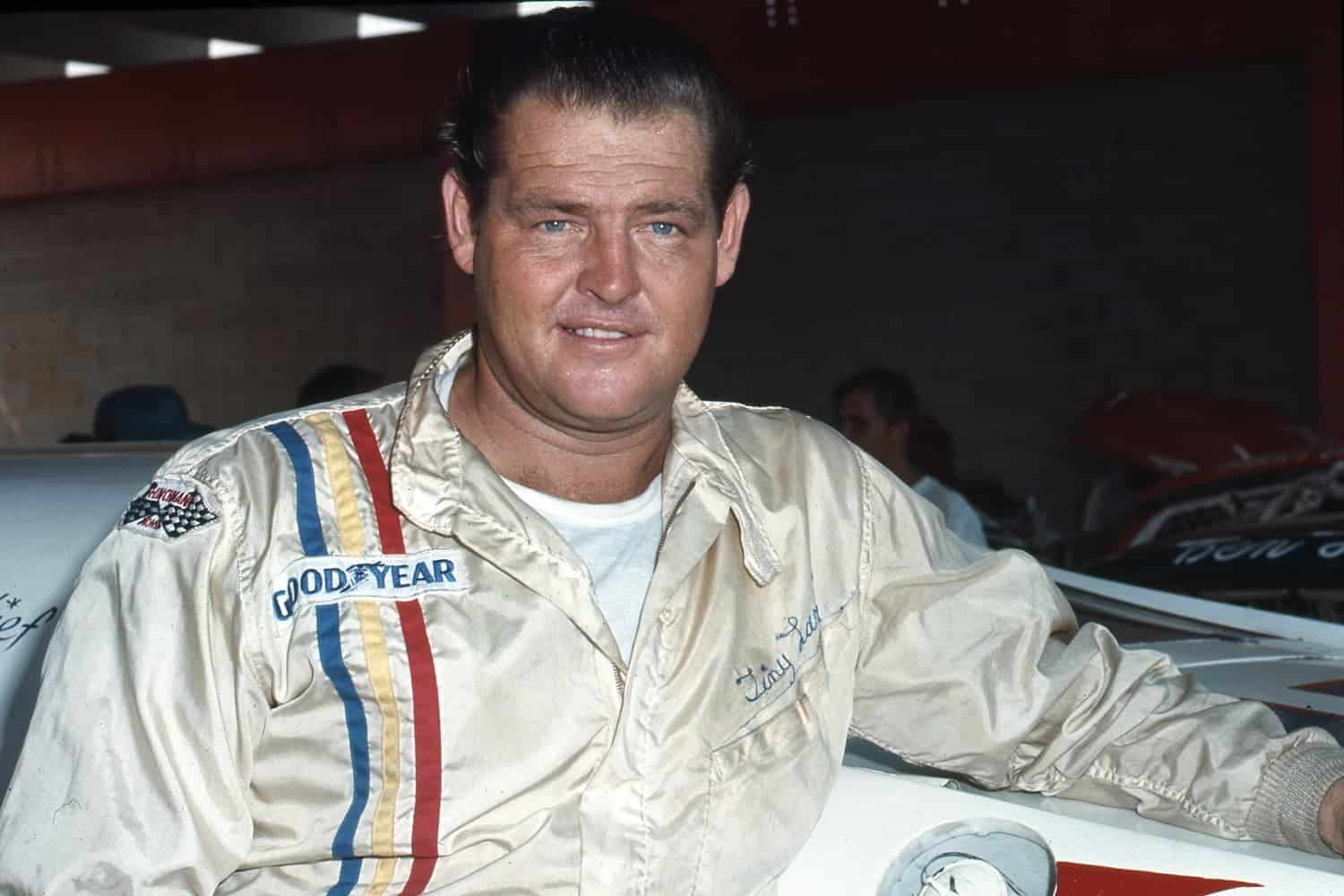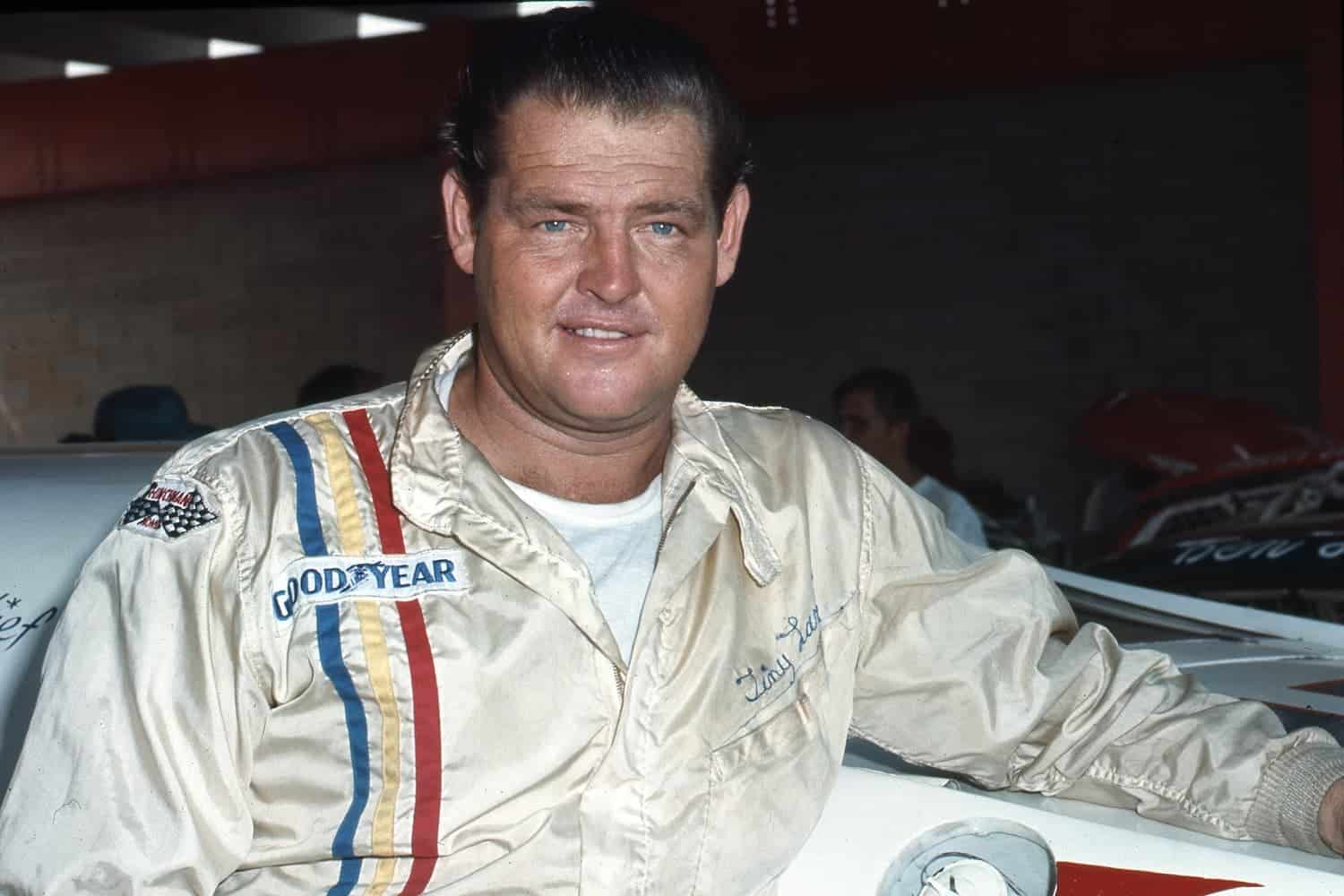 DeWayne "Tiny" Lund was the first driver to score his first NASCAR victory in the Daytona 500, long the sport's signature race. His story tops that of just about any champion because he wasn't expected to drive that week.
Lund was anything but tiny. Rather, he was 6-foot-5 and thickly built. His strength proved life-saving on Feb. 14, 1963, after NASCAR veteran Marvin Panch flipped his Maserati in a test session at Daytona International Speedway.
Panch was badly injured in the crash, and the car caught fire. Lund, who came to town without a ride in the Daytona 500, rushed to the scene to help pull the driver from the wreckage, a selfless act that earned him awards for heroism.
With Panch recovering from the injuries and burns, Wood Brothers asked Lund to take the wheel of the No. 21 Ford 10 days later in the Daytona 500 even though he'd never completed a 200-lap race there.
The veteran of 131 Cup Series starts played the fuel-management strategy to the hilt, shaving an extra pit stop off his day. He took the lead for good on Lap 193 en route to the win over Fred Lorenzen.
Tiny Lund died at Talladega in 1975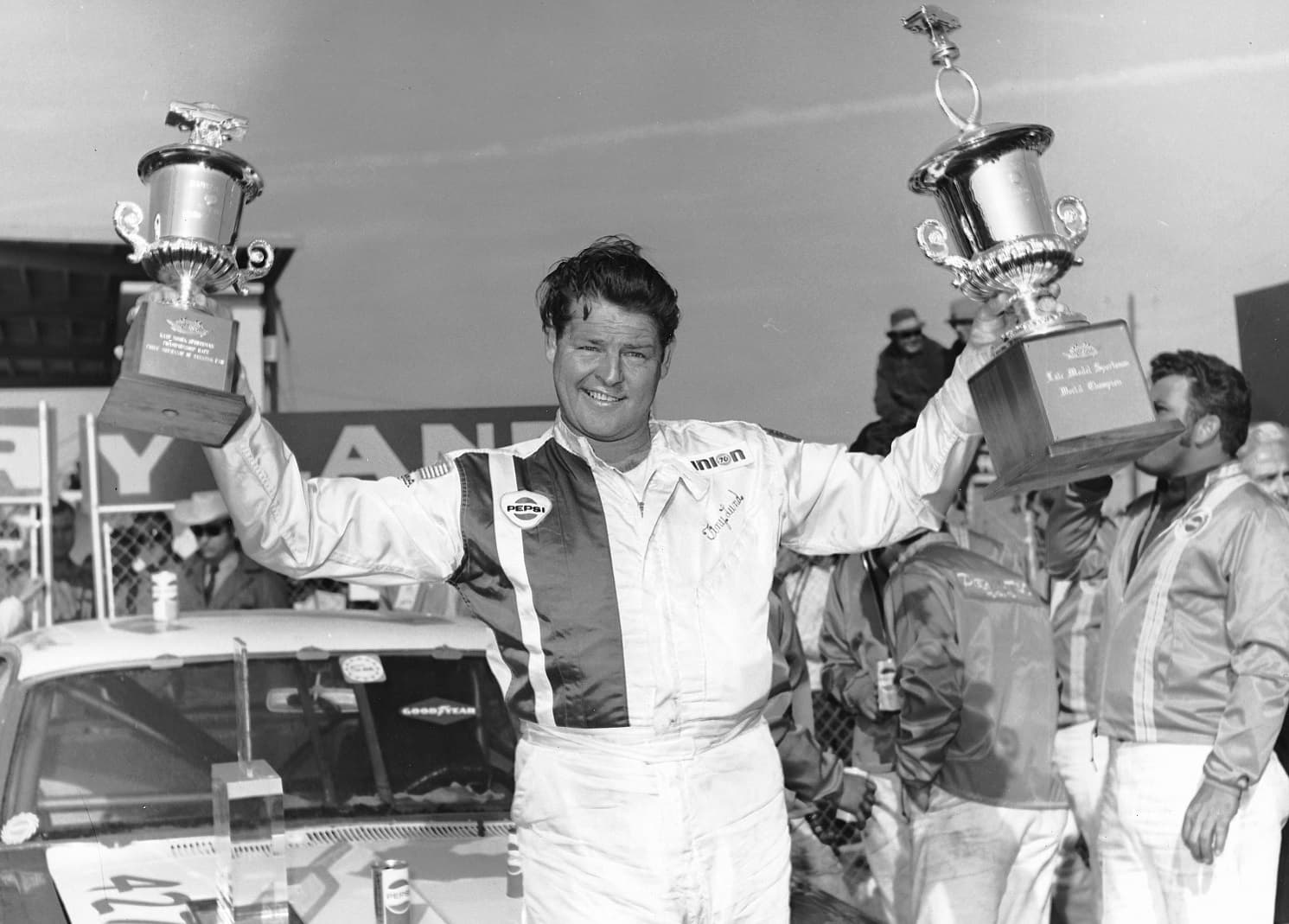 Unfortunately for Tiny Lund, the Daytona 500 victory did not propel him to huge future success. Though he won four more times from 1965-71, he remained a journeyman for much of his career. Still, he was selected as one of NASCAR's 50 greatest drivers in 1998.
Lund's career came to a tragic end on Aug. 17, 1975, when he died in a six-car crash on Lap 8 of the Talladega 500.
The incident began when Lund's No. 26 Dodge ran into the back of J.D. McDuffie's No. 70 Chevy exiting the second turn. Both cars spun, and McDuffie hit the outside wall head‐on. Lund's car rolled backward and then turned sideways, at which point the No. 66 Pontiac of Terry Link rammed the driver-side door.
Rescue workers took Lund, 43, to the infield medical center, where he died shortly afterward of chest and internal injuries. Two spectators jumped a fence to pull an unconscious Link from his car after a fire broke out.
At a track known for big wrecks, the accident involving Lund was the only crash of note that day. Buddy Baker won the race, but there was no Victory Lane celebration once word of Lund's death had spread.
The former Daytona champ wasn't supposed to drive on that fateful day
Tiny Lund rarely ran more than half the races in any given season after arriving in NASCAR in 1955, and he competed just 31 times over his final six seasons. During those latter years, he operated a fishing camp and raced on the Late Model Sportsman circuit, according to The New York Times.
In August 1975, Lund came to Alabama to try to qualify for the Talladega 500. He didn't make the field but did land in the first alternate spot for the scheduled Aug. 10 race. That's when two unrelated events led to a fateful change in the starting grid.
First, heavy rain on the scheduled day of the race led to a one-week postponement. Then, during that extra week, a member of Grant Adcox's team died of a heart attack in the garage, leading the driver to withdraw.
That was Lund's ticket into the race. After competing in a Late Model Sportsman race earlier in the day, the Korean War veteran flew to Talladega on Saturday night to compete the following day.
Got a question or observation about racing? Sportscasting's John Moriello does a mailbag column each Friday. Write to him at [email protected]