Tom Brady Draws New Year's Inspiration From 'Brave and Courageous' Reporter
By now, most NFL fans have seen the clip. New England Patriots head coach Bill Belichick was at the podium after his team's second straight loss. A reporter doing a story on New Year's resolutions calmly asked Belichick if he had one during a press conference after the Patriots lost to the Buffalo Bills on Sunday.
While it probably wasn't the most appropriate time for her to ask that question, Tampa Bay Buccaneers quarterback Tom Brady drew some inspiration from their quick exchange.
Bill Belichick wasn't ready to reveal any New Year's resolutions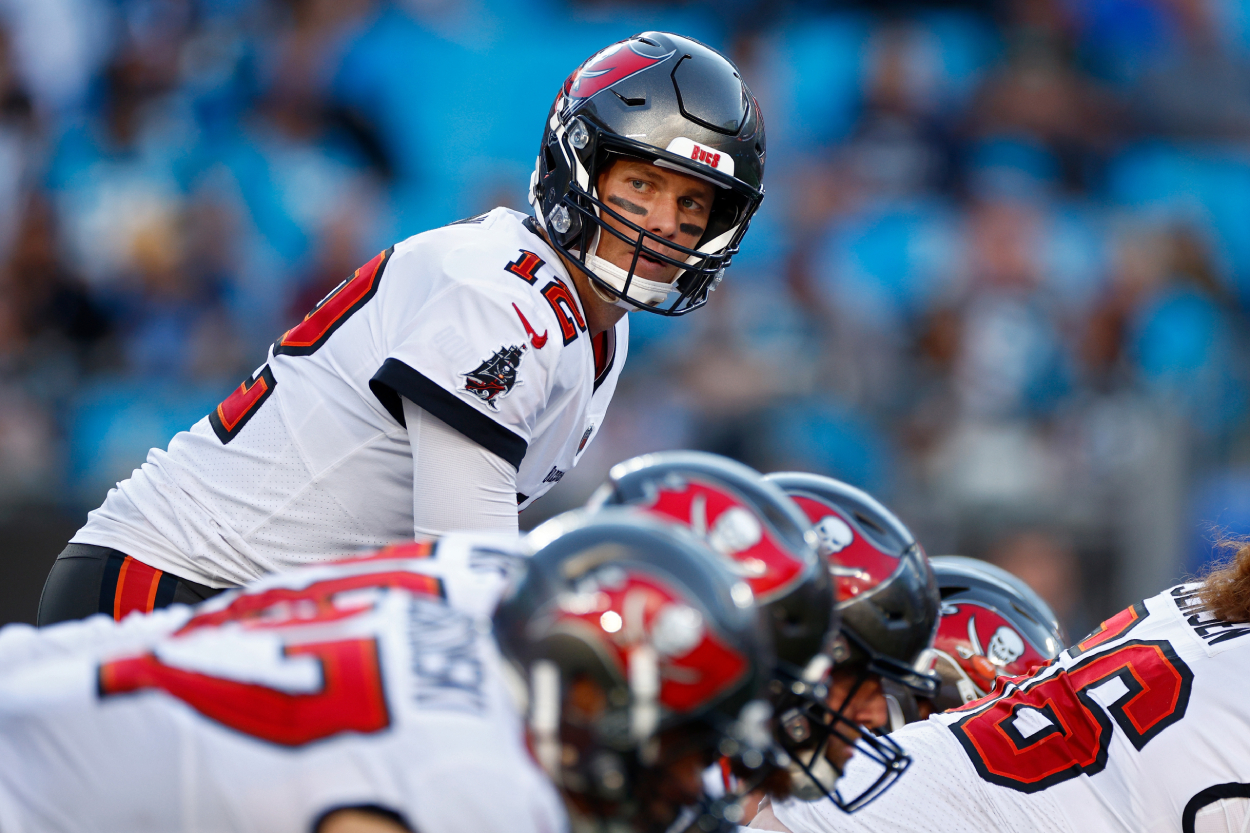 Belichick isn't the most warm and fuzzy person at the postgame podium. He did, however, apologize a week earlier for being "a little short" with reporters after his team's loss to the Indianapolis Colts. During the following Monday's Zoom call with reporters, the head coach offered his surprising apology.
"Look, fellas, I apologize if I seemed like I was a little short with you after the game," Belichick said, per NBC Sports. "Obviously a frustrating game, down 20-0, didn't do anything well enough. There isn't really much to say at that point without watching the film. Clearly we had problems in every area, so there was no simple answer. Every play could have been better, every area of coaching could have been better, every area of playing could have been better. And any of that would have helped.
"So, not really trying to be short, but honestly, there wasn't too much to say. I don't know that there's a whole lot more to say now. But it's not your fault. It was a frustrating game."
Maybe Belichick's soft side prompted one reporter to try something new the following week. After the Patriots lost their second straight game, which bumped them from the division lead, a reporter oddly asked the usually-terse Belichick if he had any New Year's resolutions he wanted to share.
Belichick brushed it to the side, politely offering, "No. Not right now. Maybe next week."
Tom Brady draws some New Year's inspiration from the reporter
When it comes to Brady and New Year's resolutions, what could he possibly want to change? The 44-year-old quarterback continues to play at a high level. He's won seven Super Bowls, including one last year in his first season with the Buccaneers.
On the latest episode of the Let's Go podcast with Jim Gray, Brady spoke about the reporter asking Belichick about his resolutions and drew inspiration from it. In fact, the quarterback said that for his own New Year's resolution, he wanted to be just like that reporter.
"I want to be as brave and courageous as she was, asking that question to Coach Belichick after a loss," Brady said. "That's what I want for the New Year.
"That was awesome. Good for her. I could've predicted that answer. It's usually not the best time to ask a coach about things like that after a loss."
Brady adds another New Year's resolution to his list
Brady is in his 22nd year in the NFL and isn't showing any signs of slowing down. After guiding the Buccaneers to a Super Bowl last year, he's hungry for another one.
Brady and the Bucs are 11-4 and headed to the postseason once again. He's in the thick of the MVP race after throwing for 4,580 yards and 37 touchdown passes through 15 games. He's having too much fun and is hoping his playing days continue well after this season.
That brings us to his other New Year's resolution.
"I think I'll do what most people do. I think I'm gonna splurge for a local gym membership," Brady said. "At 44, I have to stay in shape."
If Brady follows through on that one, he'll continue to make life tough on his NFL opponents for the foreseeable future.