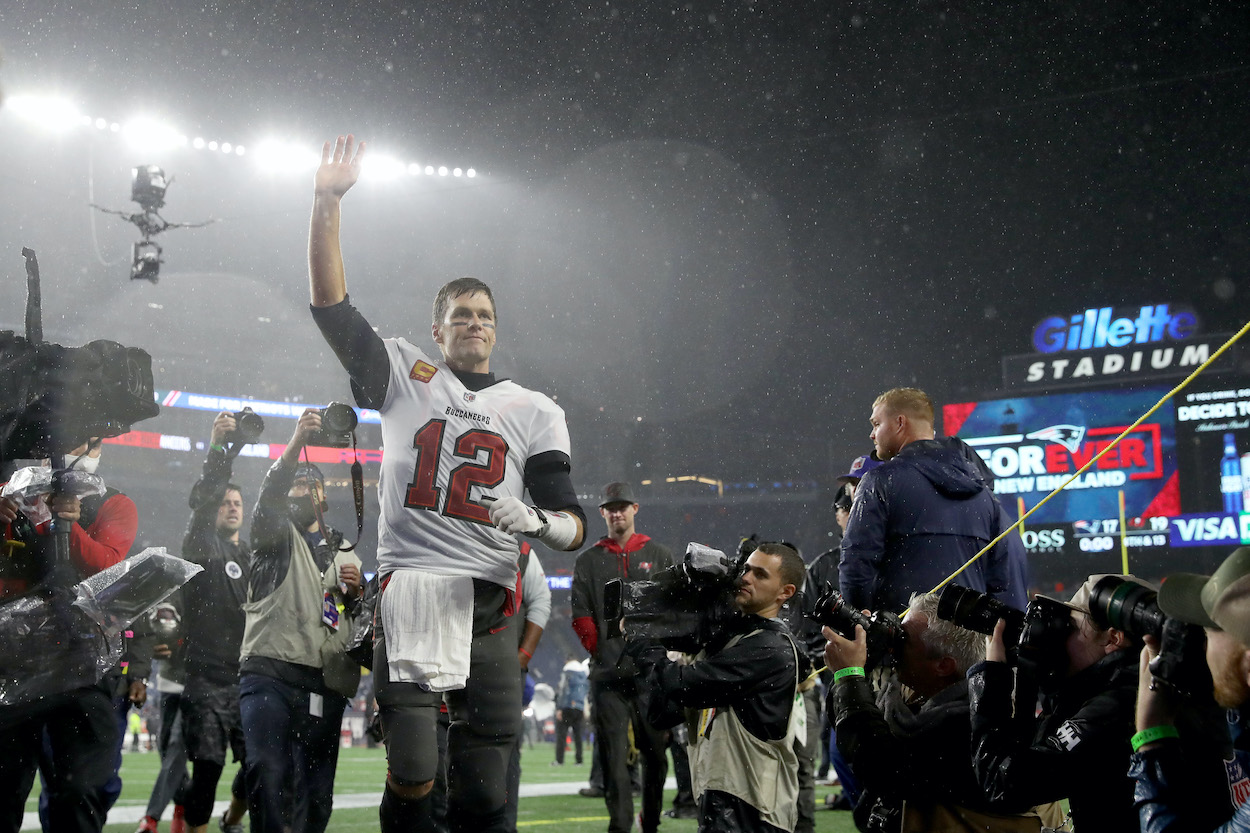 Tom Brady Passionately Debunks a Damaging Lie About His Relationship With Bill Belichick: 'Nothing's Really Accurate'
Tom Brady admits his relationship with Bill Belichick isn't what the media made it out to be.
When Tom Brady shockingly left the New England Patriots for the Tampa Bay Buccaneers last year, it seemed as if everyone had a theory as to why. The most popular assumption was that Brady's deteriorating relationship with Bill Belichick finally caused him to crack, and the legendary quarterback had to get away from his longtime head coach.
But after defeating Belichick and the Patriots in his highly anticipated return to Gillette Stadium on Sunday night, Brady put those rumors to rest once and for all.
Tom Brady gets the best of Bill Belichick in his return to Foxborough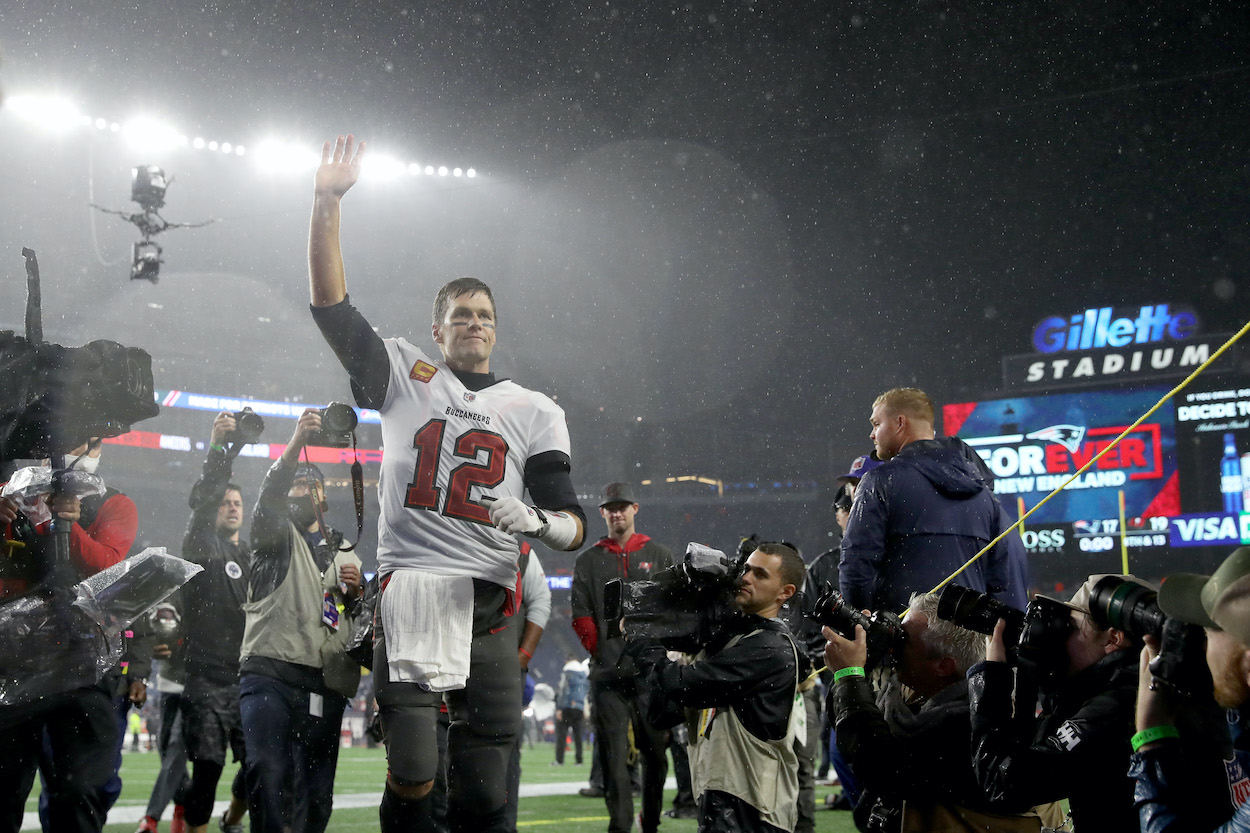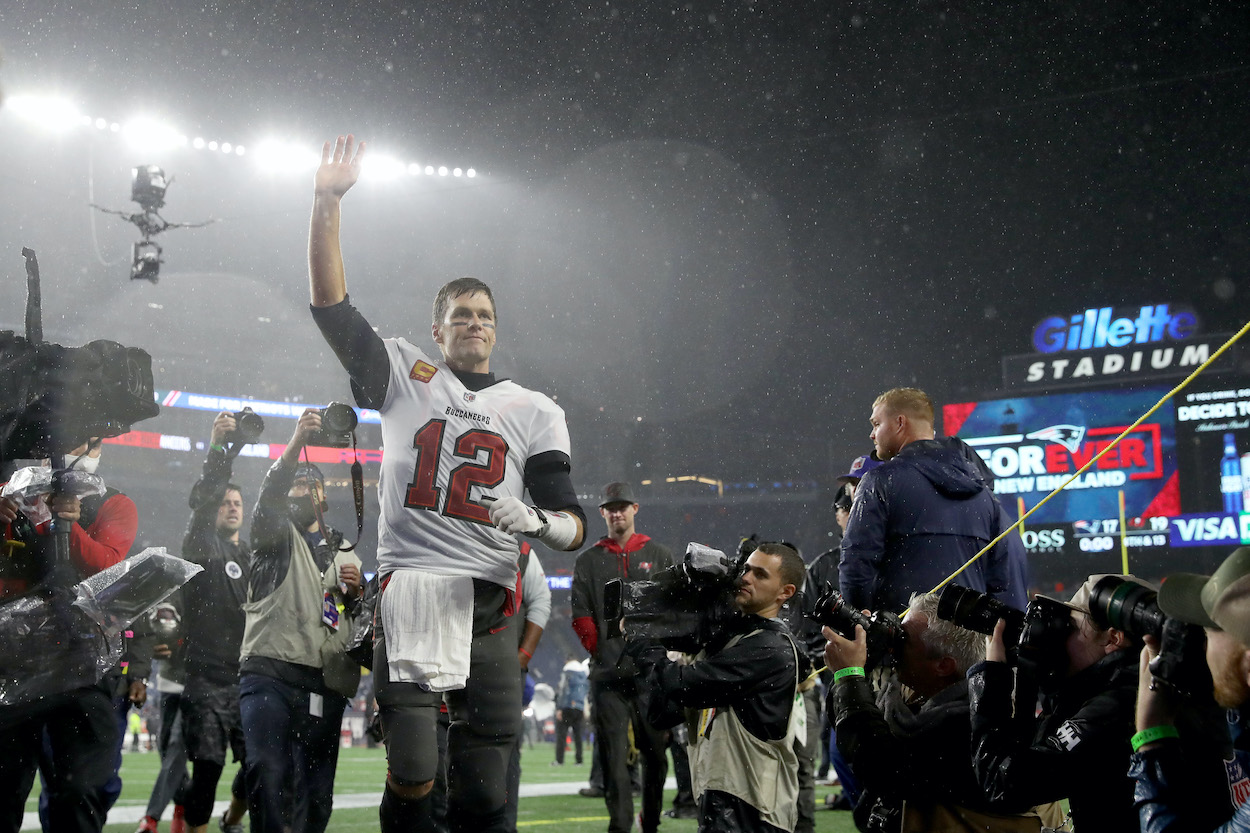 The entire football world was fixated on Brady's return to Foxborough for the first time since he skipped town for the Buccaneers in 2020. It was by far the biggest storyline of the young NFL season to this point, and the matchup lived up to the hype.
Belichick's defense stifled Brady from the opening kick as the Bucs managed just six points in a rainy first half. The Patriots took a one-point lead in the fourth quarter after a touchdown pass from Mac Jones to Jonnu Smith, but Brady immediately responded with a long drive that ended in a field goal. New England and Tampa Bay then traded field goals to set Jones up for a game-winning drive with just over two minutes remaining.
The rookie QB led his team into field-goal range, but Nick Folk clanked his 56-yard attempt off the left upright to seal Brady's revenge victory.
It was an emotional night for the former Patriot, and he spoke about his old head coach after the game.
Tom Brady debunks a damaging lie about his relationship with Bill Belichick
After the game clock struck zero on Sunday night, fans watched as Brady and Belichick shared a brief hug on the field before departing for their locker rooms. It was an odd exchange that lasted only a few seconds, so fans immediately surmised the relationship between the two really was strained.
But Brady debunked that rumor in his postgame comments.
So much is made of our relationship. As I said earlier this week, from a player's standpoint you just expect the coach to give you everything he's got, and I'm sure as a player that's what he was hoping from me. But nothing is really accurate that I ever see. It's all kind of … definitely doesn't come from my personal feelings or beliefs. I have a lot of respect for him as a coach.

Tom Brady
Brady and Belichick didn't say much on the field after the game, but they caught up later away from the hounding cameras.
"Whoever characterizes our relationship is completely wrong"
After the game, Belichick reportedly entered the Buccaneers locker room and spent about 20 minutes speaking with Brady in private. It was a fitting goodbye for the two future Hall of Famers who wanted to keep the details of their relationship away from the media for two decades.
That's why fans came up with the narrative of a deteriorating relationship running Brady out of town. It was never about his feelings toward Belichick, and he reiterated that to Peter King of NBC on Sunday night.
"It was a very personal, private thing," Brady said, per King. "We've always had that type of relationship where we can say things to each other. You know, whoever characterizes our relationship is completely wrong. People want to focus on so much stuff that's so unimportant. You know? We were together for 20-plus years and we were so productive and successful and I learned so much from him. Loved my experience here, loved my relationship with him."
Brady and Belichick will always be NFL legends, and they'll always be good friends no matter what picture the outside world decides to paint.
Like Sportscasting on Facebook. Follow us on Twitter @sportscasting19.