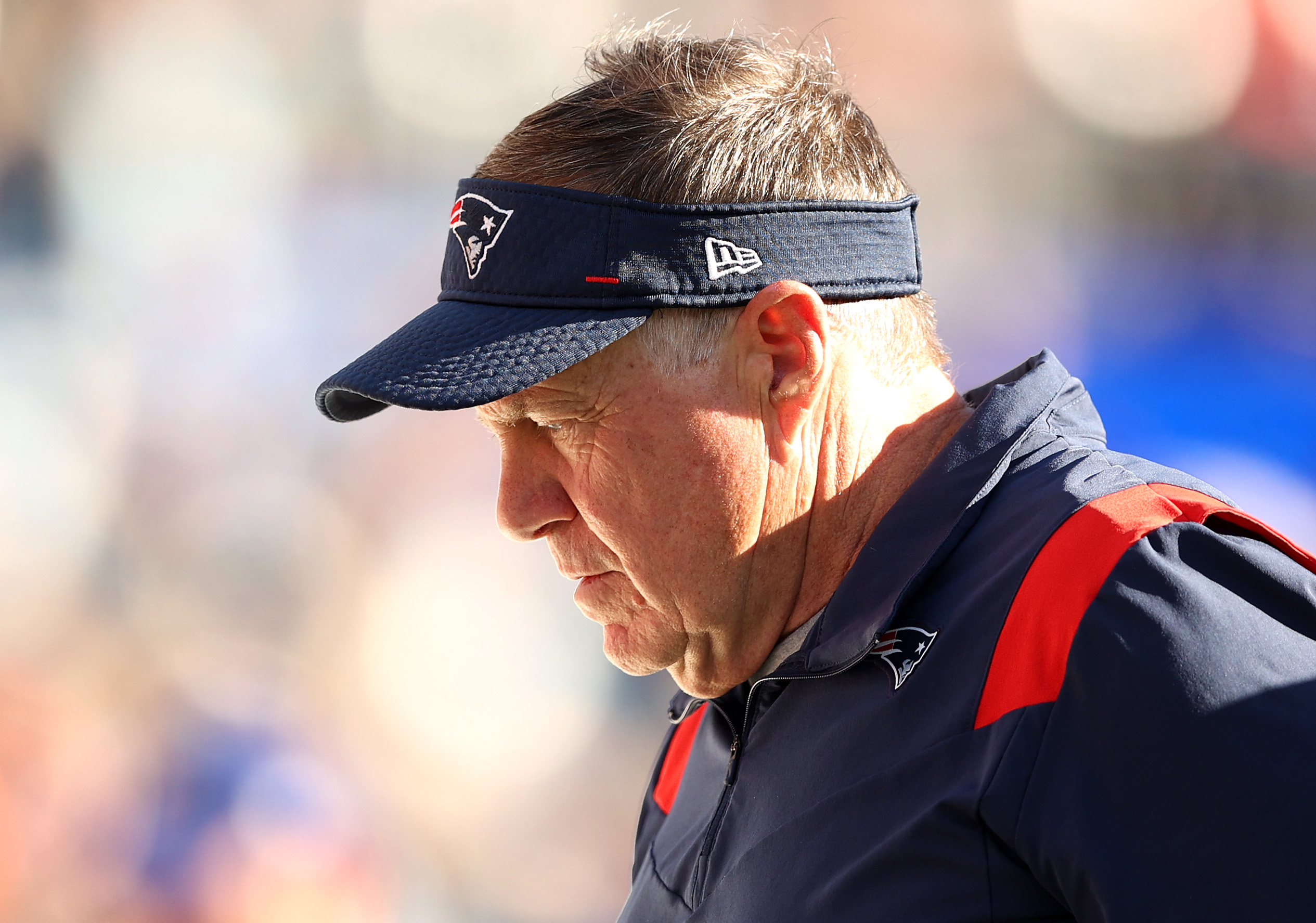 Bill Belichick Is Showing He's No 'Genius' so Let's Stop Calling Him One
It's time to shed that "genius" label many have tossed at New England Patriots coach Bill Belichick.
Can we please no longer use 'genius' and 'Bill Belichick' in the same sentence? We're finding out quickly the New England Patriots coach might be more overrated than genius-like. This isn't to say Belichick isn't a darn good coach, but he's doing a pretty good job of dispelling the myth that he's got these special powers and is the greatest of all time in the coaching ranks.
Bill Belichick happened to coach the greatest quarterback of all time in Tom Brady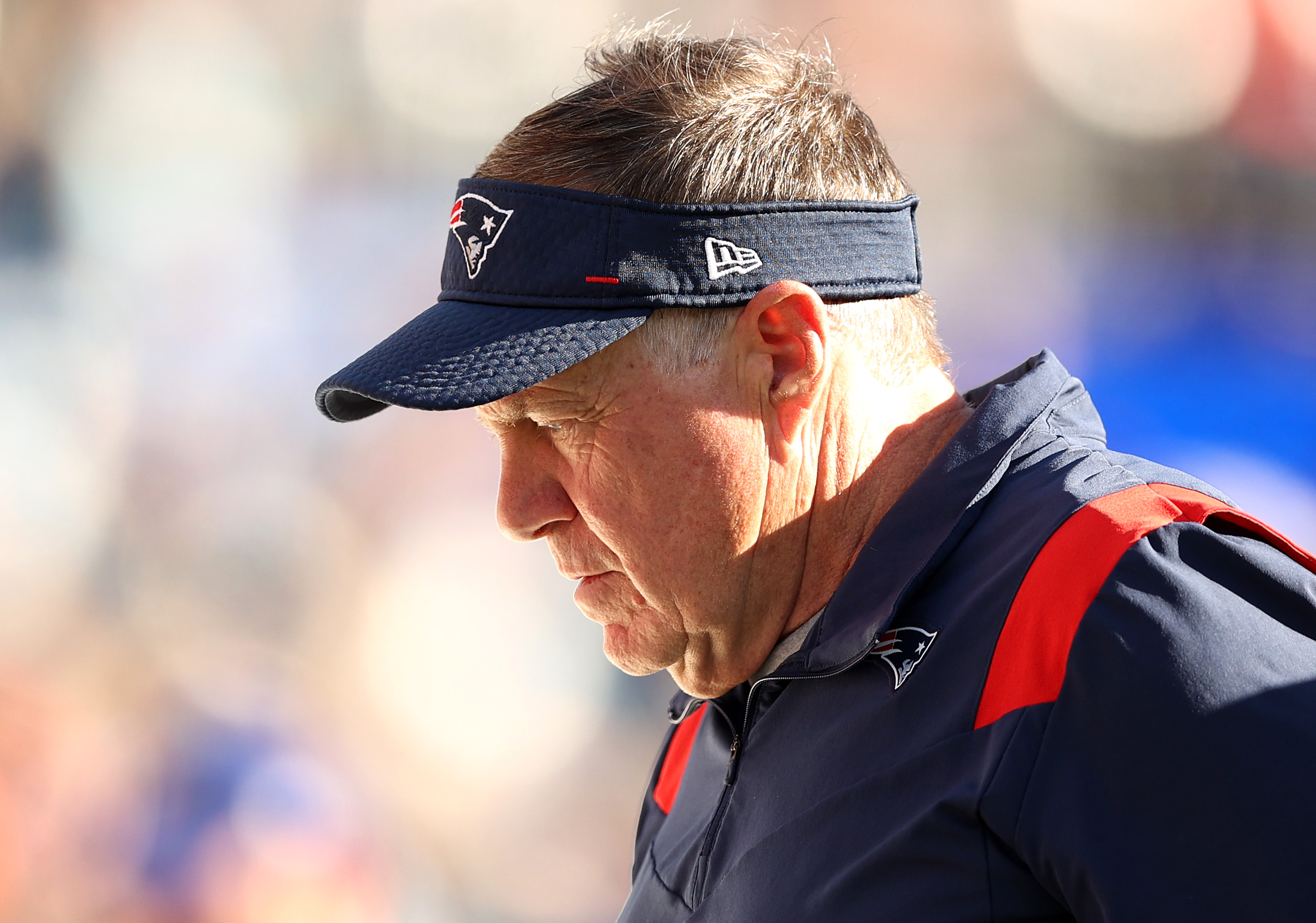 It took me forever to admit Brady was the best quarterback of all time. Is Brady the most talented quarterback to ever play in the NFL? No. Is he the most talented QB playing today? No. Patrick Mahomes and Aaron Rodgers are far better athletes with better all-around skills, but Brady's mental makeup and his will to win, combined with his dominant play, set him apart.
Sure, Belichick drafted Brady, but grabbing a guy in the sixth round isn't a genius move. It's a lucky one. It's also one that helped him become labeled as one of the game's greatest coaches.
Brady has made Belichick, not the other way around. The two made one of the NFL's greatest tandems ever, but it's over, and we're seeing that only one can survive without the other.
Brady has thrived in Tampa with a new coach and new teammates. Belichick is struggling without Brady.
Bill Belichick has shown he can't win without Tom Brady
Before joining the Patriots, Belichick spent five years as head coach of the Cleveland Browns. He had one winning season, going 11-5 in 1994. He never had more than seven wins in a year other than that 11-win season.
Things didn't get a whole lot better in his first year with the Patriots. He took over the team in 2000 with Drew Bledsoe still at quarterback and went 5-11.
It wasn't until the following season when Belichick had his first winning season with the Patriots. It just so happened it was Brady's first year as a full-time starter after he took over for an injured Bledsoe in Week 2. The rest is history. Brady and Belichick won six Super Bowls together.
Brady left after the 2019 season, and Bill Belichick and the Patriots tanked it again without the legendary quarterback, finishing 7-9. This year, they were favored in all three games they've played but stand at 1-2.
Belichick backers will say he's working with a rookie quarterback and needs time to develop him. That may be the case, but a genius still should be able to win close games with a rookie. Last year, he had a veteran and former MVP in Cam Newton and still managed only seven wins.
Belichick and the Patriots went on a wild spending spree in free agency this year, and it certainly hasn't paid off. The Pats spent $159.6 million in guaranteed money over a nine-day period to reshape their team, and so far it's been a bust.
Brady returns to Foxborough to face Belichick
Brady has a golden opportunity to stick it to his old coach and former team Sunday night when the Buccaneers come to New England. A 1-3 start for New England clearly wouldn't be ideal and would further make my point. That one victory came against the lowly New York Jets.
Belichick needs to show he can win with a quarterback not named Brady. According to CBS Sports, Belichick's record without Brady as his starting quarterback during the regular season is 63-75 — far from genius-like. Belichick's lone success without No. 12 came in 2008 when he went 10-5 with Matt Cassell as the starter after Brady went down in the opener with a torn ACL.
Belichick is 26-30 as the Patriots coach without Brady. It's time for Patriots fans and Belichick backers to take a step back and understand it was Brady who made Belichick.
It pained me a great deal to admit it and took me too long to come to the realization that Brady is the GOAT of the NFL. Now, Patriots fans need to suck it up and realize that Belichick just may not be that genius everyone thought he was.