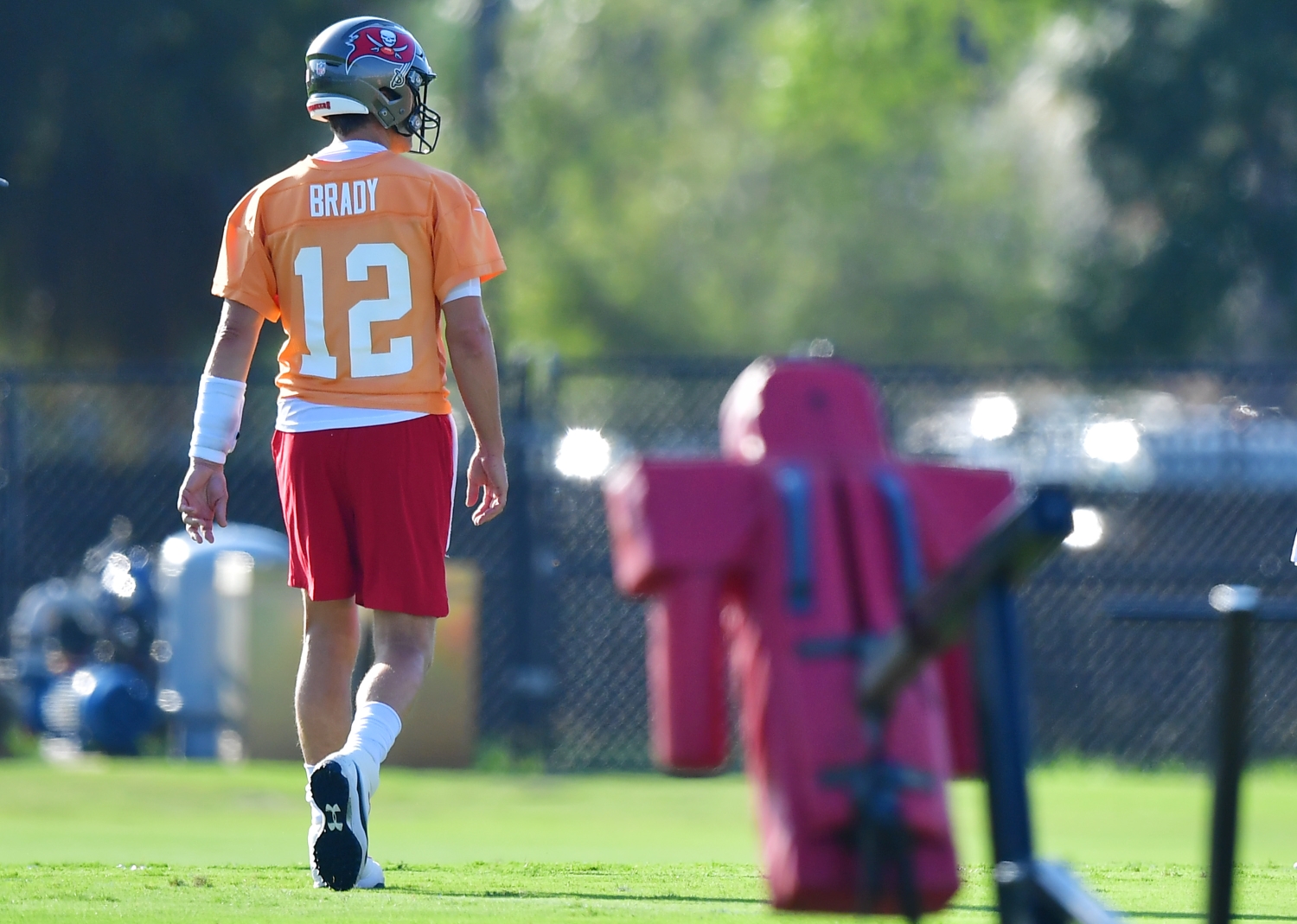 Tom Brady's Shocking Decision to End a 13-Year Relationship Has Given Him an Interesting New Advantage at Age 44
Tom Brady finally ended a 13-year relationship, and by doing so, the Tampa Bay Buccaneers quarterback could take his game to a new level in his age-44 season.
Tom Brady has undergone quite a transformation since he left the New England Patriots. After largely marching to the tune of Bill Belichick's drum for two decades, the legendary quarterback has done things differently since he joined the Tampa Bay Buccaneers.
Considering he won his seventh Super Bowl title in February (and had quite the celebration afterward), it's safe to say a change of scenery paid off for Brady. And as long as he stays healthy, he has a strong shot of adding an eighth ring to his collection in less than six months.
However, while Brady can look forward to seeing plenty of familiar faces in the huddle, his teammates won't see the same version of TB12 in 2021. By making a shocking decision to bring a 13-year relationship to an end, the future Hall of Famer has an interesting new advantage heading into his age-44 season.
Tom Brady has the benefit of continuity on his side heading into the 2021 season
Think the Buccaneers understand the importance of keeping their quarterback happy?
Unlike Bill Belichick, general manager Jason Licht and head coach Bruce Arians have done everything possible to set TB12 up for success. From swinging a trade for Rob Gronkowski to signing Antonio Brown, Tampa's power tandem didn't hesitate to bring in pieces to make Brady's life easier.
Obviously, that strategy paid off.
Surprisingly, Licht and Arians lived up to their promise of keeping the band together. Although it required some expensive investments, the duo ensured all 22 starters from last year's team will take the field again in 2021.
Considering they achieved championship glory with a quarterback who reportedly played the 2020 season on a torn MCL, the Buccaneers certainly look like a strong contender to claim back-to-back titles. After all, a healthier version of Brady operating an offense full of familiar faces should prove even more difficult to stop.
Ironically, though, an organization that clearly values continuity will rely upon a leader who has an interesting new advantage thanks to his surprising decision to bring a 13-year relationship to an end.
Brady's shocking decision to end a 13-year relationship has given him an interesting new advantage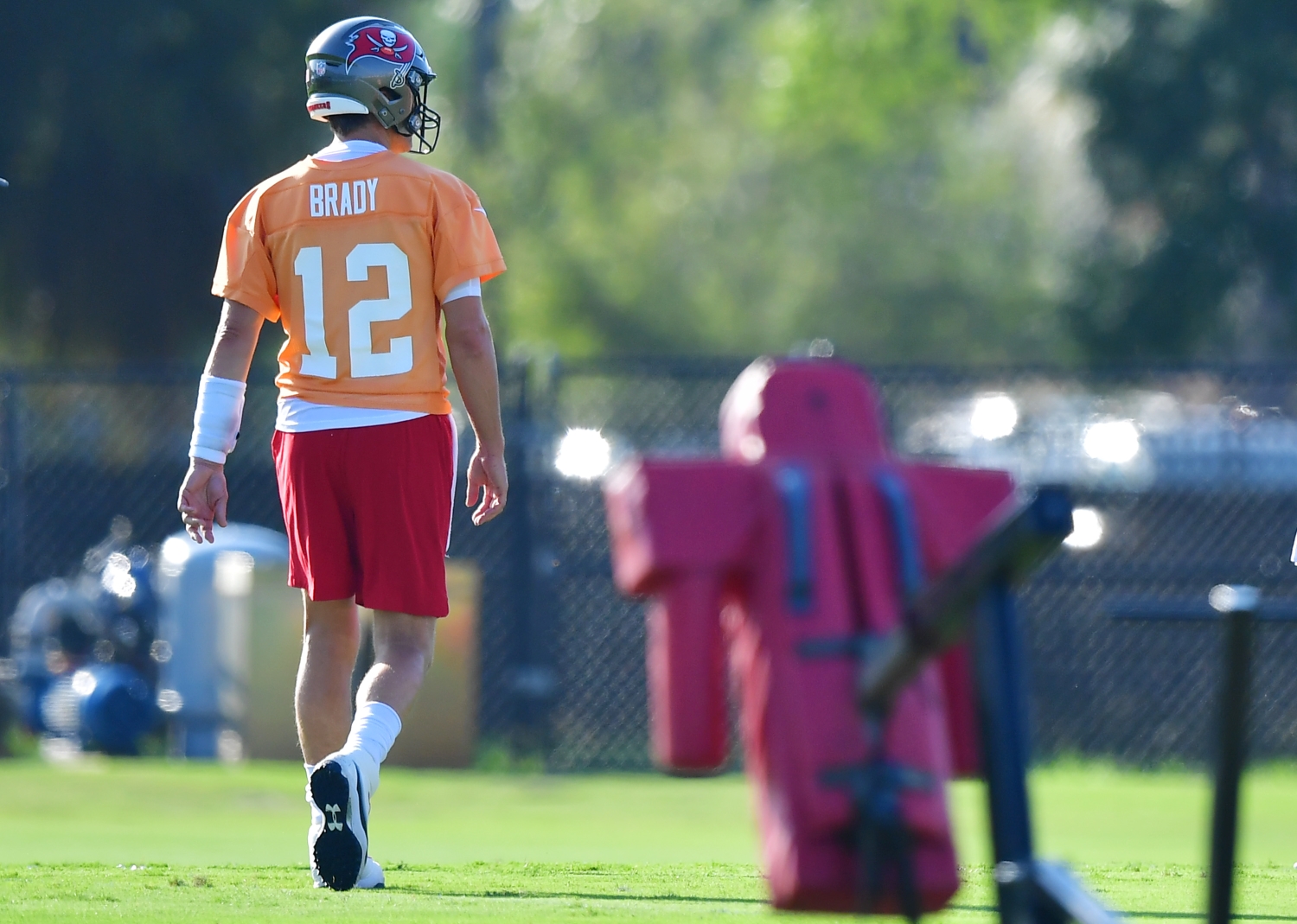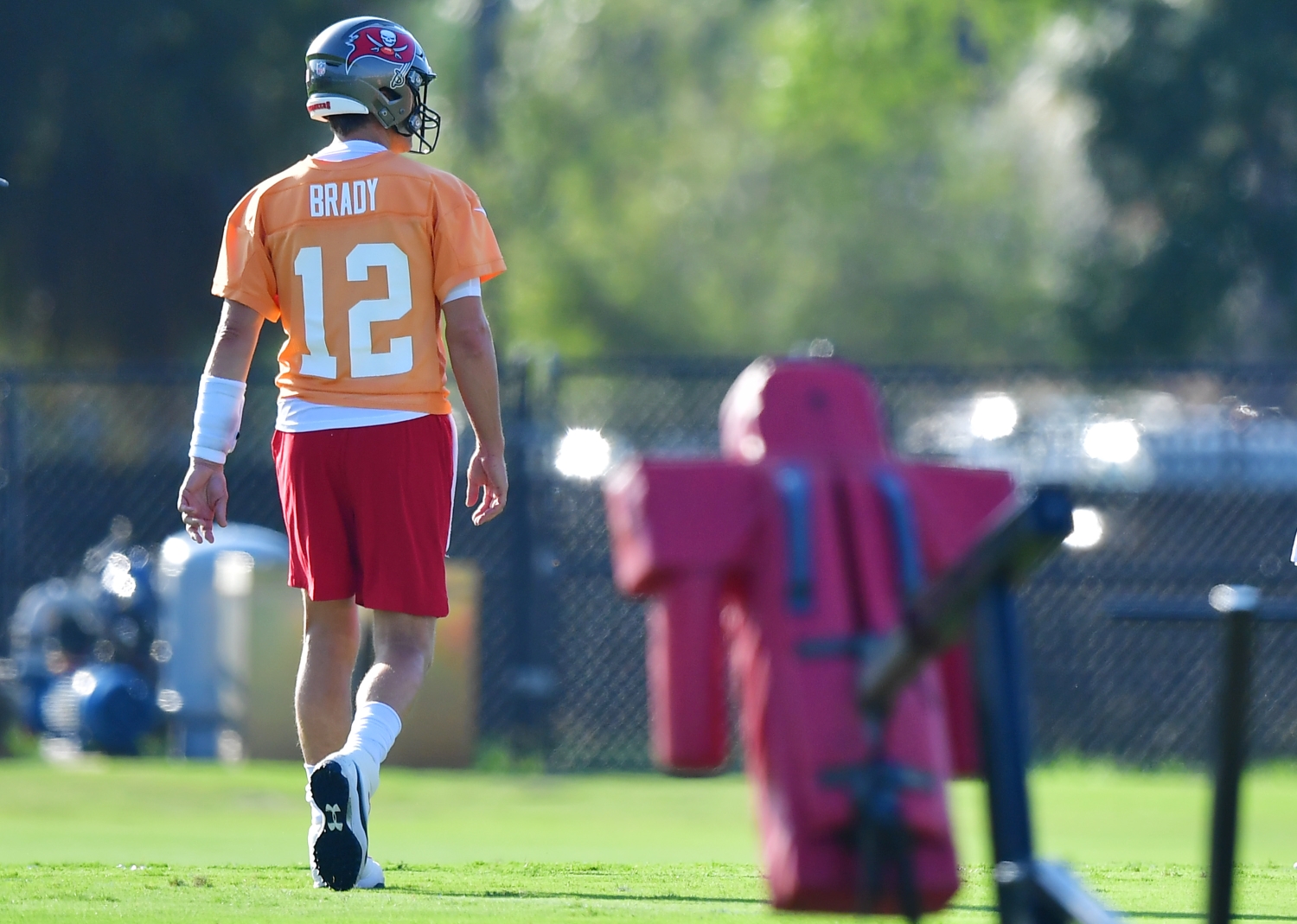 Ever since he took over for an injured Drew Bledsoe in 2001, Brady has made magic happen by relying on his intelligence, toughness, and accuracy rather than pure physical prowess. And despite not being an elite athlete for the position, he's made a number of clutch throws over the last two decades thanks to his ability to deftly move in the pocket to escape oncoming rushers.
Unfortunately for Brady, his career changed forever in the Patriots' 2008 season opener when he couldn't avoid a low hit by Bernard Pollard. After tearing his ACL and MCL, the iconic quarterback returned the following year with a brace on his surgically-repaired left knee. Brady wore the device throughout the rest of his time in New England, and he also used it during his first season in Tampa.
However, that 13-year relationship with his trusted knee brace has shockingly come to an end.
Even after dealing with a nagging MCL injury for over a year, Brady will continue his career without the popular piece of protective equipment. Although that could be viewed as a risky move, the five-time Super Bowl MVP sounds exciting about the new advantage he has heading into his age-44 season.
"It's good for me to feel like I can move around freely," Brady told Rick Stroud of the Tampa Bay Times. "I had a knee sleeve on for 13 years. Just that little bit of compression keeps a hamstring from working the right way. You try to compress the knee to keep it more stable, but then you're also compressing the quad. This is the first time that I've been able to run and not think about it. I'm not going to turn into Michael Vick out there, but at least I'm not going to be super restricted."
Will the change result in a drastically different version of the Buccaneers' offense?
Of course not.
Brady will always remain a pocket passer. However, if he feels less restricted, that could allow him to move more freely in the pocket and buy extra time. Plus, with all those weapons at his disposal, it's scary to think that the second year of the TB12 era could include more explosive plays and big point totals.
Can a 44-year-old version of TB12 lead the Buccaneers to a second straight Super Bowl title?
Armed with the advantage of not having a bulky brace wrapped around his left knee for the first time in over a decade, Brady has a chance to surpass the impressive numbers he put up in 2020. And as long as Alex Guerrero continues to keep his No. 1 client feeling supple and as close to 100% as possible, the Buccaneers should feel confident about their chances of repeating as Super Bowl champions.
Tampa projects to have a top-five offense and a top-five defense. In fact, it wouldn't be a surprise if Arians' team finishes No. 1 in either category.
Will the Buccaneers have to overcome some hurdles?
Every NFL team faces challenges throughout the year. Injuries can strike at any time, and the COVID-19 factor also comes into play.
Ultimately, though, health seems like the only factor that could derail Tampa's title dreams.
For Tom Brady's sake, hopefully his left knee holds up without an added layer of protection.
Like Sportscasting on Facebook. Follow us on Twitter @sportscasting19.