However Much Tony Finau Pays His Caddie at the PGA Hero World Challenge Won't Be Nearly Enough to Matter Since He Owns the Utah Jazz
Article Highlights:
Tony Finau is one stroke off the lead through 36 holes at the Hero World Challenge
Finau is without regular caddie Mark Urbanek, whose wife is expecting a baby
Substitute caddie Ryan Smith is a Utah businessman worth $1.5 billion
Tony Finau isn't off to much of a start in the early stages of the new PGA Tour season, but the 32-year-old Utah native is in great shape at the Hero World Challenge in the Bahamas, sitting one shot behind Bryson DeChambeau and tied with Brooks Koepka and Colin Morikawa entering the weekend.
At $3.5 million, the tournament purse is modest by current standards for top pro golfers, and the winner's share will be $1 million. Even if he triumphs, Finau might have to fork over the whole check to his caddie just to make it meaningful.
PGA Tour veteran Tony Finau's caddie was unavailable this week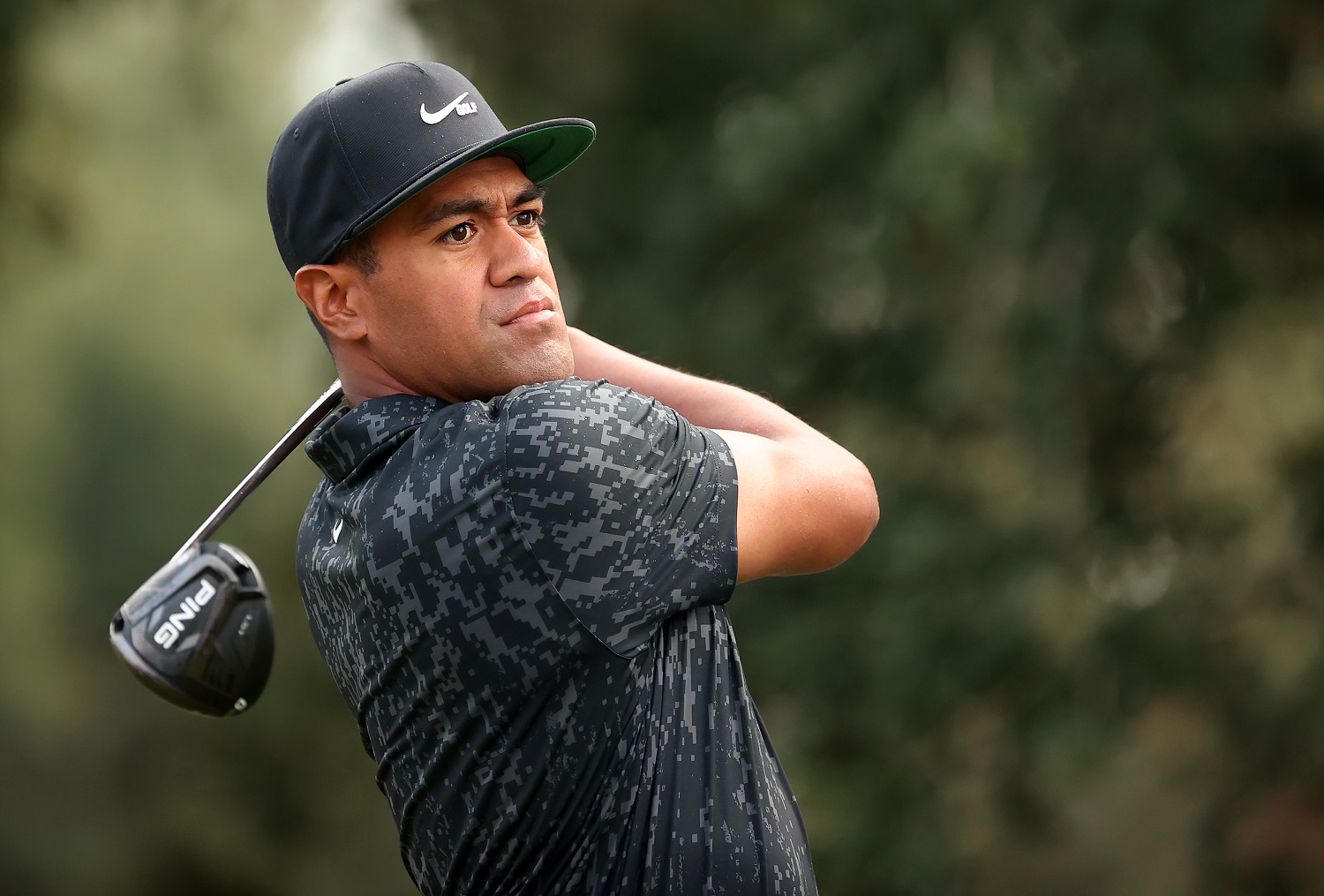 A lot of top PGA Tour performers don't spend much time competing from mid-December through the year-end holidays even though it's the start of a new season. Most of the purses are in the range of $7 million to $8 million, which is fine, but the big-money events start with the $12 million Genesis Invitational in mid-February, and that's when the stars start showing up more frequently.
The guys who can afford it take most of the end of the year, especially if they played a full season and capped it off with the Ryder Cup in September. Tony Finau fits that description. The tour veteran from Utah scored career victory No. 2 at The Northern Trust in late August, followed it with top-15 showings at the BWM Championship and the Tour Championship, and then helped the United States to a drubbing of Europe in the Ryder Cup.
Having concluded the season at No. 10 in the Official World Golf Ranking, Finau was entitled to time off, and some of the rust has shown. In his first three starts of the new season, Finau has tied for 45th twice and missed a cut.
He chose to play in the exclusive event in the Bahamas this week, but he arrived without his regular caddie. Mark Urbanek is sitting the week out to stay home with his wife, who is expecting a child.
Tony Finau's substitute caddie in the Bahamas is worth $1.5 billion
Tony Finau knew before Halloween that caddie Mark Urbanek would probably be unavailable this week for the Hero World Challenge in the Bahamas, so he lined up an impressive, albeit inexperienced, replacement.
The pinch-hitter is none other than Ryan Smith, 43, who led a group that bought a majority interest in the NBA's Utah Jazz a year ago for $1.66 billion. Smith founded Qualtrics, a cloud computing innovator that industry behemoth SAP gobbled up for $8 billion in January 2019 just days before the promising company's scheduled IPO.
Forbes pegs Smith's net worth at $1.5 billion, which leaves him with time to hang out around golf courses. In fact, he worked on a local course as a teenager, and Smith and his wife own a home on the 18th hole at Pebble Beach.
"Pebble Beach is like our home away from home and it's been a huge, crazy part of our lives," he told the Deseret News.
Finau is close to a scratch golfer, Finau told Golfweek.
Tony Finau and Ryan Smith have been longtime friends
As celebrities in Utah, Tony Finau and Ryan Smith have spent their share of time together, including on the golf course in the AT&T Pro-Am at Pebble Beach and the Dunhill Pro-Am in Scotland. Finau didn't have to think very long about asking Smith to fill in as his caddie this week.
The standard cut for caddies in PGA Tournaments is 10% of the prize money. That would work out to $100,000 if Finau scores his third career victory.
Paying that much to a guy worth $1.5 billion is literally like handing a $10 bill to a man who's walking around with $15,000 in his wallet at the time.
Regardless, the golfer plans to pay Smith.
"There's no reason not for me to give him his dues for the week," Finau said.
Like Sportscasting on Facebook. Follow us on Twitter @sportscasting19.