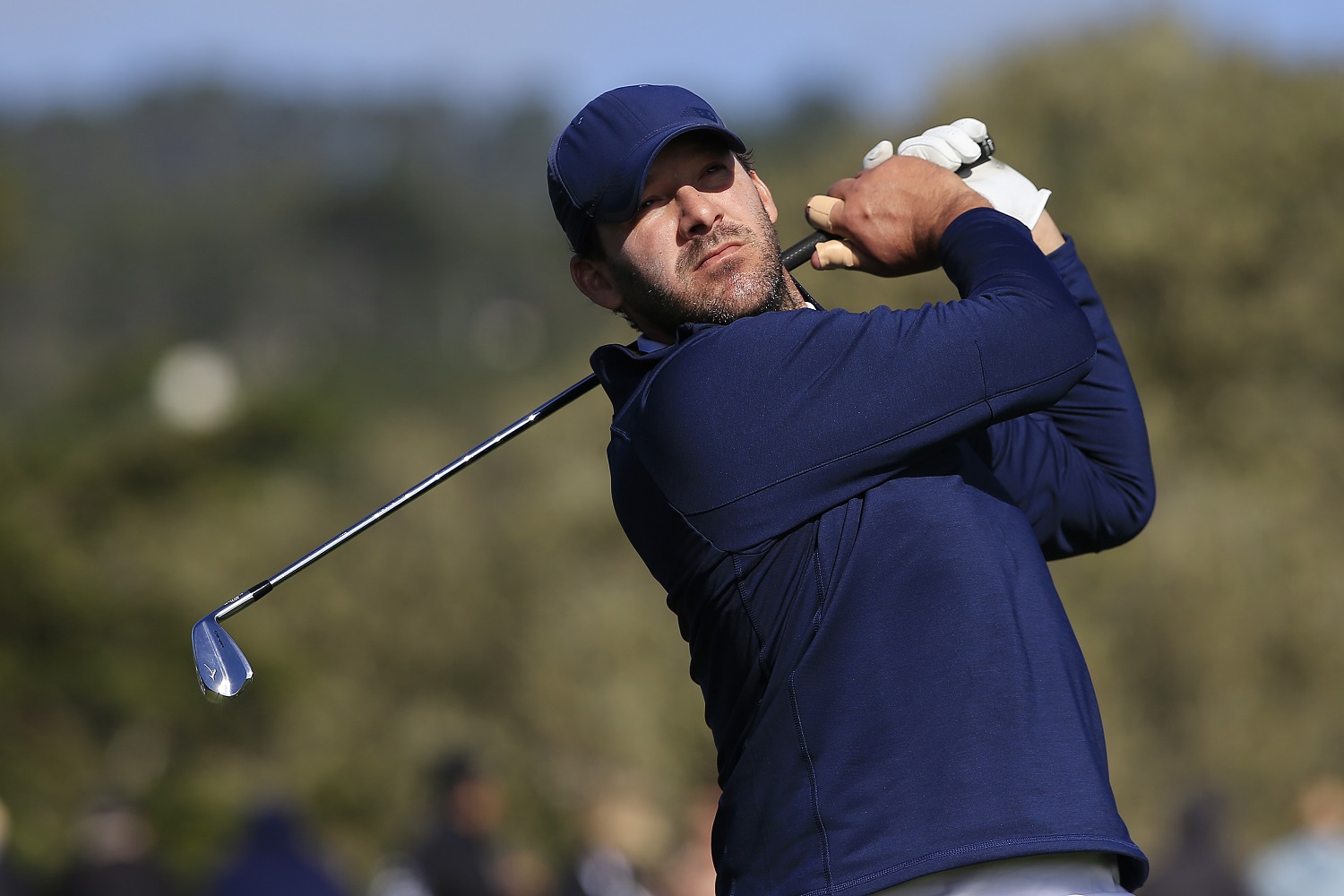 Tony Romo Will Have His Heart Broken on Father's Day Once Again
Tony Romo has been trying to qualify for golf's U.S. Open since early in his days as the quarterback for the Dallas Cowboys.
The need to compete that drove Tony Romo's 13-year NFL career with the Dallas Cowboys and took the team to the postseason four times has not dissipated. As for the results in his latest sports endeavor, let's just say they were (over) par for the course.
There is another sad Father's Day in Tony Romo's future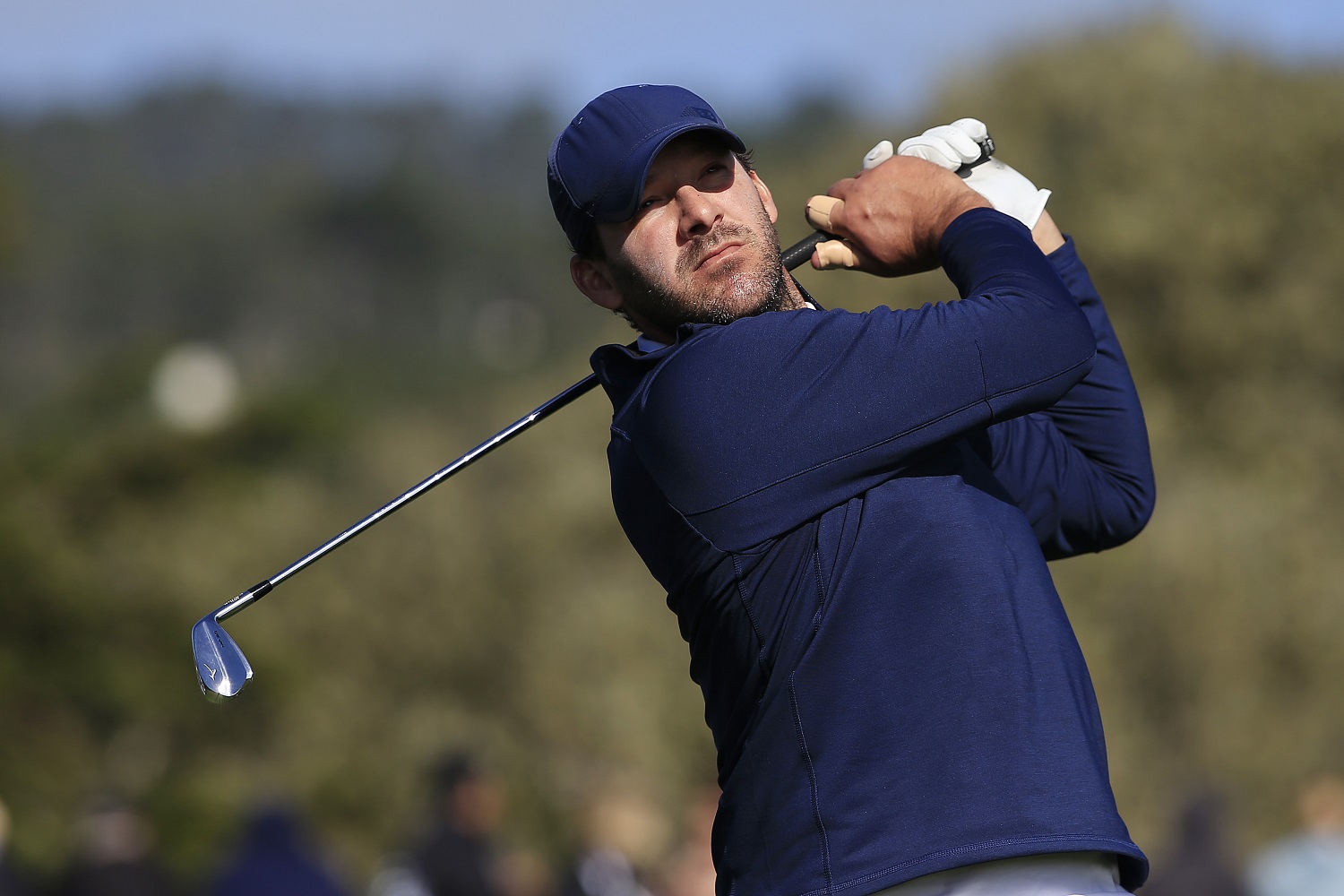 Youngsters with a dad who's a golf fan know the routine for the second Sunday in June: Let pop sleep in, give him a necktie at breakfast, and then leave him be for the all-day U.S. Open golf telecast. The tournament's final round is always on Father's Day, allowing for the occasional disruption caused by a pandemic.
Romo, 41, has sons 3, 7, and 9, and they can follow the prescribed routine next month because their father's plans to be away from home that day have fallen through – just like they have in every other year since 2005.
That's because Romo's bid to qualify for the 2021 U.S. Open being played at Torrey Pines in La Jolla, California, failed this week in Gunter, Texas, about 40 miles north of downtown Dallas.
If nothing else, Romo is persistent
Mimicking his career with the Cowboys, Romo came up short of the ultimate prize on May 12. Playing in the sectional qualifier in nearby Gunter, the retired Cowboys quarterback fired a 3-over-par 75. That left him two strokes short of forcing a playoff for a berth in the 36-hole final qualifier slated for May 24 at the Dallas Athletic Club.
Romo, a popular analyst on CBS football telecasts, played at The Bridges Golf Club, where he successfully advanced to the next stage in 2010, according to the Dallas Morning News. However, that qualifying bid ended when Romo followed up by firing a 71 at a course in The Woodlands, Texas, and then had to withdraw when weather delays created a conflict with his Cowboys practice schedule.
Tuesday's attempt turned out to be merely the latest in a string of recent disappointments for Romo, who has been trying to reach the U.S. Open via qualifiers in Texas since 2005.
In 2017, he shot a 3-over 75 in the local qualifier in Aledo. In 2018, he shot a 5-over 77 at Gleneagles Country Club in Plano. Two years ago, he fired a 74 in McKinney to miss advancing by four shots, according to Reuters.
Team-sport athletes have done before, though rarely
Golf is an offseason passion for many athletes, and baseball players have even been known to take their clubs on the road during the regular season. The skills that make athletes proficient in full-time jobs like hockey or baseball translate well to golf, though not necessarily well enough for guys like Romo to make a living at it.
According to the United States Golf Association, only three team-sport athletes have ever gone on to earn a berth in the U.S. Open.
The best known of that bunch is John Brodie, who played quarterback for the San Francisco 49ers from 1957-73, twice leading the NFL in touchdown passes. Brodie made the 72-hole championship field in 1959 and '81.
New York Yankees and Cincinnati Reds outfielder Sam Byrd, who retired after the 1936 MLB season, qualified nine times from 1938-51.
Former NHL player Bill Ezinicki also made the field nine times from 1947-68. He scored 79 goals in 368 games as a journeyman from 1944-55.
Like Sportscasting on Facebook. Follow us on Twitter @sportscasting19.