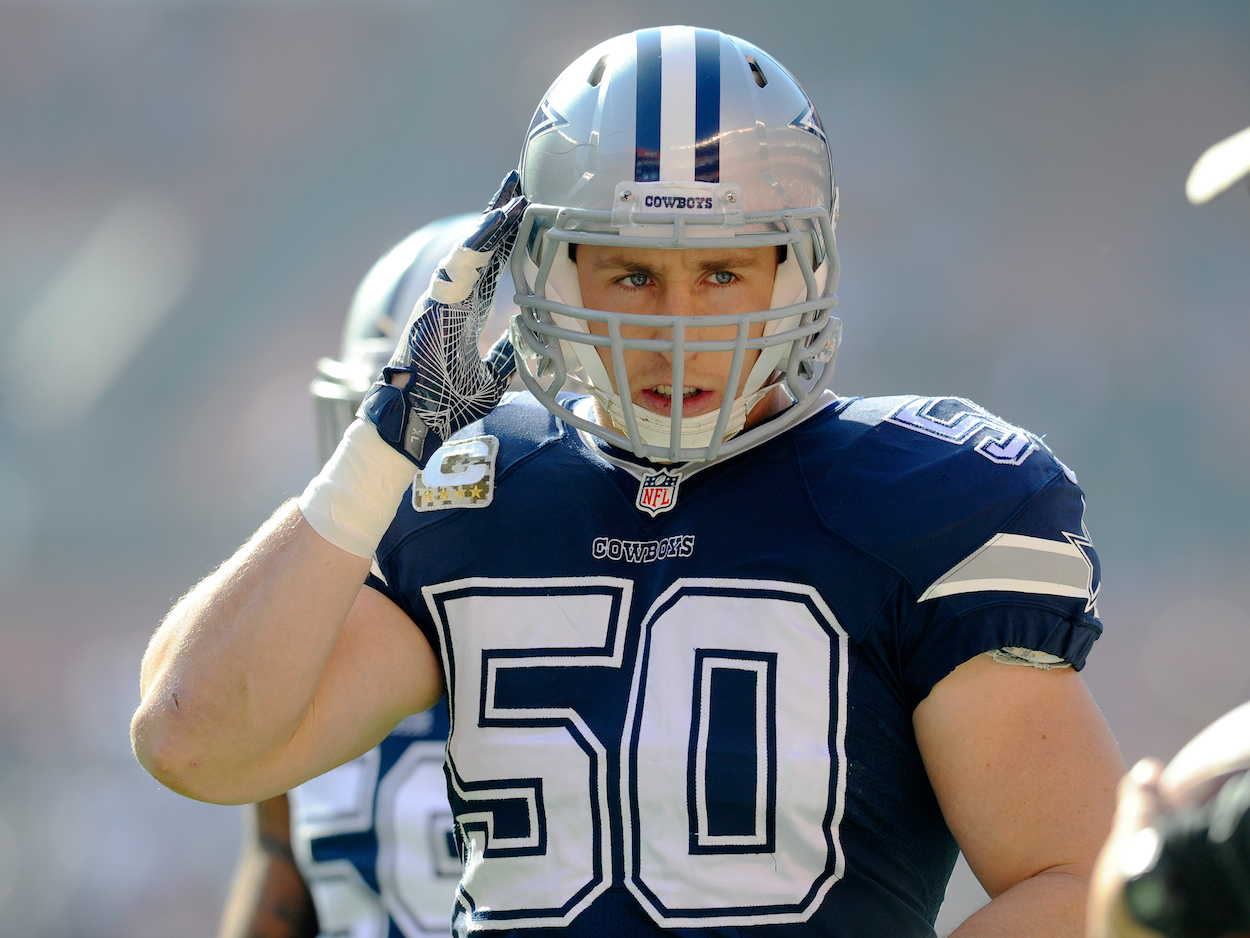 The Dallas Cowboys Just Suffered a Brutal Retirement Blow That Makes Jerry Jones' NFL Draft Decision Even Easier
Longtime Dallas Cowboys linebacker See Lee announced his retirement on Monday, forcing Jerry Jones to make an easier NFL draft decision.
The Dallas Cowboys could go a variety of different directions with the No. 10 overall pick in the 2021 NFL draft. Jerry Jones will most likely have his pick of a top cornerback, offensive lineman, defensive lineman, or linebacker, but he could also make an aggressive move to the front of the draft for Florida tight end Kyle Pitts.
After the brutal retirement announcement from oft-injured linebacker Sean Lee, though, Jones' decision in the first round was just made that much easier.
Sean Lee announces his retirement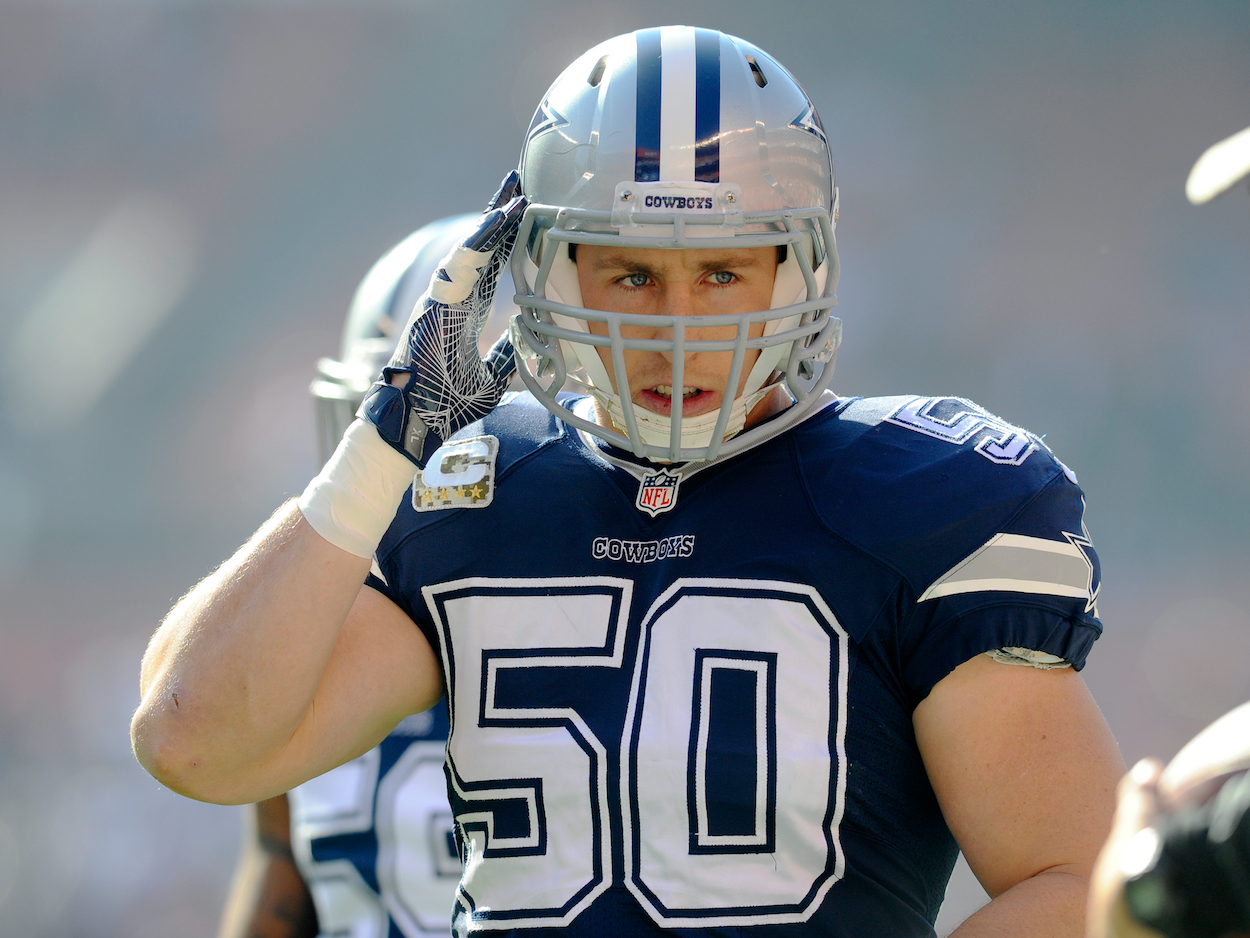 Cowboys fans knew this day was coming soon, but it's still crushing, to say the least. Lee, who played his entire 11-year NFL career with the Cowboys, announced his retirement on Monday, per Todd Archer of ESPN.
Over the course of his impressive career in Dallas, Lee racked up 802 combined tackles, 60 tackles for loss, and 15 interceptions from the middle linebacker position. The Penn State product wasn't just the most productive tackler for the Cowboys defense when he was on the field, but he was also the captain who communicated blitzes and coverages to the entire unit. His ability to dissect an offensive play call and fly to the ball was elite when he wasn't nursing an injury.
But that was the biggest issue for Lee throughout his NFL career. He missed at least one game due to injury in 10 of his 11 seasons as a pro. Lee also suffered at least three concussions during his time in Dallas, which was undoubtedly a huge factor in his retirement decision.
Where do the Cowboys now stand at linebacker?
With Lee walking away from football at the age of 34, the Cowboys find themselves thin at the linebacker position. Leighton Vander Esch and Jaylon Smith are more than capable replacements, and recently signed Keanu Neal provides some much-needed depth. However, all three have extensive injury histories.
Dallas can't count on all three players to stay healthy over the course of a 17-game season.
The Cowboys' brutal retirement blow makes Jerry Jones' NFL draft decision an easy one
When the Cowboys find themselves on the clock this Thursday night (assuming Jones doesn't get carried away and trades up in the first round), the front office will be faced with a franchise-altering decision. Dallas will have numerous top prospects available at 10th overall, and it has plenty of holes to fill along the depth chart.
But after Lee's retirement announcement, Jones needs to use the Cowboys' first-round pick on a defensive playmaker.
The obvious choice might be talented linebacker and fellow Penn State product, Micah Parsons. Parsons can immediately step into the starting lineup as Lee's replacement from day one. He's a rangy athlete who can make plays all over the field and change any game with a single play.
If Jones is content with his current linebacker group, though, he should shift his focus to cornerback. Patrick Surtain II out of Alabama and Jaycee Horn out of South Carolina both look like future Pro Bowlers, and they could both be available at No. 10.
With Dak Prescott returning this season, the offense will handle its business week in and week out. It's Dallas' defense that needs more impact players. If the pick isn't Parsons, Surtain II, or Horn, Jones will have some questions to answer.
All stats courtesy of Pro Football Reference