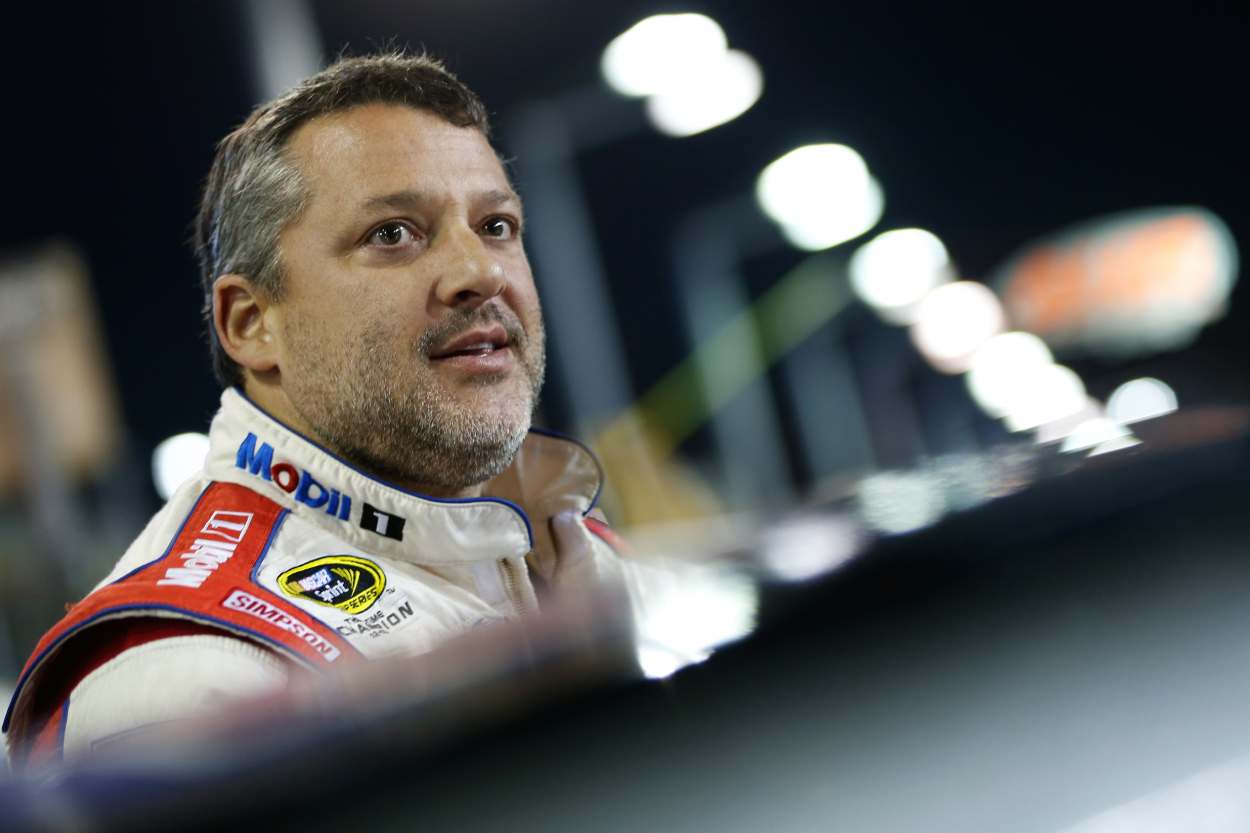 Tony Stewart Admits He Recently Felt Like He Had Been 'Mule-Kicked in the Gut' by NASCAR
Tony Stewart is a NASCAR legend. However, he felt like he had been "mule-kicked in the gut" by NASCAR after learning of its recent decision.
Tony Stewart doesn't mind making sure that people know the truth, as he recently wanted motorsports and NASCAR fans to know that he decided not to renew the NASCAR Truck Series/Eldora Speedway deal — it wasn't the other way around. This decision came after NASCAR chose to schedule a dirt track race at Bristol Motor Speedway in 2021. That news ultimately left Stewart feeling as if he had been "mule-kicked in the gut."
Tony Stewart owns Eldora Speedway
In addition to his successful racing career, and in addition to him owning his own team, Stewart-Haas Racing, Tony Stewart also owns his own track, Eldora Speedway.
Eldora is a dirt track located in Rossburg, Ohio. From 2013 through 2019, it held the Eldora Dirt Derby for the Truck Series. It became the only dirt event in any national NASCAR series. The past winners included Bubba Wallace, Austin Dillon, Kyle Larson, and Chase Briscoe, according to NBC Sports.
Additionally, according to the Associated Press, Stewart said he wanted to use the event to prove that the Xfinity Series and Cup Series could also hold races on dirt tracks. While he did prove that, NASCAR didn't elect to choose Eldora for its 2021 Cup Series dirt race. This then led to Eldora and NASCAR terminating their partnership.
Eldora Speedway and NASCAR no longer have a partnership
The NASCAR Cup Series will race on dirt for the first time since 1970, when they hold a race at Bristol Motor Speedway in March, according to NBC Sports.
However, NASCAR won't have its typical dirt Truck Series race at Eldora anymore.
"We had a great seven-year run that ushered in many firsts for NASCAR, namely heat races, last-chance qualifiers, four-wide salutes and stage racing," Eldora general manager Roger Slack said in a letter to ticket-holders, according to NBC Sports. "Rising stars and dirt-racing specialists ensured we never had a repeat winner and that all winners came from various racing backgrounds, from dirt and asphalt to open wheel and stock cars."
Fans have since thought that NASCAR ended the partnership with Eldora. Stewart, though, recently set the record straight.
Tony Stewart felt like he had been 'mule-kicked in the gut'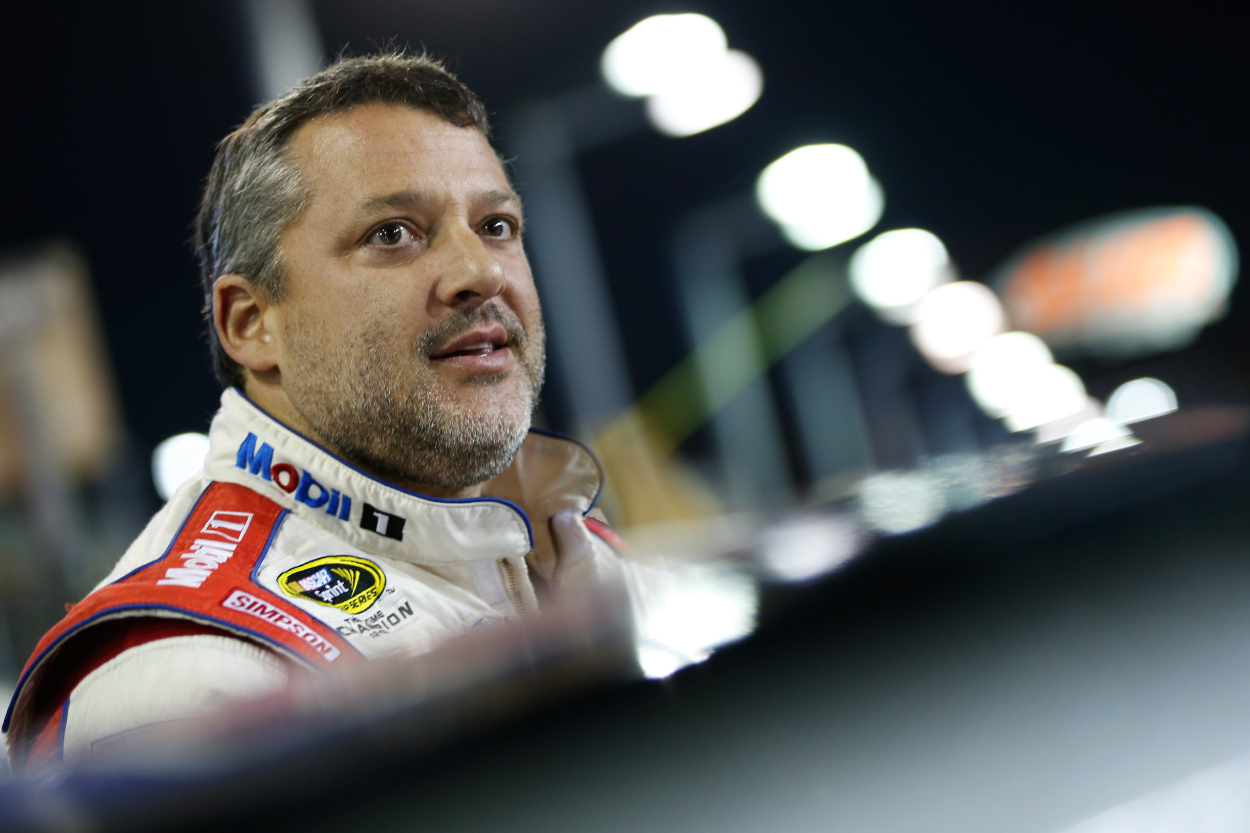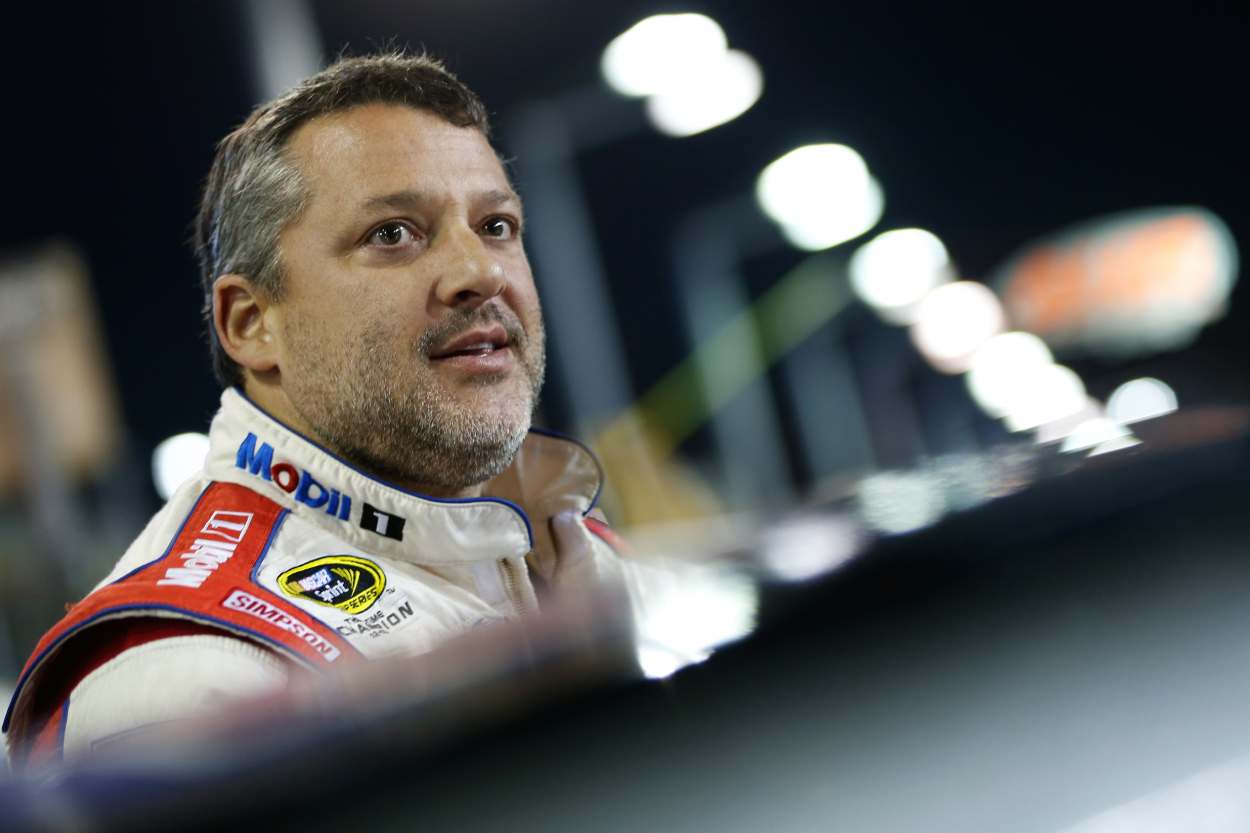 Tony Stewart insists that he didn't renew the race at Eldora. It wasn't NASCAR that dropped the track.
According to the Associated Press, Stewart said that two days before the release of the Cup schedule, he got a tip about Bristol Motor Speedway getting a dirt track Cup race for 2021. All the work he had put in to making Eldora a premium track that could be used for both Xfinity and Cup series races was for nothing.
"I felt like I'd been mule-kicked in the gut," he said, according to AP.
Stewart then told his staff to rip up the 2021 Truck Series race sanctioning agreement, as he had not yet signed it. He then spoke to NASCAR a few days later.
"I asked if Eldora was under consideration for an Xfinity or Cup race in the future, and I was told not at this time," Stewart said. "So I said we were done."
Stewart also said that he is "extremely frustrated as a track owner that there was zero communication from NASCAR."
"Nobody ever had any conversation with me about Eldora or Cup on dirt until the deal with Bristol was about to be announced," he said.
It appears that Stewart feels wronged by NASCAR. Stewart is a NASCAR Hall of Famer; you would think that there would be better communication between the two sides. He didn't get that, though, which led to NASCAR's partnership with Eldora officially coming to an end.
Like Sportscasting on Facebook. Follow us on Twitter @sportscasting19.