Tony Stewart Once Called Joey Logano a 'Little Rich Kid Who Has Never Had To Work in His Life'
Tony Stewart is a NASCAR and motorsports legend. Other competitors, though, like to try to take the crown from those legends, and it seems like that's what Joey Logano was trying to do to Stewart at the Auto Club Speedway in 2013. Stewart, however, wasn't having any of it, as he ended up calling Logano "a little rich kid," among some other insults.
Joey Logano blocked Tony Stewart at the Auto Club Speedway in 2013
Tony Stewart had won two of the previous four races at the Auto Club Speedway in 2013. According to USA Today, he then led 18 laps that day at the Auto Club 400. He also could have potentially run up front with some other drivers at the last restart.
However, Logano blocked Stewart to the inside, which led to Stewart drifting back. He then ultimately finished 22nd that day. The move also made Stewart pretty unhappy after the race, as he said that Logano had complained about other drivers doing the same thing that he did to him.
"He has that right, he has the choice to do that," Stewart said, according to USA Today. "If he ever turns down across in front of me again, I don't care what lap it is, he won't make it through the other end of it."
He continued: "I'm tired of these guys doing that stuff. Especially out of a kid that's been griping about everybody else and then he does that the next week. He sent Denny to the hospital and screwed our day up. He's talked the talk, but he hasn't walked the walk yet. He's always got his crew guys walking the walk for him."
Logano, though, just thought he was racing hard.
"I had to throw the block there," Logano said, according to USA Today. "That was a race for the lead. I felt if the 14 got underneath me, that was going to be the end of my opportunity to win the race, so I was just trying to protect the spot I had."
Kyle Busch, however, ended up winning the race after Logano crashed with Denny Hamlin on the last lap.
The two drivers got into an altercation after the race
Stewart ultimately went up to Logano after the race. He then shoved Logano a few times before the two got into a heated altercation and had to be separated. USA Today reported that Logano also threw a bottle of water at Stewart.
"It's time he learns a lesson," Stewart said, according to USA Today. "He's run his mouth long enough and done this double standard, but he's nothing but a little rich kid who has never had to work in his life."
Stewart clearly wasn't happy with what Logano did on the track that day. Logano's team owner ultimately had his back, though.
"I've watched him from the spotter's stand quite a bit, and I think Stewart is one of the best in the business at blocking," Roger Penske said, according to USA Today. "Anyone is going to protect the bottom (lane). I think his comments are unwarranted, quite honestly. I think we should move on."
Tony Stewart has discussed it since then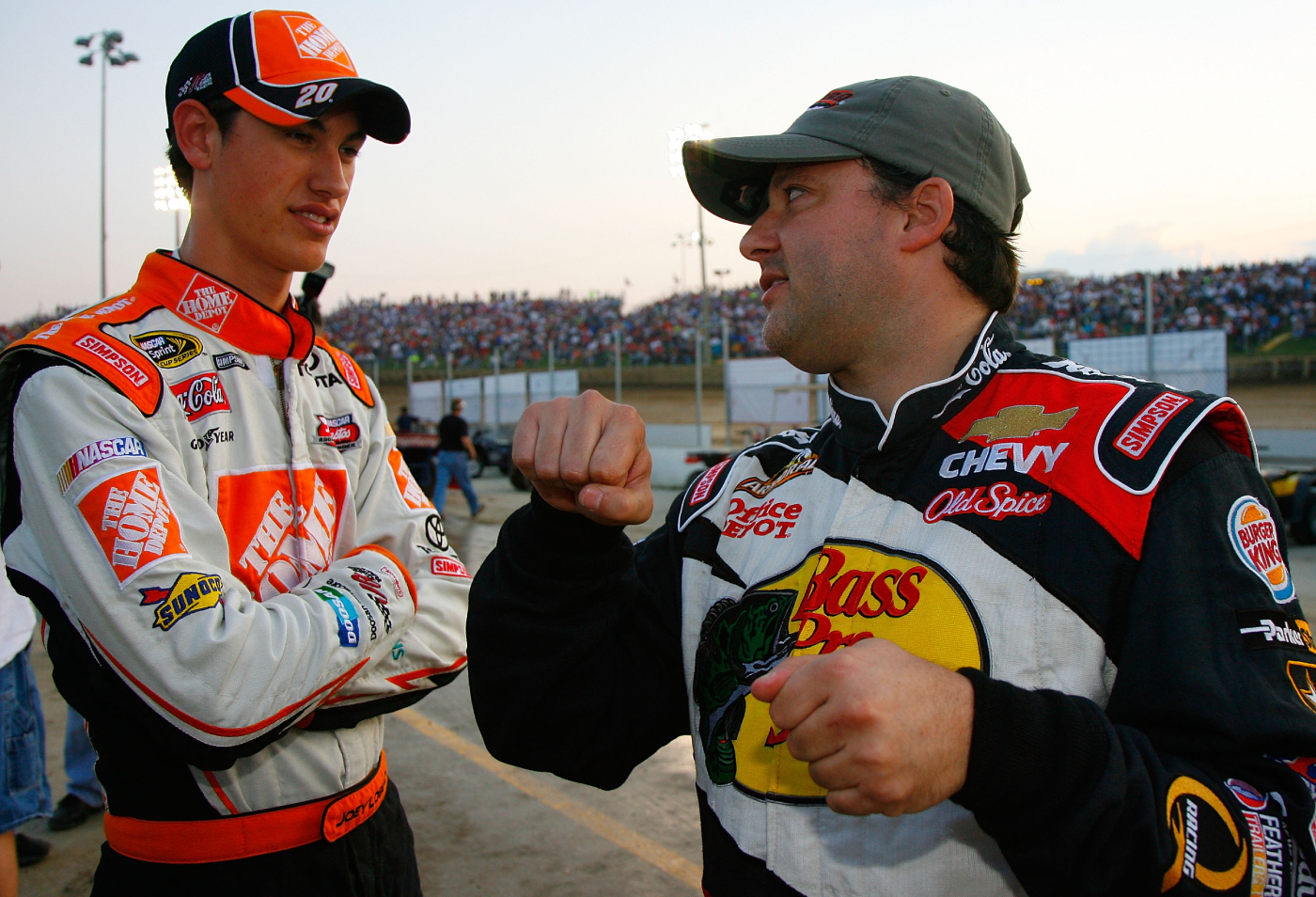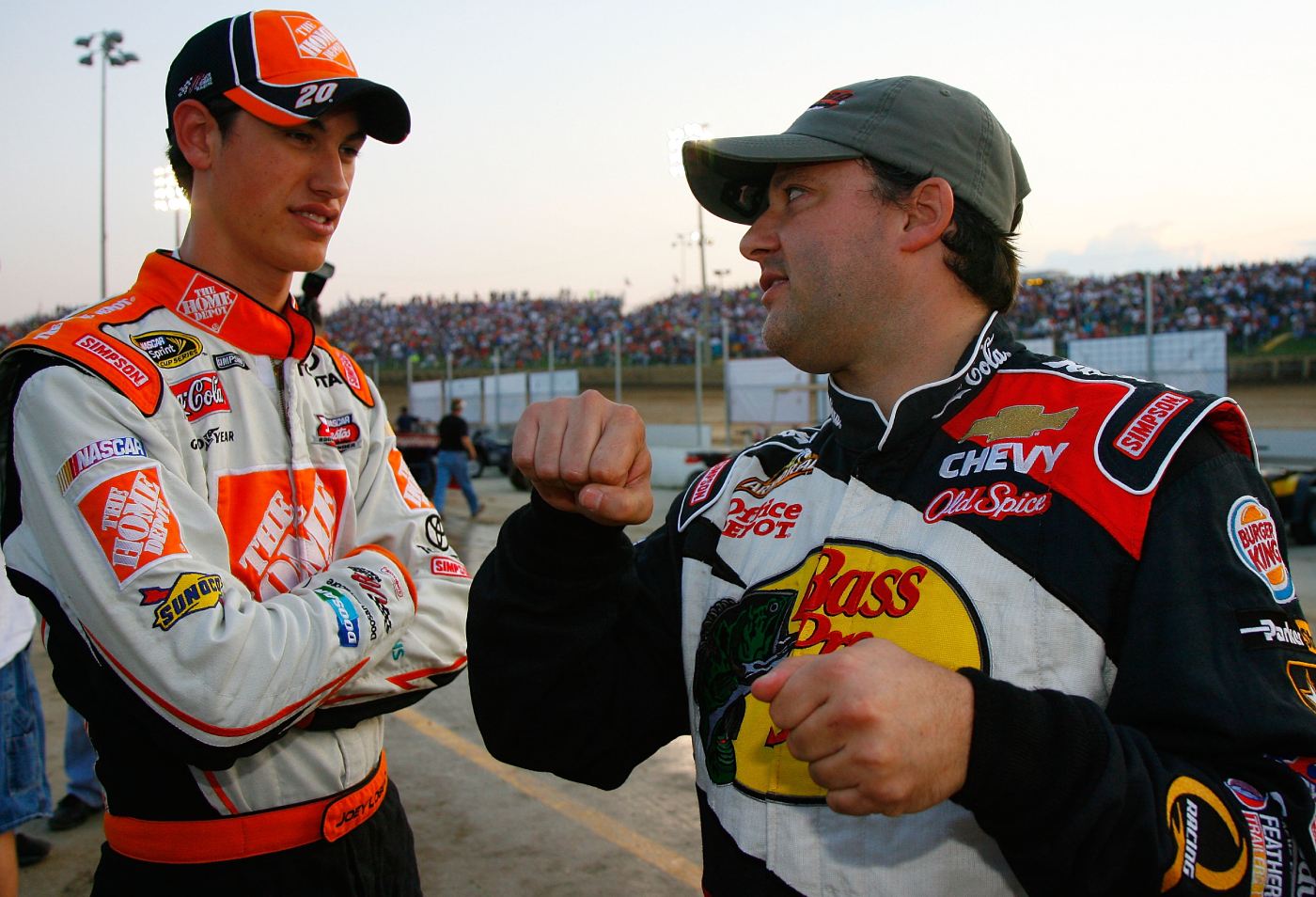 In 2019, Stewart discussed the incident nearly six years after the fact with Dale Earnhardt Jr. on Dale Jr. Download.
"I was so mad at Joey," Stewart said, according to NASCAR.com. "Joey had a real big habit at that time of running you all over the race track, and he literally ran me down to the grass where nobody had been all day."
He also said that he had "Joey hemmed up."
"I'm like, 'I got his a** now. I'm gonna dot his I, cross his T. We got this,'" Stewart said, according to NASCAR.com. "By that time, a big fuel guy grabs me by the collar and pulls me back like I'm a rag doll."
Sometimes, tempers can get hot when top-tier competitors get on the race track. That was certainly the case with Tony Stewart and Joey Logano on that day in 2013.
Like Sportscasting on Facebook. Follow us on Twitter @sportscasting19.