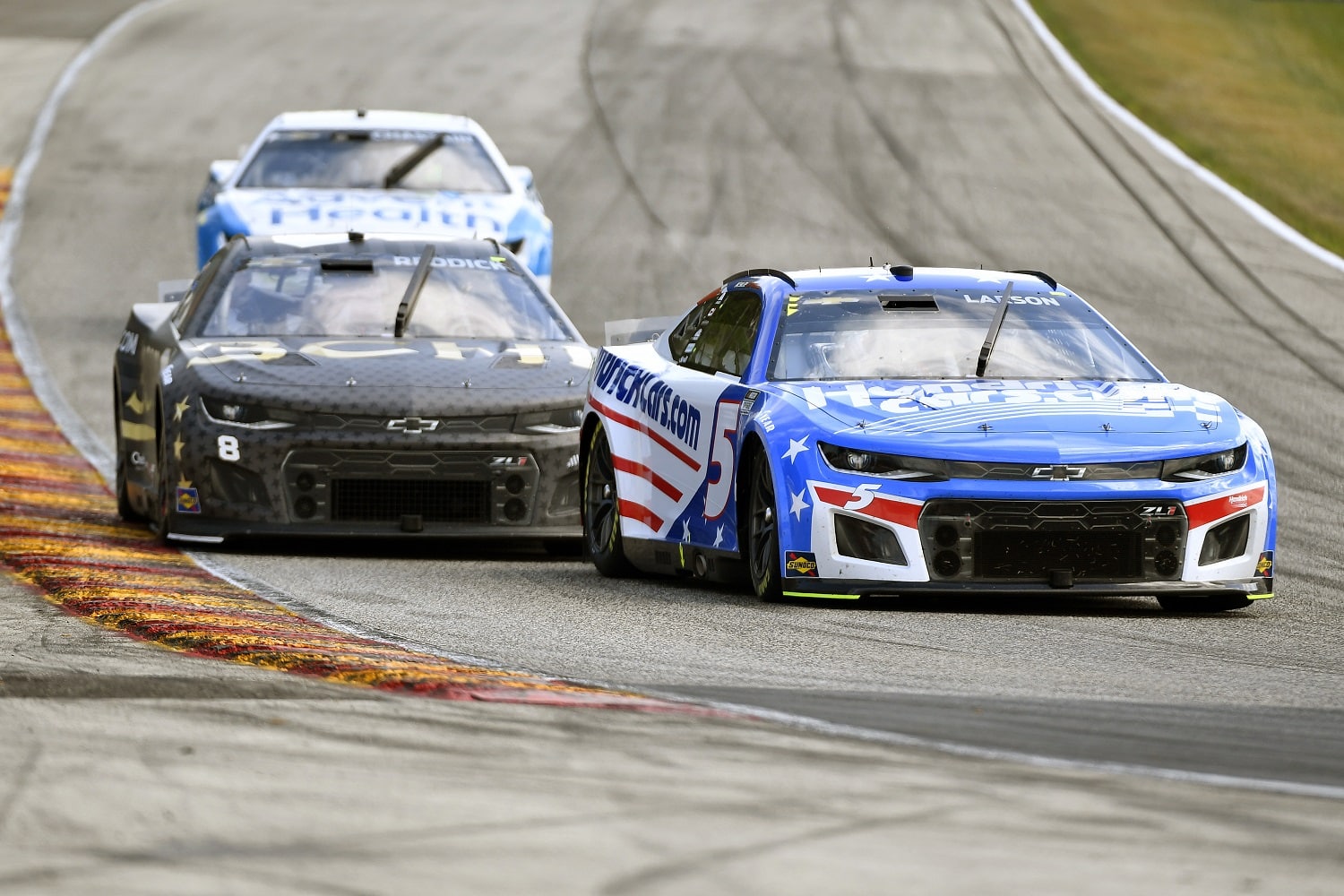 Trading Road America for Chicago Would Be a NASCAR Mistake
Sunday's race might be NASCAR's last at Road America if speculation about the creation of a Chicago street race is accurate.
Getting too cute on a road course can land a Cup Series driver in the gravel. Getting too cute with the schedule can ruin the start of a perfectly good tradition, one that itself replaced another perfectly good tradition. Unfortunately, NASCAR seems to be heading in that direction.
With each passing day, speculation that NASCAR wants to try a street course inches closer to reality. That's likely a mistake in itself, and compounding it by potentially taking away the Road America weekend only makes it worse.
Road America doesn't have a contract for 2023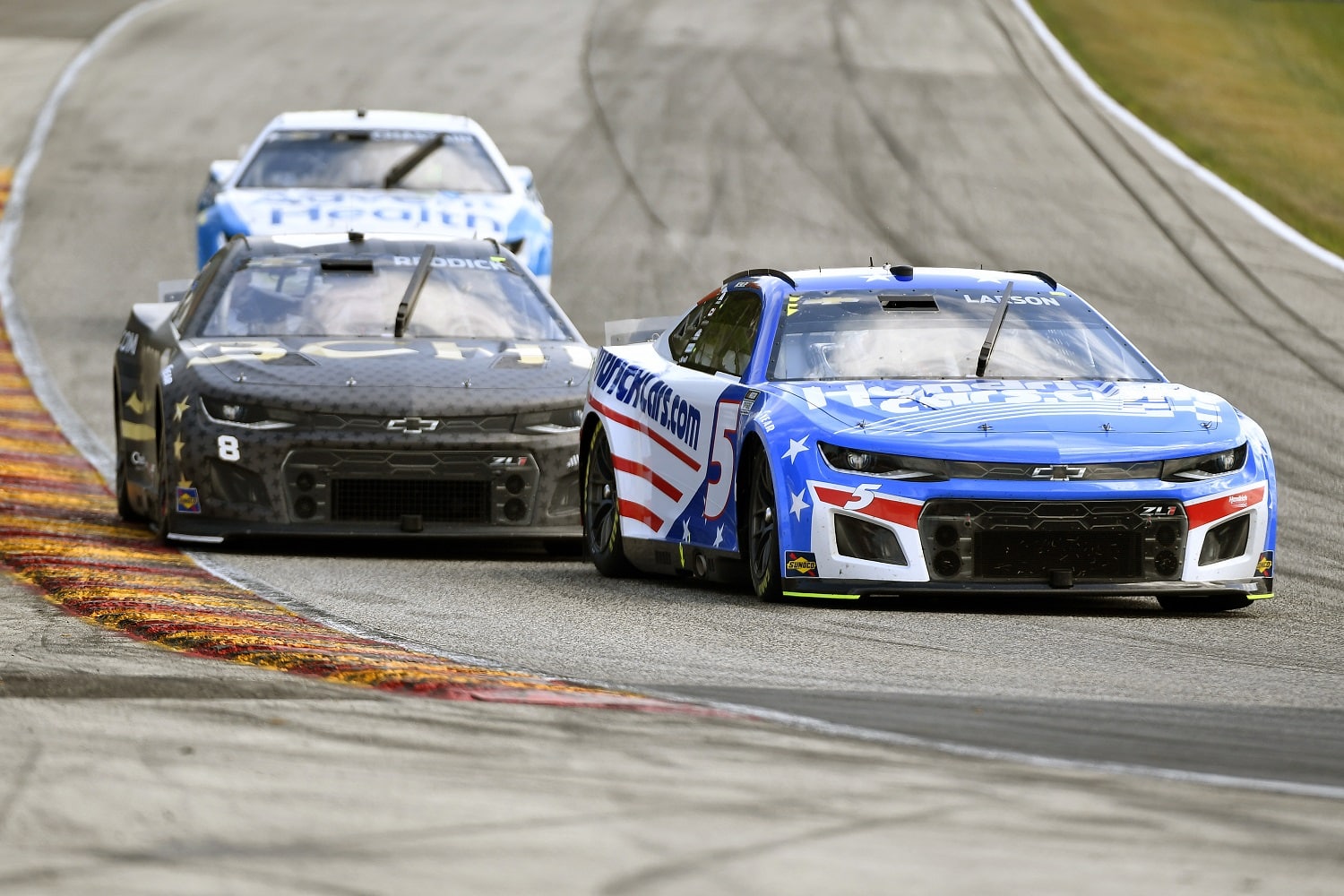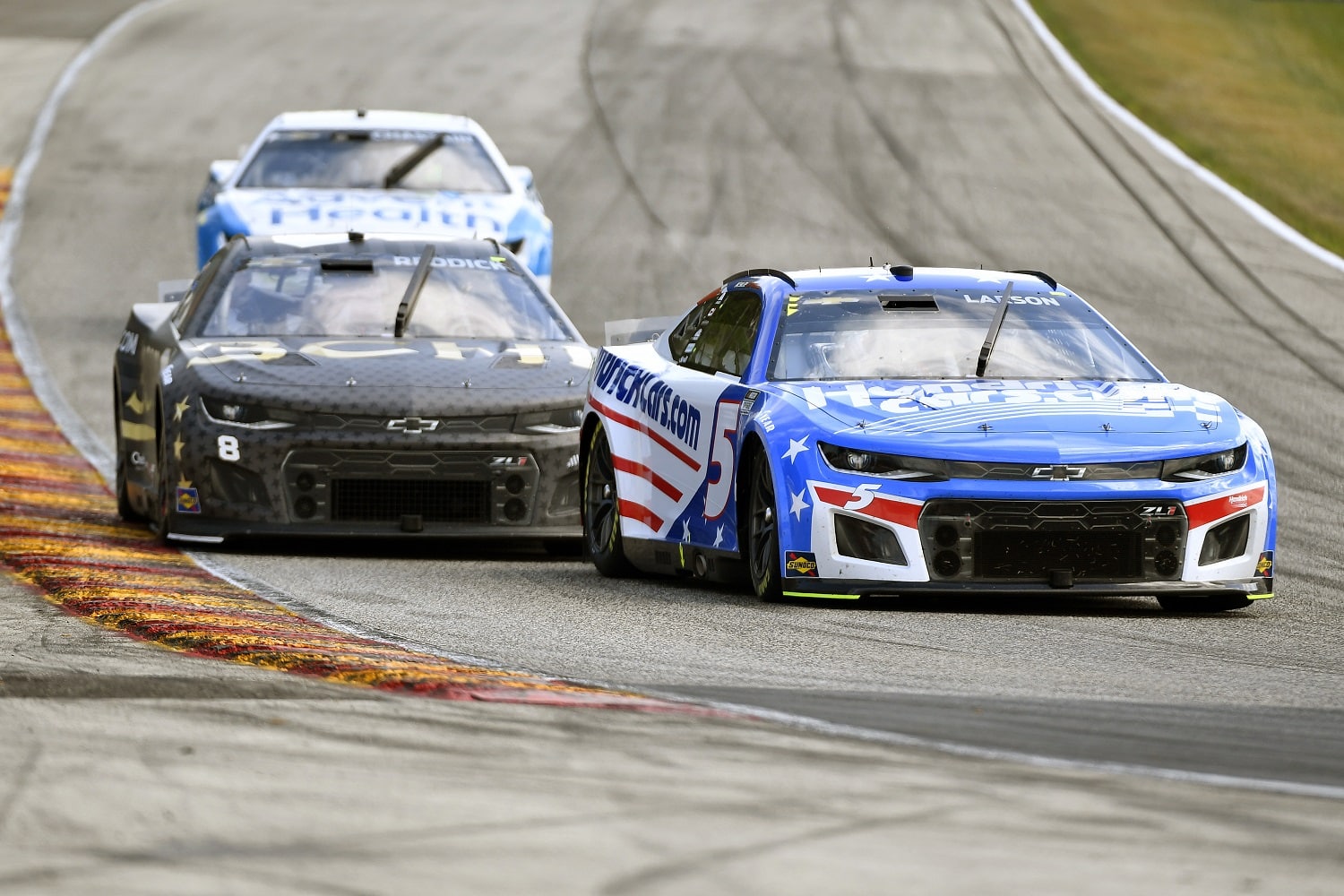 Tyler Reddick's victory over Chase Elliott in Sunday's NASCAR Cup Series may go into the books as the final Cup Series appearance at Road America. The fact that the race lacked excitement will have had nothing to do with that road course losing its race date if NASCAR goes in that direction.
The track's real reason for concern between now and the anticipated mid-August release of the NASCAR schedule is that Road America doesn't have a contract yet for a 2023 date. Several tracks have been pitching 2023 ticket packages to spectators during recent races, and the Elkhart Lake, Wisconsin, track didn't have that luxury this weekend.
Road America appears to be up against a double-whammy surrounding NASCAR's reported interest in holding a street race in Chicago. As a new event, it would need one of the 36 existing dates on the schedule. Compounding that, Chicago and Elkhart Lake are too close to each other, which doesn't help NASCAR improve its national footprint.
Trading Road America for Chicago would be a NASCAR mistake
NASCAR officials undoubtedly see the addition of an urban street race as the next great innovation on the heels of adding a slew of road courses and then putting the Busch Light Clash inside the Los Angeles Coliseum. With negotiations on the next TV contracts coming up, executives want to add another signature-style event to its offering.
Also at work appears to be a sentiment that the Cup Series has too many road courses. Since a street course would be a similar event, the consensus seems to be that (at least) one road course will need to go away to accommodate Chicago. Road America appears to be the loser.
That's a shame. Wisconsin has embraced the race, and it has started to become a July 4 weekend tradition in just two short years. The fact that NASCAR gave the circuit a holiday date previously belonging to Daytona seems like an indication that they had big plans for it.
Perhaps most distressing about potentially replacing Road America, or any track for that matter, is that there is no guarantee that a street course will work. The logistics can be daunting, the expenses high, and there's no guarantee that the locals will care or that casual fans will travel. On top of that, street courses typically include choke points that both slow down the cars and discourage passing.
Still, NASCAR seems to be willing to risk it.
Several other dominoes could fall
If swapping Chicago in for Road America is a done deal but NASCAR still wants to reduce the number of races away from ovals, then Indianapolis Motor Speedway might be in play. After years of declining attendance for races on the 2.5-mile oval, NASCAR moved to the road course there. Now that the Next Gen car seems to hold up better on the big tracks than the small ones, going back to the IMS oval is a possibility.
And if NASCAR is OK with the number of road courses, Bob Pockrass of Fox Sports speculates one of the current tracks with two annual races could be cut to one. Some suspect that the Aug. 14 race might be a referendum regarding Richmond Raceway, but NASCAR has almost certainly finalized its 2023 tracks already.
One other idea from Pockrass is particularly intriguing: Auto Club Speedway in Fontana, California, has been delaying a project to convert the oval to a half-mile track. Why not put that in motion and move some dates around to accommodate the Chicago street race? If the Chicago experiment bombs, then Fontana returns in 2024. Otherwise, NASCAR gets another year to make a decision.
Like Sportscasting on Facebook. Follow us on Twitter @sportscasting19 and subscribe to our YouTube channel.