The Triple H Era of 'Monday Night Raw' Starts With a Brawl and Ends With Blood
After 40 years as the final voice on WWE creative, Vince McMahon is gone. Paul "Triple H" Levesque now takes his place as the head of creative for the company. The pro wrestling promotion/billion-dollar corporation announced the change Monday morning. "The Game's" first show in charge was Monday Night Raw later the same day.
Most of the show seemed to push the already-in-place narratives forward ahead of SummerSlam. However, there were two key moments at the beginning and the end of the show that may have hinted at what Triple H's WWE will look like moving forward.
The brawl that started a new era of 'Monday Night Raw'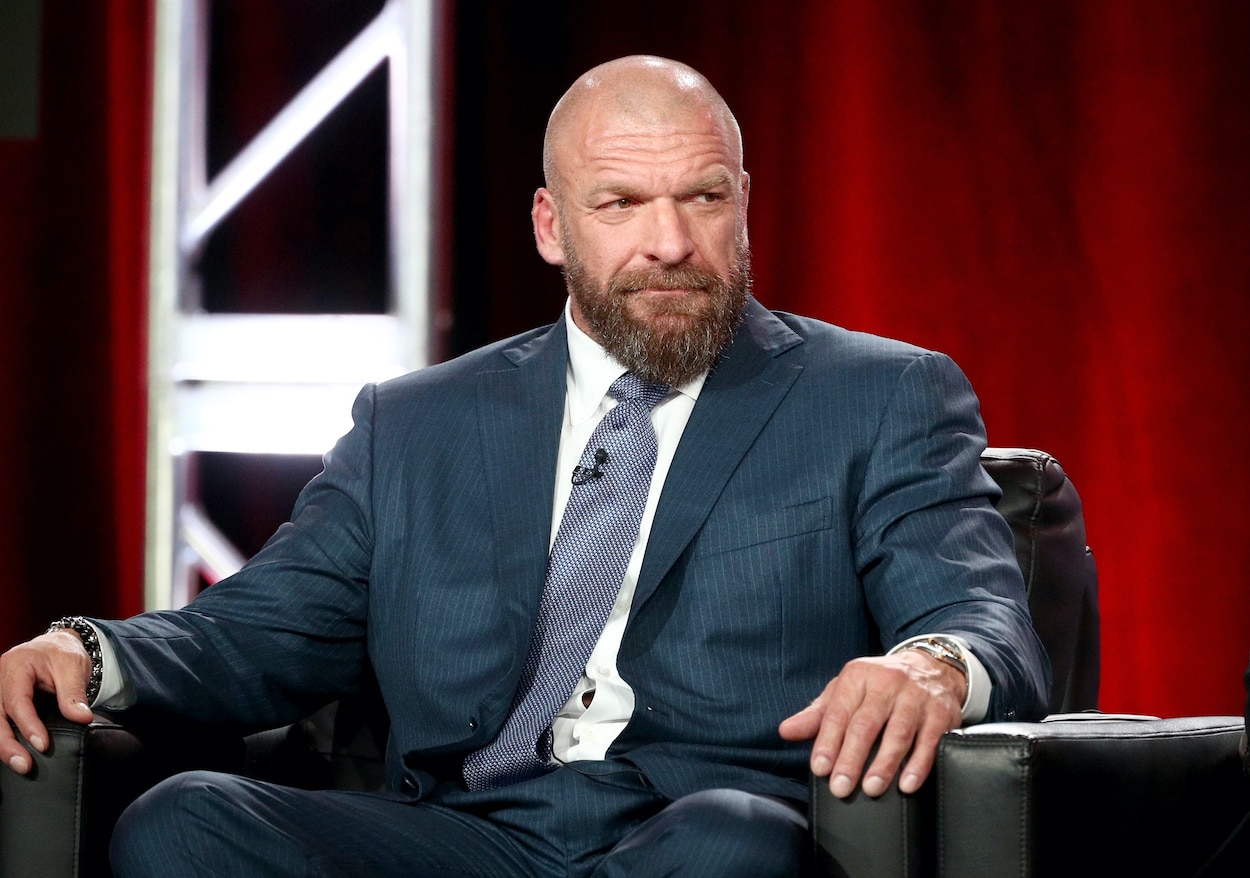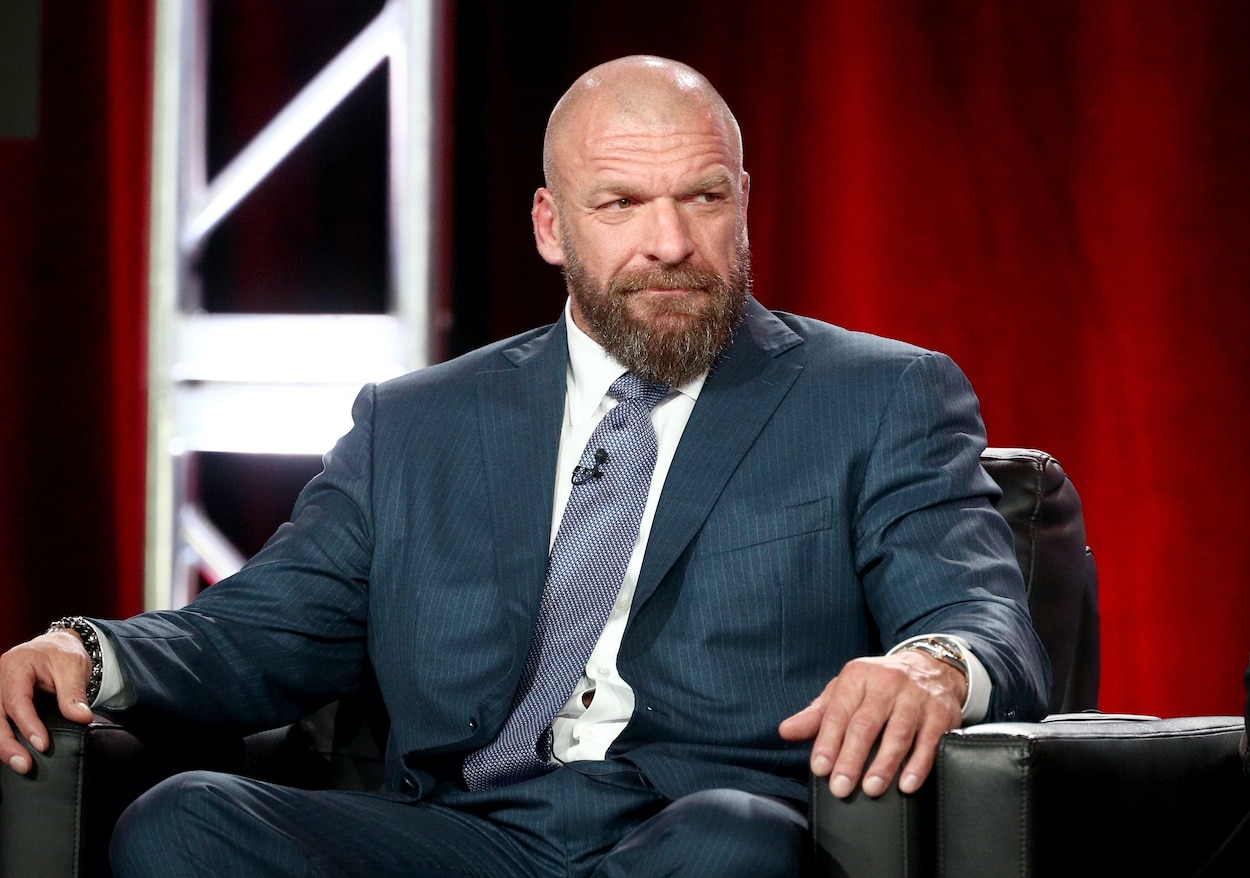 When 8 p.m. EST hit on Monday nights and viewers tuned in to the USA Network for the last — who knows how many weeks, months, and years — they pretty much knew what to expect.
After the WWE "Then. Now. Together. Forever" opening, you'd see the arena of the night and hear the cheering fans. Then, you'd see a wrestler or announcer in the ring or hear a WWE superstar's music hit.
Without fail, this is how Monday Night Raw (and Friday Night Smackdown, for that matter) opened for who knows how long.
On Triple H's first night as head of creative, the longest-running weekly episodic show on television started with a bang.
As the cameras came on in Madison Square Garden in New York City, The Miz and Logan Paul were already swinging wildly in the middle of the ring, mid-brawl.
A Miz/Paul brawl was something any WWE viewer knew was coming last night on Raw. In fact, it came twice. However, the interesting thing about how it played out is that it was the show's cold open, with no preamble or lead-up.
In addition to starting Triple H's tenure with a bang, it also may have served another purpose. WWE programming under Vince McMahon was often ripe with recapping and rehashing. So, even the most casual viewer could catch up quickly.
Jumping right into the action on Monday may signal that the Triple H regime will cater more to the knowledgeable fans and less to the casual ones.
Triple H (or fate?) ends the show with blood
Since 2008, the WWE has been in the PG era. The company has toned down the language, sex, and violence to cater to a broader audience in the last decade-plus.
Vince McMahon or no Vince McMahon, that seems like it was about to change soon. Rumors of Monday Night Raw (and perhaps Smackdown, too) moving from a TV-PG rating to TV-14 abound lately.
While Triple H seems like a fan of old-school, traditional, in-ring wrestling taking precedence from his time running NXT, he's also one of two superstars (along with Sean Michaels) who single-handedly started the WWF's "Attitude Era" in the late 1990s.
The need for WWE to get edgier comes from competing with AEW, the first true competition since WCW two decades ago. Tony Khan's promotion has recently put on matches like "Blood & Guts" and a "Barbed Wire Everywhere Death Match," while the bigger brand has played it safe.
In Raw's main event Monday, the Street Profits and Riddle took on The Usos and Roman Reigns. It was a match involving six of the company's best in-ring workers, but it became notable for another reason.
About halfway through the match, Reigns put Montez Ford's face into the turnbuckle, which cut the bridge of the Street Profits wrestler's nose, and he started to bleed.
Most blood in professional wrestling is planned, so it's hard to imagine this wasn't.
If this was Triple H and company's idea, it's not just edgier. It, again, shows a pivot from catering to a general audience to making content for more hardcore fans.
If it was simply fate that busted open Ford's nose, maybe that's telling of what's to come in the Triple H era as well.
Like Sportscasting on Facebook. Follow us on Twitter @sportscasting19 and subscribe to our YouTube channel.
RELATED: WWE Hall of Famer Jeff Jarrett Is a Special Guest Referee at SummerSlam 2022 for 1 Reason