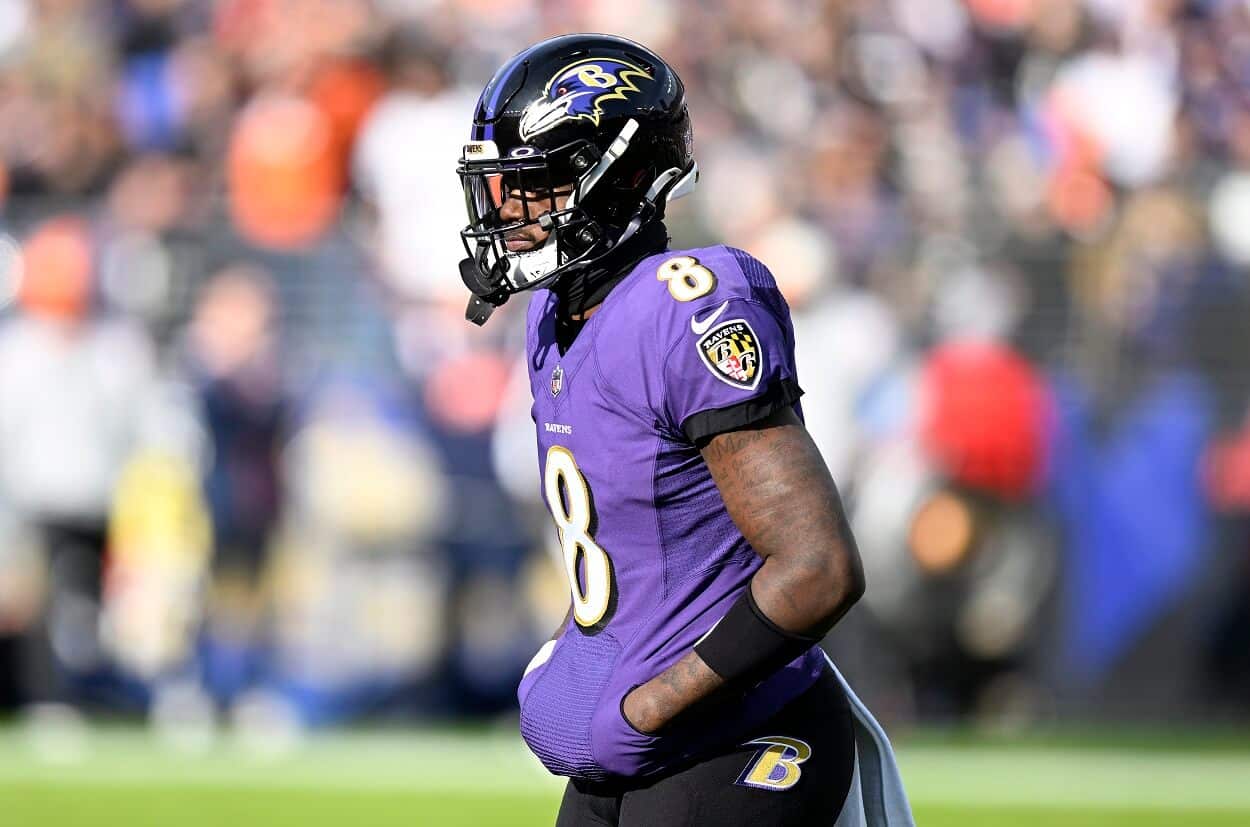 A Tweet From Lamar Jackson and a Text From Meek Mill Should Make Robert Kraft Reconsider the Future in Foxborough
Trading for Lamar Jackson should be a no-brainer for the New England Patriots.
Robert Kraft may not ordinarily lean upon famous hip-hop artists for football advice, but desperate times call for desperate measures. 
With the New England Patriots still searching for some semblance of direction in the post-Tom Brady era, the soon-to-be 82-year-old owner should have concerns about what lies ahead for a team that's gone 25-25 over the last three seasons. As badly as Kraft may want to see Mac Jones justify his first-round pedigree and help Bill Belichick break Don Shula's all-time wins record, he can't afford to ignore reality — or a prime opportunity to hit the reset button and restore some optimism about the future of his beloved franchise. 
After all, between a bombshell text Kraft reportedly received from decorated rapper and trusted friend Meek Mill and a potentially league-altering tweet sent by Baltimore Ravens quarterback Lamar Jackson, he should have more than enough reason to reconsider letting the second-winningest coach in NFL history continue to call the shots in New England.
Robert Kraft raised eyebrows by revealing inside info from a surprising source
Meek Mill has made a name for himself in the music industry by releasing memorable albums with crafty lyrics. 
Apparently, he may have a future in the NFL media industry, too. 
Speaking at the NFL owner's meetings, Robert Kraft revealed Mill texted him three or four days prior that Lamar Jackson wants to come to New England. Kraft let his friend know that the decision is in Belichick's hands. 
Needless to say, the fact one of the league's most influential and powerful owners put that information out in such a public fashion only added more speculation about what the Patriots' short- and long-term plans are at the most important position in sports. 
After all, with Mac Jones coming off a highly disappointing season under overmatched offensive coordinator Matt Patricia, the idea of potentially moving on from the 2021 first-round pick has been brought up this offseason. 
Obviously, replacing the third-year pro with a recent NFL MVP would represent a massive upgrade for a Patriots team that lacks star power. Kraft may not have envisioned a scenario in which Jones would not be the team's starting quarterback in 2023 before, but with Mill supposedly relaying Jackson's desire to take his talents to Foxborough, he needs to pivot–and quickly.
Lamar Jackson's tweet should seal the deal for Kraft
If Kraft needed further confirmation that he should reconsider placing the future of his franchise in the hands of Belichick and Jones, Lamar Jackson's tweet should have made it abundantly clear that it's time to shake things up in a massive way. 
The two-time Pro Bowler sent out a lengthy series of tweets that included a stunning admission that he asked for a trade on March 2. Obviously, the Ravens have yet to acquiesce to his demand, but based on Jackson's words, it certainly seems like a matter of time before he finds himself wearing a different uniform. 
Now, it's on the Patriots' billionaire owner to ensure arguably the most athletic quarterback ever to step foot on an NFL field calls Foxborough home for years to come. 
And if Belichick doesn't like it, Kraft has to be willing to move in a different direction. 
Why wait around to find out if Jones reaches his ceiling as a high-end game manager when you can build around a dual-threat quarterback with an MVP award on his resume? Why pass over a chance to make Jackson the new face of the franchise just because Belichick rather not fork over a few first-round picks and actually pay market price for a high-end signal-caller? 
Given Belichick's history in the opening round of the draft over the last decade, let's just say the Patriots might be best suited to use their capital on established players. 
Jackson is absolutely worth investing in, especially considering he's just 26 years old and has not benefitted from playing with a tremendous supporting cast. He's a dynamic person, athlete, and leader whose infectious energy would be the polar opposite of Belichick's cold, business-only attitude.
Could Jackson and Jerod Mayo be the future leaders in New England?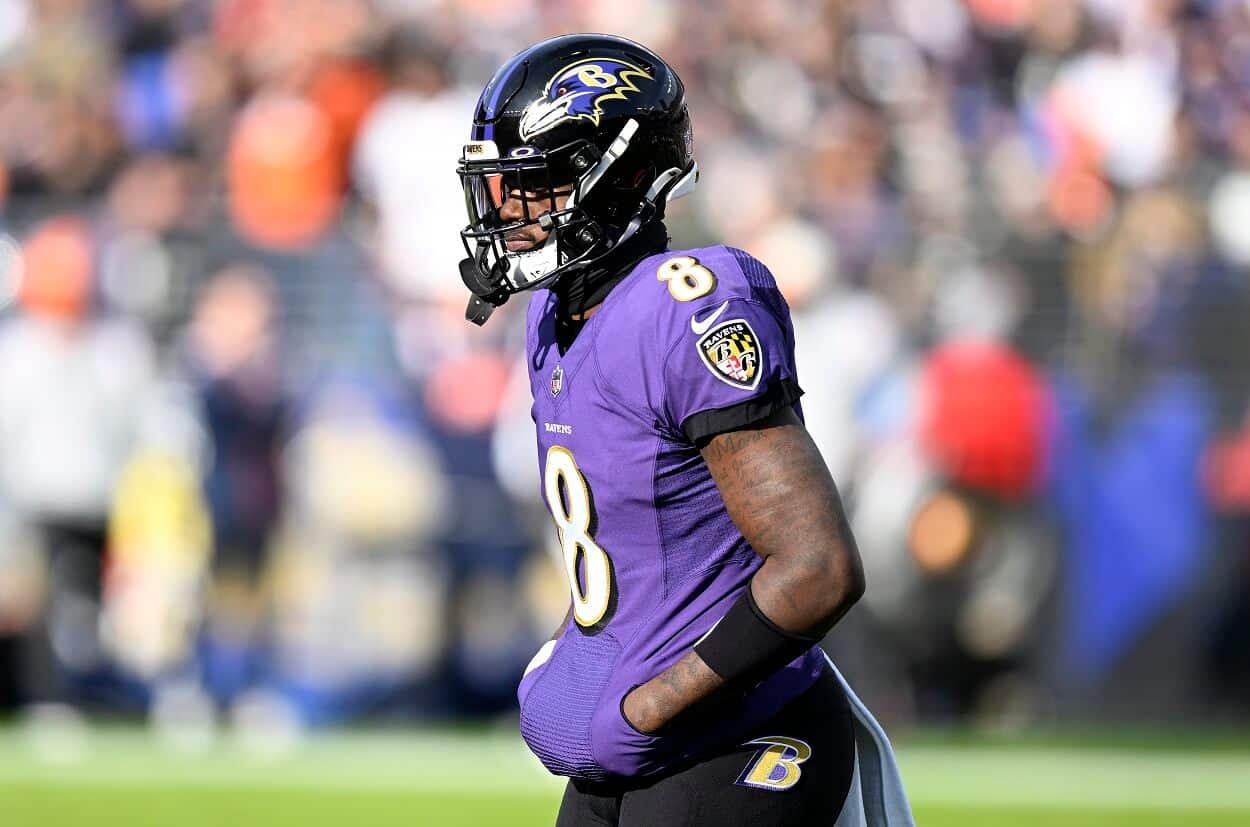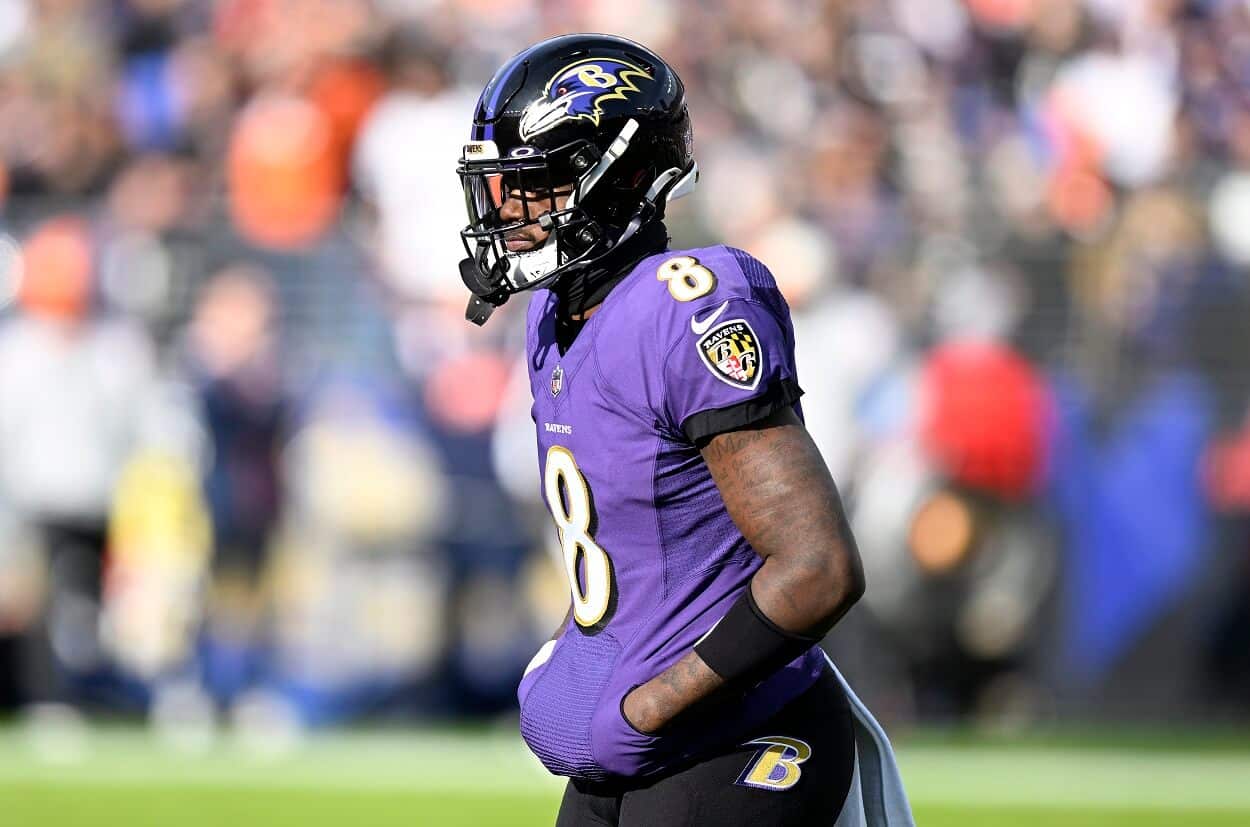 It may have sounded far-fetched a year ago, but the idea of Lamar Jackson playing for former Patriots linebacker Jerod Mayo in Foxborough could actually come to fruition. 
Although Mayo could have sought head-coaching opportunities elsewhere, he mysteriously stuck around and has been rumored to be Belichick's successor. Highly respected by players, coaches, and executives, the former first-round pick certainly has the credentials and character to become a highly successful leader of his own team. 
Handing the keys over to Mayo would represent a bold, franchise-altering decision for Kraft, but if that move also coincided with pulling off a trade for Jackson, it would instantly bring excitement back to a team that's lost too much talent and too many games in the latter years of the Bill Belichick era. 
And with Aaron Rodgers arriving in New York sooner than later, the Patriots better find a way to fast-track their rebuild before they fall all the way to the bottom of the AFC East.