'Unpredictable' Brad Keselowski Has Become Completely Predictable, and Not in a Good Way
Brad Keselowski is going through his worst three-race dry spell since 2013 and has been labeled 'unpredictable.'
No one had a right to expect Brad Keselowski to work miracles upon arriving at what is now Roush Fenway Keselowski Racing. After all, the NASCAR Cup Series team had been sleepwalking for years before he took an ownership stake in the organization. It's going to take time to fix enough of what was broken to make a difference.
But who could have foreseen the drastic dropoff in driving performance for Keselowski in making the switch from the No. 2 Ford at Team Penske to the No. 6 Ford at RFK Racing? After a productive week at Daytona to kick off the points-race season, Keselowski has logged a level of futility unseen since midway through the 2013 season.
Brad Keselowski thrived in his second full-time season and remained steady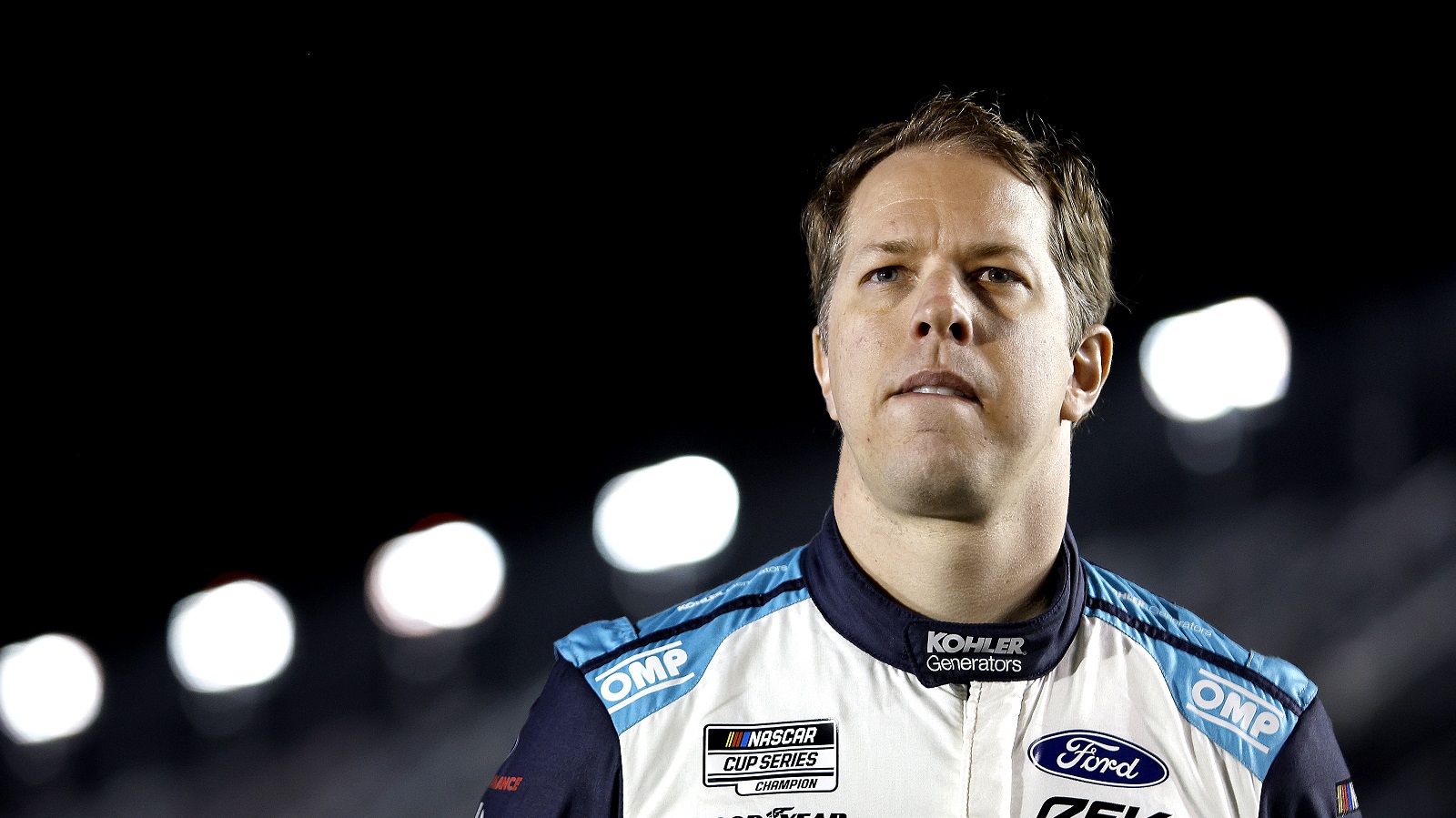 Pulling double duty in 2010 had to be a heavy workload for Brad Keselowski, but it set the table for him to become one of the most reliable competitors in NASCAR.
Keselowski, 26 at the time, won six Xfinity Series races that year on his way to the season championship after placing third the two previous seasons. He wasn't so fortunate in the Cup Series, logging just two top-10 finishes in his first full year in a Penske Dodge, but the experience was crucial to his development.
A year later, Keselowski scored victories at Kansas, Pocono, and Bristol, also logging seven other top-five showings en route to fifth place in the Cup Series standings.
A series championship followed in 2022, when he scored six of his 35 victories, and his career was off to the races, so to speak. Keselowski has finished in the top 10 in points nine of the last 11 seasons and made the Championship 4 in 2017 and 2020.
Clint Bowyer and Danica Patrick label Brad Keselowski as 'unpredictable'
After 12-plus seasons with Team Penske, Brad Keselowski bid farewell to take on the dual role of driver and co-owner at Roush Fenway Racing. He had to know he was in for a rough patch while laying the groundwork for bringing the somnolent NASCAR Cup Series back to respectability.
He presumably also understood that managing the two-car team would detract from his driving. But Fox Sports race analysts Clint Bowyer and Danica Patrick see something beyond that. While previewing Sunday's series stop at Phoenix Raceway, they agreed he is the most unpredictable driver in the Cup Series.
"He's kind of calm, and he's fair. But this year, he's been a little bit less predictable," Patrick said. "Whether it's the car, whether it's the new team, being an owner, I'm not sure. But he looks like he's trying really hard."
"He's definitely that," Bowyer chimed in. "And I think it's a different situation for him, right? Being an owner, trying to make a new name for himself and everything that goes along with his new endeavor with the operation. You see him trying. He won in Daytona in the duel race, but since then he's been all over the place."
The 2022 NASCAR Cup Series results don't lie
Brad Keselowski did, in fact, win one of the Bluegreen Vacations Duels and then went on to ninth place in the Daytona 500, making for a nice recovery after RFK Racing bombed out two weeks earlier at the Busch Light Clash.
Since Daytona, however, Keselowski has finished 27th at Fontana, 24th at Las Vegas, and 23rd on Sunday at Phoenix Raceway. That marks the first time since midway through the 2013 season that he has landed outside the top 20 in three consecutive NASCAR Cup Series races.
Making it even more concerning is that teammate Chris Buescher hasn't struggled. Buescher's 10th place at Phoenix was his best showing of the season and third time in the top 20 this year. His results are comparable to how he started 2021.
Some will suggest Keselowski isn't driving a Ford of similar quality to what he drove last year for Team Penske. But the arrival of the Next Gen car blurs that comparison since everyone started 2022 on relatively equal ground. The comparison that matters is that he was a superior driver to Buescher in 2021, and that's no longer the case.
If there's any good news for Keselowski, it's that the next Cup Series stop is in Atlanta, where he has fared well. Though the offseason overhaul changes the character of the track, Keselowski owns two Atlanta victories and seven results in the top 10 in his last eight tries.
All stats courtesy of Racing Reference.