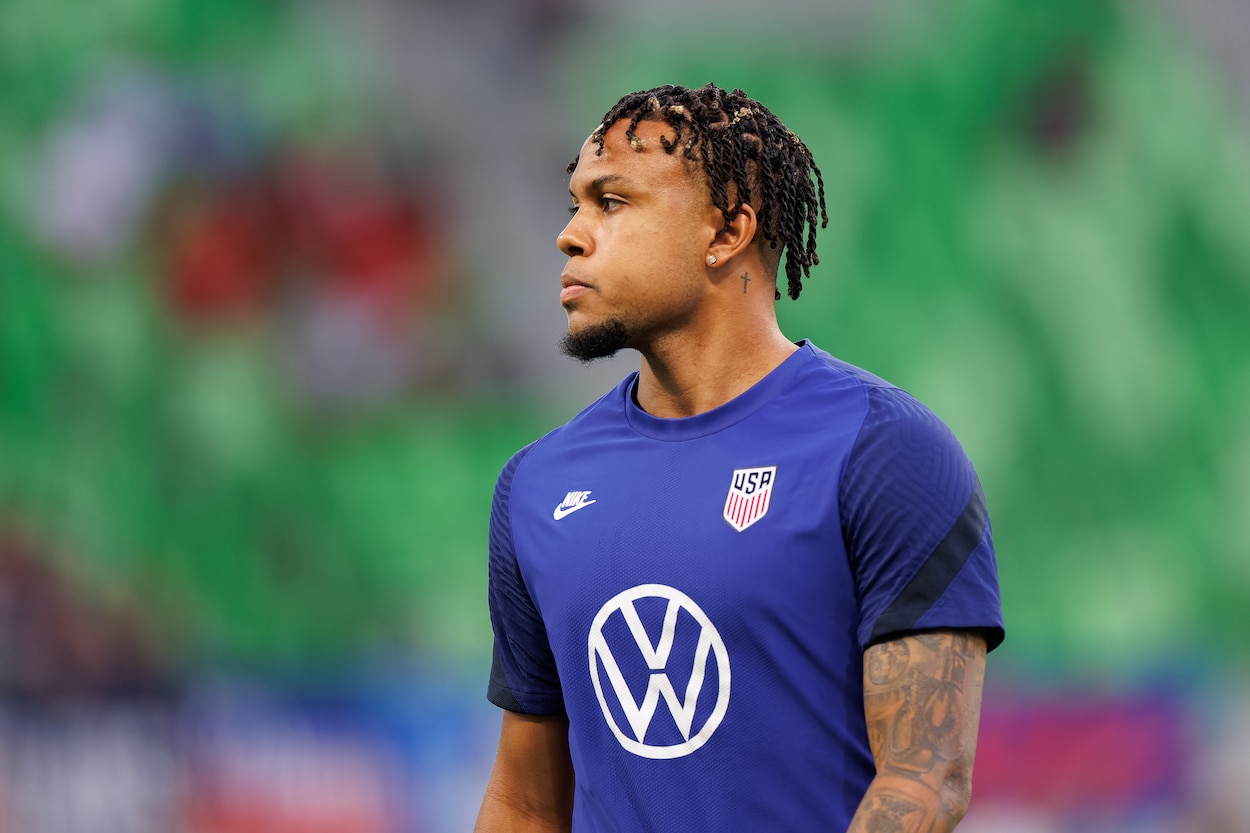 Weston McKennie Shares True Feelings on Leaked USMNT World Cup Jerseys
Alleged images of the USMNT 2022 World Cup kits have appeared online and no one seems happy with them, even USMNT star Weston McKennie.
The 2022 World Cup in Qatar is now less than 100 days away. With the groups finalized and the squads coming together, one of the next questions is what will these national soccer teams look like when they take the field in Qatar. For the U.S. Men's National Team, the World Cup jerseys may have just leaked online. And USMNT star Weston McKennie seems to have just confirmed two things. One, the jerseys are legit, and two, he doesn't like them.
Did the USMNT 2022 World Cup jerseys leak online?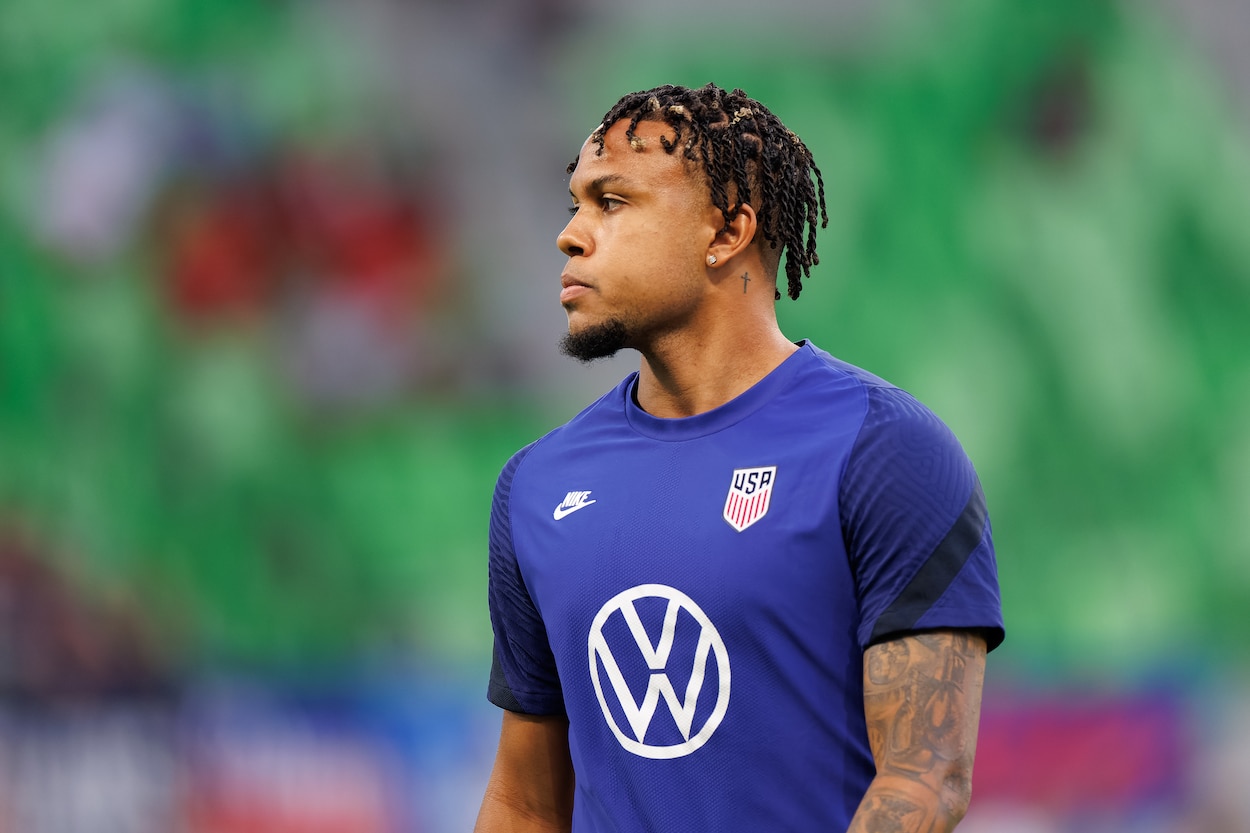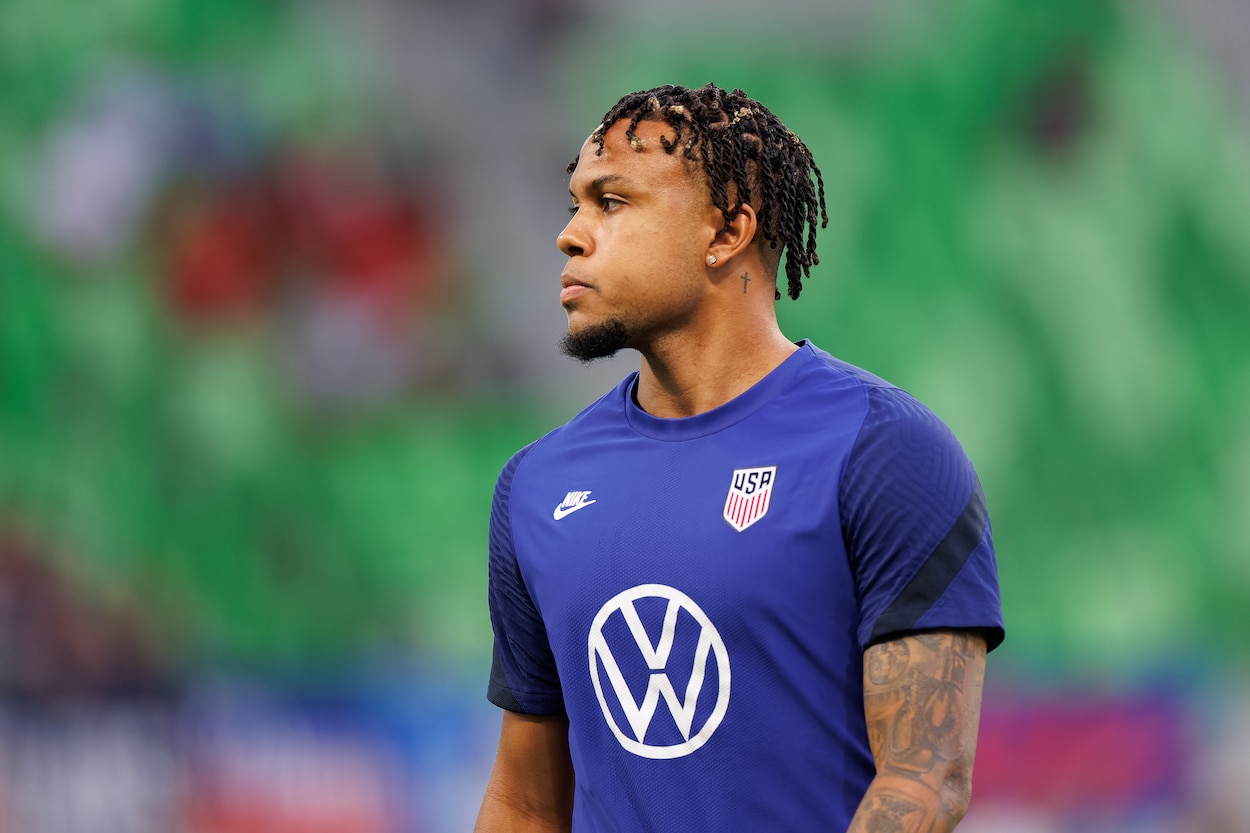 On April 15, 2022, a USMNT-focused social media account, USMNT Only, published two pictures of USMNT soccer jerseys. The account wrote, "A fan just DMd me these pictures of the 2022 USMNT World Cup kit."
The kits in question feature an aggressively plain white jersey with the U.S. Soccer logo and small blue and red accents. The other shirt is a blue and black tie dye look with the same logo.
A short while later, a comment popped up next to the post on the USMNT Only Instagram account. The reaction was from USMNT and Juventus midfielder Weston McKennie's official Instagram, which reads, "Tried to tell them," followed by a crying emoji.
The alleged 2022 World Cup kits are by Nike Football, the company creating the USMNT uniforms for the upcoming World Cup.
As the leaked kits spread online, many U.S. soccer fans took McKennie's comment as confirmation that the jerseys are authentic. And many also shared the 23-year-old star's seeming disappointment with the design.
Fans took issue with both the home and away versions, criticizing the whites as boring and the blues either as childish or derivative. Memes of at-home tie-dying started popping up, as did fans pointing out the eerie similarity of the blue kit to Leeds United's 2021-22 away jerseys by Adidas.  
No official word — confirming or denying — has come from Nike or U.S. Soccer following the kit leak. But if these are the current plan for outfitting the USMNT at the '22 World Cup, it will be interesting to see if the powers that be stick to the project or pivot after the (mostly) negative reaction online.
Like Sportscasting on Facebook. Follow us on Twitter @sportscasting19 and subscribe to our YouTube channel.