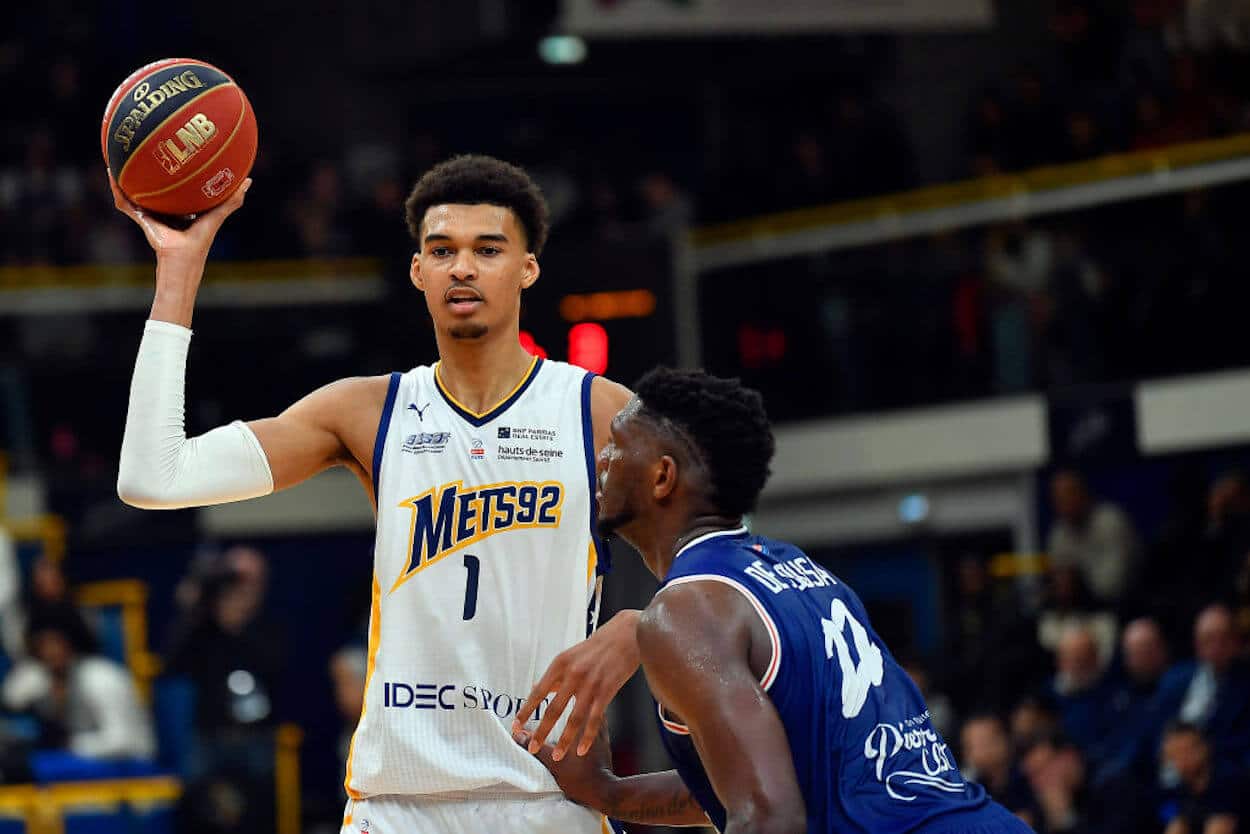 Victor Wembanyama Contract: The Teenager Will Make Millions Even If He's an NBA Draft Bust
Victor Wembanyama will probably have a successful NBA career, but even if he doesn't, the teenager will still earn millions of dollars.
While he's yet to sign his contract with the Spurs, Victor Wembanyama is already the talk of the NBA. If you're a San Antonio fan, you can't wait to see the teenager in action; if you support any other team, you're probably excited to see what the future holds, just in games against other opposition.
Amid that excitement, though, there's one nagging question that lingers in the background of our collective mind. What if, for all his apparent talent, Wemby is a bust?
That outcome could be a disaster for whichever team manages to sign the teenager to a contract, but from Wembanyama's perspective, there's a measure of security. Even if he turns out to be a complete NBA flop, he'll still leave the Association with a nice sum in his bank account.
Let's crunch the numbers.
Victor Wembanyama is essentially guaranteed to make at least $20 million in the NBA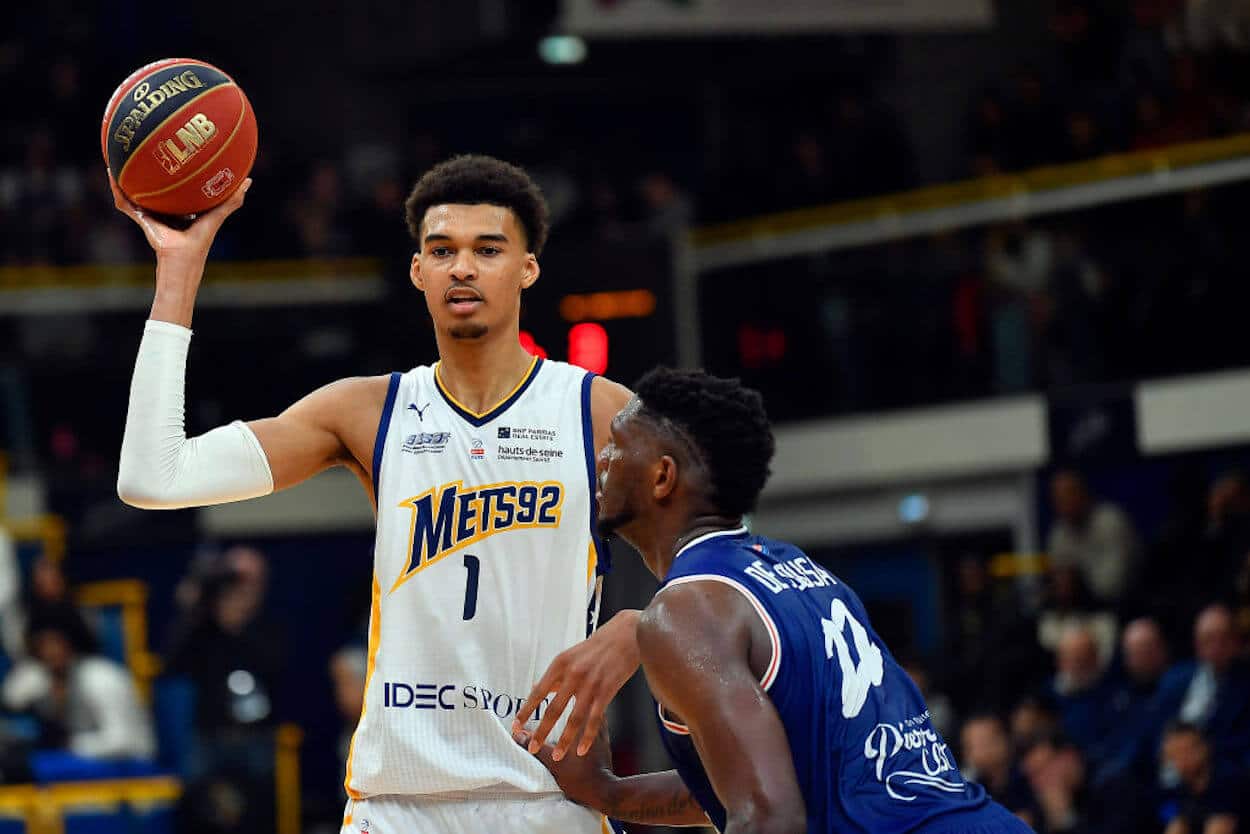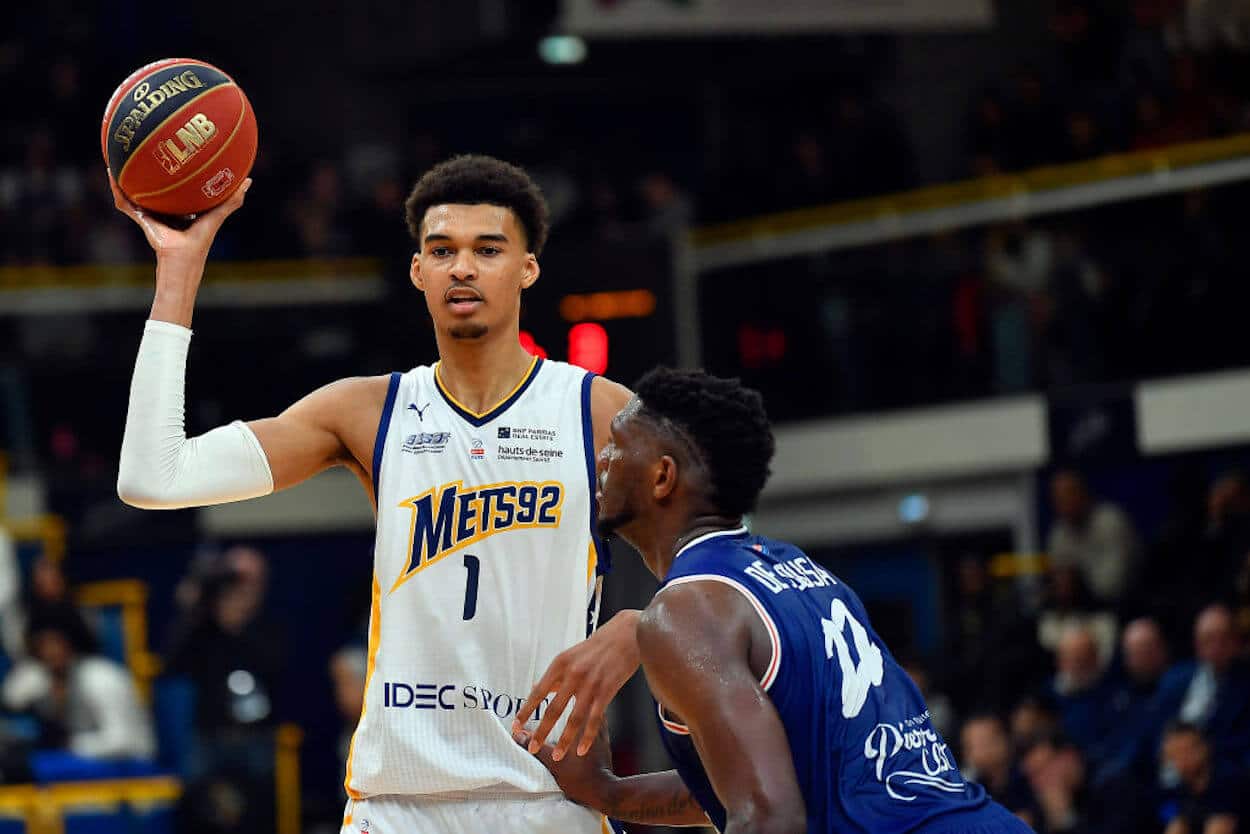 While it's easy to think that every professional athlete is playing their chosen sport purely out of love for the game, that's a bit idealistic. They are, at the end of the day, doing their jobs and being well compensated for their performance. That's even true for big-name rookies like Victor Wembanyama.
When a player is drafted into the NBA, they are signed on a four-year contract. The first two years are guaranteed, and after that, there are two separate options for the subsequent seasons. The salaries are also set according to a rookie scale, with the players being able to receive between 80% and 120% of the amount that's tied to their draft placement.
As laid out by RealGM, the first overall pick of the 2023 NBA draft has a first-year salary of $9,983,300 and a second-year salary of $10,482,700. While that's already a nice haul, remember that a player can receive up to 120% of that figure. Given the hype around the French teenager, it's safe to assume Wemby will max out that scale, meaning he'd take home a shade over $25 million.
And remember, those first two years are the base level. Even if the center is a complete bust, isn't offered his option year, and never plays an NBA game beyond his sophomore season, he's still earning that money.
Add endorsements into the mix — the teenager's camp has apparently already turned down some big-money deals, and those offers will only increase when he's in the NBA — and it's easy to see why Jalen Rose has dubbed Wembanyama "Blank Check." Even if his professional career fails to get off the ground, he'll build up his bank account in the blink of an eye.
Wembanyama won't be the only one profiting, though
If the idea of Victor Wembanyama making millions of dollars independent of the quality of his career has you a bit jealous, there's still more money to be accounted for. The teenager's salary will pale in comparison to the financial rewards reaped by his employer.
If we believe what an unnamed team president told Adrian Wojnarowski, Wemby could be worth as much as $500 million to the San Antonio Spurs. That number may sound unbelievable, but it tracks with a precedent set by LeBron James. During the star's initial time in Ohio, the Cleveland Cavaliers' franchise valuation swelled from $222 million to $476 million; after he headed to South Beach, it slumped back to $355 million.
And while you could bargain that King James' hometown appeal played a role in the economic reality, it would be naive to pretend that Victor Wembanyama wouldn't garner plenty of headlines. Any first overall pick is a marquee attraction, let alone one whose height and wingspan are immediately noticeable. Even if you lack an in-depth understanding of modern basketball, you can probably take one look at a seven-foot-plus teenager and say, "I want to watch that guy play."
In sports, as in life, there are always plenty of uncertainties. Victor Wembanyama's financial future, at least in the short term, isn't one of those.