Victor Wembanyama Could Already Be Worth $500 Million to His Future NBA Employer
In the world of sports, few things are more exciting than the prospect of a number one draft pick. Even if that player turns out to be a bust, they initially represent unlimited potential. Maybe they'll be the missing piece that lifts the franchise to the next level. When we're talking about Victor Wembanyama, though, the excitement ratchets up a few notches.
Beyond his on-court impact — while he could flop, the French teenager looks like a legitimate generational talent — Wemby will also make a financial impact wherever he lands. In fact, Adrian Wojnarowski even threw out a $500 million figure in late 2022.
Sound unbelievable? Let's break it down.
Woj once said that Victor Wembanyama could be worth as much as $500 million to an NBA franchise
When we think about players joining an NBA team, the obvious place to focus is on their on-court impact. Franchises, however, are a business, and the bottom line does ultimately matter. For one lucky club, Victor Wembanyama will theoretically address both sides of the ledger.
In October 2022, Adrian Wojnarowski appeared on NBA Countdown to take part in a discussion about the French phenom. Since the segment aired shortly after the center's exhibition showdown with Scoot Henderson, there was understandably plenty of praise flying around.
"Victor Wembanyama is the singular greatest prospect in NBA draft history," Woj began. "He's that at 18 years old. He was also that at 17 and at 16. He's not coming out of nowhere."
The conversation then turned to tanking and how franchises could see the teenager as something of a golden goose.
"One team president said to me," Wojnarowski told the world, "drafting Wembanyama might add as much as $500 million to the value of your franchise."
As much as winning games and lifting championship trophies may matter, it's hard to ignore that financial impact.
If LeBron James is any indication, Wembanyama's financial impact could be off the charts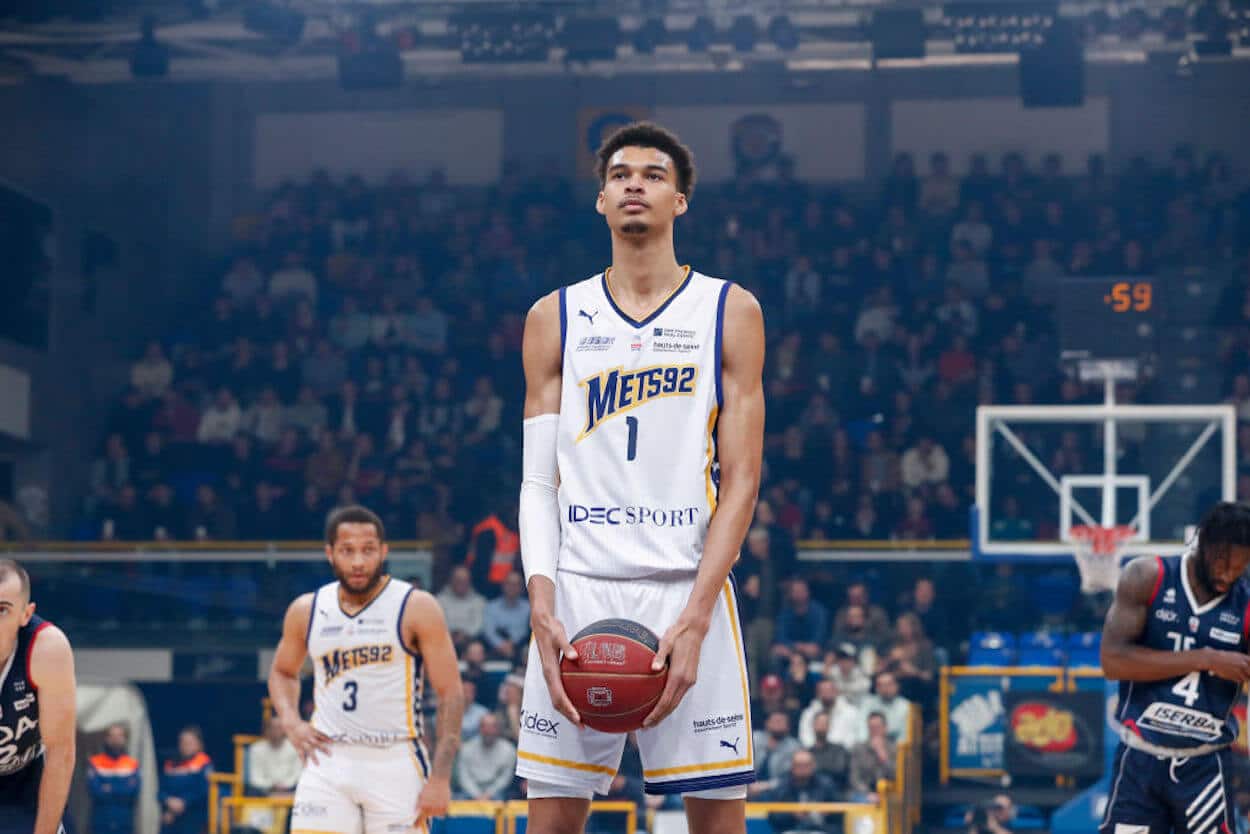 Upon first pass, attaching a $500 million figure to Wembanyama may seem a bit outlandish. He's only a teenager, after all, and hasn't played a single NBA game. He also has a bit of an injury history, and we've all seen big men like Greg Oden break down before truly making an impact. While there's no way to know exactly what the future holds, there is a precedent for the numbers being thrown around.
Let's consider LeBron James, a generational prospect who shook up the Association as a teenager. As shown Statista chart, the Cleveland Cavaliers franchise valuation increased from $222 million to $476 million during the star's time in Ohio. And what happened when he took his talents to South Beach? The club's valuation plummeted from $476 million to $355 million in a single season.
And, to further underscore the point, let's look at the impact of James' eventual return to Cleveland.
In July 2013, Mike Chiari of Bleacher Report quoted a Bloomberg piece, which explained that LeBron's presence nearly doubled the Cavs' valuation and pushed the franchise's worth over the $1 billion mark. Beyond the on-court boost, the star would increase ticket sales, inflate merchandise sales, and earn his team more time in the national spotlight.
And, to take things a bit further, the impact goes beyond the franchise. In 2018, ESPN's Darren Rovell penned a piece about King James' impact on the Cleveland economy. He quoted the Greater Cleveland Partnership as estimating that the Akron native gave the city boost of "hundreds of millions of dollars."
Is it guaranteed that Victor Wembanyama will have that sort of impact? Of course not, but when you've got the chance to land a potential franchise-changing player (both on the court and financially), it's certainly worth the gamble.