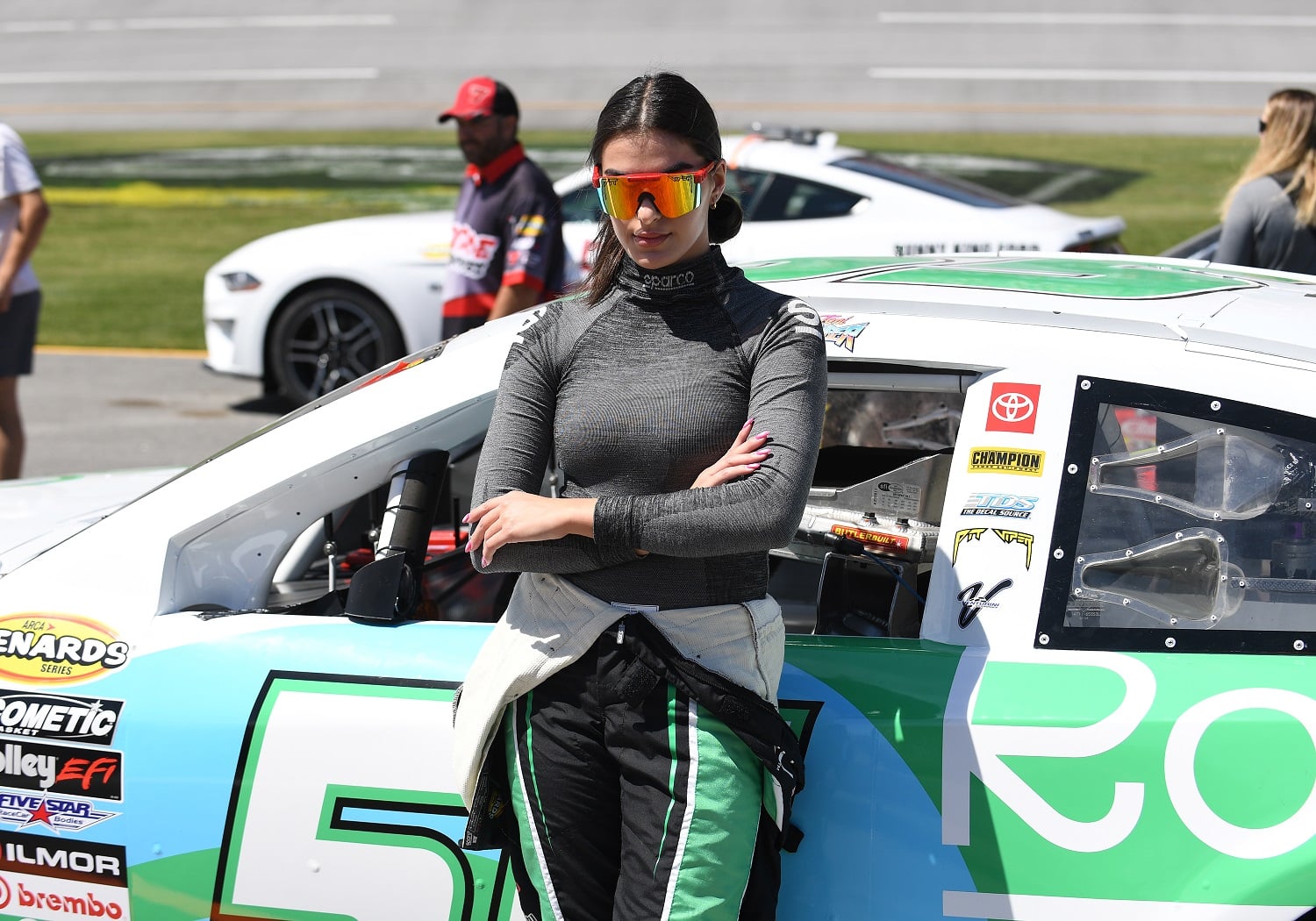 Victoria's Secret and Toni Breidinger Will Make Their NASCAR Debut Together at Kansas
Toni Breidinger modeled for Victoria's Secret in an ad campaign last fall. They're teaming up now in the NASCAR Craftsman Truck Series.
Not to pressure Toni Breidinger over her NASCAR debut, but Bubba Wallace is going to need that truck the following weekend. So, bringing it back to Tricon Garage intact from Kansas Speedway might help her land her next ride regardless of where she finishes on Saturday.
So, here's a helpful suggestion: You're not why people will be watching. Back away if you see Ross Chastain and Brennan Poole running side-by-side ahead of you in the No. 41 Chevy and No. 46 Toyota, respectively.
Toni Breidinger will be a NASCAR first-timer at Kansas Speedway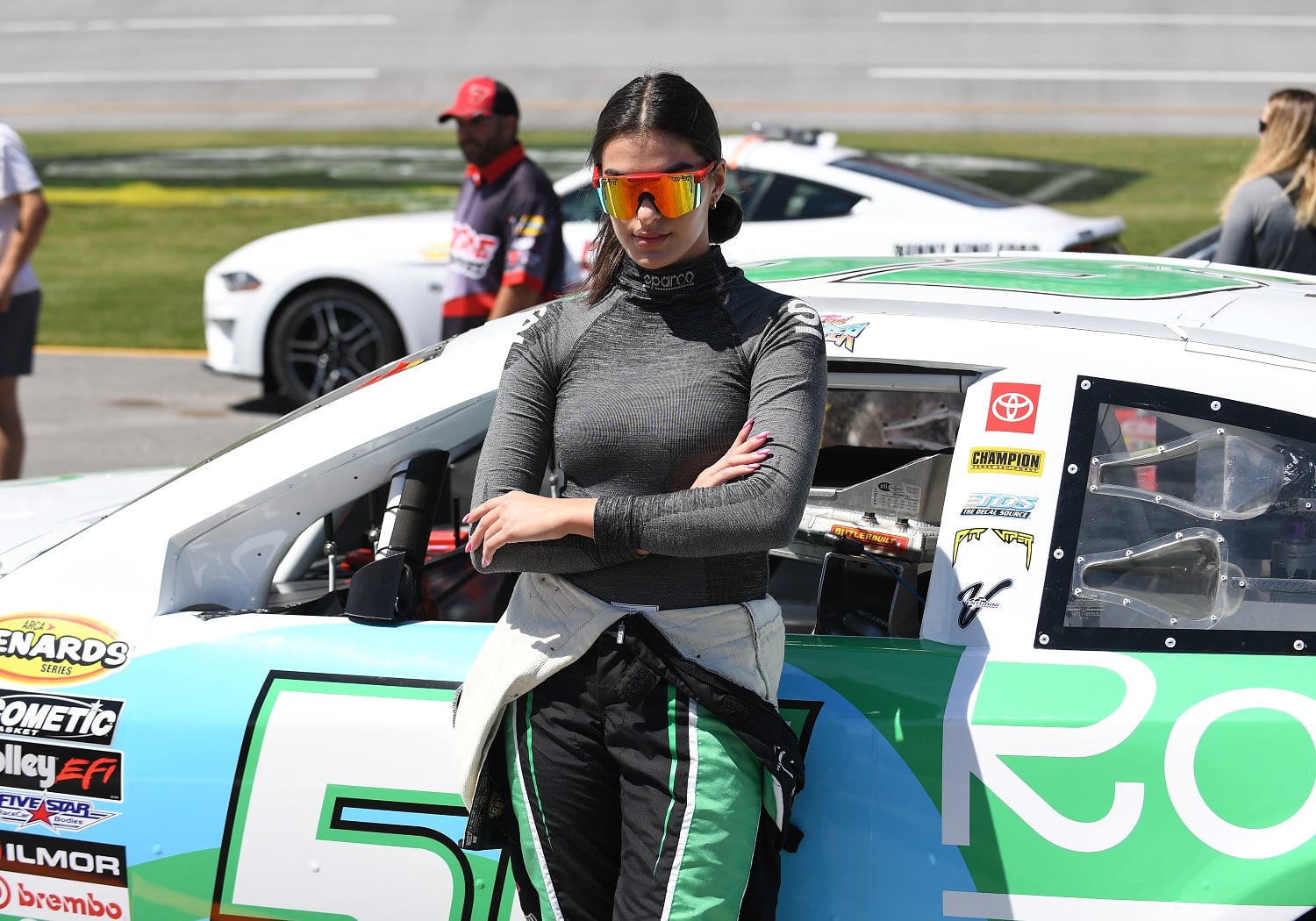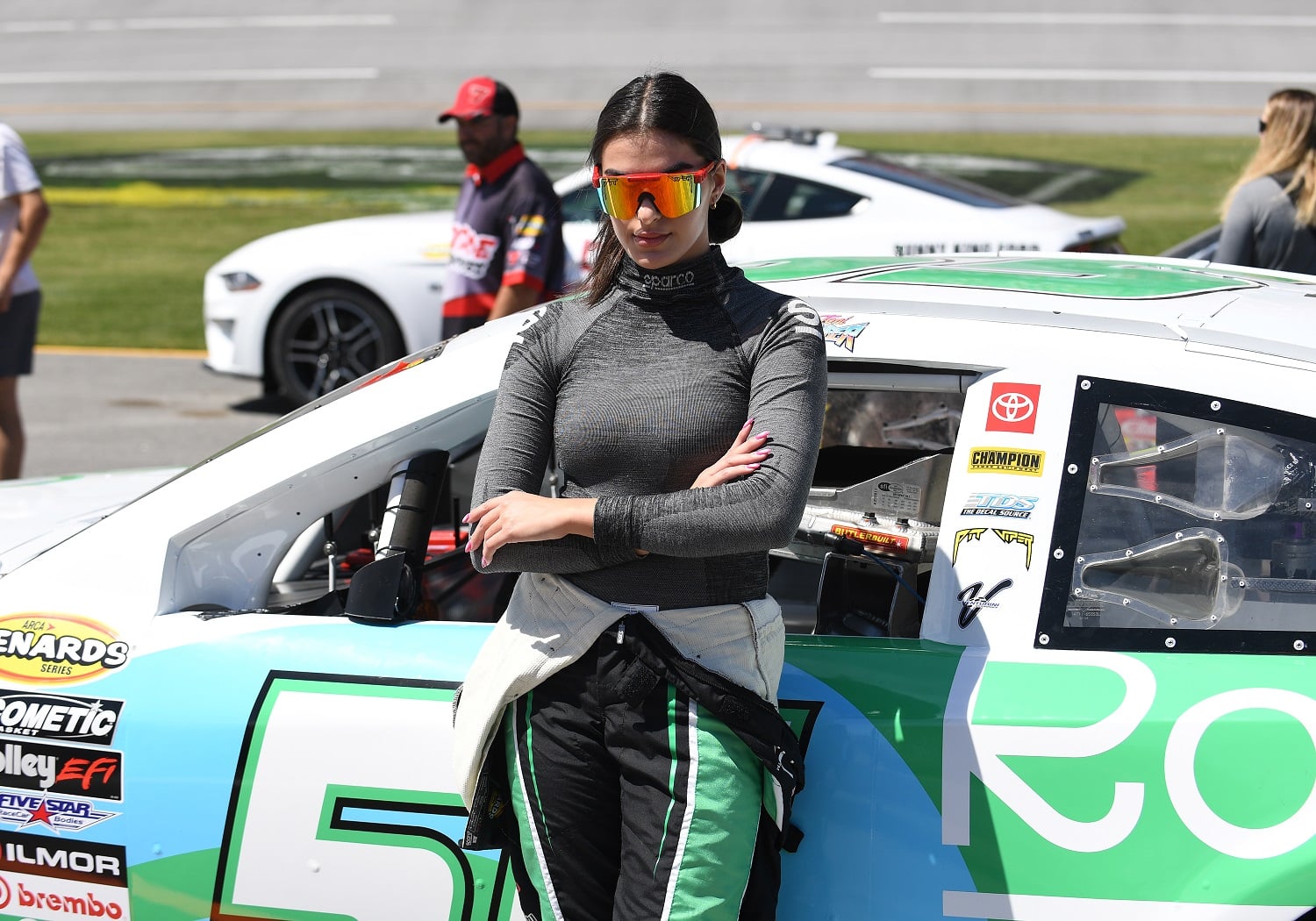 Every journey has to start somewhere. In the case of Toni Breidinger, 23, her goal of racing in the Cup Series someday begins with the NASCAR Craftsman Truck Series race on Saturday at Kansas Speedway. With just 36 trucks entered, she is guaranteed to make the field on the 1.5-mile track.
Tricon Garage announced last week that Breidinger will drive the No. 1 Toyota Tundra TRD Pro, which is a step up from her usual fare. The California native primarily competes in the ARCA Menards Series, where she has an 11-race deal this season with Venturini Motorsports. In 34 career ARCA starts, she has collected nine top-10 finishes, with a best of eighth place in last season's final appearance.
She graduated to ARCA following 19 victories in USAC open-wheel midget racing as a teen.
Toni Breidinger is cashing in on her Victoria's Secret connection
Toni Breidinger is on sort of a dual-path career. Aside from trying to move up the ranks in racing, she has dabbled in modeling. Last fall, Victoria's Secret's used her in an advertising campaign.
The relationship extends to Saturday's race, as Victoria's Secret is sponsoring her truck in the Heart of America 200. It's the first time the famous apparel brand has been a sponsor in a NASCAR race.
"When I was younger, I dreamed of being a racecar driver and a Victoria's Secret model. I was told I couldn't do both, but here I am," she said in the Tricon Garage announcement.
Breidinger has a full day ahead of her. Before the Craftsman Truck Series race, she will compete in the ARCA Menards Series companion race.
The No. 1 Toyota is a live ride
Tricon Garage owner David Gilliland made a big offseason move by switching his affiliation from Ford to Toyota after the latter lost Kyle Busch Motorsports to Chevrolet. He's been running four trucks in most races, and the No. 1 Toyota has been an all-star vehicle.
Highly regarded teen prospect William Sawalich made his debut in the vehicle on April 14 at Martinsville and finished ninth. Kaz Grala has driven it twice this season, taking ninth place at Circuit of the Americas.
Tricon revealed on Thursday that Bubba Wallace, who has six career truck series wins, will take the ride on May 12 at Darlington Raceway and May 20 at North Wilkesboro Speedway.
As for this week, Busch will be driving one of his own trucks in Saturday night's race. However, the presence of Ross Chastain and Brennan Poole in the Craftsman Truck Series lineup should overshadow both Busch and Toni Breidinger.
Last week at Dover, an impatient Chastain punted Poole into the path of Kyle Larson and out of the race. "He probably needs to get his butt whooped," announced afterward.
Got a question or observation about racing? Sportscasting's John Moriello does a mailbag column each Friday. Write to him at [email protected]