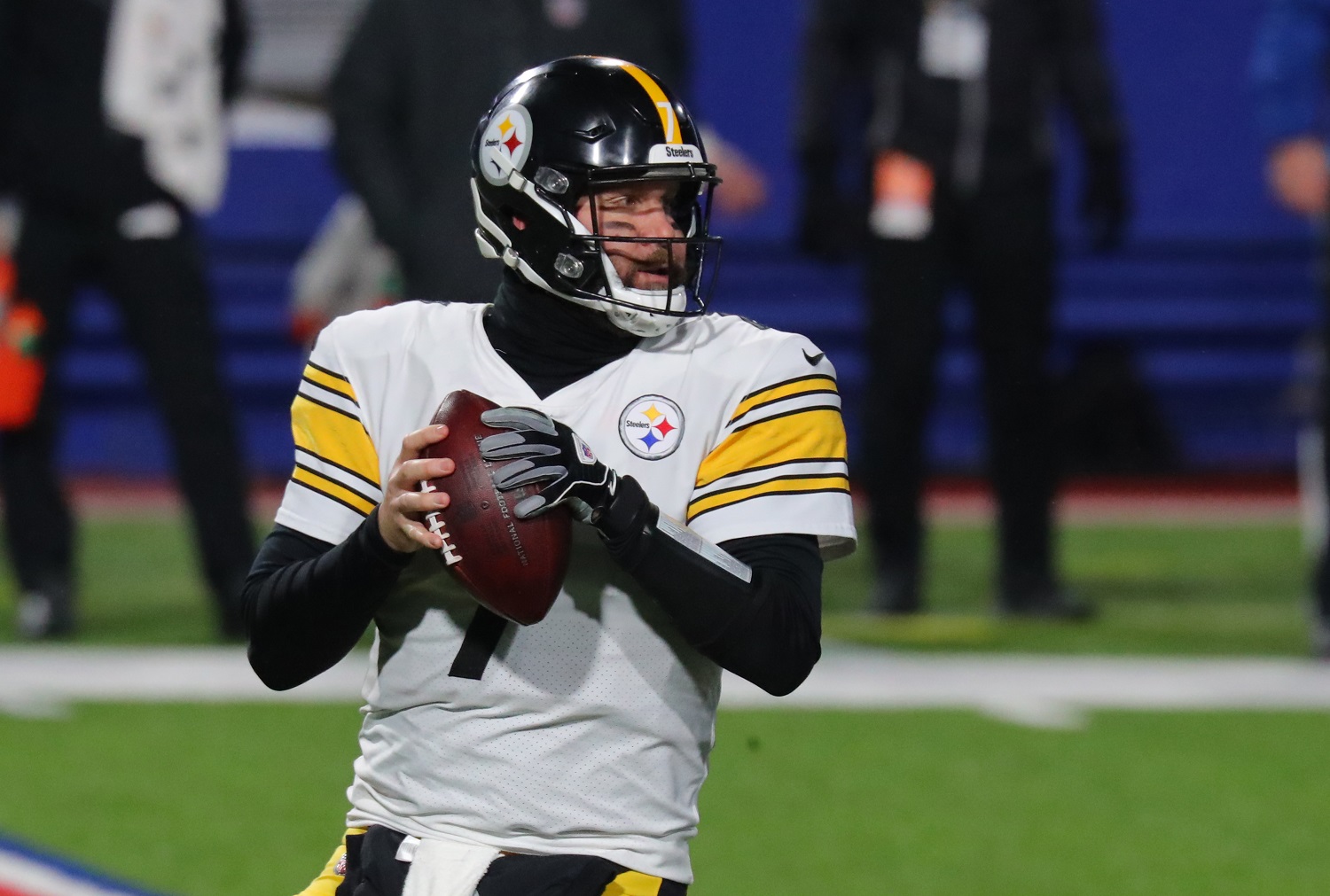 Video Proves Ben Roethlisberger Must Change His Ways or the Steelers Are Going Nowhere
An amateur analysis on TikTok shows that Pittsburgh Steelers quarterback Ben Roethlisberger tips plays by the way he lines up in the shotgun formation.
Quarterback-turned-analyst Tony Romo became an instant star in the CBS broadcast booth because of his penchant for predicting plays. It turns out that average fans can do the same thing if they know where to look – for example, at Ben Roethlisberger's feet.
Those observant fans won't earn the millions of dollars a year that Romo pulls down from the network, but they can become semi-famous on TikTok.
There's a reason that teams scout their opponents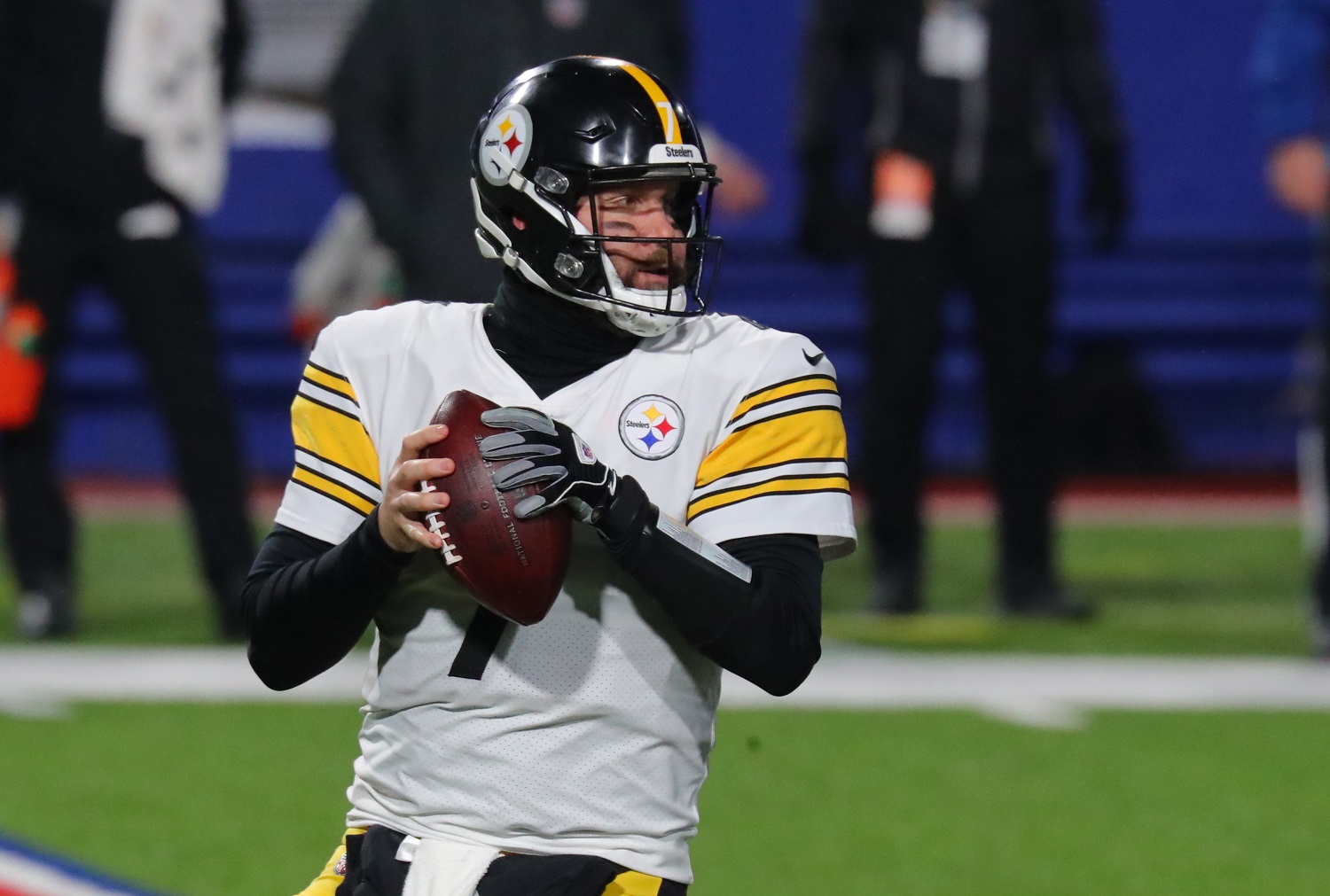 NFL teams pour over hours of video each week studying opponents' tendencies to find the slightest advantage. By looking at enough short-yardage snaps inside the red zone, for instance, a defensive coordinator might determine that the offense will run 75% of the time out of a one-back offense and that 85% of those runs will be over right tackle if the tight end lines up there after going in motion.
That's enough insight to justify shading the linebackers and move a safety closer, but it's not foolproof. If the quarterback pulls off a play-action fake, the defense will be misaligned when the tight end releases and floats across the middle for the easy catch and 10-yard gain. Worse still, everything goes awry and the quarterback throws over the top for six points.
On the other hand, what happens if the defense is 100% sure the next play will be a run? Barring a blown assignment, the play should fail almost every time.
And that is why Pittsburgh Steelers veteran quarterback Ben Roethlisberger will have to change his ways for the upcoming season.
Ben Roethlisberger must change his ways because he tips plays
Roethlisberger must change the way he takes snaps this season, and he can thank social media for making that necessary.
A TikTok user with nearly 100,000 followers shared a video this week explaining how Roethlisberger tips off defenders whether plays out of the shotgun formation will be runs or passes. The video from Theo Ash shows Roethlisberger taking a series of snaps. On running plays, the QB's back heel is almost flat. For pass plays, that heel is noticeably elevated.
Ash claimed that he noticed the quirk and then watched another series of plays that he had never seen before. He accurately predicted the outcome of all of them. As noted by Larry Brown Sports, Roethlisberger isn't consistent in how much he elevates the foot, but Ash's observation is generally accurate.
This should be an easy fix for Roethlisberger
Roethlisberger has thrown 7,838 passes in 17 NFL seasons and lined up behind center for thousands more snaps as well. It's inevitable that a quarterback develops some habits over that span.
Fans see it nearly every week when a defensive end times the snap count correctly because the QB's cadence became predictable. Conversely, think back to the number of times quarterbacks draw the defense offsides on third-and-short plays by changing that cadence.
It's not known how long Roethlisberger has been tipping plays inadvertently. The Steelers' quality control people should have noticed at some point, even if it's not as pronounced as when receiver Antonio Brown fastened his gloves at the line of scrimmage chiefly for pass plays, according to Behind The Steel Curtain.
The Steelers' fan website points out that it's not even the first time Roethlisberger has tipped plays. Early in his career, defenders could reliably assume it would be a pass play if Roethlisberger was using his mouthpiece and a run play otherwise.
That issue is surprisingly common with young quarterbacks at all levels of football, and Roethlisberger addressed the problem. In the case of the telltale foot, that's another easy fix – even if it's debatable whether defenders would have enough time to observe the position of his foot and then react to it.
Like Sportscasting on Facebook. Follow us on Twitter @sportscasting19.