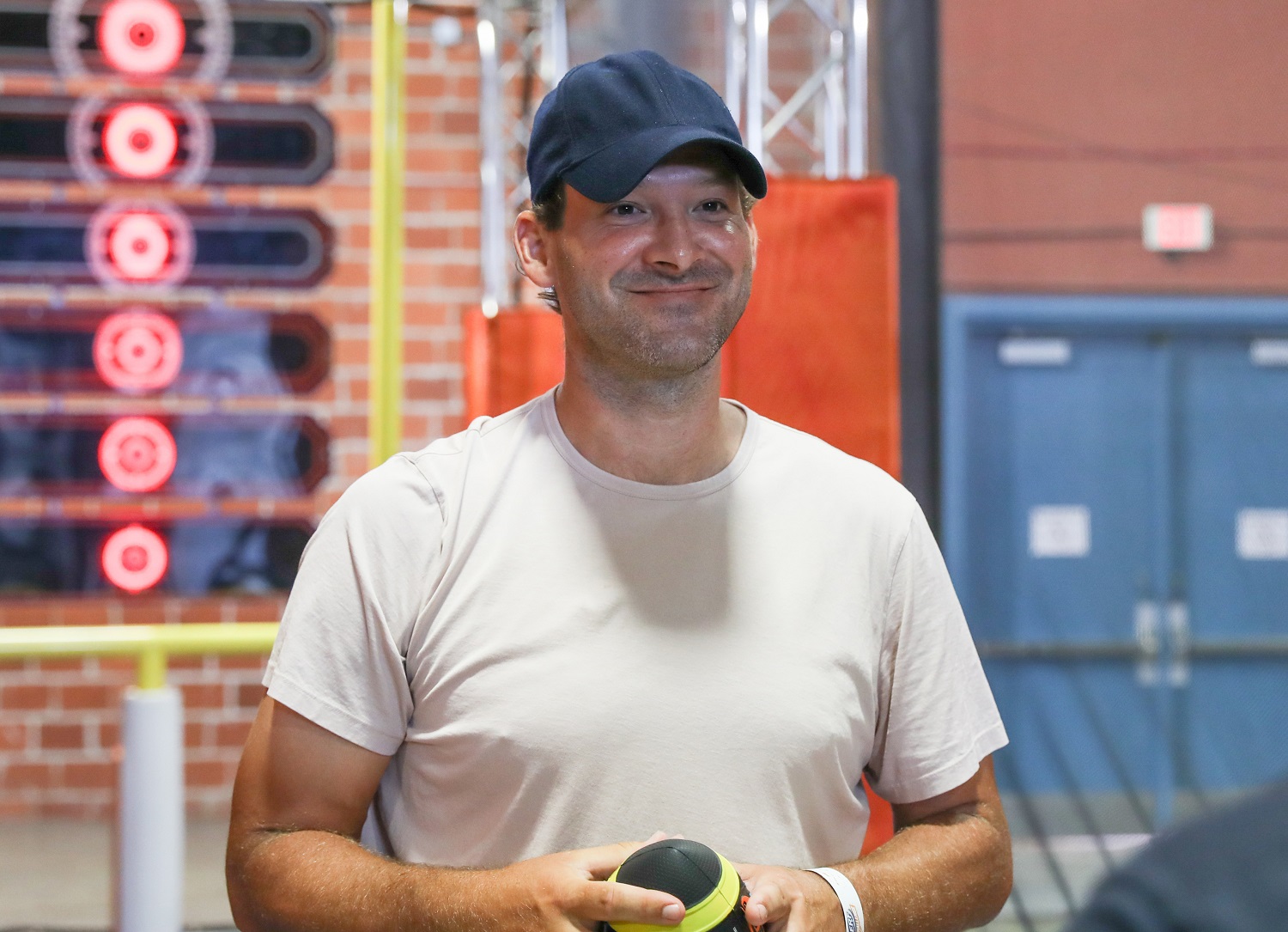 Tony Romo Is Touting a Live Longshot to Battle the Chiefs as a Super Bowl 56 Contender
CBS analyst Tony Romo likes the Los Angeles Chargers as a candidate to make noise in the 2021 NFL season and challenge the Kansas City Chiefs after going 7-9 a year ago.
Take a closer look at the Kansas City Chiefs before penciling them in for their third straight trip to the Super Bowl. CBS analyst Tony Romo isn't ruling Andy Reid's team out, but he thinks the Chiefs will face a divisional fight even before considering the usual suspects plus rising AFC powers in Buffalo and Cleveland.
There are warning signs for the Kansas City Chiefs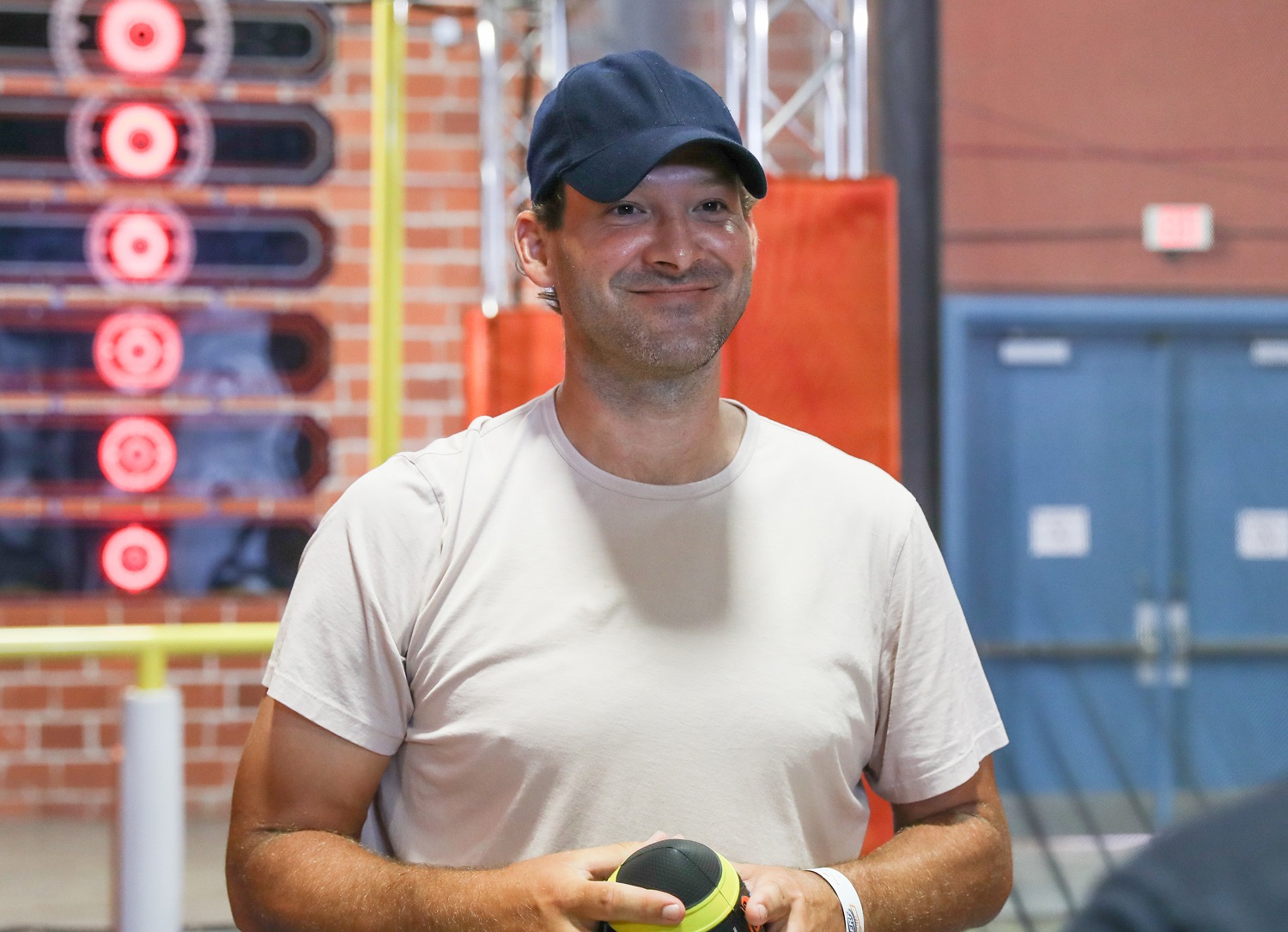 While it's indisputable that the Chiefs are loaded coming off a victory in Super Bowl 54 and a trip back to the NFL title game last year, there are warning signs that they won't approach the 14-2 record that earned them the first-round bye in the 2020 AFC playoffs.
For starters, the Chiefs were the ultimate escape artists, winning six times by four points or less. Two of those victories and one of their losses came in the AFC West, which will be good for at least four very competitive games this fall.
Kansas City possesses some of the best front-line talent in all of football with Patrick Mahomes, Chris Jones, Tyreek Hill, and Travis Kelce, but observers will be interested in whether the revamped offensive line pans out. On paper, letting go of Eric Fisher and Mitchell Schwartz but landing Joe Thuney and Orlando Brown (and getting back Laurent Duvernay-Tardif) is a net gain, but it's also an abrupt change for an offense that has ranked in the top six in the league since 2017.
Of greater concern is that Kansas City is not deep at running back or pass-catching options beyond Hill and Kelce. On defense, edge rushers and cornerbacks are areas of at least mild concern.
Losing some of their close calls from 2020 this time around and experiencing a key injury would drop the Chiefs to perhaps 12-5 or 11-6 – still playoff-bound but without the valuable bye.
Tony Romo is touting the Los Angeles Chargers as contenders
The Los Angeles Chargers were not as good as their 4-0 record down the stretch, including a meaningless Week 17 game vs. the Chiefs. But the Chargers also weren't as bad as their 3-9 start suggested. The only time they weren't competitive was in a Week 13 blowout at the hands of the New England Patriots.
Chargers quarterback Justin Herbert is coming off a season in which he earned honors as the NFL's top rookie on offense, and LA replaced Anthony Lynn, who wasn't cut out to be a game-day coach. New head coach Brandon Staley is admittedly a question mark with only one year as an NFL defensive coordinator, but Romo nevertheless sounded bullish on LA this week.
"I really think the Chargers have a chance to really make some noise this year," Romo said. "They've got a new coach who I think has shown the ability to adapt and stay ahead of the curve (his Rams defense was No. 1 in the league statistically) a little bit when it comes to – so much of this game is your ability to have a system and make it simple for all the players."
If the offensive line improves as much on the field as it did on paper this offseason, the Chargers look like they can win 11 or 12 games. A time-consuming drive to preserve a lead here and a timely big play there can flip half of last season's eight losses by a touchdown or less into wins.
"I think when you have a quarterback, those things are even easier," Romo said.
Tony Romo is back in front of the camera instead of in the booth
Romo has not put together the kind of golf season he was hoping for this spring and summer, but he's out on the course again this weekend. The former Dallas Cowboys quarterback is playing in the American Century Championship celebrity golf tournament at Edgewood Tahoe Golf Course in Nevada. Others in the field include Mahomes, Kelce, Aaron Rodgers, Charles Barkley, and a handful of Hollywood personalities.
Romo finished well off the pace in a U.S. Open qualifier in the spring and had to withdraw from U.S. Amateur qualifying last week because of back spasms. He also missed the cut in April after receiving an exemption into the Korn Ferry Tour's Veritex Bank Championship.
His next outing will be the Texas State Open in Tyler later this month.
Like Sportscasting on Facebook. Follow us on Twitter @sportscasting19.