Vikings Playoff Chances: Can the Vikings Still Win the No. 1 Seed in the NFC in Week 18?
Coming into the 2022 NFL season, the Minnesota Vikings playoff chances were solid but certainly not superb.
But after missing the NFL Playoffs each of the last two years, Kirk Cousins & Co. won the NFC North for the first time since the season before his arrival and have a 12-4 record heading into the final week of the regular season. And of those dozen wins, not a single one was of the double-digit variety.
Nevertheless, the Vikings playoff chances went up to 100% when they clinched the division in historic fashion with the biggest comeback in NFL history in a Week 15 win over the Indianapolis Colts, one of several come-from-behind victories for Minnesota this year.
So with one game remaining, can the Vikings still win the No. 1 seed in the NFC?
Vikings playoff chances: Can the Vikings still win the No. 1 seed in the NFC in Week 18?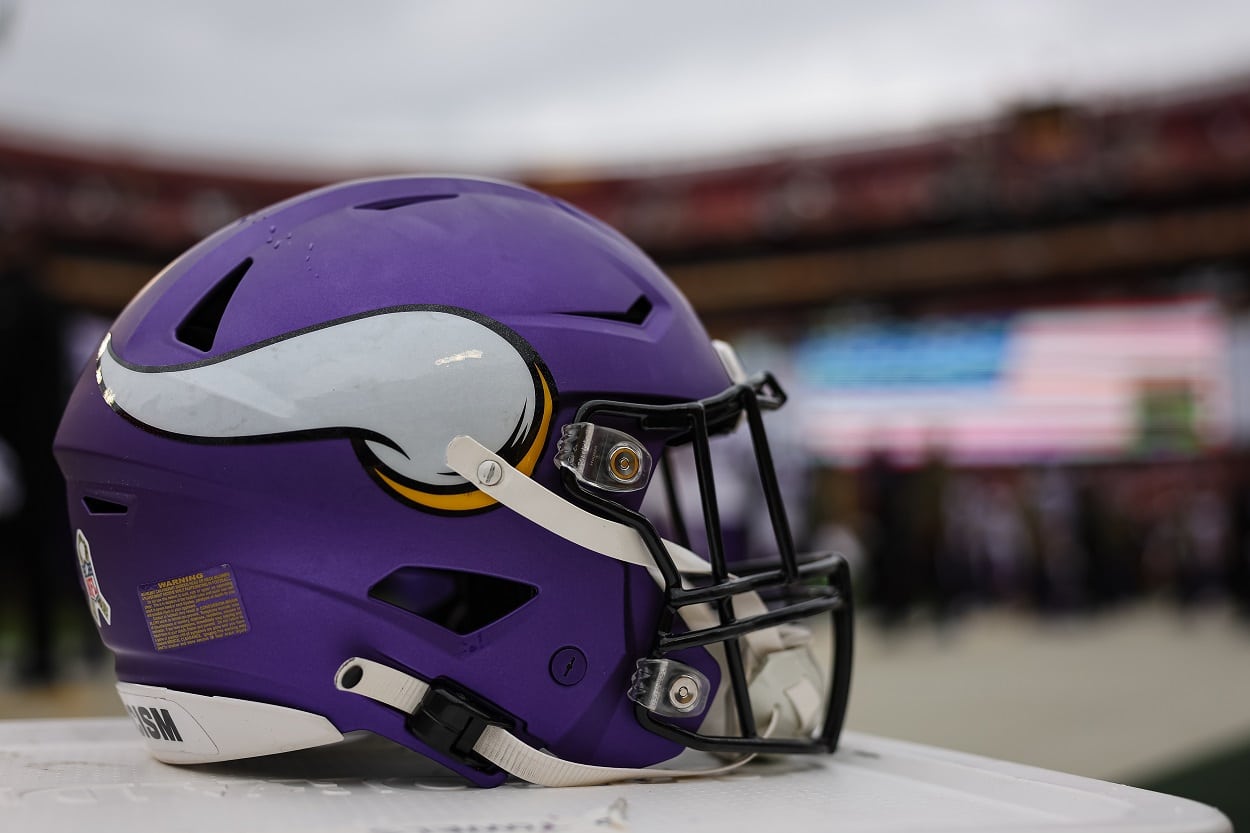 The answer to that question is no; the Vikings can't take the top seed in the NFC this year. And here's why.
A win over the Chicago Bears in Week 18 would get Minnesota to 13-4. And if specific results play out, the three teams that can still win the NFC — the Philadelphia Eagles, the San Francisco 49ers, and the Dallas Cowboys — could end up with the same 13-4 record. But the Vikings lose tiebreakers to every single one of them.
So the highest seed Minnesota can get is No. 2. But even that will be a challenge.
Heading into this final week, the Vikings sit in the No. 3 spot behind the Eagles and 49ers. While Minnesota and San Francisco own the same 12-4 mark, the Niners own the tiebreaker as they have a better record within the conference.
What that means is the Vikings will need to beat the Bears and have the 49ers lose to the Arizona Cardinals to clinch the second seed. While not impossible, it's highly unlikely that the Cardinals can pull off that upset.
So in all likelihood, Minnesota will enter the NFL Playoffs as the No. 3 seed in the NFC, which means they would host the New York Giants on Wild Card Weekend, as the Giants are locked into the No. 6 slot no matter what happens in any game in Week 18.