Was Gabbi Tuft Any Good as a WWE Wrestler?
Although professional wrestling is largely a scripted and staged sport, it's a rough-and-tumble occupation. Though never a WWE champion, Gabbi Tuft scored a fair amount of success in a seven-year career. It culminated with a quick rise to the top wrestling organization before bowing out to launch a new, less-bruising business venture with wife Priscilla.
Tuft returned to the national spotlight on Feb. 5, 2021, with a surprising revelation during an exclusive interview with the syndicated television news magazine Extra.
Gabbi Tuft came up quickly through the pro wrestling ranks
Gabbi Tuft's road to pro wrestling was about as unconventional as it gets and certainly not the route that John Cena or Dwayne Johnson took. After attending junior college, Tuft transferred to Cal Poly-San Luis Obispo in 2000 and earned a degree in civil engineering with a major in hydrology (the study of water's movement in relation to land) and structural engineering.
Once out of school, Tuft put that degree to use in both the private and public sectors. However, there was something brewing in the back of Tuft's mind: pro wrestling.
Tuft began training with Mike "Mad Dog" Bell and was working for Ultimate Pro Wrestling in February 2007 at the age of 28 as Tyler Reks. An imposing 6-foot-5 and 240 pounds, Tuft caught the attention of the dominant WWE and signed less than a year later to perform in the Florida Championship Wrestling promotion. That is where WWE prospects hone their athletic skills and develop a ring persona.
By year's end, Tuft had earned several cracks at the FCW Heavyweight Championship but did not come away victorious. In December 2008, however, Tuft and Johnny Curtis dethroned the New Hart Foundation for the tag-team championship. The reign lasted a little more than four months, at which time Tuft captured the Florida Heavyweight Championship over Drew McIntyre.
Gabbi Tuft moves up the ladder and then out
That Florida circuit success led to a contract with Extreme Championship Wrestling in the summer of 2009, occasional appearances on Smackdown and Raw, and a small role in WrestleMania 26. It also brought about a change to Tuft's character. The affable surfer dude was now playing the villain's role but logging only minimal success.
Still, Tuft was in the big leagues, participating in a Royal Rumble – but ousted by CM Punk in under a minute – and another Wrestlemania. Much of Tuft's remaining time in the WWE was with Curt Hawkins as a tag team through the summer of 2012. After a series of storylines involving the two resulted in limited success, Tuft asked for and received a release.
Tuft reunited with Hawkins in the Pro Wrestling Syndicate briefly in 2014. By then, however, Tuft was already preparing to move forward in a business venture with wife Priscilla while they raised their daughter, who was born in November 2011.
A business outside of wrestling and a revelation on television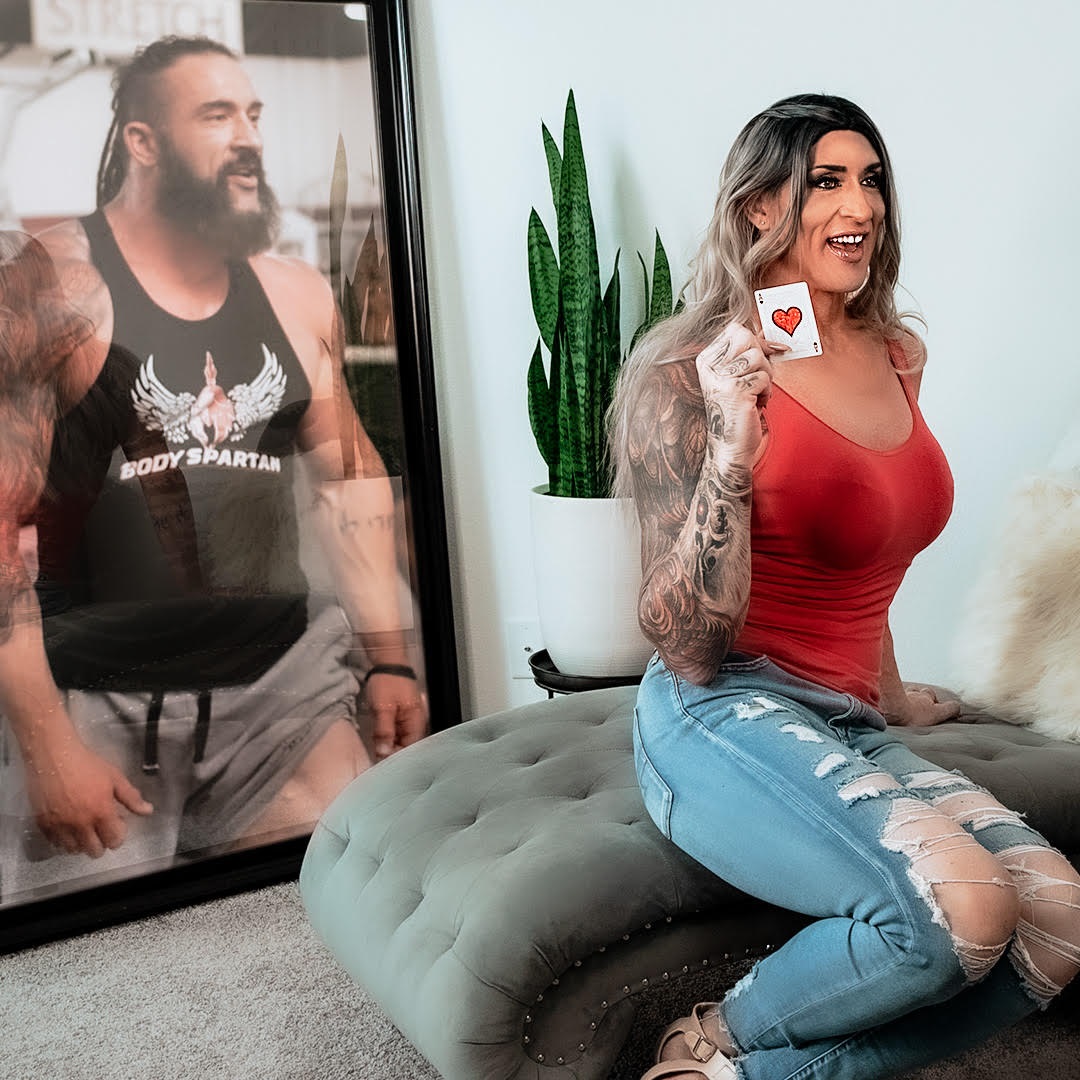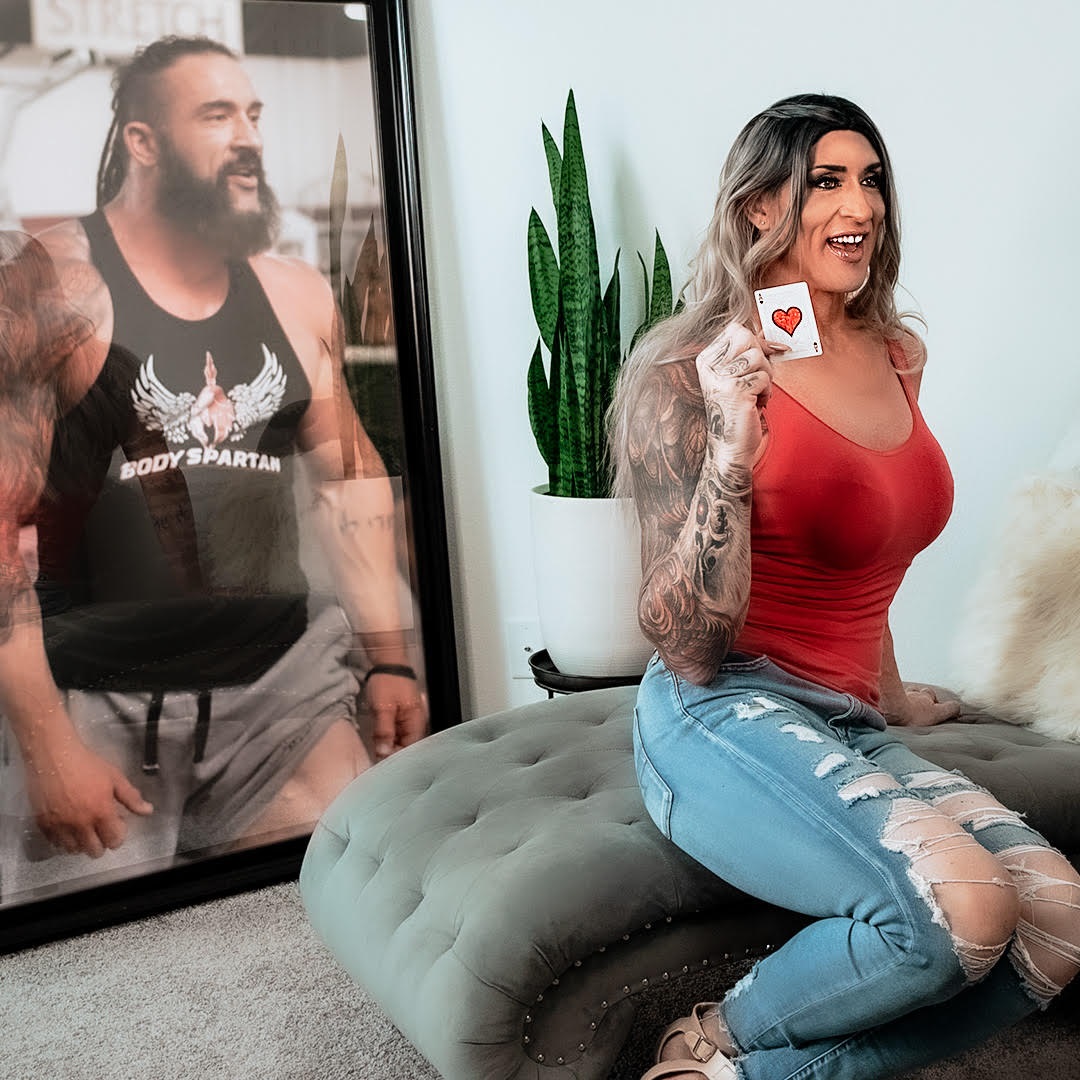 Gabbi Tuft left wrestling to team with wife Priscilla on their Body Spartan fitness company. They sell supplements and apparel while also promoting an app to optimize workouts. The company website is full of photos of hulking men in the midst of weight training.
One photo that is not present there, however, is the one released in conjunction with a Feb. 5 appearance on Extra, the syndicated television show. Now 42, Tuft revealed her transgender transition this week by presenting herself on Instagram side by side with an old image of Tyler Reks.
"This is me. Unashamed, unabashedly me," the post's caption says. "This is the side of me that has hidden in the shadows, afraid and fearful of what the world would think; afraid of what my family, friends, and followers would say or do."
Like Sportscasting on Facebook. Follow us on Twitter @sportscasting19.