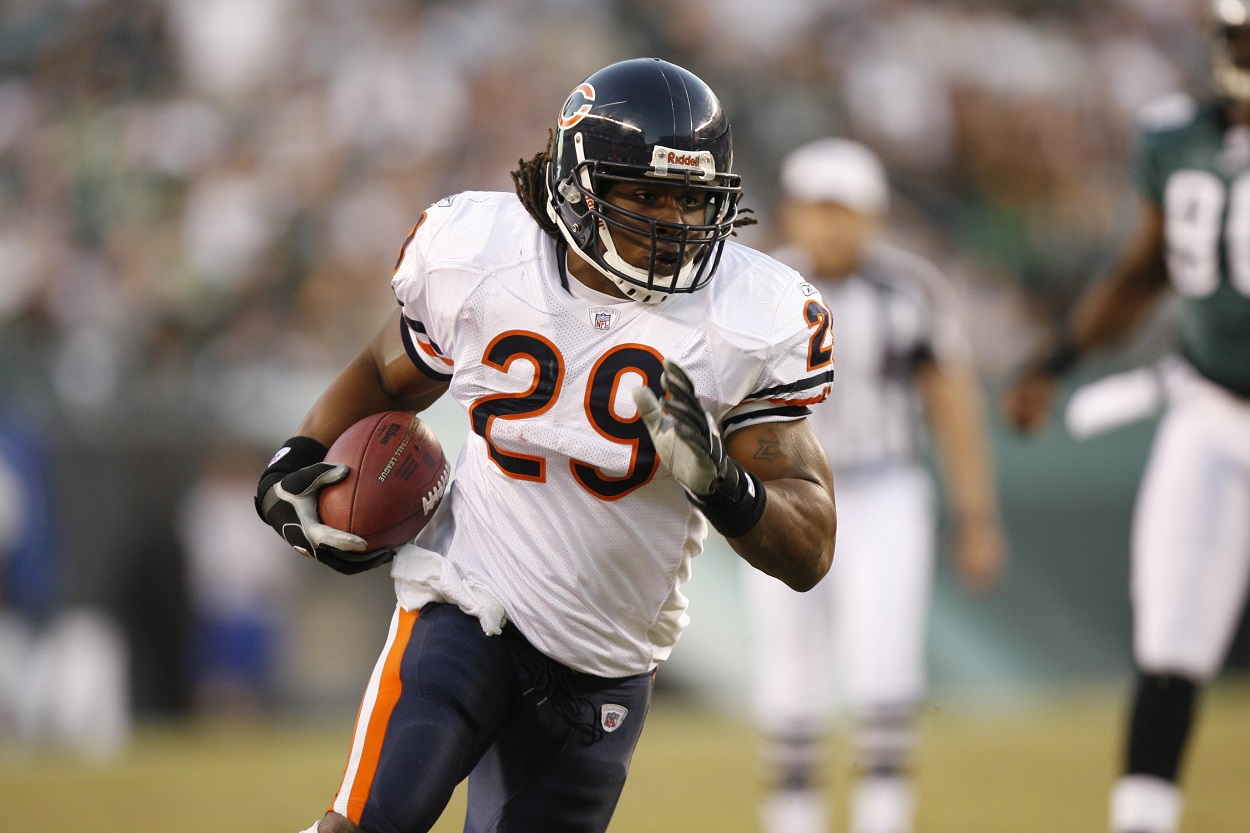 What Happened to the Other Adrian Peterson, the All-Time Leading Rusher in Division I History Who Shares a Special NFL Draft Connection With Tom Brady?
A look back on the career of former Bears running back Adrian Peterson, who holds the NCAA Division I rushing record and shares an NFL draft connection with Tom Brady.
Adrian Peterson is one of the most decorated players in college football history, a member of the College Football Hall of Fame, and played eight NFL seasons, all with the Chicago Bears. He also shares a special connection to seven-time Super Bowl champion Tom Brady as he was also taken with the 199th pick in the NFL draft two years after the Patriots nabbed TB12.
But despite all of these things, he'll still forever be known by most as the other Adrian Peterson. It's certainly not an insult by any means but let's be honest here. When most people discuss Adrian Peterson, they're discussing the AP that went to Oklahoma and then went on to become one of the greatest running backs in NFL history. And that makes sense.
But the accomplishments of the Adrian Peterson we're discussing here today certainly can't be ignored, especially at the college level, and he's continued to do great things off the field as well since his playing days ended.
Adrian Peterson has the most rushing yards in Division I history
A two-time all-state selection and an All-American at Santa Fe High School in Alachua, Florida, Peterson took his talents to Division I-AA (now the FCS) Georgia Southern, where he became the all-time leading rusher in Division I history.
In four seasons with the Eagles, Peterson ran for 6,559 yards and 84 touchdowns in the regular season and an additional 2,586 yards and 27 touchdowns in the playoffs, averaging 160.4 rushing yards per game. He also once ran for 100 yards or more in 48 consecutive games, shattering the record previously held by two-time Heisman Trophy winner Archie Griffin.
As a sophomore in 1999, Peterson won the FCS equivalent of the Heisman, the Walter Payton Award, and was one of the top-three vote-getters in each of his other three seasons. He was a two-time Southern Conference Offensive Player of the Year, a four-time All-American, and led Georgia Southern to back-to-back national championships in 1999 and 2000.
The FCS Offensive Player of the Year is now called the Adrian Peterson Offensive Player of the Year Award and AP was inducted into the College Football Hall of Fame in 2017, just the second player from Georgia Southern to ever receive the honor.
AP was taken with the 199th pick in the 2002 NFL draft and played eight seasons with the Chicago Bears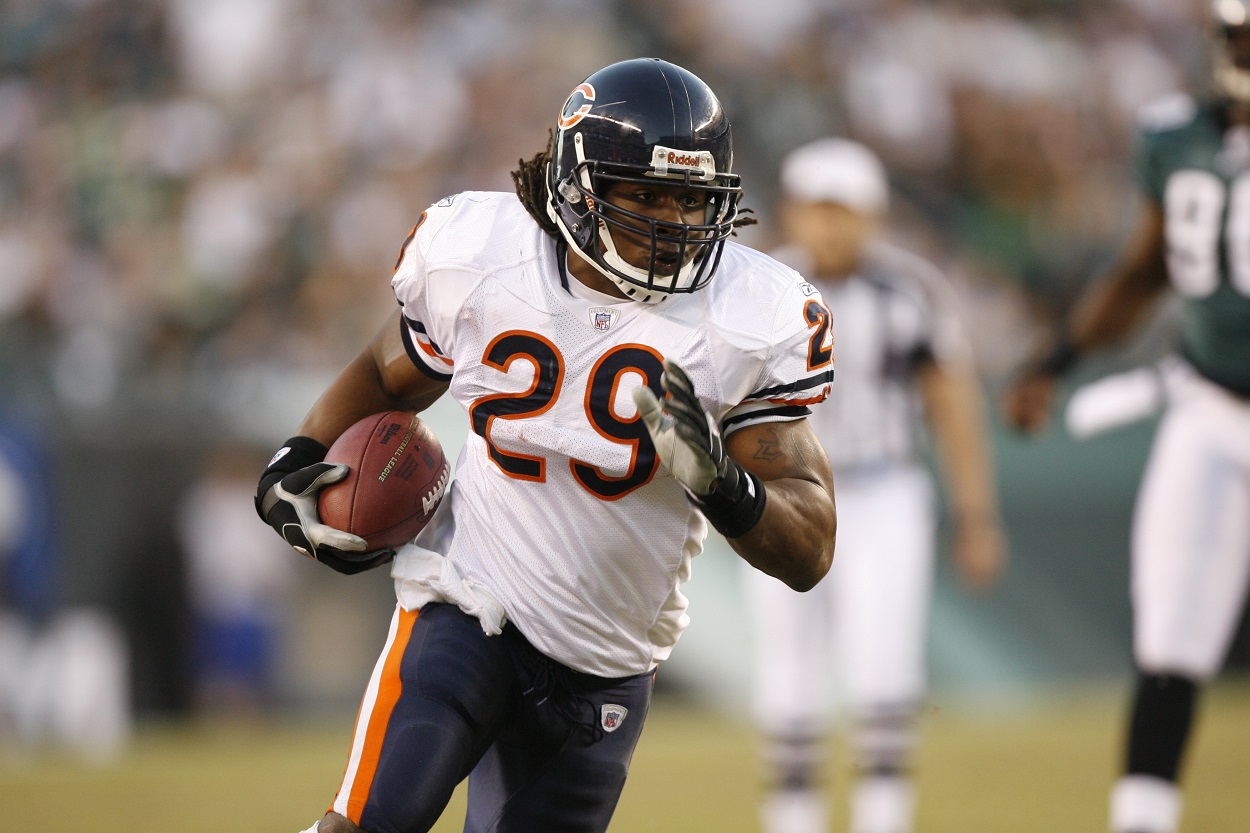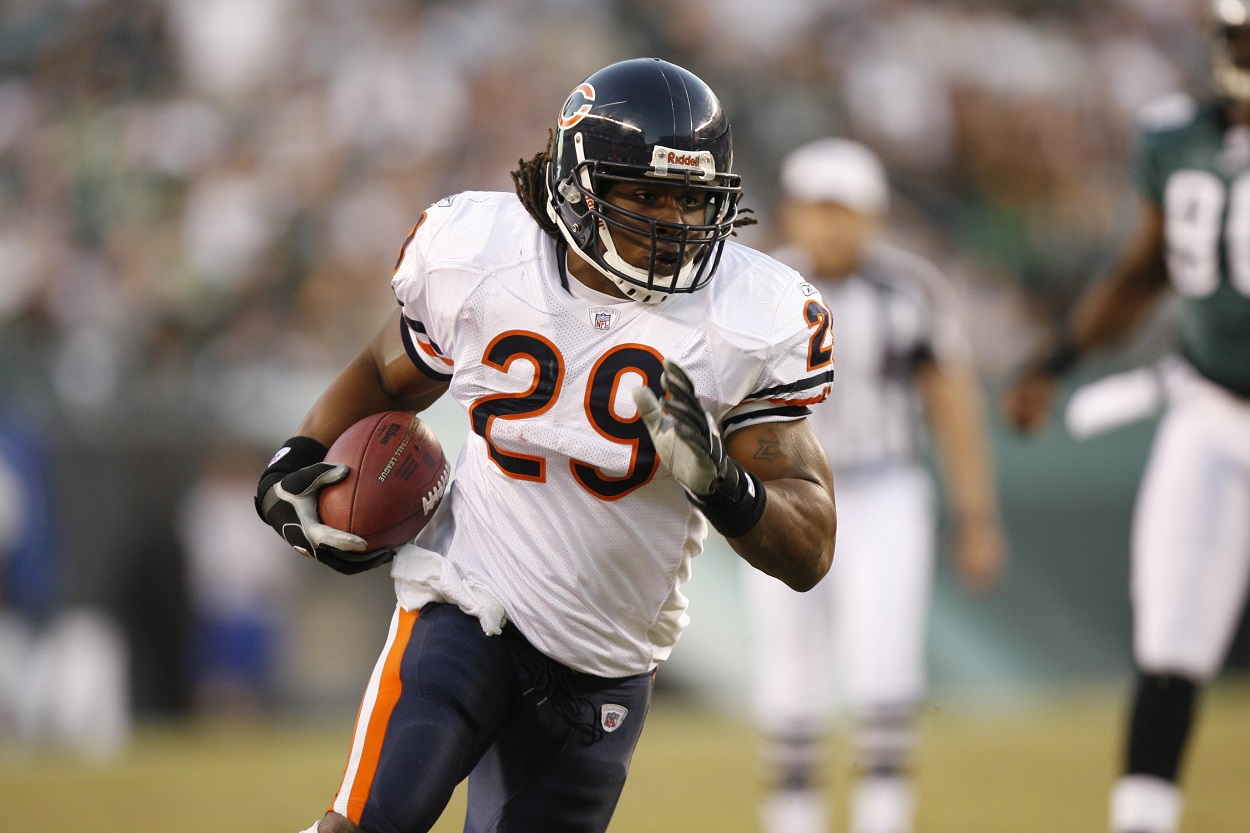 In 2002, Peterson was selected with the 199th pick in the NFL draft, the same pick used on Tom Brady two years earlier.
Unfortunately for Peterson, he certainly didn't find the same success he had at the college level. He played eight seasons in the Windy City and appeared in 106 regular-season games, starting just six of them. AP rushed for 1,283 yards with eight touchdowns and also caught 78 passes for 665 yards. His role in the Bears' offense became essentially non-existent when the team drafted Matt Forte in 2008 and he was cut ahead of the 2010 season when Chicago signed Chester Taylor to be Forte's backup.
Peterson then signed with Seattle Seahawks but was released after just five days and never played another down in the NFL.
Peterson has done well in post-retirement life but tragically lost his son to cancer
With no NFL team willing to give him another chance, Peterson took his talents to the now-defunct United Football League in 2011 and helped the Virginia Destroyers to a championship before finally hanging up his cleats for good.
In 2013, he released an autobiography, "Don't Dis My Abilities," which highlighted his battle in overcoming a speech impediment, the proceeds of which helped fund a scholarship at Georgia Southern. Peterson has long volunteered his time to help children dealing with similar issues and has become an accomplished public speaker. He's also very involved in charity work and has put on numerous free youth football camps over the years.
Sadly, however, Peterson's post-retirement life hasn't been all positive as his seven-year-old son passed away in February 2015 after an eight-month battle with brain cancer. Young A.J. had been diagnosed with Diffuse Intrinsic Pontine Glioma (DIPG), an inoperable brainstem tumor that primarily affects children, the previous June.
These days, Adrian Peterson spends his time back at Georgia Southern, where he serves as the director of student-athlete development for the Eagles' football program.
Stats courtesy of Sports Reference